Business
The Free Food Ration Scheme Marked As wake-up call by the Finance Ministry
The Department of Expenditure of The Finance Ministry argued for defiance of the free food ration scheme.
The ministry also argued that this scheme should not be continued beyond September, and any key tax cuts can be a liability to the government's fiscal policy.
What is Pradhan Mantri Garib Kalyan Anna Yojana (PMGKAY) all about?
In March 2022, the government extended the Pradhan Mantri Garib Kalyan Anna Yojana (PMGKAY) till September. The Modi government introduced this scheme during the time of the first nationwide lockdown due to COVID-19 in March 2020.
At first, Pradhan Mantri Garib Kalyan Yojana (PMGKAY) was announced for three months from March 2020 to June 2020 but has been extended over six times since then. According to the latest announcement, the scheme is now extended at the cost of Rs 80,000 crores till September 2022.
Under this scheme, the Government provides an additional 5kg of ration per month to the people below the poverty line. This addition is done to an already existing subsidized food grains provided under the National Food Security Act (NFSA) to people covered under the Public Distribution System (PDS).
What is National Food Security Act (NFSA), 2013?
1) NFSA was enacted in 2013 by the Government of India. It provides over 75% of the rural and 50% of the urban population in India with subsidized food grains.
2) This act ensures everyone with an adequate amount of nutritional food grains at affordable prices so that they lead a healthy life.
3) Mid-day meal scheme, Integrated Child Development Scheme (ICDS), and Public Distribution Scheme (PDS) are all included under NFSA.
4) This Act is a boost to the agricultural sector and also helps the Government in regulating agricultural prices.
What are the Eligibility Criteria for Pradhan Mantri Garib Kalyan Anna Yojana (PMGKAY) / Free food ration scheme?
1) Households belonging to the Below Poverty Line- Antodaya Anna Yojana are eligible for this scheme.
2) Families under Priority Households (PHH) criteria are eligible.
3) Terminally ill persons, widows, persons aged 60 years or more, disabled persons, single women or single men with no family or societal support or any assured means of subsistence.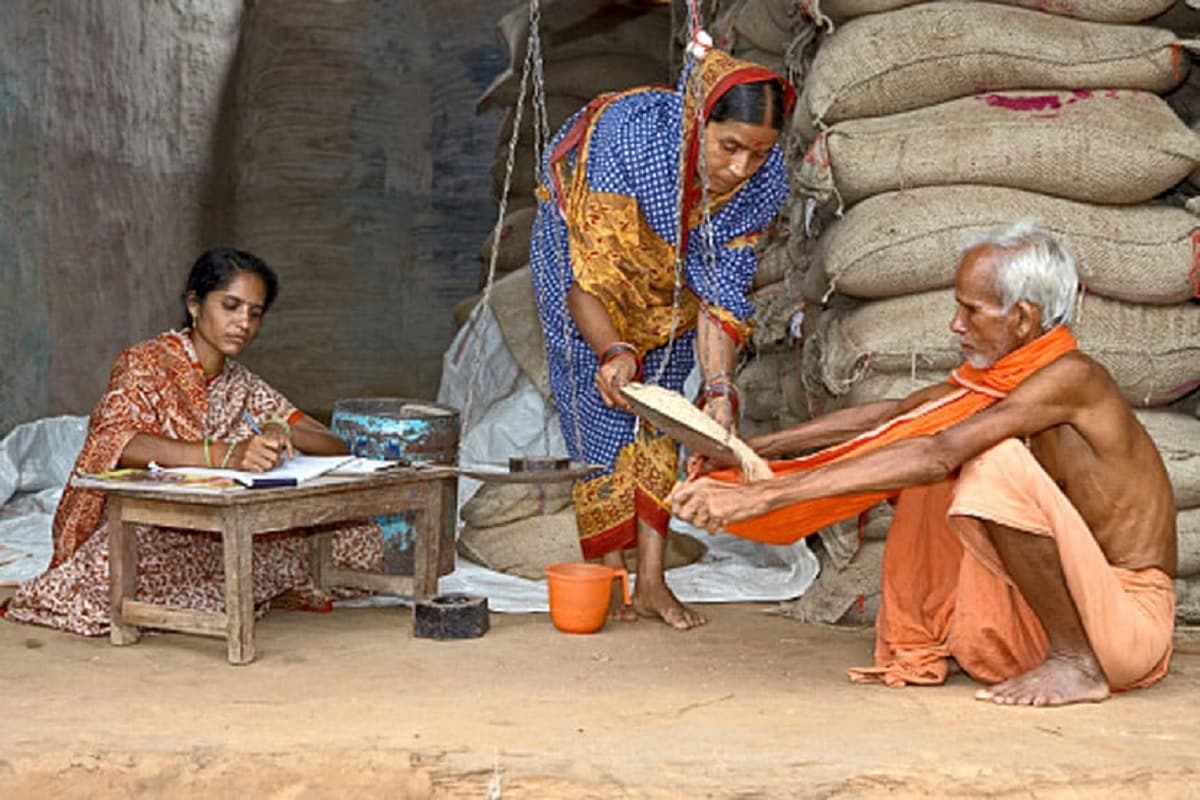 4) All primitive tribal groups, landless agricultural labours, slum dwellers, blacksmiths, carpenters, rikshaw pullers, potters, weavers, rag pickers, and people who are earning on daily basis are eligible for this scheme.
In the fiscal year 2022, the government budget, for food subsidies, was remodeled to ₹2.86 lakh crore. The extension of food subsidies till September will increase the budget to around ₹2.87 lakh crore.
The food subsidies budget for the fiscal year 2023 is set at ₹2.07 lakh crore. But due to the extension of Pradhan Mantri Garib Kalyan Anna Yojana for a further six months, the budget may rise to around ₹3.7 lakh crore.
According to the Department of Expenditure, this extension may soon lead to adverse repercussions on the fiscal math. They further stated that, for the most part , it is not appropriate to carry on the PMGKAY scheme any further of its present extension, both on food security and fiscal accounts.
An internal note of the Department stated that the government's recent decisions such as free ration distribution, re-introduction of subsidy on cooking gas, cut in customs duty on edible oils, reduction of excise duty on Petrol and Diesel and increase in fertilizers subsidies have created an intense fiscal situation. These measures were taken to smother the inflationary pressure, but this, in turn, resulted in a loss of revenue of around Rs 1 lakh crore.
Finance Ministry's Department of Economic Affairs, in its monthly economic review for May, said that the rationalizing revenue expenditure has become more profound for safeguarding growth-supportive capital expenditure but also for avoiding fiscal shortage, an alarm that a higher fiscal deficit could broaden the current account deficit.
The government has expected the fiscal deficit to be 6.4% in the fiscal year 2023, and Fitch Ratings expects it to be 6.8% of Gross Domestic Product (GDP) due to higher subsidies, duty cuts, and loss of revenue.
edited and proofread by nikita sharma