Trends
In 2023, India and China will contribute 50% of the global economic growth.
According to the most recent revision of the biannual World Economic Outlook from the International Monetary Fund, India and China would account for half of the global economic growth in 2023, compared to barely a tenth for the US and the euro area combined.
The worldwide organisation kept its growth forecast for the third-largest economy in Asia for 2023–24. (FY24). Tuesday saw the release of the January revision to the IMF's World Economic Outlook. This prediction predicts that the estimated global growth rate of 3.4 percent in 2022 will decrease to 2.9 percent in 2023 and then rise to 3.1 percent in 2024.
India continues to be projected to develop at a rate of over 6% this year and next, setting it up to lead the growth charge in 2023, while China is now projected to grow at a rate of over 5% this year thanks to an upward adjustment of 0.8 percentage points.
According to Pierre-Olivier Gourinchas, chief economist and director of the research department at the IMF, "If we look at both China and India combined, they account for nearly 50% of the world growth in 2023. This year, it will contribute jointly with China to half of global growth, compared to barely a tenth from the US and the euro region. Although global headline and core inflation are forecast to drop this year, by 2024 they are still expected to be higher than pre-pandemic levels in more than 80% of nations "Gourinchas stated.
The IMF stated that although worldwide headline and core inflation is predicted to drop in 2023, it would still be higher than pre-pandemic levels in more than 80% of nations by 2024. The global lender predicted that growth in India will drop from 6.8% in 2022 (FY23) to 6.1% in 2023 (FY24), then rise to 6.8% in 2024 (FY25), citing "resilient domestic demand despite external obstacles."
The Washington-based international lender increased its estimate of global growth for 2023 by 20 basis points, to 2.9%, while maintaining that the balance of risks was still skewed to the downside since its October 2022 report. The IMF maintained its prediction for India for 2022–2023 and 2023–2024 at 6.1 percent and 6.8 percent, respectively, while making a little upward revision to its global growth forecast for 2023. It referred to India as a "bright spot."
"Our growth predictions for India have remained the same since our October Outlook. We forecast growth of 6.8% for the current fiscal year, which ends in March, and a little decrease to 6.1% in fiscal year 2023. And a lot of that is caused by outside causes," IMF Chief Economist and Director of Research Pierre-Olivier Gourinchas told reporters in Washington.
"The world economy is predicted to contract this year before picking up next. By historical standards, growth will continue to be poor as the conflict in Ukraine being fought by Russia and the battle against inflation weigh on the economy "said IMF Economic Counselor and Director of Research Pierre-Olivier Gourinchas.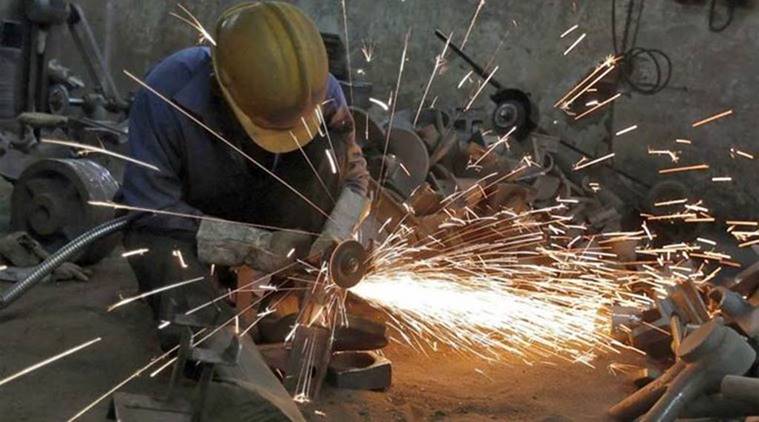 Although there are challenges, the prognosis is less bleak than the IMF's October prediction and may signal a turning point as GDP bottoms out, and inflation falls. The third quarter of last year saw unexpectedly strong household spending, corporate investment, and economic growth because to better-than-expected resiliency to the European energy crisis. Even while core inflation, which includes more volatile energy and food costs, has yet to peak in many countries, it too showed improvement, with overall measures of inflation now declining in the majority of them.
The route for a speedy rebound in activity is set by China's swift reopening elsewhere. Additionally, the world's finances became better as inflation pressures started to relax. This provided emerging and developing countries with some little relief, along with the US dollar's slide from its peak in November, according to Gourinchas.
The reduction will be more pronounced for advanced countries as growth rates fall from 2.7 percent last year to 1.2 percent and 1.4 percent this year and next. In 2023, it is anticipated that the US GDP would contract by 1.4 percent as the effects of the Federal Reserve's interest rate increases spread across the whole economy. In 2023, just one of the world's major economies, the United Kingdom, is predicted to experience a recession (-0.6%), while growth in Germany (0.1%) and Russia (0.3%) may slow or perhaps halt.
Despite hints of resistance to the energy crisis, a mild winter, and substantial fiscal relief, the situation in the eurozone is worse. We expect growth to peak at 0.7% this year due to the European Central Bank's tightening of monetary policy and a negative terms-of-trade shock brought on by the rise in the cost of its imported energy. The IMF claims that developing and emerging market nations have already hit rock bottom. Growth is anticipated to accelerate to 4 percent this year and 4.2 percent the next year.
Limitations and COVID- In China, 19 outbreaks in 2017 slowed down business. The IMF anticipates that now that the economy is open again, it will grow at a rate of 5.2 percent this year as activity and mobility increase.
On the plus side, pent-up demands from several economies or a quicker decline in inflation are also possible. On the other side, China's poor health outcomes might stall the recovery, Russia's conflict in Ukraine could deteriorate, and tighter global financial conditions could make debt distress even worse. Additionally, financial markets may abruptly reprioritize in reaction to negative inflation data, and increasing geopolitical fragmentation may impede economic growth, it added.
In most economies, maintaining persistent disinflation is still a top concern despite the crisis in the cost of living. It is important to use macroprudential instruments and enhance debt restructuring frameworks since tighter monetary conditions and slower development might harm financial and debt stability.
"Accelerating COVID-19 immunizations in China would protect the recovery and have beneficial transnational effects. Financial assistance should be better directed toward those who are most impacted by rising food and energy prices, and general economic relief initiatives should be discontinued "It read.
According to the IMF, China's GDP will grow at 5.2%, while India's will rise at 6.1%.
Indian GDP is expected to decline from 6.8% in 2022 to 6.1 in 2023, according to the International Monetary Fund's (IMF) most recent predictions for world economic growth. India, on the other hand, is projected to expand at a 6.8% annual pace in the fiscal year 2024. The global economy is predicted to contract to 2.9% in the upcoming fiscal year from 3.4 percent in the current fiscal year through March. 3.1% was the projected growth rate for FY 2024.
India's economy is still expanding at the fastest rate in the world, outpacing both predictions for China's GDP and growth in emerging and developing Asia. The Covid-19 limitations being relaxed are expected to cause China's growth to increase to 5.2% in 2023 before falling to 4.5% in 2024. China and India will account for more than half of global growth in 2023. Emerging and developing Asia is seeing a positive outlook, with a rise to 5.3% from 4.3%.
While advanced economies are expected to have a dramatic decline from 2.7% to 1.2% and 1.4% this year and next, It is anticipated that growth in emerging markets and developing economies would increase slightly from 3.9% in 2022 to 4% in 2023. The US GDP will decline to 1.4% in the forthcoming fiscal year as a result of rising interest rates. The Ukraine war, the energy crisis, and tighter monetary policy are predicted to cause the euro area's estimated growth rate to plunge from 3.5% in the current fiscal year to 0.7% in 2023.
Edited by Prakriti Arora