Trends
Less demand, fewer orders: Apple is cutting orders as there is a doom in demand for AirPods, Apple Watches, and MacBooks.
Less demand, fewer orders: Apple is cutting orders as there is a doom in demand for AirPods, Apple Watches, and MacBooks.
One year to the day after being the first publicly traded tech company valued at $3 trillion, Apple's market cap dropped below $2 trillion during trading for the first time since the beginning of 2021.
Due to the decline, the tech giant's market capitalization dropped by $1 trillion in just one year.
As sources, there are fewer orders for AirPods, Apple Watches, and MacBooks, and further US-China tech decoupling grows, and Apple suppliers in China are seeing drops in their stock prices and probable income losses. The numbers of reduction are not mentioned specifically.
The announcement that production at Foxconn's significant iPhone plant in Zhengzhou is back at 90% capacity caused Apple shares to increase. Apple has dropped 3.55% on the NASDAQ as a result of a recent claim that the business is slashing orders.
The share prices of Luxshare Precision Co and Dongshan Precision Manufacturing Co, two Apple suppliers listed in Shenzhen, fell by 10% and 9.4%, respectively. Sunny Optical, a Hong Kong-listed manufacturer of smartphone camera modules and lenses saw a 10% decline.
After Nikkei Asia stated that Apple had informed numerous suppliers to create fewer parts for AirPods, Apple Watches, and MacBooks for the first quarter due to weakening consumer demand, the stock price fell.
Nikkei Asia reported that while local authorities eased their strict COVID lockdowns and permitted companies to resume, the supply chain in China was having trouble. The decrease in orders followed.
According to a source identified as an Apple supply manager, "Apple has notified us to fewer orders for practically all product lines actually since the quarter ending December," in part because there is not a lot of demand.
The insider stated, "China's supply chain is currently adjusting to the most recent dramatic policy changes, which produced a labor scarcity due to the significant COVID increases."
The US IT giant's major production hub is still in Mainland China where approximately half of the facilities operated by its top 190 reported suppliers are situated, according to a South China Morning Post examination of the company's contractor list for its fiscal year that concluded on September 25, 2021.
Since 2011, Dongguan-based Luxshare Precision has produced cables for Apple's MacBook and iPhone. The company is headquartered in the southern region of Guangdong. Later on, the assembly of Apple Watches and iPhones was introduced, along with AirPod production.
According to its 2021 financial report, Luxshare claimed that over 70% of its revenue came from its "largest customer," presumably Apple.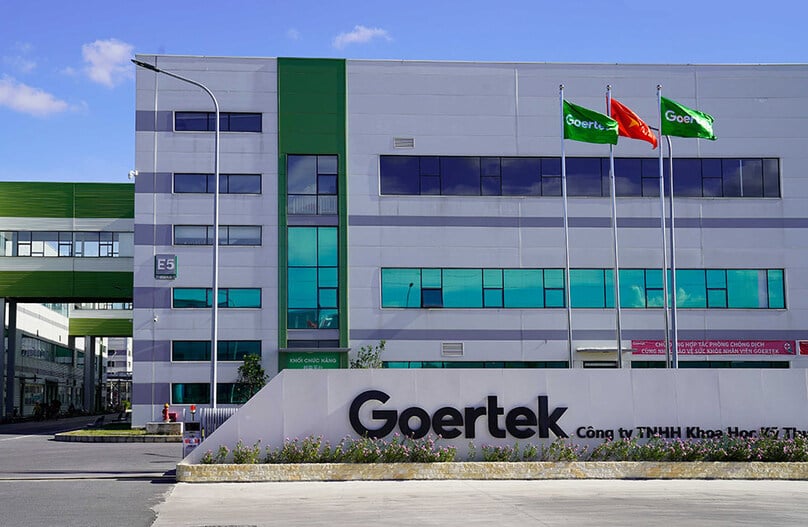 Due to decreased orders from Apple, Goertek, an AirPods manufacturer based in eastern Shandong province, lowered its annual earnings expectations downward by roughly 60% last month. In Shenzhen, its share price dropped 2.8% on Wednesday.
In a notice published on the Shenzhen Stock Exchange's website, Dongshan Precision Manufacturing stated that its production and operations were "normal" and that orders from its key clients are "stable."
Requests for instant comment from Luxshare Precision, Sunny Optical, and Goertek were not immediately answered.
Printed circuit boards are created for Apple by Dongshan Precision Manufacturing, which was established in the eastern city of Suzhou in 1998.
For many of these businesses, who rely on the US tech giant for a disproportionate amount of their revenue, confirmation of Apple's order cuts would be a major setback.
According to Dongshan Precision Manufacturing, its largest client will account for roughly half of the company's 2021 sales.
After the Covid-19 lockdowns on the mainland hampered manufacturing, Apple has been working to extend its supply chain beyond China to nations like India and Vietnam. Growing trade tensions between Beijing and Washington have raised more questions about the viability of the supply chain.
According to a Nikkei story from last month, Apple is moving some of its MacBook production to Vietnam, a move that has been anticipated since 2020. An initial shipment of the well-known laptop computers is anticipated to leave Vietnam as early as May 2019.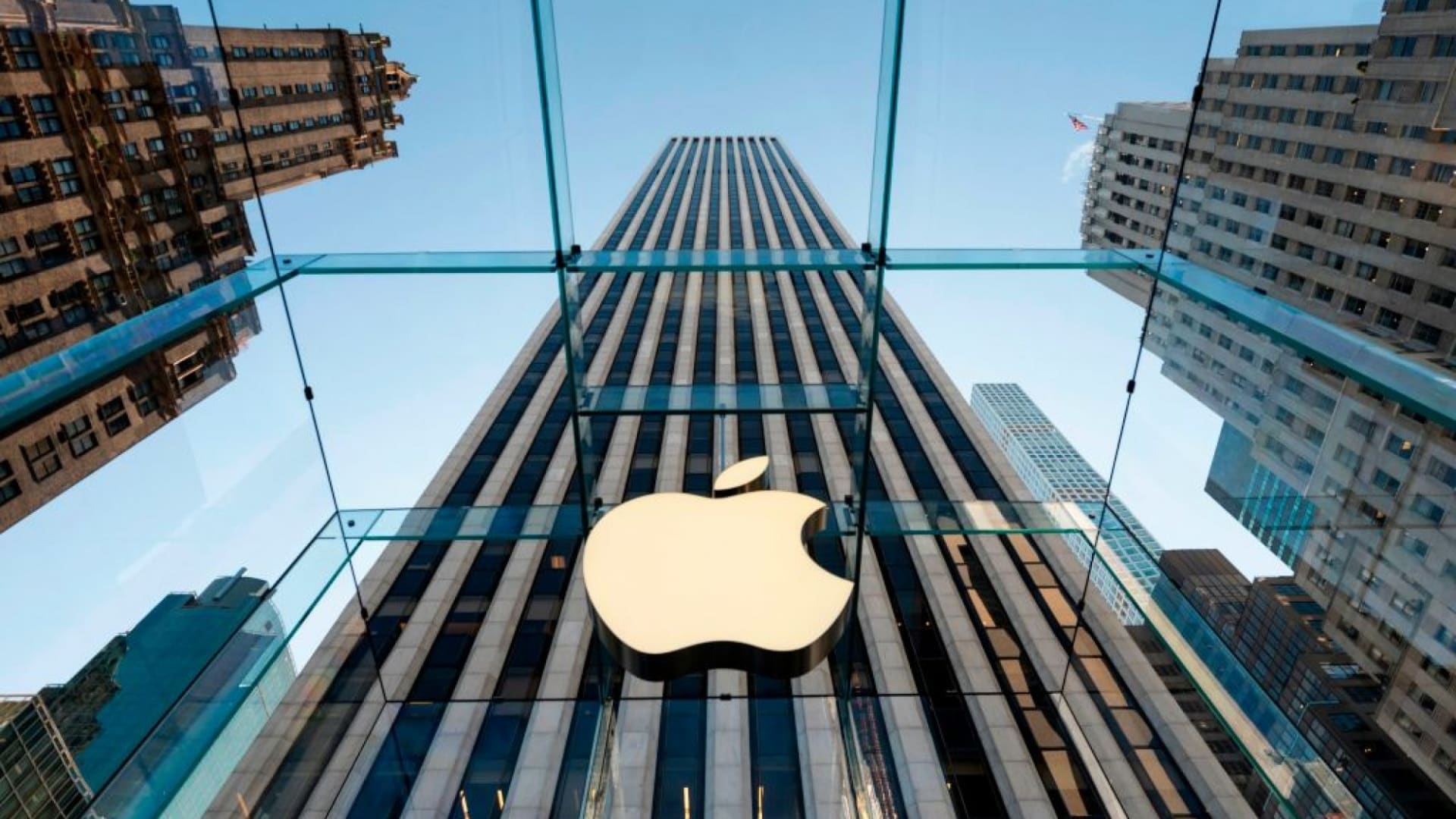 According to CNN, Apple has experienced supply chain problems like many other IT companies.
A new wave of Covid infections in the only large economy dealing with such an issue has hurt its manufacturing in China.
Because of Covid restrictions on its main plant in China, Apple had trouble shipping iPhone 14 Pro throughout the holiday season. Investors are also concerned about the potential impact of rising interest rates and a drop in consumer confidence on the demand for Apple's high-end goods.
After a report raised doubts about the level of consumer demand for its products, Apple's shares fell by about 4%.
Concerns regarding the demand for Apple products have also been sparked by such allegations. But Apple is not the only business to see its market capitalization drastically decline.
Although Apple's market value has decreased dramatically, other prominent technology businesses have seen percentage reductions that are more dramatic.
According to the analysis, shares of Amazon and Facebook parent company Meta have decreased by almost 50% and 63%, respectively, during the previous year.
According to the survey, Apple had a decline of roughly 31% during the same time period.
Apple was the last massive company to lower its $2 trillion valuation. Microsoft previously crossed the $2 trillion threshold but left it behind in 2022.
When compared to the S&P 500 index, which fell more than 18% in 2022, Apple underperformed. In 2022, the value of Apple's stock dropped by around 27%.
The pandemic boosted Apple's product sales due to work-from-home habits, and the company first surpassed that level in August 2020. Significant increases in laptop sales were also reported, and the iPhone also contributed to the company's record-breaking earnings. On January 3, 2022, when stock prices peaked, the valuation finally reached a peak of roughly $3 trillion.
Edited by Prakriti Arora