Trends
Lockdowns, panic purchasing, and protests are examples of how China's zero-Covid policy is failing.
China has gotten further into the coronavirus quagmire despite tight execution of its heavily criticized "zero-Covid" policy as it announced a record 31,444 illnesses on November 24. To stop the virus's spread, several of its cities, including Beijing, have instituted community lockdowns. This has led to multiple demonstrations against President Xi Jinping's flagship effort.
Authorities have enforced harsh regulations in several regions, closing stores, schools, and restaurants. People are panicking and buying in several places, including Beijing, because of concern that the government may impose nationwide lockdowns as it did at the beginning of the epidemic. On Thursday, additional grocery stores in Chaoyang, Beijing's largest district, stopped processing orders and delivery apps like Freshippo, or Hema in Chinese, from Alibaba Group Holding Ltd. and Sam's Club from Walmart Inc., were unable to fulfill orders.
Field hospitals and improvised quarantine centers that were hastily set up in gymnasiums, exhibition halls, and other large, open indoor spaces have a reputation for being overcrowded, unhygienic, running low on food supplies, and having lights that are on constantly. The most recent number of cases exceeds the 29,317 illnesses that were identified on April 13, 2022, at the height of the lockdown in Shanghai, which resulted in public outcry and forced over 25 million people to spend months confined to their homes.
As the cases spread throughout communities, other cities were forced to adopt the old strategy. As the instances spread throughout communities, more cities were forced to adopt the previous strategy. The largest iPhone plant in the world is located in Zhengzhou, which was under virtual lockdown beginning on Friday. Eight districts in Zhengzhou, in the central province of Henan, have been ordered by the authorities not to be left unattended for the next five days. Checkpoints have also been established and barriers have been erected around "high-risk" apartment buildings. Only a few coronavirus cases have been reported in the city.
The rigorous Covid-19 regulations that have been imposed at Foxconn's main iPhone plant in Zhengzhou have fueled employee unrest, halted production in time for the Christmas and Lunar New Year holidays, and forced numerous employees to leave the facility. Within a few days, Shijiazhuang, a city near Beijing that had lowered several testing requirements in response to the new guidelines, had to reverse course and advise residents to remain at home.
Following China's Covid Zero policy, officials must balance the dual demands of continuing to suppress the virus while also being less disruptive with their restrictions. Authorities have struggled to contain outbreaks even as state media and health officials continue to emphasize the need to follow "dynamic zero."
As localized demonstrations over the frequently harsh restrictions have been reported in numerous places, the restraints are also starting to wear thin on the inhabitants' patience. After over three years of limitations under the nation's Covid Zero policy, Chinese individuals, particularly those living in metropolitan areas, are growing more and angrier.
According to a recent analysis by Freedom House, China experienced 37 instances of dissent against the Covid-19 restrictions between July and September of this year. These incidents included significant street protests and online hashtag movements with hundreds of thousands of posts, all of which were connected to at least 14 provinces or directly governed cities. Since then, the number of complaints about the Covid pandemic has only increased.
As the number of virus cases rises, authorities have resorted to locking down large apartment complexes and commercial buildings, keeping residents inside their apartments. Large outbreaks have also been reported in Guangzhou, Chongqing, Jinan, Xian, Chengdu, and Lanzhou, in addition to Beijing.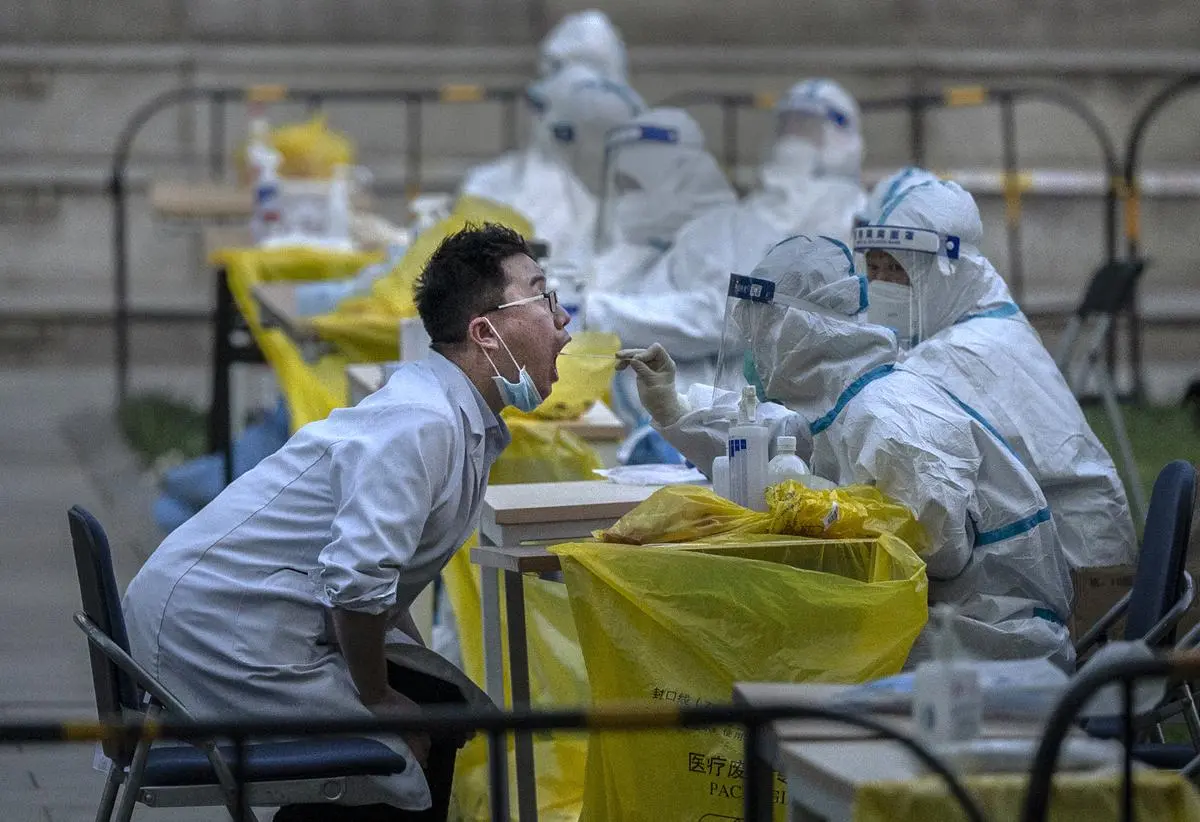 Six million people in Zhengzhou are now under lockdown after police and angry workers clashed. Lockdown orders were issued after unrest broke out over working conditions and pay at Foxconn's sizable iPhone factory outside of the city, with new pictures of demonstrations appearing on Friday. Social media users shared a video of a sizable crowd of people carrying signs as they walked down a street in the city's east. The uprising in Zhengzhou is occurring as a popular annoyance with Xi's zero-tolerance policy on Covid, which forces local authorities to enact brutal lockdowns, travel restrictions, and mass testing is growing.
Millions of people in Guangzhou, a major manufacturing center in the southeast, have been told not to leave their homes until a virus test has come back negative. On Friday, a video posted to social media showed people in the city's Haizhu district tearing down barricades and hurling objects at hazmat-clad police. Many people have taken to the streets to criticize the administration as a result of the ongoing tension over Covid curbs and the resulting stress on the economy. From July through September of this year, 668 instances of dissent were recorded in China, according to Freedom House's China Dissent Monitor.
32 cases (5%) involved online dissent, while 636 cases (95%) involved offline dissents, such as protests, strikes, and occupations. According to the survey, the provinces of Hebei (77), Henan (72), Guangdong (49), and Shaanxi saw the most incidents (49). There have been various instances of discontent in China, ranging from widespread rallies by property owners to public ire over periodic lockdowns. The report states that of all the documented cases, 106 (16%) of them involved fraud, 110 (17%) involved pay and benefits, and 214 (32%) involved delayed housing projects.
In reality, it now seems that examples of dissatisfaction have changed from home purchasers to those who are tired of the regular lockdowns. The zero-Covid policies have dimmed prospects for the second-largest economy in the world and dashed expectations that China will soon drastically relax its outlier coronavirus policy. China was urged by the International Monetary Fund to fine-tune its Covid-19 strategy and increase vaccination rates.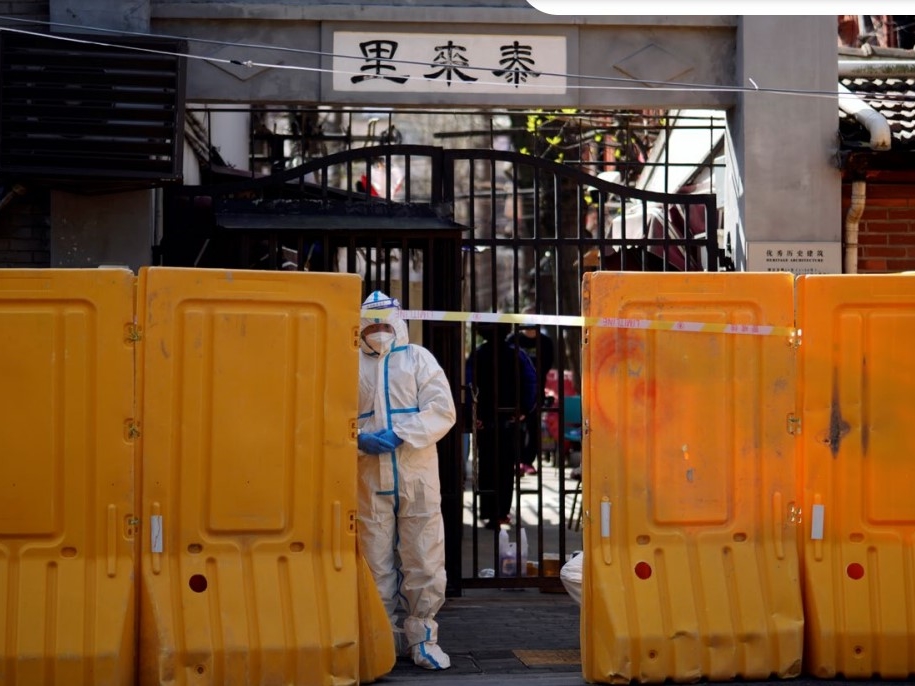 The combination of more infectious Covid variants and ongoing vaccination gaps has necessitated more frequent lockdowns, which harms private investment and consumption, according to IMF official Gita Gopinath. According to Gopinath, China's zero-Covid strategy needs to be "recalibrated" to get its economy back on track while relying on market reforms to boost productivity and produce medium- and long-term growth.
Edited by Prakriti Arora