Trends
Mankind Pharma's filing for an IPO could be one of the largest ever in pharma.
Mankind Pharma has submitted its draft red herring prospectus (DRHP) documents to market regulator the Securities and Exchange Board of India (SEBI) (IPO) to raise funds through an initial public offering.
The promoters and current shareholders of the firm will offer for sale (OFS) 4 crore (40,058,844) equity shares as part of the IPO. Ramesh Juneja, Rajeev Juneja, Sheetal Arora, Ramesh Juneja Family Trust, Rajeev Juneja Family Trust, and Prem Sheetal Family Trust are the company's proprietors.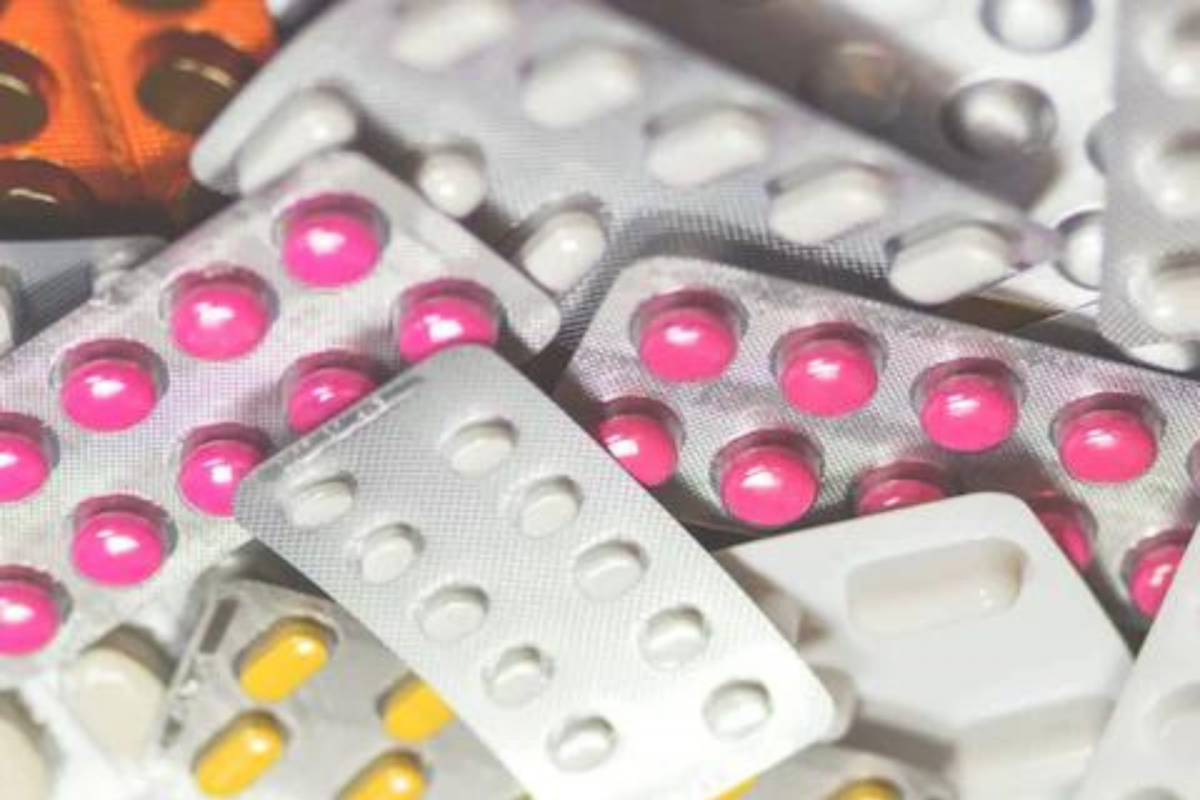 According to several sources in the industry with knowledge of the situation, backed by private equity firm ChrysCapital, has submitted its DRHP (draught red herring prospectus) to market regulator Sebi with plans to raise $700 million through an IPO, one of the largest attempts ever made by a player in the segment.
Gland Pharma now holds the record for the category after launching an $869 million IPO in November 2020. In terms of domestic sales and sales volume for FY22, Mankind Pharma is the second-largest pharmaceutical firm in India.
According to sources, the IPO's size is anticipated to be over $5,500 crore, which would make it one of the biggest public offerings by a domestic pharmaceutical business in history. According to the DRHP, the firm will not get any of the offer's profits, and instead, all of them will be distributed to the selling shareholders in proportion to the equity shares they sold in the offer for sale.
Mankind Pharma electronically filed its draft documents. There is a strong consumer perspective since it is cash-rich and has been attempting to increase the vertical of OTC items for greater margins. The IPO will only include a 10% OFS, or offer for sale, component.
Two further people corroborated the submission of paperwork with the market regulator, and one of them added that Mankind Pharma would appeal to investors far more than pharmaceutical companies with greater international exposure because of its predominately local operation.
A fourth source claimed that Mankind Pharma was aiming for a valuation of between $7 billion and $8 billion, though that figure might later be revised upward depending on the state of the market, and that important shareholders like ChrysCapital and Capital International would be among those selling shares which were considering a partial exit. This individual said, "The promoter family was also likely to dilute some ownership."
Mankind Pharma, a 1991 incorporation, is among India's top pharmaceutical firms. The company's well-known products, in addition to branded generic medications, include Prega-News pregnancy testing kits, Manforce condoms, Gas-O-Fast ayurvedic antacids, and acne medication AcneStar. It has 23 production facilities operating as of March 31, 2022, including ones in Himachal Pradesh, Sikkim, Rajasthan, Andhra Pradesh, and Uttarakhand.
The investment banks working on the IPO include JP Morgan, Jefferies, IIFL Capital, Axis Capital, and Kotak Mahindra Capital, according to sources. The legal firms involved in the transaction include Shardul Amarchand Mangaldas, Cyril Amarchand Mangaldas, and Sidley. For $200 million, Capital International acquired an 11% share in Mankind Pharma in 2015 from ChrysCapital. A ChrysCapital-led consortium that comprised GIC and CPPPIB staged a surprising comeback in April 2018 and repurchased a 10% interest for around $350 million.
To investigate new therapeutic areas, Mankind Pharma earlier this year paid Rs 1,872 crore for the formulation brands of listed business Panacea Biotec in India and Nepal. Mankind Pharma's DRHP application comes at a time when there is uncertainty around the timeline of two other major IPOs by pharmaceutical competitors.
Following a disagreement with investors over value, Macleods Pharma has postponed its intention to IPO. The company, which is funded by Bain Capital, similarly submitted paperwork to the regulatory body in August 2021 for a potential Rs 4,500–Rs 5,000–crore IPO and received approval from Sebi, but the issue hasn't yet been issued.
The company's revenue from operations in India totalled 5,788.8 crores, 6,028 crores, and 7,594.7 crores, respectively, for the financial years 2020, 2021, and 2022, accounting for 98.70%, 97.01%, and 97.60%, respectively, of its overall revenue from operations. Following India, the United States, Bangladesh, Sri Lanka, and Nepal are its main export markets.
For $200 million, Capital International acquired ChrysCapital's 11% share in Mankind in 2015. ChrysCapital repurchased a 10% share in April 2018 for around $350 million. Mankind Pharma announced the creation of Mankind Agritech Pvt Ltd in April of this year with plans to invest $200 crore over the next two to three years.
For Rs 1,872 crore, Mankind Pharma purchased the formulation brands from Panacea Biotec Pharma in February 2022. Mankind Pharma stated that it is keeping the sales and marketing team from Panacea involved in the specific business following the agreement.
It has a 4.4 percent share in the Indian pharma market.
Mankind Pharma, formerly an acute-focused business, started focusing on chronic drugs recently. According to Arjun Juneja, chief of operations, Mankind Pharma aims to make 50% of its revenue from drugs used for chronic therapy during the next three years. Although we have a wider base of anti-infectives, the growing rate of chronic diseases is far faster. We predict that chronic therapies will make up at least 50% of our revenue during the next three to four years.
The acute therapy portfolio saw a 16 percent CAGR (compounded annual growth rate) between FY20 and FY22, according to the company's DRHP, while the chronic therapy portfolio saw an 18 percent CAGR within the same time frame.
Mankind Pharma: The Facts and Footprint
In 1992, Ramesh Juneja established the Delhi-based Mankind Pharma, and in 1995, the business turned into a fully integrated pharmaceutical corporation. The company creates, produces, and sells a wide variety of pharmaceutical formulations for use in both acute and chronic therapeutic areas, as well as several consumer healthcare items. As a consequence of its local market concentration, the company's revenue from operations in India accounted for 97.60% of its overall revenue from operations for the Financial Year 2022, one of the largest contributions among peers recognized by IQVIA.
It has 14,000 employees and is present in 34 other countries, including the US, Sri Lanka, Cambodia, Kenya, Cameroon, Myanmar, and the Philippines, according to its website. Some of the other brands in the Mankind Pharma portfolio include Kaloree 1, Prega News Unwanted-21 (an oral contraceptive), AcneStar, Gas-O-Fast, and KabzEnd (an Ayurvedic medication that cures constipation).
Earlier, Mankind Pharma and BDR Pharma collaborated to introduce Molulife, an anti-COVID-19 medication, to India. The company reported around Rs 6,385 crore in sales, Rs 1,657 crore in EBITDA, and Rs 1,293 crore in PAT for FY21. According to the company's website, there are 21 production facilities spread throughout places, including Paonta Sahib, Himachal Pradesh, Sikkim, Vizag, and Rajasthan.
Edited by Prakriti Arora