Trends
Meta's Ad Practices Ruled Illegal Under E.U. Law
Meta's advertising practises were discovered to be in violation of EU law.
The ruling, which adds a new business challenge for the dominant social media company, is one of the most significant decisions made under the European Union's historic data protection law.
Meta suffered a significant setback on Wednesday after European Union regulators discovered that the company had illegally forced users to accept personalised ads. This could seriously undermine the company's Facebook and Instagram advertising businesses.
The ruling, which carries a $414 million fine, could force Meta to make costly changes to its main advertising-based business in the European Union, one of its most important markets.
The 27-nation bloc, home to approximately 450 million people, passed a landmark data-privacy law intended to limit Facebook's and other businesses' ability to collect user information without their prior consent. The decision is one of the most important in legal history. The law went into effect in 2018.
The case's outcome is determined by how Meta obtains users' informed consent to collect their data for personalised advertising. The company's lengthy terms of service, which users must accept in order to access services such as Facebook, Instagram, and WhatsApp, contain language that effectively forces users to either consent to the use of their data for personalised advertising or discontinue the use of Meta's social media services entirely.
Because Meta's European headquarters are in Dublin, Ireland, the country's data privacy board, which serves as the EU's primary regulator of the company, declared that including the legal consent in terms of service effectively forced users to accept personalised ads, which is a violation of the EU's General Data Protection Regulation, or also G.D.P.R.
Meta is given three months to explain how it will comply with the ruling. The ruling also does not specify what the company must do, but it may imply that Meta gives users the option of deciding whether they mainly want their data used for such targeted advertising.
One of the most important aspects of Meta's business would be jeopardised if a large number of users refused to share their data. Marketers use data from a user's digital history to target ads to people who are most likely to make a purchase, such as which Instagram videos cause a user to stop scrolling or which links a user clicks when browsing Facebook feeds. Meta was able to earn $118 billion in revenue in 2021 by employing the techniques.
According to Dan Ives, an excellent analyst at Wedbush Securities, the judgement could jeopardise 5 to 7 percent of Meta's overall advertising revenue. He warned that this could be a real gut punch.
The penalty is harsher in comparison to American regulations, where there is no federal data privacy law and only a few states, such as California, have taken action to establish regulations similar to those in the European Union. Any changes Meta makes in response to the decision, however, may have an impact on users in the United States. This is also due to the fact that many technology companies prefer to implement EU regulations globally rather than just in Europe because it is easier to do so. As Manhattan rents rose, she fled to Queens with a $200,000 budget.
What is the price of that mocktail?
When night falls, three friends come across some ancient artwork.
The E.U. ruling is the latest setback for Meta, which was already dealing with a significant drop in advertising revenue as a result of an Apple change made in 2021 that allowed iPhone users to choose whether advertisers could track them. According to a Meta report last year, Apple's changes will cost the company approximately $10 billion by 2022, and consumer surveys show that a sizable majority of users have disabled tracking.
Meta's difficulties stem from its efforts to expand beyond social media and into the metaverse, a type of virtual reality. The company's stock price has dropped more than 60% in the last year, and thousands of employees have been laid off.
The information released on Wednesday relates to two grievances filed against Meta in 2018. Meta announced that it would appeal the ruling, setting up what could also be a protracted legal battle that tests the G.D.P.R.'s strength, as well as regulators' ability to use the law forcefully to compel businesses to change their business, practises.
"We strongly believe our main approach respects G.D.P.R., and we are therefore disappointed by these main decisions," Facebook said in a statement.
Privacy advocates hailed the outcome as a long-overdue response to businesses collecting as much information about consumers as possible online in order to deliver tailored advertisements. However, critics pointed to the lengthy process—which lasted more than four years—as evidence of the G.D.P.R.'s lax and tardy enforcement.
"European enforcement has not also yet delivered on the promise of the GDPR," says Johnny Ryan, a senior fellow at the current Irish Council for Civil Liberties and a privacy rights advocate. The decision portends "a far bumpier ride" for "Big Tech."
The implementation of the G.D.P.R. has been a point of main contention within the European Union. According to their statements, the use of Meta's terms of service for permission was initially found to be legally sufficient by Irish authorities, but they were overruled by a board comprised of representatives from all E.U. countries.
"There has been a great lack of regulatory clarity on this issue, and also the debate among regulators and policymakers about which legal basis is most appropriate in a given situation has been ongoing for some time," according to Meta's statement.
Helen Dixon, the head of Ireland's data protection commission, stated that regulators must be a "honest broker" and resist pressure from privacy activists who want decisions that cannot be challenged in court.
"We won't get anywhere by just trying to rewrite the G.D.P.R. as we would have liked to see it written," Ms. Dixon said in an interview.
There are some indications that the European Union is stepping up its efforts to penalise the world's largest technology companies. New EU laws were passed last year to combat anticompetitive practises in the tech sector and compel social media companies to more aggressively police user-generated content on their platforms. Amazon agreed to make significant changes to how goods are sold on its platform as part of a settlement with EU regulators last month to avoid antitrust charges.
The Irish government fined Meta in November for a data leak discovered the previous year, which resulted in the online publication of the personal information of over 500 million Facebook users.
The European Court of Justice, the European Union's highest court, is also expected to make decisions in 2023 that could result in additional changes to Meta's data collection procedures.
However, many people believe that the enforcement falls short of the rhetoric used by EU policymakers about strict tech regulation. According to Max Schrems, an Austrian activist whose nonprofit organisation, NOYB, filed the complaints that prompted Wednesday's announcement, tens of thousands of data-protection complaints remain unresolved.
He claimed that while you have all of these rights on paper, they are not being enforced in practise.
The European Union has charged Meta Platforms, Inc. with antitrust violations for allegedly distorting competition in the markets for online classified ads.
The bloc's Commission stated in its initial findings, released on Monday, that it "takes issue with Meta META, -1.13% linking its online classified ads service, Facebook Marketplace, to its personal social network, Facebook. Meta's stock fell 1.8% in premarket trade.
"The Commission is also concerned that Meta is mainly imposing unfair trading conditions" on Facebook Marketplace's competitors for its own gain, according to the statement. Meta allegedly "abused its dominant position in two ways," according to the EU.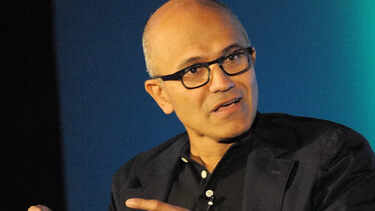 Meta refuted the claims.
"The European Commission's claims are unfounded. "We will also continue to work with regulatory authorities to also demonstrate that our product innovation is pro-consumer and pro-competitive," Tim Lamb, the company's head of EMEA Competition, said in a statement.
Meta, according to the Commission, raises two major concerns for it. First and foremost, because Facebook Marketplace is integrated with Facebook, the most popular personal social network, Facebook users "always have access to Facebook Marketplace, whether they want it or not." It went on to say that competitors to Facebook's Marketplace were unable to match their significant distribution advantage.
Second, the EU claimed that rival online classified ad services that run advertisements on Facebook or Instagram are subject to unfair trading conditions imposed unilaterally by Meta.
The terms and conditions used by Meta to obtain permission to use advertising-related data obtained from competitors for Facebook Marketplace "are unjustified, and disproportionate, and also not necessary for the provision of main online display advertising services on Meta's platforms," according to the Commission.
According to the EU, such requirements burden competing businesses while benefiting only Facebook Marketplace.
According to a company source, Meta is studying the EU's statement and intends to comment further while fully cooperating with the investigation.
Meta believes that the MarketPlace ecosystem provides more options and a better user experience for buying and selling goods than larger, more established incumbents, addressing the main issue confronting the EU. According to the source, the ecosystem is already thriving in Europe, with players such as Amazon AMZN, -1.69%, eBay EBAY, -0.46%, and Vinted present.
According to the source, the company also denies that users have a choice whether or not to use Marketplace and that it competes with competitor advertiser data.
"Meta reaches billions of monthly users and millions of active advertisers globally through its Facebook social network," says Margrethe Vestager, executive vice president in charge of competition policy.
She asserted that connecting Marketplace to Facebook encourages users to use the online classified ad service.
"In addition, we are concerned that Meta imposed unfair trading terms that allowed it to use information from rival online classified ad services. According to Vestager, if Meta's actions are confirmed, they will violate our competition regulations.
Edited by Prakriti Arora