Trends
Is Mamaearth Going To Be The Next PayTM Of India? Too Much Over Valuation to Lauch an Over Hyped IPO
Investors and industry professionals are concerned about the proposed Rs 2,900 crore IPO of Mamaearth's parent firm, Honasa Consumer. A new issue of Rs 400 crore and a 46.8 million share offer for sale (OFS) complete the transaction. Honasa has submitted a DRHP to SEBI for an IPO that may rise up to Rs 2,900 crore. When the firm secured $52 million in a capital round led by Sequoia in January 2022, it was valued at $1.2 billion.A 12 months later; Honasa is aiming for a $three billion valuation thru its IPO. Ghazal Alagh of Shark Tank India fame has set a valuation goal for his company Mamaearth of more than 1,000 times earnings.
When the firm secured $52 million in a capital round led by Sequoia in January 2022, it was valued at $1.2 billion. Many people on social media have questioned Mama Earth's values. Even Paytm's IPO has been likened by some to Mamaearth's exorbitant value. Sky-high values, extravagant advertising expenditures, and inconsistent earnings have attracted the attention of investors and analysts as some of the primary worries for investors.  Honasa Consumer reported revenues of Rs 943 crore and a net profit of Rs 14 crore at the end of FY22.
The business reported revenues of Rs 722 crore and earnings of Rs 3.6 crore for the six months that ended in September 2022. According to the DRHP, In FY21 and FY20, the company recorded losses of Rs 1,332 crore and Rs 428 crore, respectively.
Considering the high value, would Mamaearth follow the Paytm or Zomato route after listing?
Regarding the amount Mamaearth would charge for its first public offering, there has been a lot of conjecture. Normally, the price would be determined by the merchant banker closer to the IPO date. Everyone is now making assumptions based on publicly available facts.
Due to the significant negative feedback on social media, many people think that management would accept the increased price, especially when you take into account the amount Mamaearth is asking; whether you look at the market valuation to sales ratio or the cost to earnings ratio, which appears to be a little high, Many recent IPOs, including Zomato, Paytm, and others, have been unable to retain their lofty valuations and have plummeted dramatically after their  Something similar may happen if Mama Earth chooses such a high price. However, at the moment, all of this is theoretical because neither the merchant banker nor the corporation has acknowledged that they would proceed with this price.
Concerns about the Mamaearth IPO beyond its high value
Mamaearth's dependence on specific online stores for its revenue
For online sales, Mamaearth depends on partnerships with certain markets and web traffic generators. In its DRHP, the company stated that for the three fiscal years 2020, 2021, and 2022, as well as the six-month period that ended on September 30, 2022, "our revenue from online channels throughout all our manufacturers amounted to Rs 998.3 million, Rs 3,742, 93 million, Rs 6,595.34 million, and Rs 15 million, respectively, representing 90.94%, 81.37%, 69.91%, and 59.37% of our sales from operations.
High marketing costs at Mamaearth; no increase in ROAS in the past three years
The amount spent on influencer marketing and promotion stands out in the DRHP as well. By September 30, 2022, 3,958 influencers were employed by MamaEarth. With net sales of Rs 932 crore and advertising expenditures of roughly Rs 391 crore, the firm spent 40% of its revenue on marketing in FY22. The quantity was the same for the six-month period that concluded in September 2022, FY21, and FY20.
The return on advertising spend (ROAS), which has stayed at or near 2.6 for the past three years, has led analysts to conclude that the amount of the marketing expenditure is excessive. Nykaa's FY22 ROAS was 7.8, while Hindustan Unilever, a big boy, had a ROAS of 10.6.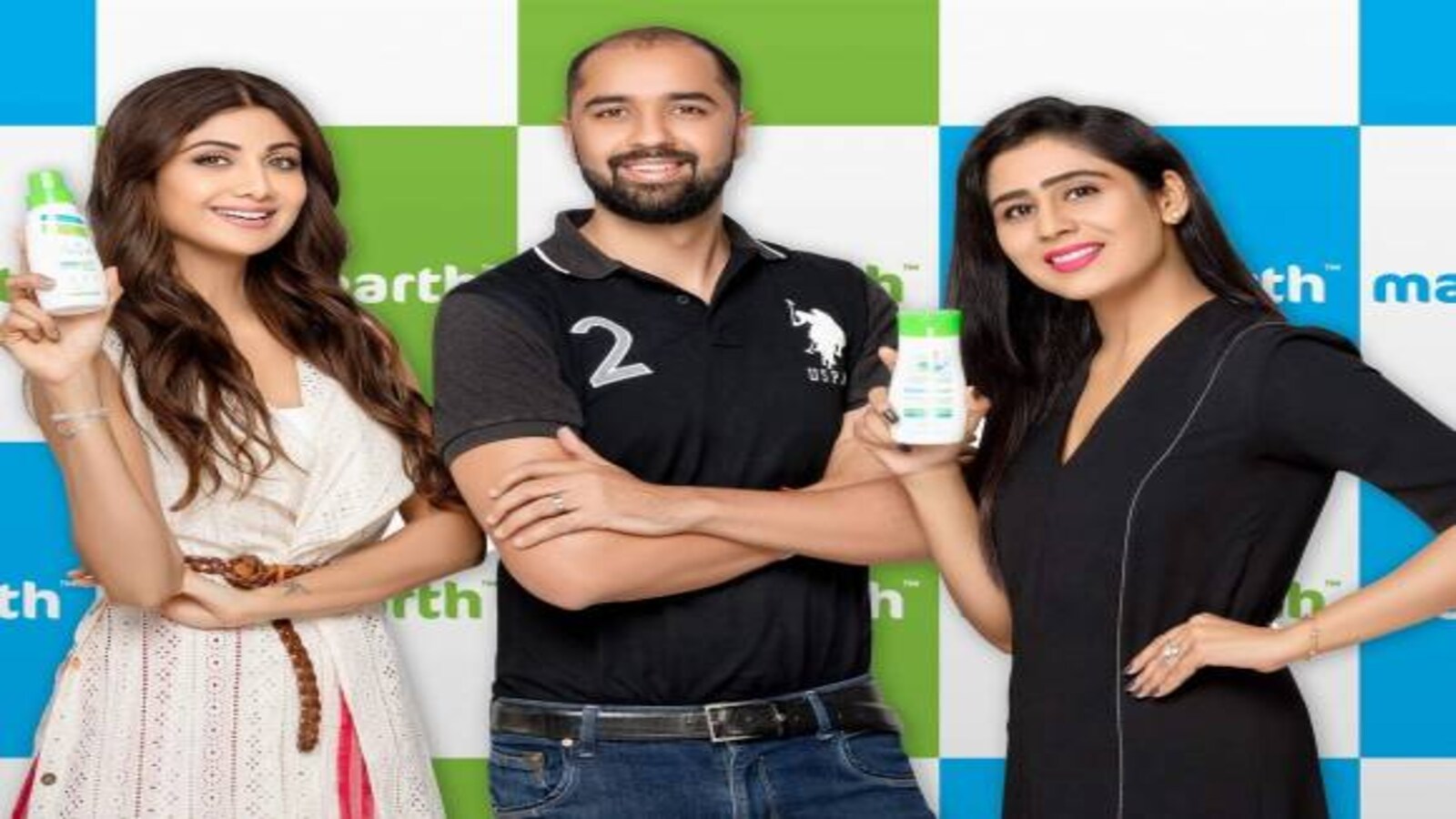 A Mama Earth IPO document shines a bright light on one of the biggest problems in the direct-to-consumer (D2C) e-commerce sector.
In the document, it is clear that even in their most recent financial report, their ROAS is a pathetic 2.5 and that they spent about $284 million to generate $692 million in sales. Particularly for companies that prioritize employing digital media in their sales and marketing operations, this ROAS of 2.5 may be seen as being rather normal. This number may have been predicted to be closer to 4-5 as the "Mama Earth" brand gained popularity, which the likes of bewakoof.com have proved is achievable. Although Mama Earth's goods have received favorable reviews and are widely accepted, it seems that the business is still having problems retaining its current audience and is spending money to attract new ones.
To keep clients, Mama Earth and other new-age D2C brands must address certain crucial challenges.
Supporters of the brand as well as influencers are essential. Everyone is now familiar with how influencer collaborations work. A significant portion of your real customers endorsing your product across several digital contact points will stand out in this scenario. Due to the consistency bias, encouraging current customers to become brand advocates will boost their product purchases in addition to attracting new ones.
D2C is about more than simply the goods or the cost. Your consumer is purchasing more than just face cream, oil, or shampoo. They pay for the convenience that D2C e-commerce provides. From the moment they find your brand, through delivery, and the post-purchase experience, that ease must continue. If that ease is ever broken, they will go elsewhere. Therefore, you must closely monitor each stage of the purchasing process and have quality metrics that are specified at each stage.
Avoid trying to market your products too hard to a single person. It is a common blunder made by business owners. Their CRM and sales personnel are obsessive about pressuring the consumer to accomplish a purchase rather than engaging them in meaningful conversation. I can tell you from experience that people are more likely to trust someone who honestly recognizes and addresses their issues than someone who is merely interested in completing a transaction.  Cold calling could provide you with an immediate financial edge, but maintaining positive relationships with people will produce a bottom line that is long-lasting and sustainable.
Companies like Paytm and Nykaa will see a sharp decline in value in 2022.
In its IPO, Paytm had a market value of $19.5 billion to $20 billion. Despite maintaining that it might have priced itself higher based on interest from outside investors, the business at the time referred to the value as "reasonable and fair. The parent firm of the cosmetics e-tailer, FSN E-Commerce Ventures Ltd, set the price range for its IPO at Rs. 1085–1125 per share as it sought a value of around $7.4 billion, or Rs. 52,574 crore.
After listing at the higher price range of Rs. 980, which analysts deemed exorbitant, the market value was Rs. 44,041 crore. Zomato, a food delivery service, had its IPO oversubscribed 35 times, giving it a $12 billion valuation. Since being listed, all four of these stocks have seen a severe fall. In comparison to the IPO issue price, Paytm shares have decreased by more than 65%, Zomato shares by about 55%, PB Fintech shares by 66%, and Nykaa shares by more than 65%.
It will be difficult to see any increase in the price of Mamaearth's shares.
Even in a bull market, expecting the 1600x PE multiple is unrealistic. Therefore, given the state of the market, this ridiculous valuation needs an equally insane justification. When I give it some thought, I begin to question why I shouldn't buy at Marico or Dabur, which trade at 50–60 PE and have a wider distribution and more recognizable brands.  When more than 25% of the funds gathered for an IPO come from early backers and famous people who support the platform rather than the firm itself.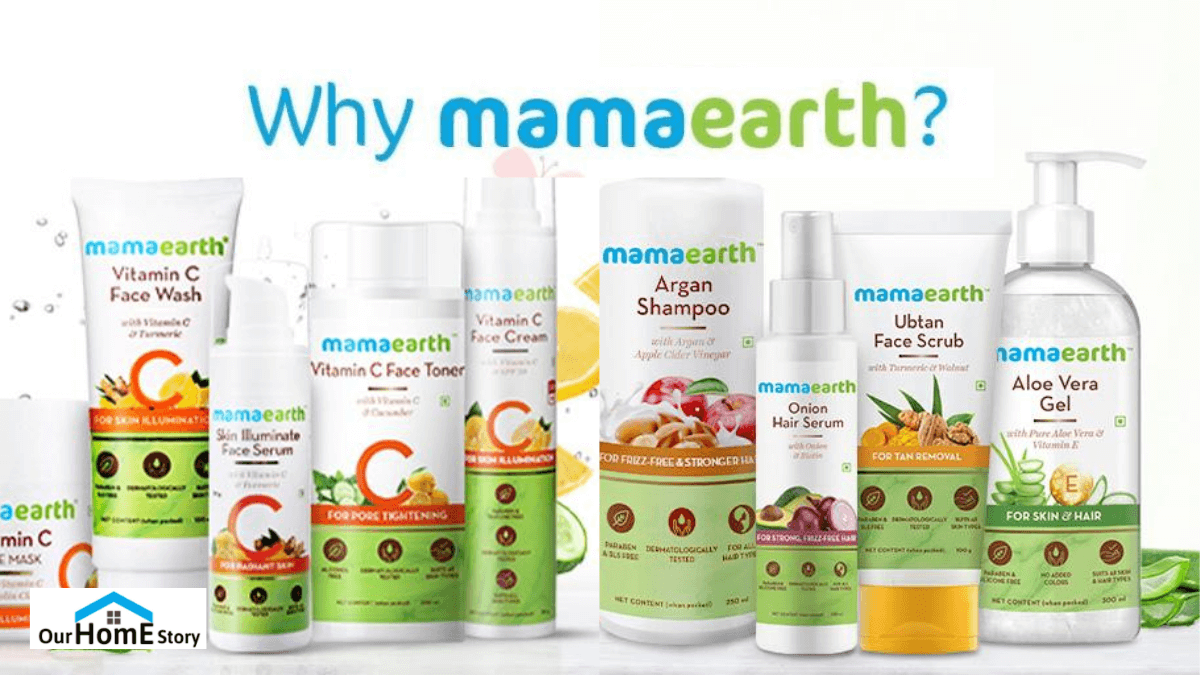 According to what we understand, over 80% of this IPO will go to OFS, which is bad news for investors in the public market. With so many uncertainties surrounding the super-premium valuation that would largely give exits to present owners, it will be difficult to witness any increase in the stock price.  Mamaearth has been successful in building a strong D2C brand by honing both its distribution and product strategies. But it's crucial to remember that major FMCG companies like Unilever and P&G took decades to get where they are now, meaning Mama Earth still has a long way to go.
edited and proofread by nikita sharma