Trends
Top 10 Most Promising and Scalable Startups in Chennai 2022
Top 10 Most Promising and Scalable Startups in Chennai 2022
Several new businesses have emerged as a result of Prime Minister Modi's push for the "Make in India" initiative, with diverse entrepreneurs launching different types of startups based on their areas of expertise. Many states and cities in India have created a slew of successful businesses, propelling them to the status of India's startup powerhouse. 
Chennai, the capital of Tamil Nadu, is one such promising city of India that has seen considerable growth in the startup culture in the last few years. Even though it currently lags behind the other leaders in India's startup ecosystem, this city has created several fantastic startups that are in high demand on the global market. These businesses have thrived because of the city's favourable atmosphere and ecosystem.
The government of Tamil Nadu continues to push for the development of a startup ecosystem in the state. Tamil Nadu's Startup & Innovation policy 2018-2023 aims to create at least 5000 technology companies. Additionally, it intends to partner with educational institutions to encourage the entrepreneurial spirit, and reduce existing rules and regulations for entrepreneurs.
For long years, Chennai has been identified as an automotive and industrial city, and in recent years, it has emerged as a hotbed for SaaS (Software-as-a-Service) businesses, with success stories like Freshworks, Chargebee, and others. Apart from SaaS, Chennai is home to a variety of prominent deep tech, FinTech, EdTech, and consumer tech businesses. As a result, there is no need to justify the dramatic increase in the number of businesses in Chennai, which has risen to become India's fourth most active startup ecosystem.
This is a list of the Most Promising and Scalable Startups in Chennai.
1. CredAvenue
Legal Name- CredAvenue Pvt. Ltd.
Sector- Financial Technology
Products & Services- Financial Services
Founders- Vineet Sukumar and Gaurav Kumar
Date Of Starting- 2017
Geographical Range- Global
Number of Investors- 4
Key Investors- Sequoia Capital, Lightrock, TVS Capital Funds and Lightspeed Venture Partners
Funding Rounds- 2
Total Funding Amount- $ 226.7 Million
Valuation- $ 410 Million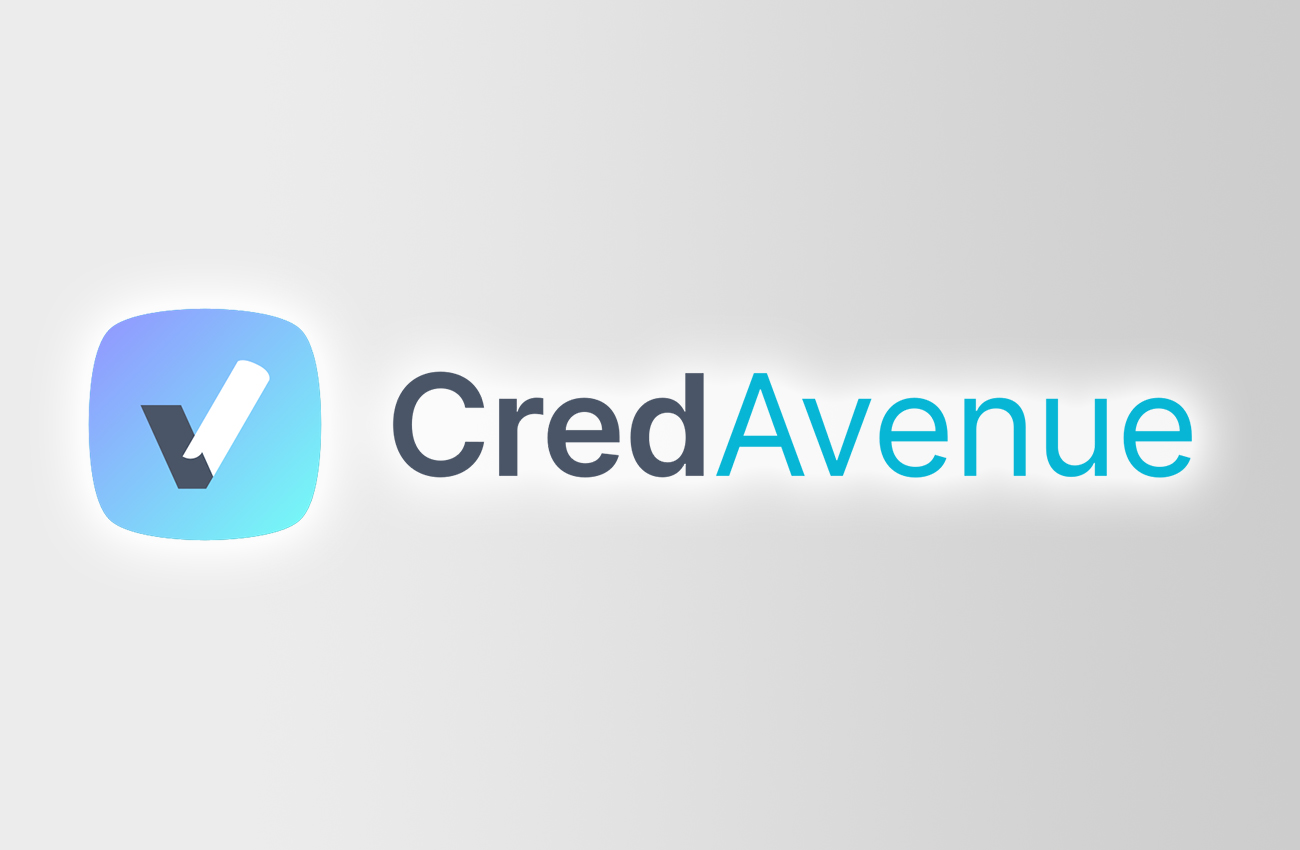 The Chennai-based startup Cred Avenue is a loan platform for businesses, lenders, and investors, that offers the widest range of lending products. Cred Avenue's platforms are designed to be fully integrated and interoperable, allowing consumers to smoothly transfer from one product to the next. Cred Avenue provides a digital platform for all debt solutions discovery, execution, fulfilment, and trading. It is a fully integrated 5-in-1 debt platform that allows consumers to lend, invest, and exchange bonds all in one place. 
The startup, backed by notable investors including Sequoia Capital and LightSpeed, is a unique loan platform in the world, aiming to revolutionize the market. It is on a quest to expand and power the $120 trillion global business debt market, which would release a GDP multiplier thereby creating substantial economic value. It is pioneering the Startup 2.0 concept. The Cred Avenue marketplace is empowering all types of businesses in India including small, medium and large scale companies, which is the first target market and growing a restorative loan book for the larger banking ecosystem on the other. 
For banks and credit institutions, it provides a cloud-based lending system. It provides a transaction engine, a credit module for debt research, a portfolio management dashboard with insights on investees and transactions, industry-specific resources, and platform-specific rules. To make credit decisions easier, the credit underwriting engine employs data analytics. CredSCF is a financing platform, while CredLoans is a debt marketplace.
The startup is a fully integrated, unified digital platform that assists investors in discovering, trading, executing, and fulfilling debt solutions. CredAvenue is far beyond the concept stage, and is already profitable, having processed transactions worth more than USD 9 billion through the platform. CredAvenue has handled over Rs.65000 crores in debt transactions, Rs.4000 crores in bond transactions, and has over 12000 daily transactions. CredAvenue recently raised $90 million in a fundraising round headed by Sequoia Capital India, with co-leads Lightspeed, TVS Capital Funds, and Lightrock India.
2. Chargebee
Legal Name- Chargebee Inc.
Sector- SaaS, E-commerce
Products & Services- Subscription management, Billing and Invoicing Services
Founders- Saravanan KP, Krish Subramaniam, Thiyagarajan T, Rajaraman Santhaman
Date Of Starting- 2011
Geographical Range- Global
Number of Investors- 7
Key Investors- Sequoia Capital, Accel, Sapphire Ventures and Insight Partners
Funding Rounds- 9
Total Funding Amount- $ 470 Million
Valuation- $ 3.5 Billion
Chargebee is an IT and business management Software as a Service (SaaS) startup that specialises in recurring billing, invoicing, and subscription management. Born in Chennai, India, Chargebee has expanded its offices in Walnut, California. For subscription-based SaaS and eCommerce businesses, Chargebee provides a subscription and recurring payment system. It was created to provide customers with a seamless and flexible recurring billing experience at the same time managing their subscriptions.
With the global expansion of subscription businesses, each recurring revenue organisation demands additional alternatives and flexibility to manage a variety of invoicing scenarios. For businesses, subscription billing and revenue management tools are provided by the startup. It includes tax management, quoting & invoicing enterprise billing, and other solutions for automated recurring invoices. It offers subscription management, trial management, product catalogues, revenue operations, SaaS analytics, revenue recognition, quote-to-cash, and other services to its consumers.
Chargebee has been a trusted billing partner for SaaS, Subscription eCommerce, and Membership Services of all sizes around the world since mid-2012. Chargebee's highly qualified team provides expert assistance to small businesses, allowing them to quickly implement best practices and comply with regulatory standards. Chargebee's unique features include the option to use custom fields, mobile-friendly check-out pages,  custom domain support, and a highly stable REST API for better flexibility.
Accel Partners and Tiger Global Management are the major investors in the startup. The company with its headquarters in Chennai, India was launched in 2011. Its SaaS platform helps subscription businesses in a variety of verticals including eCommerce, e-learning, IoT, Publications, and so on to manage and grow their revenue by automating subscription billing, invoicing payments, and revenue recognition, along with providing key metrics, reports, and insights into their operations. The startup already has customers in 60 countries, including Okta, Calendly, Freshworks, and Study.com.
3. Credit Mantri
Legal Name- Credit Mantri Finserv Pvt. Ltd.
Sector- Financial Technology
Products & Services- Financial and Credit Services
Founders- Sudarshan Rajasundaram, Ranjit Punja and Gawri Mukherjee
Date Of Starting- 2012
Geographical Range- India
Number of Investors- 9
Key Investors- Accion, IDG Capital
Funding Rounds- 7
Total Funding Amount- $ 14.2 Million
Valuation- $ 21.2 Million
Chennai-based startup Credit Mantri is a digital credit services management platform that focuses on India. Credit Mantri is an online financial services company that is changing the credit distribution methodology in India by utilising technology and the digital medium. It is a credit marketplace that provides a variety of credit-related services to both borrowers and lenders to make the credit process easier, more transparent, and efficient for all parties involved. Its goal is to assist customers in repairing their credit and making better borrowing selections. 
Credit Mantri is a consumer service that helps consumers understand their credit health and develop their credit profiles. The user's credit profile is built using information from institutional sources such as the user's credit history and bureau score. This is further strengthened by the addition of data from other sources. Customers can get real-time credit scores from the startup, as well as a free credit health analysis report and assistance in finding loan options that fit their credit profile. Consumers are directed to the optimum solution for their credit profile based on whether it's the discovery of loans or credit cards, or credit improvement services.
The startup uses proprietary technologies to assess credit history and assist users in determining their credit eligibility. Users may view their credit scores, learn how to improve their credit health, fix previous issues, lower current borrowing costs, and locate loan options that are best suited to their credit profile. Borrowers can also use its marketplace to apply for loans from more than 30 lenders. Credit Mantri provides a variety of lender-specific services, including credit product listings on a marketplace and services for verification. Lenders can also use alternative data to make rapid credit choices, allowing them to sell products to new credit customers.  
The company was processing 1000 loan requests per month in March 2017 and a new credit scoring tool has also been launched by the corporation. CreditMantri has information on all loan products offered by banks and NBFCs, making it simple for customers to compare them. The startup works with more than 55 different lenders. It claims to have 15 million customers and has raised $14.2 million in total funding since its launch.
4. M2P Fintech
Legal Name- M2P Solutions
Sector- Financial Technology and Mobile Payments
Products & Services- Financial Services
Founders- Prabhu Rangarajan, Madhusudanan R. and Muthukumar Ayya
Date Of Starting- 2014
Geographical Range- Asia and Europe
Number of Investors- 18 
Key Investors- Tiger Global Management, Insight Partners, MUFG and Angel List
Funding Rounds- 5
Total Funding Amount- $ 107 Million
Valuation- $ 606 Million
The Chennai-based startup M2P Fintech was launched in 2014 to assist any company in becoming a Fintech. It provides services such as neo-bank design and implementation, deposit products, a lending system with loan and credit cards servicing various lenders, local and cross-border payment systems with real-time controls, and more. It also offers APIs for banking and payment systems that are open to the public.
At the convergence of Mobility, Commerce, and Payments, M2P Fintech was created out of the necessity to build a highly scalable, secure, yet adaptable technology stack. The startup is a trusted partner for more than 500 banks, fintech, and enterprises all over the world. Their goal is to assist every firm in becoming a fintech.
Yap is an API platform developed by M2P Fintech that allows businesses to establish bespoke fintech products using plug-and-play solutions. M2P Fintech stack provides a wide range of products in payments, lending, and banking, as well as backend integrations and digital infrastructure, allowing businesses to focus on their core competencies and client journeys.
In Asia, M2P Fintech is the API Platform for Banking and Payments. The startups' services are used by more than 200 Fintechs in Asia to power their own branded products. The M2P API is used by the category leaders in ride-hailing, food delivery, and mobile wallet. M2P Fintech, which has a footprint in APAC, MENA, Southeast Asia, and Europe, raised $35 million in a Series C round headed by Tiger Global Management and existing investors in October 2021.
5. Fabheads
Legal Name- Fabheads Automation Pvt. Ltd.
Sector- Industrial Automation, Deep Technology
Products & Services- Manufacturing Services
Founders- Subramaniam Ramupillai, Abhijeet Rathore and Dhinesh Knagaraj
Date Of Starting- 2015
Geographical Range- India, North America and Europe
Number of Investors- 7
Key Investors- Inflection Point Ventures, Keiretsu Forum and IITM Incubation Cell
Funding Rounds- 3
Total Funding Amount- $ 1.44 Million
Valuation- $ 7.59 Million
The Chennai-based startup Fabheads specialises in the production of composite parts and devotes a significant portion of its efforts to create better, more dependable, more automated fabrication processes for the composites industry. Ex-ISRO engineers founded Fabheads, a manufacturing automation firm. The startup provides additive manufacturing technology and offers end-to-end product development services in the Carbon Fiber industry. Industrial 3D printers for composite fibre additive manufacturing are made by this company. 
The startup has created Asia's first and only carbon fibre 3D printers from scratch. Carbon fibre manufacturing costs and time are reduced using these printers, and designs that were before impossible are now possible. These printers are aimed at providing the Indian carbon fibre industry with more cost-effective and precise manufacturing. Fabheads is also a leader in the production of carbon fibre drone airframes, as well as other high-performance industries such as defence and aerospace parts. It has created various multi-rotor and fixed-wing drones for defence and civil purposes in a remarkably short period. 
It creates a CNC machine that uses a combination of 3D printing and automated fibre placement technologies. Supports curvilinear and sandwich architectures and claims to be compatible with carbon, kevlar, and glass fibres. It creates automated systems for producing high-end carbon fibre products. FibrBots, a series of in-house 3D printers, was created to enable carbon fibre printing. Apart from that, Fabheads offers design/ prototype/ production/ end-to-end development partner services. Fabheads is also developing new defensive production technologies in collaboration with several government entities.
Since its inception, Fabheads has gone on to become Asia's first company with in-house developed fibre 3Dprinting capabilities and has won several awards for its innovative work in the composites fabrication sector, and continues to set newer and bigger goals in the composite manufacturing sector, eventually leading to complete automation. Fabheads Automation based in Chennai won the National Startup Award 2020 in the category Industry 4.0 for their 3D Printing innovation. The company has built a 3D printer that can employ carbon fibre as raw material, according to the Award citation. The company is one of the few in the world with this technology.
6. WayCool
Legal Name- Way Cool Foods and Products Pvt. Ltd.
Sector- Agriculture Technology, Food Processing and Farming
Products & Services- Agri-commerce services
Founders- Sanjay Dasari, Karthik Jayaraman
Date Of Starting- 2015
Geographical Range- India
Number of Investors- 22
Key Investors- FMO, RBL Bank, Innoven Capital and International Finance Capital
Funding Rounds- 19
Total Funding Amount- $ 152 Million
Valuation- $ 462 Million
The Chennai-based startup WayCool is a farm product e-distributor. Waycool was launched in 2015 as SunnyBee, a B2C fruit and vegetable delivery service that ultimately transitioned to a B2B model. To provide hotels, restaurants, merchants, wholesalers, and retail outlets, the company buys fruits, dairy, and vegetables directly from farmers, aggregators, and cooperatives. It also has an online ordering system that allows existing customers to order food and agricultural products. Mobile applications for Android and iOS are available from the corporation.
Fresh produce, dairy products, and basics are processed, distributed, and procured by WayCool, an agri-tech startup. From quality control and food safety technology to help farmers raise their revenue, WayCool is at the cutting edge of technology in India. It improves logistics and distribution services by leveraging technology and innovation. Waycool supplies local shops and modern retail outlets with farm-fresh fruits, vegetables, and other produce. They have a retail presence in Chennai, where they operate retail locations, mobile stores on trucks, and e-commerce under the SunnyBee brand.
Waycool buys fruits and vegetables from small farmers and aggregators and distributes them to hotels, grocery chains, and local small businesses. Waycool employs technology to improve the end-to-end supply chain and reduce waste. It also develops and brands several high-quality private label items through collaborations with related firms. The startup uses a combination of physical and information technology to create direct connections between farmers and consumers. Their goal is to become the world's largest food development and distribution firm while improving the lives of Indian farmers. 
In India, WayCool Foods is the largest and fastest-growing agri-commerce startup. The company, which focuses on food development and distribution, uses technology to grow and manage a complicated supply chain from seed to sale. The startup works with over 85000 farmers through their farmer engagement initiative, Outgrow. It serves over 100,000 clients in the general trade, and food services space with a complete stack, broadline product selection spanning several channels and categories such as fresh produce, staples, and dairy. Madhuram, L'exotique, KitchenJi and Freshey's are just a handful of WayCool's consumer brands.
7. Fego
Legal Name- Leap247 Finnovations Pvt. Ltd.
Sector- Financial Technology, Embedded Software
Products & Services- Software, Banking & Financial Services
Founders- Kumar Srivatsan, Vishal Prasad and Kumar Srikanthan
Date Of Starting- 2020
Geographical Range- India
Number of Investors- 12
Key Investors- First Cheque, 3one4 Capital, Eximius Ventures and Speciale Invest
Funding Rounds- 3
Total Funding Amount- $ 1.92 Million
Valuation- $ 6. 98 Million
The startup Fego, situated in Chennai, was founded in 2020 to provide individuals with relevant financial insights when they engage with consumer internet companies. Developers and businesses may utilise the AI-powered fintech platform's plug-and-play stack to capture financial experiences and personalise user engagement. Fego is an Open Finance startup that allows businesses to connect with their customers' financial accounts, construct use-case-specific solutions, enrich customer experiences, and personalise user involvement using its APIs.
'Enabling fintech for India' is Fego's credo, and it's changing the way businesses connect with their customers. It streams and enriches real-time financial data from consumers, reducing compliance and engineering costs for enterprises. Fego is harnessing the potential of India's integrated financial ecosystem for a variety of businesses, from neobanks and fintech to consumer internet apps. Fego also allows B2C companies (from the Consumer Internet, Financial Services, and Fintech sectors) to subscribe to the product stack to gain access to and analyse their customers' financial data.
When individuals transact with B2C fintech and consumer internet enterprises, Fego is an open finance platform that enables embeddable experiences powered by financial analytics. It provides a plug-and-play platform that enables developers and businesses to insert financial experiences to personalise the digital journey of end-users. The Fego product stack is made up of three parts; Experience Layer Embeddable- Financial Experiences, Connectivity- Gaining agreement to access end-users financial data, and Insights- Actionable behavioural intelligence collected from transaction data for prospective consequences.
Consumer internet companies can utilise Fego's three-part API to study a user's financial behaviour in addition to transactional tools like digital wallets and UPI connectivity. An account aggregator kit, a white-label personal finance management kit, and a client engagement dashboard are among the tools available. For example, a corporation can simply engage with an individual and offer investments, loans, or other related items by watching his cash flows, liquidity, and solvency patterns. Other use cases include determining creditworthiness, verifying income, gaining access to wealth insights, and fraud detection.
Internet enterprises may offer a variety of services, including round-up and goal-based savings, a full financial calendar, cash flow and subscription management, and financial health checks, thanks to the startups' fintech solutions. This will enable businesses to establish themselves as a one-stop-shop for consumers' financial needs. Fego is available for early access and runs on subscription and transaction-based revenue models, assisting B2B clients in developing customised financial interaction and delivering financial goods and services.
8. Tendercuts
Legal Name- Tendercuts
Sector- E-commerce, Omnichannel, Meat Retailer
Products & Services- Meat and Seafood Delivery Services
Founders- Sugirda Dinakar, Varun Prasad Chandran and Nishant Chandran
Date Of Starting- 2016
Geographical Range- India
Number of Investors- 22
Key Investors- IndigoEdge, NAB Ventures, Paragon Partners and Stride Ventures
Funding Rounds- 6
Total Funding Amount- $ 19.5 Million
Valuation- $ 305 Million
TenderCuts is an online meat-selling app that operates in India. Founded in 2015, the startup is based in Chennai, Tamil Nadu, and delivers seafood and meat to cities across India. TenderCut's objective to bring back the true flavour of the meat to consumers, while also offering them an unrestricted selection of cuts and flavours to enjoy in the comfort of their own homes, is driven by fresh, high-quality meat that meets or exceeds WHO criteria.
The startup has a website where you can buy fresh meat, fish, and eggs online. Sausages, kebabs, shawarmas, pickles, and other ready-to-cook and ready-to-eat products are available from the company. According to TenderCuts' omnichannel distribution strategy, the company's 50 omnichannel shops serve clients in Chennai, Hyderabad, and Bangalore. Tendercuts is one of India's most popular online meat delivery businesses.
The Chennai-based startup has an online and mobile platform that allows you to place an order. Freshly cut meat and seafood goods are available, including chicken, mutton, marinades, lamb, prawns, and more. Farm-fresh, chemical and preservative-free halal cut items are claimed to be available. It guarantees to be able to deliver in 90 minutes. The startup sells antibiotic-free, sanitary and fresh meat and seafood that may be picked up in-store or ordered online. Fresh chicken, mutton, seafood, eggs, pickles, dry fish, and a variety of ready-to-cook items are all available.
TenderCuts raised $15 million in a funding round headed by Paragon Partners in February 2021, with participation from NABVENTURES, a NABARD-backed agrifood tech VC firm. Tendercuts inaugurated its 50th location in Bengaluru in October 2021 and offers multiple omnichannel sales. It has a mobile app and a website where customers may place orders. The app is available for download on both Android and iOS devices.
9. SkillAngels
Legal Name- EDSIX BRAIN LAB Pvt. Ltd.
Sector- Education Technology, E-learning
Products & Services- Online Education and Learning Games
Founders- Saravanan Sundaramoorthy and Kalpana Murthy
Date Of Starting- 2013
Geographical Range- India
Number of Investors- 8
Key Investors- Village Capital, IITM Incubation Cell and VilCap Investments
Funding Rounds- 7
Total Funding Amount- $ 1.35 Million
Valuation- $ 5 Million
SkillAngels is an ed-tech startup situated in Chennai. Its website contains a variety of games aimed at assisting children in their cognitive development. The startup is a developer and publisher of educational and enjoyable games for children and individuals focused on interactive cognitive skills and curriculum. The game engine may be customised to deliver customer-specific games for ages 4 to 14. A product package with over 100 multilingual games is available on its multiple platforms. 
Skillangels is attempting to break the educational rut and reimagine the learning process for children by focusing on the development of cognitive skills (memory, visual processing, focus & attention, problem-solving & languages), life skills, and social skills. These abilities are best developed throughout a person's formative years (ages four to fourteen). SkillAngels is a gamified learning platform that promotes the aforementioned 5 areas of brain skill development. It aspires to transform classroom pupils into tomorrow's workforce. 
The organisation is collaborating with a group of education visionaries, development experts, and clinical psychologists who have banded together to go above and beyond, to change the average educational experience, and to nurture tomorrow's champions. The startup uses its patent-pending, gamified 'Brain skill to curriculum mapping' engine to enhance curriculum learning in K-8 classrooms. It is harnessing the power of games and the skills that can be learned via them to create a safe learning environment. SkillAngels has created over 500 games, each of which was created after extensive research and consultation from clinical psychologists, behavioural and developmental paediatricians.
The global market for game-based learning was $2.3 billion in 2013, and it is predicted to rise to almost $10 billion by 2022, with children, adults, and senior citizens all participating. This market is still in its infancy in India, and SkillAngles is attempting to disrupt the foundational cognitive learning space. The startup was incubated by RTBI at IIT Madras, and it is the winner of the Tech4Impact Accelerator Program in 2013. They plan to increase their sales and marketing team, as well as to make their platform multilingual and multiplatform, and to expand globally.
10. GUVI
Legal Name- GUVI
Sector- EdTech, E-learning
Products & Services- Coding and Computer Programming Courses
Founders- SP Bala Murugan, Arun Prakash and Sridevi Arunprakash
Date Of Starting- 2014
Geographical Range- India
Number of Investors- 4
Key Investors- JioGenNext, Tencent, and Bharat Inclusion Initiative
Funding Rounds- 7
Total Funding Amount- $ 989 K
Valuation- $ 3.31 Million
GUVI (short for Grab Your Vernacular Imprint) is a Chennai-based online platform for learning computer programming. It provides free and paid coding courses in Hindi, Telugu, Kannada, Bengali, Tamil, and English to students and working professionals in India. The goal of GUVI is to make technical education accessible to everyone in their original language. GUVI is a hyperlocal mentorship network that offers technical training to help IT organisations bridge the skills gap.
In 2011, GUVI began as a YouTube channel, providing video tutorials, courses, and practise materials on the channel. The videos were made available in Tamil, Telugu, and Marathi to reach people who did not speak English. In 2014, GUVI was founded as a business. The startup was fostered at IIT Madras' Rural Technology and Business Incubator (RTBI) with initial funding of one million rupees. The company raised $500,000 in early capital and launched in November 2014.
Data structures, C, C++, Java, Python, ROR, machine learning, R programming, IOS, and Android are just a few of the courses available on the platform. The courses include video lectures that emphasise context-based learning, short notes, a coding playground, assignments, and assessments. These online classes are in numerous languages, but the text content is in English, and the platform gives viewers the option of choosing their preferred language.
In April 2019, the startup obtained a $10 million institutional round of investment from Gray Matters Capital's ed LABS in the United States. In April 2020, it received $60 million in pre-series A funding from Education Catalyst Firm, a CBA Capital-managed education-focused venture capital fund. In June 2020, GUVI held an All India Robotic Process Automation Skillathon in collaboration with UiPath to allow students to learn about robotic process automation. Over 400 colleges from throughout India participated in the event, which drew over 60,000 people. In March 2020, GUVI provided free online coding courses (during the COVID-19 pandemic lockdown in India).
Conclusion
India is a hotbed for cultural, grassroots, and low-cost innovation. When you factor in a population of over one billion people, it becomes an intriguing location for businesses to develop scalable and efficient business models.
There has been a steep increase in the startup culture in Tamil Nadu's capital, Chennai, in the last few years. The state government of Tamil Nadu continues to promote the creation of a startup ecosystem within the state. Consequently, the number of businesses in Chennai has increased, making it the fourth most active startup hub in India.