Trends
Top 10 Best Finance Companies In India
Top 10 Best Finance Companies In India
In terms of nominal Gross Domestic Product (GDP), India is the 6th largest economy on earth, according to data published by the International Monetary Fund (IMF). Its GDP is estimated to be worth US$ 3.04 trillion and has an annual growth rate of 9.5%. Indian companies doing business overseas and in India complement each other in this regard. 
India is a country where every company strives to improve the products or services they provide and customer satisfaction levels. A company's ranking is determined by a variety of factors, including the company's revenue, assets, profits, market value, sales, and share price.
Providing credit to buy goods on credit is the speciality of the finance company. Various ventures or projects require loans or credits from finance companies. It is essential for the development of the country that the finance sector grows.
Following the collapse of the global economy in response to COVID-19, finance companies may turn out to be a crucial resource for those who need assistance urgently or those who need to regain momentum quickly. Many startups and small businesses will be looking for assistance.
An organization that offers financial services might be either a bank or a non-banking financial company (NBFC). Examples of the services offered might be mutual funds, housing financing, insurance, debt collection, credit reporting, credit transactions, portfolio management, investment advisory, stockbroking, personal or mortgage loans, etc.
Non-banking financial company NBFC is an entity that offers banking-like financial services without holding a banking license or is subject to banking regulations, as opposed to a bank. NBFCs conduct business in India in the areas of lending, hire-purchase, leasing, insurance, government-issued securities, chits, bonds, acquisition of shares, debentures, and similar securities. 
This could be in the form of direct or indirect support, such as the acquisition or building of plots or the renovation of an existing home.
Customers can get a home loan from housing finance providers. As you are aware, the price of real estate is soaring, making it difficult to buy a home without taking out a mortgage. If you want to buy a property, you have several possibilities. You can get a home bank loan or a housing financing company.
Banks and non-banking financial companies both offer home loans (NBFCs). NBFCs include Housing Finance Companies (HFCs). By evaluating the duration, rate of interest, and operational cost offered by each, you can decide whether to go with a bank or an HFC. This could be in the form of direct or indirect support, such as the acquisition or building of plots or the renovation of an existing home.
Customers can get a home loan from housing finance providers. As you are aware, the price of real estate is soaring, making it difficult to buy a home without taking out a mortgage. If you want to buy a property, you have several possibilities. You can get a home bank loan or a housing financing company.
Banks and non-banking financial companies both offer home loans (NBFCs). NBFCs include Housing Finance Companies (HFCs). By evaluating the duration, rate of interest, and operational cost offered by each, you can decide whether to go with a bank or an HFC. Let's take a closer look at a few of the country's best housing finance providers.
Capital One Financial Services is a financial services company. Home loan lenders are divided into four groups. 
Bank of the Public Sector 

Banks in the Private Sector 

NBFC 

Affordable Housing Loans are available from banks and non-bank financial institutions.
The first is the Public Sector Bank.
In 2020, SBI, PNB, UNION BANK, INDIAN BANK, and other banks will be the best for home loans.
Bank of the Private Sector In 2020, HDFC, AXIS, ICICI, and IDBI will be the best banks.

Non-banking financial institution (NBFI) home loan providers include LIC Housing Finance, PNB Housing Finance, Can Fin Housing Finance, GIC Housing Finance, L&T Housing Finance, and Birla Housing Finance among others.

For a Low-Income Housing Loan, AADHAR Housing Finance, Adani Housing Finance, SUBHAM Housing Finance, and others are examples of housing finance companies.
What are non-bank financial companies (NBFCs)?
Non-banking financial companies are referred to as NBFCs. Insurance businesses, large stock brokerage firms, and organizations that fund all types of loans, including those for automobiles, homes, machinery, and even mobile phones, are among them. NBFCs can be defined as organizations that offer a range of banking services without providing basic banking services.
Customers can also make deposits with NBFCs; however, unlike banks, this is in the form of healthcare premiums and publicly traded or privately held shares.
Savings accounts and other deposit programs are not permitted by NBFCs. A primary cooperative organization, for instance, will accept your deposit and issue you shares. As a dividend on your shares, they will pay part of the profits instead of paying interest to your accounts.
Indian citizens have a wide range of needs, which has given rise to more than 250 NBFC (Non-Banking Financial Companies). An NBFC is a financial institution that operates in nine different categories and is the only country in the world to do so.
What are Financial companies?
Finance companies are the ones that lend money to individuals or businesses. They specialize in providing credit for the purchase of products on credit. They provide loans or offer money to individuals for various enterprises or ventures. A bank provides personal loans to organizations and corporations.
Any country's financial system has a significant impact on its economy, with financial companies having a key part in ensuring strong economic growth. When assessing a company's financial system, there must be a direct link among authentication mechanisms and regular organizations.
The main distinction between a finance business and a bank would be that the bank takes deposits from publishers but not from the general public. A financial firm, like a bank, serves as a lending institution by extending credit, and it may or may not obtain financing from banks or other sources such as the money market.
This type of business may specialize in working with finance and a variety of instalment plan sales. It provides credit for a variety of purposes, including commercial use, consumer purchases, and the financing of houses and production projects, among others.
Finance companies are quite important in the country. The Indian finance sector is made up of a variety of entities that contribute to India's economic progress by providing financial aid to various initiatives. Several finance firms operate in India, providing excellent financial services tailored to the demands of customers.
India's financial market has changed dramatically since liberalization. It is now a vital cog in India's economic progress. Companies doing business with money are typically banks or companies that aid in the provision of money and services related to individuals and enterprises.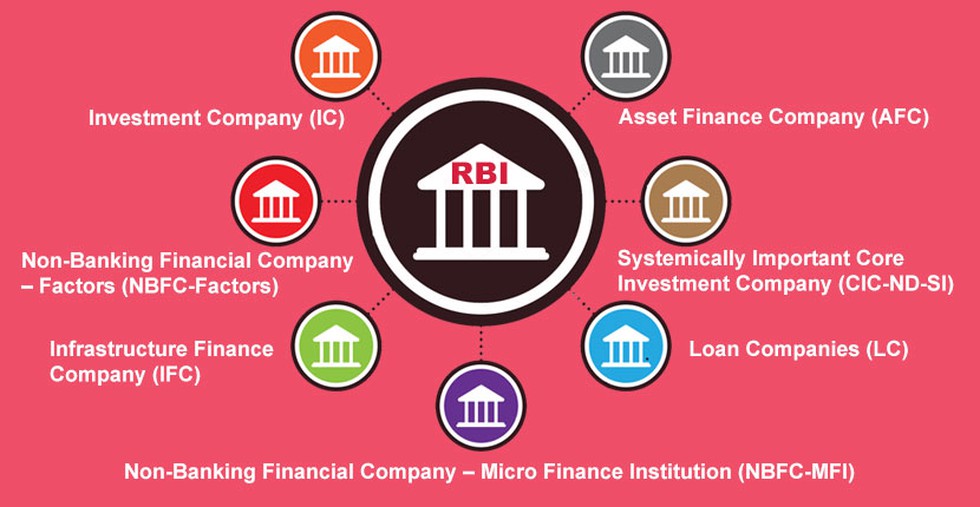 What is the definition of market capitalization?
The company's market capitalization is calculated using the current valuation and the overall number of share capital. Market capitalization = (current market price of 1 share)* is how it's determined (total number of outstanding shares)
It aids in the classification of corporations into several sorts, such as large-cap, mid-cap, and small-cap. Large-cap stocks have a market capitalization of Rs 28,500 crore or more. Mid-cap companies have a market capitalization of Rs 8,500 crore to Rs 28,500 crore, while small-cap stocks have a market capitalization of less than Rs 8,500 crore.
1. Bajaj Finance Ltd
Bajaj Finance Limited (BFL), better known as Bajaj Finance, is India's most diverse and profitable non-banking financial company, offering a wide range of consumer, wealth management, and SME and commercial financing products. It is among the most important companies in the burgeoning consumer finance sector.
Bajaj Financing, one of India's top 10 finance businesses, is credited with being a pioneer in introducing interest-free easy monthly installment (EMI) choices in more than fifty sectors ranging from consumer durables to groceries to leisure products and more. Pune, Maharashtra, is the headquarters of BFL. As well as offering third-party insurance products for Future Generali Life Insurance Company Limited, Bajaj Allianz Life Insurance Company Limited, and HDFC Life Insurance Company Limited, BFL is also a registered corporate agent for the three companies. 
Bajaj Finance Ltd., Bajaj Allianz General Insurance Company Ltd., Bajaj Allianz Life Insurance, and Bajaj Finance Ltd. are all subsidiaries of Bajaj Finance.
BFL's Wealth Management division offers consumers comprehensive and efficient long-term financial planning, including strategy and tools to help them make informed decisions about their assets and savings.
Bajaj Finance Ltd is a significant NBFC and one of India's top ten finance businesses. Pune is the company's headquarters. The business of the company is lending and related activities. Consumer loans, small and medium-sized companies (SME) financing, corporate loans, rural financing, fixed deposits, and value-added services are all areas where it focuses. It provides both retail financial assets. It works in the distribution of life insurance, insurance business, and mutual funds, among other things.
2. IDFC First Bank Ltd
IDFE First Bank, which was founded in 2015, is one of India's leading financial services organizations. IDFC Bank Limited, formerly known as IDFC Bank, is a Mumbai-based banking corporation.
The banking industry, finance, consumer banking, and unassigned are the bank's key segments. It has roughly 65 branches and over ten automated teller machines ( ATMs machines) and is spread across the country. To name a few services, it provides a savings account, recurring deposit, fixed deposit, home loans, debit card, payments, and online services.
3. Reliance Industries
Mukesh Ambani is the current chairman and CEO of Reliance Industries Limited (RIL), an Indian multinational corporation headquartered in Mumbai. Dhirubhai Ambani and Champaklal Damani co-founded Reliance Industries in the 1960s.
In addition to energy, petrochemicals, textiles, natural resources, and retail, Reliance owns telecommunications companies and retail facilities across India. Reliance has one of the highest profitability rates of any company in India. With a current price of Rs. 2,408.25, RIL's market capitalization is Rs. 15,27,635.61 Crores.
4. Aditya Birla Finance Limited
The company used to be called Birla Global Finance Limited before becoming Aditya Birla Finance. A leading name in Indian finance is Birla Global Finance Limited. Mumbai is the headquarters of the company, which was founded in 1991. It has operated successfully in the country for more than 20 years under the ownership of the Aditya Birla Group.
5. PNB Gilts Ltd (www.pnbgilts.com)
 A primary dealer license was granted by the Reserve Bank of India to PNB Gilts Ltd, one of the first companies in the Indian debt market. Punjab National Bank owns the entire company. This company specializes in the issuance and trading of fixed income instruments, such as commercial papers, corporate bonds, Treasury bills, and certificates of deposit. It also provides clients with assistance in managing their portfolio of government securities.
6. GIC Housing Finance Limited
As well as being one of the ten best finance companies in India, GIC Housing Finance Limited (GICHFL) was also founded as 'GIC Grih Vitta Limited.' Their primary function is to grant mortgage loans. General Insurance Corporation of India's subsidiary, GIC Housing Finance Ltd, is based in Mumbai, Maharashtra, and provides consumer loans.
As a result of its fair, ethical and customer-friendly lending policies, GICHFL believes its success and growth is a positive contribution to its shareholders' wealth and equity.  
The National Insurance Company Limited, the Oriental Insurance Company Limited, the New India Assurance Company Limited, and United India Insurance Company Limited are the former subsidiaries of the General Insurance Corporation of India. 
A strong marketing team and a strong network of 75 branches enable GICHFL to offer individual borrowers reliable financing deals through reliable tie-ups with builders.
To provide consumer insurance cover, GIC Housing Finance Ltd. partnered with Kotak Mahindra Old Mutual Life Insurance Ltd. This product is considered to be one of the foremost home loans. LIC Mutual Fund Trustee Company Pvt Ltd and LIC Mutual Fund Asset Management Company Ltd purchased the company's investments before the end of 2010.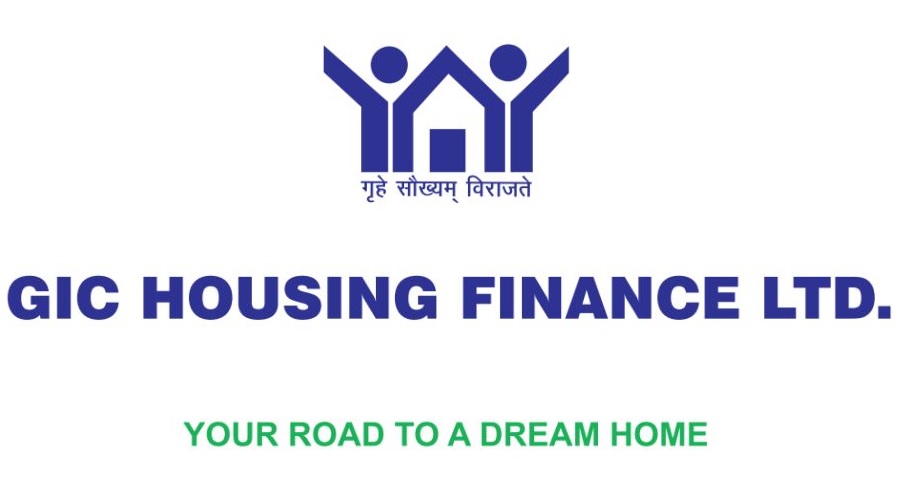 7. Housing Development Finance Corporation Ltd.
One of India's leading providers of housing finance is Housing Development Finance Corporation (HDFC). A subsidiary of HDFC Ltd, HDFC Finance is one of the country's leading housing finance companies. Founded in 1977, the company pioneered housing financing.
In addition to professional and self-employed borrowers, HDFC provides Home Loans for business owners and NRIs. Additionally, HDFC offers pre-approved home loans, a special agricultural lender loan, a rural housing finance program, and HDFC extension loans.
Different loan products are available to HDFC Housing Finance clients, including rural housing loans, home improvement loans, plot loans, and home extension loans. HDFC Finance offers home loan interest rates beginning at 8.55%. 
Several towns and cities across India are served by its extensive distribution network of 588 branches, including 188 by HDFC Sales. 
Non-Resident Indians and People of Indian Origin are eligible for home loan products at three representative offices located in Dubai, London, and Singapore. With a total sales volume of $160 billion, HDFC Bank, HDFC Sales, and third-party direct selling companies constitute a large portion of its business.
So far, 7.9 million home loans worth Rs.5.4 trillion have been approved by the company. Africa, Asia, and Eastern Europe are all regions of operation for HDFC Finance.
Features such as these make HDFC's home loan services so popular:
Hassle-free Processing

Competitive Interest Rates

Flexible Loan Terms

Other Add on Facilities like Home Loan Balance Transfer and Prepayment Option
8. Cholamandalam Investment & Finance Co Ltd
In 1978, Cholamandalam Investment and Finance Company was established. It has 1029 branches around the country and is headquartered in Chennai. It is one of India's top ten financial services companies. Vehicle financing, home loans, business home mortgages, small and medium scale enterprises (SME) loans, investment advisory services, brokerage, and a variety of other banking systems are among the services provided by the company. Vehicle finance, business finance, home equity loans, and financial product distribution are the company's main areas of interest. Rural and Agri Loans are also available from the company. Cholamandalam Distribution Services Ltd, Cholamandalam Securities Ltd, and White Data Systems India Private Ltd are some of the company's subsidiaries.
9. Muthoot Finance Ltd
It is another renowned name on the list of India's top ten financial services companies, was founded in 1939. The organization, which is based in Kochi, offers loans secured by goal jewellry as collateral.
Muthoot Finance is divided into two business segments: finance and power production. It generally provides personal and company loans to those who don't have access to credit for a fair period to meet their brief financing needs.
Foreign inward money transfer services, Gold loans, insurance broking, personal loans, house loans, foreign exchange services, collection services, home loans, windmill power generation, quick money transfer services, domestic money transfer services, and other services are also available.
10. IDFC First Bank Ltd
The IDFC First Bank Ltd, declared one of India's 10 top finance organizations, is defined by integrity, honesty, and confidence. IDFC Bank, a fiduciary franchise bank, and IDFC Capital, the very first being a robust retail asset franchise in speciality markets, have merged to form this firm.
IDFC First Bank has a diversified asset portfolio and a one crore-strong retail client base, which includes both urban and rural customers.
It is also a key partner in government-led road transportation initiatives (FASTag).
IDFC First Bank has a clear goal of becoming the best bank in the country for ambitious citizens and businesses right here in India. The combination of IDFC Bank and Capital First has created an altogether new bank with much more favourable fundamental beliefs that leverage both institutions' capabilities and position them for potential upmarket development. The headquarters of IDFC First Bank Ltd. is in Mumbai, Maharashtra.
IDFCFB Product Portfolio includes:
Savings, loans, investments, payments, cards, insurance, and forex are just some of the services that personal banking offers.

 Business investment solutions, Cash management services, Accounts and deposits, Loans, and Foreign Exchange Services are some of the services provided to businesses.

Corporate, MNC, and Government wholesale banking services.

Providing investment solutions, insurance solutions, and business insurance solutions to help clients manage their wealth.
Frequently Asked Questions (FAQs)
1. In 2022, which Indian company will have the greatest market capitalization?
Reliance Industries Ltd, the largest Indian firm, has the largest enterprise value among Indian firms in 2022. TCS, HDFC Bank, Infosys, and other companies have a market capitalization of 1,619,455.90 crores.
2. What is India's number one company?
Reliance Industries, led by Mukesh Ambani, is India's most valuable corporation in terms of market capitalization. It is an Indian massive company with headquarters in Mumbai. It is a Leading Indian firm and a Fortune 500 company. Its goods and services, which include petrochemicals, mass media, energy, natural gas, telecommunications, retail, and textiles, touch practically every Indian daily.
In many of its businesses, it has gained worldwide leadership.
3. What is India's market capitalization?
After overcoming France, India is placed sixth in terms of market capitalization, behind China, the United States, Hong Kong, Japan, and the United Kingdom. According to a Bloomberg index, India's market capitalization reached $3.46 trillion in October 2021, up 37 per cent. Due to the pandemic and the IPO frenzy, many Indians established demat accounts and began trading to supplement their income while also attempting to increase their fortune.
4. Is a large market capitalization beneficial?
A large-cap corporation has a high market cap and is deemed mature. A high market capitalization might be regarded as advantageous for investors, as opposed to companies with a lower market capitalization, which are considered riskier and volatile. Companies with a large market capitalization are ideal for cautious and less assertive investors seeking moderate returns with minimal risk.
5. Does the market capitalization of a company affect its stock price?
Although market capitalization has no direct impact on stock price, it can reflect the company's considered credibility in the eyes of investors, which can have a long-term impact on the share price. Share capital is used to construct numerous ratios as part of fundamental analysis, and it has the potential to influence an investor's investment decision or not, as well as the company's stock price.
Article Proofread & Published by Gauri Malhotra.