Trends
Top 10 Most Reputed Startups in Bangalore 2022
Top 10 Most Reputed Startups in Bangalore 2022
Bangalore, widely known as the 'Silicon Valley of India,' is India's second-fastest-growing metropolitan city and the most popular location for launching new startups and businesses. Bangalore is transforming itself into a global dynamic startup hub, with 22 per cent of the country's job market share in the startup area. The government of Karnataka's Department of Information Technology, Biotechnology, and Science & Technology's New Age Incubators have considerably aided Bangalore's startup ecosystem. 
The city is currently one of the fastest-growing IT startup hotspots, according to a survey. In 2018, alone, 1200 tech startups were added to the list. The city now has between 7,200 and 7,700 registered startups. Bangalore is India's leading exporter of information technology. The city is rated third in the world in terms of the number of tech startups. The city is not just dominated by software companies, lots of non-tech firms are blooming there as well.
The city is home to not only some of the world's best organisations but also some fantastic startups. Bangalore, often referred to as Bengaluru has become the world's fastest-growing mature tech environment since 2016, according to new statistics from Dealroom with venture capital investment growing 5.4 times between 2016 and 2020. Approximately 10,000 startup companies are expected to have working spaces by 2023 in the city. 
Bangalore is a significant contributor to the rise of India's ranking among desirable locations for incubators and startup ecosystems around the world. According to a recent Nasscom report, 11,500 startups will be operational in India by 2023, with the capacity to employ 2.5 lakh people. Bangalore offers global talent and investment, so entrepreneurs must scale their businesses faster and introduce globally relevant concepts.
These are the Most Reputed Startups in Bangalore in 2022.
1. Unacademy
Legal Name- Sorting Hat Technologies Pvt. Ltd.
Sector- E-learning, Education Technology
Products & Services- Online/ Virtual Education
Founders- Hemesh Singh, Sachin Gupta, Gaurav Munjal, and Roman Saini
Date Of Starting- 2015
Geographical Range- India
Number of Investors- 42
Key Investors- General Atlantic, Sequoia Capital, Tiger Global Management and Elevation
Funding Rounds- 12
Total Funding Amount- $ 880 Million
Valuation- $ 3.26 Billion
Unacademy is a Bangalore-based online education technology startup. In addition to offering content for major competitive examinations, Unacademy offers free access to short lectures in video format on a variety of subjects. It allows students to prepare better for competitive exams while encouraging self-learning as well. Unacademy is on its way to changing the nation's learning strategy, with a growing network of over 1000+ top registered educators and 50+ million active learners through November 2021.
The first Unacademy channel appeared on YouTube in 2010 and the startup was officially launched in 2015. The startup offers multidisciplinary learning and test preparation solutions on a mobile and SaaS platform. It provides students with structured live classes and allows educators to develop video courses on its platform. It provides test preparation, academic subjects, language instruction, and other services. Exam preparation courses for IIT JEE, UPSC, NEET-UG, and other exams are available on the site. Its apps are accessible for both Android and iOS.
Unacademy is India's largest learning platform, bringing together skilled educators to serve millions of students in need of higher-quality education. The organisation employs over 12,000 educators and provides study materials for a variety of professional and educational admission tests. Unacademy lessons are available as free videos or as paid subscriptions. Students preparing for civil services, bank-related employment, and other competitive exams in India can use Unacademy's study materials.
WiFiStudy, a YouTube-based online exam preparation and study platform, created by Dinesh Godara in 2013 was purchased by Unacademy for $10 million in 2018. WiFiStudy concentrates on competitive public-sector tests including the Staff Selection Commission, banking, railroad, and state police. Unacademy acquired Kreatryx in early 2020 to expand its Graduate Aptitude Test in Engineering and Engineering Services Examination preparation services. Unacademy, Wifistudy, Chamomile Tea with Toppers, Unacademy Subscription, and Let's Crack it Brands are all part of the platform's group.
2. AssureShift
Legal Name- AssureShift
Founders- Debendra Prasad and Juby John
Date Of Starting- 2016
Geographical Range- 25+ cities in India
Official Website- https://www.assureshift.in
AssureShift is an online platform where you can find reliable packers and movers. With AssureShift, you can find the right relocation company to assist you with your home, office, commercial, and industrial relocation needs. One of the fastest-growing local and national reference portals, it has been designed for optimal user experience on every digital platform.

Founded in August 2016 with operations in Bangalore, it has grown into a mammoth to include 1000+ expert packers and movers across the country. In Bangalore alone, they served over 25000 clients and received over 20000 good evaluations, with a satisfaction rate of around 99.5 per cent.

It is an online reference portal that lists verified relocation services that are reliable and professional. Their service connects individuals with trustworthy companies that provide packing, moving, logistics, and storage at fair rates near their location. They have verified and listed all relocation companies to make it easier for you to choose the best and cheapest service providers from over 25 cities.

What are the benefits of choosing AssureShift?

AssureShift makes sure you get the best relocation experience at low costs, no matter what your requirement is. Their services have helped many of the best relocation companies in India locate people like you. These companies provide quality services with standard packing materials, logistics, and professionals. Another problem is finding customer feedback, ratings, and an overview of all companies in one location, negating most of the problems that people face when looking for a reliable moving company.

AssureShift has addressed these issues to make sure you get a trustworthy and suitable service provider, all from the comfort of your couch. You have relocation firms from all around India's main cities and these professional moving firms offer practically every relocation service imaginable, whether it is local, domestic or even international.

Future Prospects

Moving Forward, the company has a massive expansion plan in the works. It aims to be an end-to-end home solutions provider for every basic homecare need. The initial plan involves the launch of Interior Design services whether it is a corporate space or your personal home. This is slated to launch later this year. AssureShift plans to go beyond this and provide various homecare services like plumbing, carpentry, pest control and electrical works among others.
3. RazorPay
Legal Name- Razorpay Inc.
Sector- Financial Technology
Products & Services- Financial Services
Founders- Shashank Kumar and Harshil Mathur
Date Of Starting- 2014
Geographical Range- India
Number of Investors- 34
Key Investors- Sequoia Capital, Matrix Partners India, TCV and Salesforce
Funding Rounds- 10
Total Funding Amount- $ 742 Million
Valuation- $ 7.4 Billion
Razorpay is a fintech startup located in Bangalore, India that provides payment gateway services to merchants, e-commerce platforms, and distributors. It is an online payment system that facilitates end-to-end transactions by integrating with several websites and apps. The startups' payment processing platform allows businesses to accept, process, and distribute payments. Razorpay is changing the way people pay in India. It is the preferred choice for new-age enterprises because of its focus on fast onboarding, quick integrations, and high success rates.
Its services include Razorpay for payment gateways and link-based payment solutions, RazorpayX for expediting and automating banking activities, Razorpay Capital for working capital loans and corporate credit cards, and more. For enterprises, payment processing solutions are also available. UPI-based recurring payments, payment buttons for accepting payments on websites, third watch for AI-assisted fraud management, and more are among its features. Furthermore, using Razorpay's premium suite, businesses can not only make and accept payments but also process and disburse them.
The online payment gateway startup allows Indian businesses to accept payments via credit card, debit card, net banking, UPI. It accepts a wide range of modern payment methods, including popular wallets such as JioMoney, Airtel Money, FreeCharge, Mobikwik, PayUmoney, Ola Money, PayZapp and others, making it even easier for companies and customers to take advantage of the service. The payment platform was launched in 2014 and serves as a payment gateway for businesses to incorporate into their business processes or websites to take payments. 
Razorpay and Mastercard partnered in 2021 to provide MSMEs with digital payment support. Mastercard's digital banking products were coupled with Razorpay's payment capabilities in a strategic agreement between the two companies. The cooperation is intended to assist micro, small, and medium-sized enterprises in keeping their operations going and prepare them for a future beyond currency through digitization.
4. Licious
Legal Name- Delightful Gourmet Pvt. Ltd.
Sector- E-commerce, Food & Beverage, Delivery Service
Products & Services- Food Delivery Service
Founders- Vivek Gupta, Varun Sadana and Abhay Hanjuara
Date Of Starting- 2015
Geographical Range- India
Number of Investors- 31
Key Investors- Innoven Capital, Temasek, Bertelsmann Investments and Mayfair
Funding Rounds- 9
Total Funding Amount- $ 488.3 Million
Valuation- $ 950 Million
The Bangalore-based startup Licious is a ground-breaking innovation in the Indian food sector, designed to address the persistent problem of sourcing safe, delightful, and reliable fresh meat in India. This startup creates a world-class business in India, that will undoubtedly improve the way meat is procured, sold, bought, and consumed. Licious is the first D2C unicorn in India.
Meat and seafood supplies are available through an online portal of the startup. Hand-cut, vacuum-sealed, fresh, marinated, or cold-cut meat is delivered by the company. In several cities, there is a central processing plant and several storage facilities. It's based on a zero-inventory system. Fresh meat, poultry, fish, eggs, mutton, seafood, and more are available. It also has a subscription concept that allows you to schedule delivery dates and products ahead of time. The Android and iOS platforms are supported by mobile applications. 
Farm-to-fork is the company's business model, with the corporation owning the full back-end supply chain and cold chain. Bangalore, Delhi, Gurugram, Faridabad, Noida, Hyderabad, Mumbai, Chennai, Pune, and Chandigarh are among the cities where it operates. There are five processing centres in all, located in Hyderabad, Mumbai, Gurugram, and Bangalore. The FSSC22000 UKAS accreditation for food safety has been awarded to Licious.
Licious raised $30 million in its Series E financing in December 2019, sponsored by Singapore-based Vertex Growth Fund. 3one4 Capital, Bertelsmann India Investments, and Sistema Asia Fund are among the current investors in the startup. In October 2021, Licious, emerged as India's first D2C Unicorn, shifting the paradigm. After receiving $52 million in funding from IIFL AMC's Late Stage Tech Fund, the tech-powered, D2C fresh animal protein company was valued at a billion dollars. The round was also attended by Avendus FLF.
5. CRED
Legal Name- Dreamplug Technologies Pvt. Ltd.
Sector- Financial Technology, Personal Finance
Products & Services- Credit Cards and Financial Services
Founder- Kunal Shah
Date Of Starting- 2018
Geographical Range- India
Number of Investors- 32
Key Investors- Insight Partners, RTP Ventures, Sequoia Capital and General Catalyst Partners
Funding Rounds- 8
Total Funding Amount- $ 722.2 Million
Valuation- $ 3.84 Billion
The Bangalore-based startup CRED is a members-only credit card management and bill-paying website that pays customers for paying their bills on time. Credit card administration and bill payments have become more convenient thanks to CRED, which allows members to manage their credit cards and pay their bills online while also earning unique incentives. For credit card bill payments, a reward-enabled and app-based platform is available. It pays its users with CRED coins when they pay their bills, which can then be redeemed for other incentives.
Prizes can be redeemed from partner companies using credit coins. Payments can be made using both credit and debit cards. It provides an app-based platform for managing various credit cards and keeping track of credit ratings in real-time. It also has calculators for home loans, EMIs, PPFs, and other financial products. Customers who pay their credit card bills on time are rewarded with a range of additional services, including credit and access to a premium catalogue of products from high-end companies, according to the fintech startup. Customers get access to several tools, including the ability to track spending across multiple credit cards and receive notifications. 
The startup allows you to lessen the stress of managing many credit cards while also assisting you in making timely credit card payments. Through the CRED programme, users can earn points that can be used to make quick purchases. The startup pays customers for using the app to pay their bills. The incentives are provided by CRED in collaboration with businesses. As a result, the companies receive visibility and traction on a platform where customers are already willing to spend. Due to this, CRED can offer more deals on its app. Therefore, visitors have even more reasons to download the app and use it to pay their bills. 
A credit score of at least 750 is required to participate in CRED programmes. This software also allows users to share information such as credit card details, access to emails, and the ability to track expenses and due dates, as well as their credit score and how they invest their money. CRED, in simple terms, gives a basic incentive to pay bills on time. The company collaborates with a variety of businesses to make offers more appealing to users. As a result, businesses get access to buyers from all walks of life. Falcon Edge Capital, RTP Global, Greenoaks Capital, Tiger Global, Insight Partners, Investment Group, and Sofina are among the investors in Cred.
6. Groww
Legal Name- Nextbillion Technology Pvt. Ltd.
Sector- Financial Technology, Impact Investment
Products & Services- Financial Services and Funding Platform
Founders- Ishan Bansal, Lalit Keshre, Neeraj Singh and Harsh Jain
Date Of Starting- 2017
Geographical Range- India
Number of Investors- 19
Key Investors- Propel Venture partners, Iconiq Growth, Sequoia Capital and Ribbit Capital
Funding Rounds- 9
Total Funding Amount- $ 394 Million
Valuation- $ 3 Billion
Groww is a new investment platform that combines stockbroking and direct mutual funds to make investing easier. The startup is a mutual fund investment website that allows users to invest in mutual funds and equities. It was founded in 2017 and is based in Bangalore, India. Users can invest directly in mutual funds, equities, initial public offerings, digital gold, and exchange-traded funds via this site. The startups' primary owner is Next Billion Technology. 
The platform offers information on mutual funds, systematic investment planning, equity-linked savings, and everything else related to personal finance. It enables new investors to invest in mutual funds without hassles by maintaining a simple user interface that makes investing easy, accessible, transparent, and paperless. The Groww platform also allows customers to invest in gold and US stocks. Y Combinator's winter 2018 batch includes the startup as well.
This startup located in Bangalore is a capital market assets-focused web app-based platform. It offers users to invest in fixed-income securities, equities, futures and options, gold, mutual funds, and savings portfolios. Through app-based platforms, it provides tools for withdrawing funds and accessing investment details. According to sources from April 2021, the startup was created by former Flipkart employees and has already received $140 million. 
The company's current market capitalization is $1 billion. The startup has raised over $390 million and is valued at $3 billion as of November 2021. In April 2021, the firm became a unicorn after raising $83 million in a Series D fundraising transaction valued at over $1 billion. By May 2022, Groww had purchased Indiabulls' mutual fund business. 
7. Jumbotail
Legal Name- Jumbotail Technologies Pvt. Ltd.
Sector- E-commerce, Marketplace, Retail 
Products & Services- Food and Grocery Shopping Services
Founders- Ashish Jhina and S karthik Venkateswaran
Date Of Starting- 2015
Geographical Range- India
Number of Investors- 23
Key Investors- The Invus Group, Nexus Venture Partners, Proton Enterprises and Alteria Capital
Funding Rounds- 8
Total Funding Amount- $ 143 Million
Valuation- $ 291 Million
Based in Bangalore, Jumbotail is a food and grocery B2B marketplace and retail platform. It's a marketplace where wholesale buyers/retailers can buy goods, fruits, and vegetables directly from producers/manufacturers. The startup provides warehousing and fulfilment options to merchants as well as storefront delivery to customers using its tech-driven supply chain and logistics. Its finance platform also offers payment alternatives to customers and sellers.
Jumbotail is an online platform that makes grocery and food purchasing easier. Jumbotail is a VC-backed startup that is developing an online food and grocery marketplace aimed at wholesale buyers. It also runs a marketplace where tens of thousands of Kirana stores can connect with brands and traders. Supply chain logistics, a mobile app for placing orders, integration with point-of-sale devices, and financing options for shop owners who can't receive a loan from a bank are among the services offered by the company.
The startup has a comprehensive range of high-quality basics, homecare, packaged meals, and personal care items from all of the major brands and staples suppliers. Its mission is to use technology, data science, and design to manage India's food and grocery ecosystem. It is creating products, platforms, and services for India's next billion people, who have very different needs in terms of access, language, selection, supply chain, financial, cultural, and so on. The startups' market potential is enormous, with hundreds of billions of dollars at stake. Through intelligent technology, intuitive design, novel business and supply chain models, it is reinventing and reengineering the food and grocery ecosystem. 
It has a strong core team made up of Stanford, CMU, IIT, BITS, and other graduates that have worked in firms like Amazon, Flipkart, eBay, BCG, Housing, and Grofers for several years. They are a dedicated group driven by a strong desire to address a pressing real-world issue. Each team member is responsible for important components of the next-generation e-commerce, supply chain, demand creation, and credit technology platforms and services that the company is developing.
8. Slice
Legal Name- Garage Preneurs Internet Pvt. Ltd.
Sector- Financial Technology
Products & Services- Banking and Financial Services
Founders- Deepak Malhotra and Rajan Bajaj
Date Of Starting- 2016
Geographical Range- India
Number of Investors- 27
Key Investors- Tiger Global Management, Innoven Capital, Insight Partners and Blume Ventures
Funding Rounds- 12
Total Funding Amount- $ 291 Million
Valuation- $ 1.18 Billion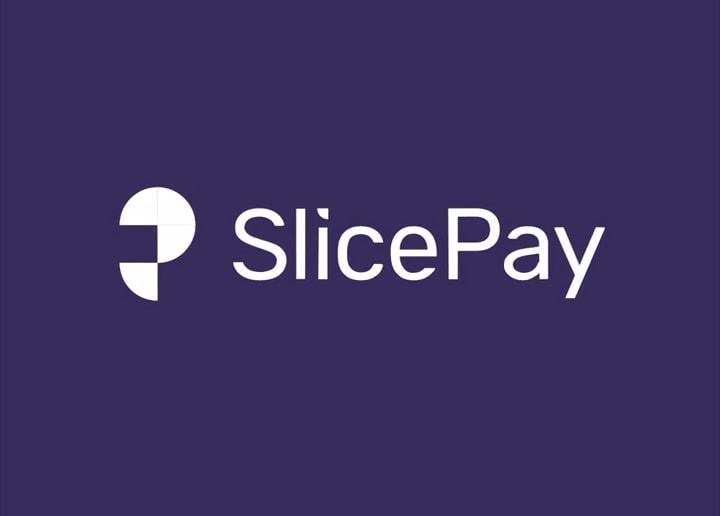 Slice (stylized as slice and formerly known as SlicePay) is a Bangalore-based Indian financial technology startup. It is an app-based credit card company in India that was founded in 2016. The startup began its operations by offering millennials and Gen Z residents EMI payment services. It developed the slice card in 2019 in collaboration with Visa, which allows customers to make both online and offline payments. In the same year, the Reserve Bank of India granted it a non-banking financial company (NBFC) licence.
Slice is India's best credit card platform to pay bills, monitor finances, and earn rewards. Slice, a fintech startup aimed at India's youth, promises to create a smart, easy, and transparent financial platform to reimagine the financial experience for millennials and Generation Z. It is the market leader in this fast increasing category, with over 7 million registered users. The startup has raised $270 million in funding and is now valued at over $1 billion, thanks to investors such as Tiger Global, Insight Partners, Blume Ventures and Advent International.
Bill payments, cash withdrawals, and online/offline purchases are all possible with credit cards. It allows users to take out cash loans and pay them back in instalments. Consumer credit cards are also available. For online transactions, it also has an app-based virtual credit card. The Reserve Bank of India has granted Quadrillion Finance Private Limited, the company's wholly-owned subsidiary, a non-banking financial company (NBFC) licence. 
Slice has raised a total of $240 million in stock and debt financing. Tiger Global, Insight Partners, Gunosy Capital, Blume, Northern Arc, and Das Capital are among its major investors. After its Series B financing in November 2021, the company was valued at over $1 billion, making it a unicorn. The startup announced a three-year sponsorship deal with Mumbai Indians, allegedly worth $100 million and the largest sponsorship deal in IPL history, ahead of the 2022 season.
9. BYJU'S
Legal Name- Think and Learn Pvt. Ltd.
Sector- Education Technology, E-learning
Products & Services- Online/ Virtual Education Services
Founders- Byju Raveendran, Raju Raveendran and Divya Gokulnath
Date Of Starting- 2011
Geographical Range- Global
Number of Investors- 51
Key Investors- Sequoia Capital, Blackstone, CPP Investments and IIFL Finance
Funding Rounds- 26
Total Funding Amount- $ 5.3 Billion
Valuation- $ 17.5 Billion
BYJU'S is a worldwide ed-tech company that serves more than 150 million students across the world with highly adaptive, engaging, and effective learning solutions. BYJU'S was founded in Bangalore, India in 2011 to make high-quality education available to students all over the world. The startup was launched by Byju Raveendran and his wife, Divya Gokulnath, as an online learning service to deliver the best and most interactive and effective courses for students ranging from grade school to competitive exams.
With technologies that lie at the intersection of mobile, interactive content, and tailored learning approaches, this ed-tech startup provides a world-class learning experience. With visual and contextual programmes that adapt to each student's unique learning style, ability level, and pace, BYJU's geography-agnostic solutions and 12,000+ teachers make learning enjoyable. In addition, it has developed creative relationships with some of the world's most well-known firms, including Disney and Google, to increase student engagement and help them become active and lifelong learners.
Students can take courses for competitive test preparation and supplemental courses on its app-based platform. It provides students with preparation for competitive entrance exams such as IIT-JEE, UPSC, CAT, GMAT, GRE, engineering, or medical school, as well as school curriculum-based courses. It also provides online programmes that include multi-test and assessment solutions, personalised feedback, and in-depth analysis. Study materials and scholarships are also available on the portal. 
Along with the startups' beloved flagship product, BYJU'S- The Learning App, the BYJU'S family of products includes Disney-BYJU'S Early Learn, BYJU'S FutureSchool, Osmo, Tynker, Epic!, Toppr, and WhiteHat Jr. Its products enable Pre-K through 12 education as well as a variety of competitive tests when used together. BYJU'S, a Time 100 Most Influential Company in 2021, is headquartered in Bangalore, India and operates in over 21 countries, providing learning programmes in over 8 languages. 
The startup has acquired over 15 companies in the United States, the United Kingdom, Austria, India, and Singapore since 2017. BYJU's expansion and acquisitions have been highly successful, and it has attracted similarly noteworthy finance, making it the world's highest-valued educational technology business, valued at $16.5 billion as of June 2021. Sequoia Capital, Bond Capital, General Atlantic, Tiger Global, Lightspeed Venture Partners, Times Internet and IFC are among the investors who have backed BYJU'S.
10. BigBasket
Legal Name- Supermarket Grocery Supplies Pvt. Ltd.
Sector- E-commerce, Delivery Service, Retail
Products & Services- Online Shopping and Grocery Delivery Services
Founders- Ganesh Krishnan, Vipul Parekh Neeraj Ray, Hari Menon, VS Ramesh and Abhinay Choudhary
Date Of Starting- 2011
Geographical Range- India
Number of Investors- 16
Key Investors- International Finance Corporation, Sequoia Capital, CDC and Bessemer Venture Partners
Funding Rounds- 18
Total Funding Amount- $ 1.1 Billion
Valuation- $ 1.84 Billion
Acquired By- Tata (2021)
Acquisition Price- $ 1.31 Billion
BigBasket is a Bangalore-based online grocery delivery service startup (registered as Supermarket Grocery Supplies Pvt. Ltd.). It offers groceries from convenience stores as well as household essentials and food supplies. Customers may shop bigbasket.com for a wide variety of products, place orders, and have them delivered at a time that is convenient for them. Each product is hand-picked by the company, which then puts it through a safety packing process before sending it to clients' homes.
This startup is an online store that sells a variety of supermarket items. It allows consumers to buy products from many brands in a range of categories such as fruits, vegetables, staples, baked goods, snacks, beverages, personal care products, infant care products, and so on. It also sells groceries under its labels, such as "bb Royal" and "bb Popular." Users of Android and iOS devices can download the software. To ensure customers' satisfaction, the startup strives to be smart, swift, and efficient in delivering orders.
Online grocery and meal delivery service BigBasket provides personal and household items to clients' homes. BigBasket's community group buying concept, which allows users to establish groups using messaging and social media platforms to buy products at lower costs, will primarily serve tier 3 and tier 4 towns by 2022. According to reports, the startups aim to launch an expedited delivery service named BB Now in the same year to focus more on rapid commerce, with goods delivered in 15 to 30 minutes after orders are placed.
In February 2021, the Tata Group acquired a 64.3 per cent stake in BigBasket for roughly $9,500 crore (US$1.3 billion). BigBasket purchased Kerala-based deep-tech firm Agrima Infotech for an undisclosed sum in February 2022. The purchase was part of BigBasket's plan to transform offline retail in India. At the self-checkout counters of its offline retail outlets, BigBasket will use Agrima Infotech's unique customer vision technology platform, Psyight.
Conclusion
Bangalore, also called Bengaluru, is India's technology capital. Due to its status as India's most important information technology (IT) hub, it is known as the Silicon Valley of India and the IT capital of India. Bangalore is not only an IT hub, but it is also one of India's most desirable places to live in. Bangalore boasts the world's third-highest number of IT startups, according to a 2019 survey.