Another big name in the edtech sector is Unacademy.
The lockdown during the pandemic time saw the birth of a new sector in the education industry. This sector was online education or commonly known as edtech sector. No one believed that this sector would be able to manage, but it proved itself beyond expectations. The online education sector has been a driving force for the students in these sad and depressing times.
It is because of the internet, the technology that students could cope up with their studies and were not left behind. But this sector also exposed the shortcomings in Indian education, how such a small percentage of such a big population has the "luxury" of accessing online education. It showed the poor infrastructure of the country, and how much needs to be invested in this area. 
Many startups came up during this period which not only focused on the students and their problems but also some of the startups are looking after the problems which teachers face and helping them to have an easy teaching experience.
One of the biggest names in this sector is Byju's. The startup is growing at such a rapid rate that it has become the most valuable startup in the country, with a valuation of USD 16.5 billion, leaving behind many big names like Paytm, Nykaa, and whatnot. 
The startup as announced on August 2, 2021, has received a funding of USD 440 million. This round of funding was the Series h round and was led by Temasek, a Singapore-based investment company. The others who participated in this funding round were General Atlantic, Tiger Global, and Vision Fund of SoftBank.
Some of the big names in the participant list for this round were Arora Ventures, the family office of Ritesh Agarwal, who is the founder of Oyo, and Co-founder and CEO of Zomato, Deepinder Goyal.
Participation in this round was at a  high rate. The value of the startup has increased to USD 3.44 billion after this round of funding. The total funds raised by the startup after this funding round have come up to USD 860 million.  This round also witnessed the exit of some of the angel investors of the startup. The funds raised in this round will be directed towards expanding its categories like upskilling, jobs, and hiring. 
Founded in 2015 by Gaurav Munjal, Roman Saini, and Hemesh Singh, Unacademy is an Indian education technology company. In 2010, it originally was started as a Youtube channel but later in 2015, it shifted to the platform of Google and still uses its platform to help the educators and the students prepare for their competitive examinations, and many others. The value of the Bengaluru-based startup, Unacademy has increased 10 times in the past 18 months. 
The acquisitions of

Unacademy

are as follows- 
•In 2018 Unacademy acquired a Youtube-based online examination preparation for USD 10 million.
•In April 2020, it acquired Kreatryx to expand GATE and ESE preparation.
•In June 2020, it acquired CodeChef, which is a Mumbai based online competitive programming platform 
•In July 2020, it acquired Prepladder, which is a Chandigarh based NEET PG online coaching for USD 50 million
•In July 2020, Unacademy took a major stake in a K12 learning platform Mastree by investing USD 5 million
•In September 2020, it acquired Coursavy, a UPSC test preparation platform 
•In December 2020, it acquired Neostencil, a Delhi based test preparation startup 
•In February 2021, Unacademy acquired a majority stake in TapChief
•

In March 2021, it acquired Handa ka Funda, a CAT preparation platform 
The platform of the startup allows the students to watch live classes from the educators and can engage in sessions to learn about the topics in detail. Unacademy has more than 6 million active users on the monthly basis and out of which 600000 pay for the service and is spread in more than 10000 cities in the country. It has more than 50000 educators on its platform and some of them are very popular on Youtube. 
The aim of the startup is to become the "Tencent of India", a consumer internet tech giant.  The Indian edtech industry is growing at a very rapid rate and is expected to create USD 5 billion in revenue by 2025.
Till last year, around 6 million students in the country were paying for the online learning application and is expected to reach 70 million by the end of the decade. The competitors of Unacademy are- Byju's, Vedantu, Class plus which is blacked by Tiger Global, and Teachmint, which is backed by Lightspeed Venture.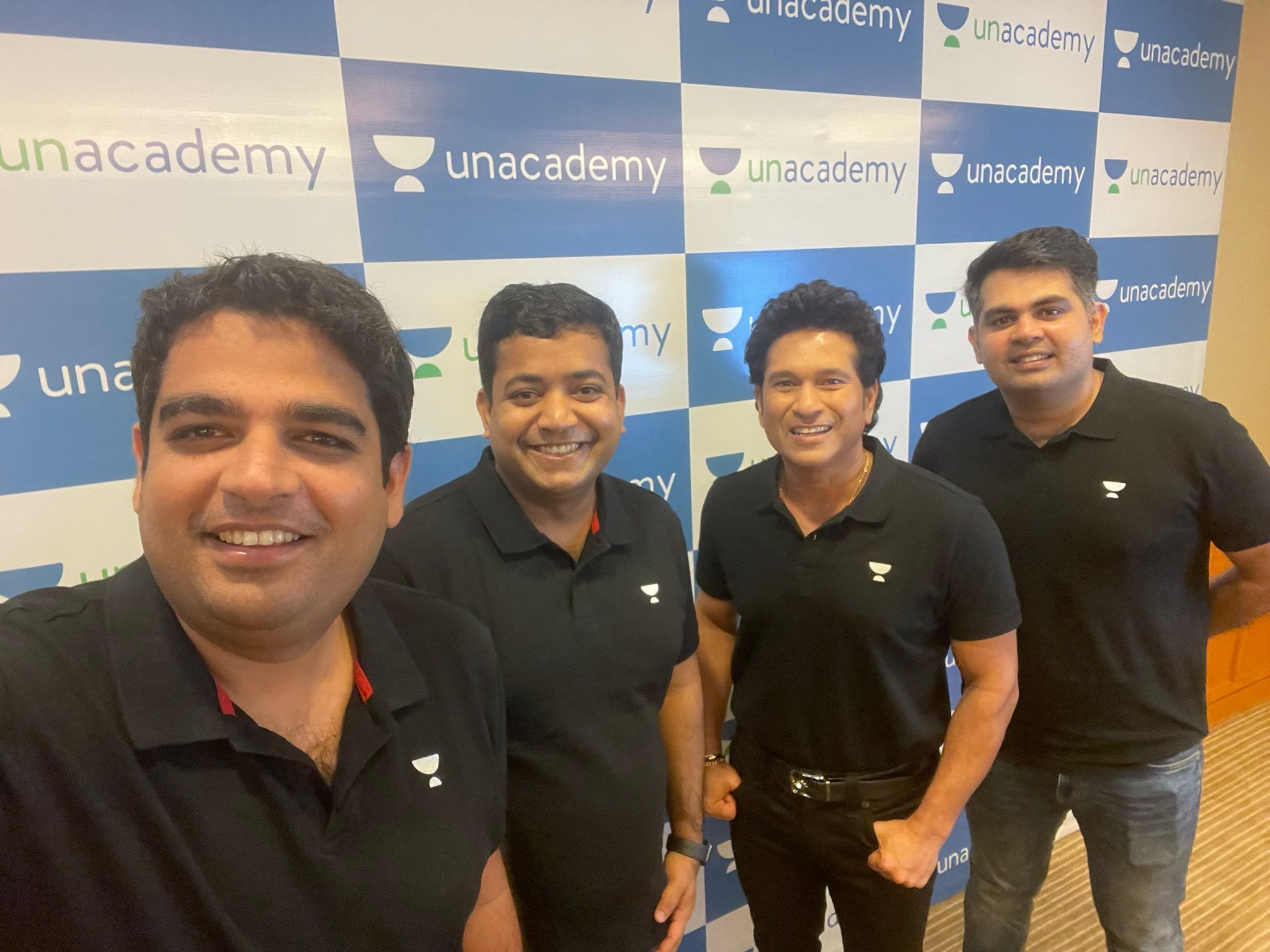 The funding has come into a time when this sector is booming and is in huge demand. The startups are turning unicorns and a lot of funding and acquisitions are going on. Let us wait and see what the future has in for this startup and we just wish it wonders and a bright future ahead.

Edited by Aishwarya Ingle