Trends
Top 10 Most Reputed Startups in Delhi 2022
Top 10 Most Reputed Startups in Delhi 2022
After the United States and China, India has now surpassed the United Kingdom to become the third country with the most unicorns. According to the Economic Survey, India has around 61,400 startups recognised by the Department for Promotion of Industry and Internal Trade (DPIIT). The number of startups in the services sector is the highest in the country. As per the survey, India's 83 unicorns are worth $277.77 billion, and more than half of them were formed in 2021. 
In addition, the year 2021 will be remembered as a watershed moment in the Indian startup ecosystem, with a record 44 businesses reaching billion-dollar valuations and joining the coveted 'Unicorn Club.' The trend appears to be continuing into 2022, as four new startups have entered the billion-dollar club in January, averaging one unicorn per week in the first month of the year. With investors betting big on the Indian economy, pandemic-driven digital transformation, and opportunity in the 'Bharat' market, India's startup ecosystem has been cruising at full gear. 
Indian entrepreneurs raised a record 35+ billion dollars in venture financing in the previous year, according to Venture Intelligence. According to the Economic Survey 2022, Delhi has surpassed Bengaluru as India's startup hub, with more startups added since April 2019. Between April 2019 and December 2021, more than 5,000 recognised startups were established in Delhi, while 4,514 were added in  Bengaluru, according to the report.
The National Capital Region (NCR) of Delhi today has over 9000 startups and is winning the race in terms of numbers. As per a report by Jefferies, an equity research firm, the startup ecosystem in Delhi NCR received $4 billion in the first half of 2017 and $1.6 billion the rest of the year. Only in the first half of the previous fiscal year, the country's capital city was able to raise $2.8 billion in finance, somewhat more than Bengaluru's $1.8 billion.
One of the most important variables driving the creation of startups in a given city is the availability of talent, and work from home has given people more options when it comes to hiring. Furthermore, access to better infrastructure and other amenities has prompted many to relocate to Delhi, which has aided startups in recruiting personnel. Another aspect that caused Delhi to become a startup hotspot is solid infrastructure, which includes well-connected public transportation and highway construction. Talents from all across the country are attracted by the simple access to improved living conditions and opportunities.
These are the Most Reputed Startups in Delhi.
1. CredFlow
Legal Name- Bizcon Fintech Labs Pvt. Ltd.
Sector- Financial Technology
Products & Services- Financial Services
Founder- Kunal Aggarwal
Date Of Starting- 2017
Geographical Range- India
Number of Investors- 5
Key Investors- Stellaris Venture Partners, Omidyar Network India and Flourish
Funding Rounds- 2 
Total Funding Amount- $ 2.1 Million
Valuation- $ 5.87 Million
The startup Credflow, established in New Delhi, helps SMEs release working capital by providing timely insights through a dashboard of pending sums by clients, issuing regular payment reminders, confirming invoices, and negotiating early payment discounts. The business wants to provide a full-stack solution for SMEs that includes cash flow-based finance, treasury management, and payments management.
CredFlow is a startup that also specialises in account receivable management. Vendors, buyers, and financial institutions are all connected through a single platform to manage and boost cash flows by receiving credit against their receivables and payables. To underwrite and define credit limits, construct credit plans, and enable automated cash flow management, the startup uses proprietary algorithms and NBFC data.
The startup is providing a one-stop solution for business owners to handle their banking, payments, treasury, and obtain access to cashflow based finance to help them grow exponentially. Stellaris Venture Partners, Omidyar Network India, and Flourish Ventures sponsored a $2.1 million seed round for the startup in April 2021.
SMEs can liberate working capital when they receive timely insights into their finances through a dashboard that shows pending amounts by clients, regular reminders to pay, invoice validation, and negotiating discounts for early payments with Credflow. Businesses can shorten their working capital cycles, forecast future cash flows, and make better business decisions, allowing them to free up 25-30 per cent of their capital to invest in growth.
2. Progcap
Legal Name- Desiderata Impact Ventures Pvt. Ltd.
Sector- Financial Technology, Supply Chain Management
Products & Services- Financial Services
Founders- Himanshu Chandra and Pallavi Shrivastava
Date Of Starting- 2016
Geographical Range- India
Number of Investors- 10
Key Investors- Sequoia Capital, Creation Investments, Tiger Global Management and GrowX Venture Management
Funding Rounds- 7
Total Funding Amount- $ 62 Million
Valuation- $ 211 Million
Progcap (Desiderata Impact Ventures Private Limited) is a mission-driven, inclusive financial technology startup dedicated to unlocking the transformative impact of millions of micro and small businesses in the last mile by providing them with affordable, customised financing and digitising their supply chains. The startup underwrites loans using a combination of technology and its innovative delivery methodology, giving underbanked semi-urban and rural shops in India access to flexible, collateral-free operating capital.
Micro and small businesses can also benefit from the startups' financial and supply chain solutions. The lending platform creates credit scores for consumers by risk modelling these enterprises utilising non-traditional ecosystem data. The objective of the startup is to empower these clients by providing them with reasonable and quick credit through the use of cutting-edge technologies.
Working capital loans are available through Progcap's online lending platform. It offers tailored financing options for micro and small businesses, with users able to apply for collateral-free loans through a mobile app or a web platform, and receive quick approval. The platform's credit algorithm assesses borrowers' creditworthiness using data from business operations and supply chain ecosystem factors and provides collateral-free financing options. Repayment is flexible and linked with the financial flow of the consumer.
The startup was established in 2016 and is based in New Delhi, India. Progcap focuses on providing rapid and flexible collateral-free working capital to retailers in Tier II, III, and IV areas, where access to capital is often difficult. Half of the customers using this last-mile retailer loan option are new to the credit ecosystem. Its lending platform uses non-conventional ecosystem data to analyse the risk of these firms, generating credit scores for consumers who are now ignored by traditional financial institutions. 
The startup, founded by Pallavi Shrivastava and Himanshu Chandra, provides shops around the country with no-collateral loans. It claims to have a customer base of 3 lakh shops across 50 companies and has disbursed Rs 1,500 crore in loans so far. By the end of 2023, the fintech startup hopes to have reached more than 5 million businesses. Its most recent investment round came in February when Stride Ventures and others contributed $1.4 million in debt. GrowX Ventures and Sequoia Capital India have also invested in Progcap.
3. WinZO
Legal Name- Tictok Skill Games Pvt. Ltd.
Sector- Media & Entertainment, eSports and Digital Entertainment
Products & Services- Online Gaming Services
Founders- Paavan Nanda, Chanchal Kurele and Saumya Singh
Date Of Starting- 2018
Geographical Range- Global
Number of Investors- 14
Key Investors- Angel List, Kalaari Capital, Griffin Gaming Partners and Makers Fund
Funding Rounds- 7
Total Funding Amount- $ 110.5 Million
Valuation- $ 334 Million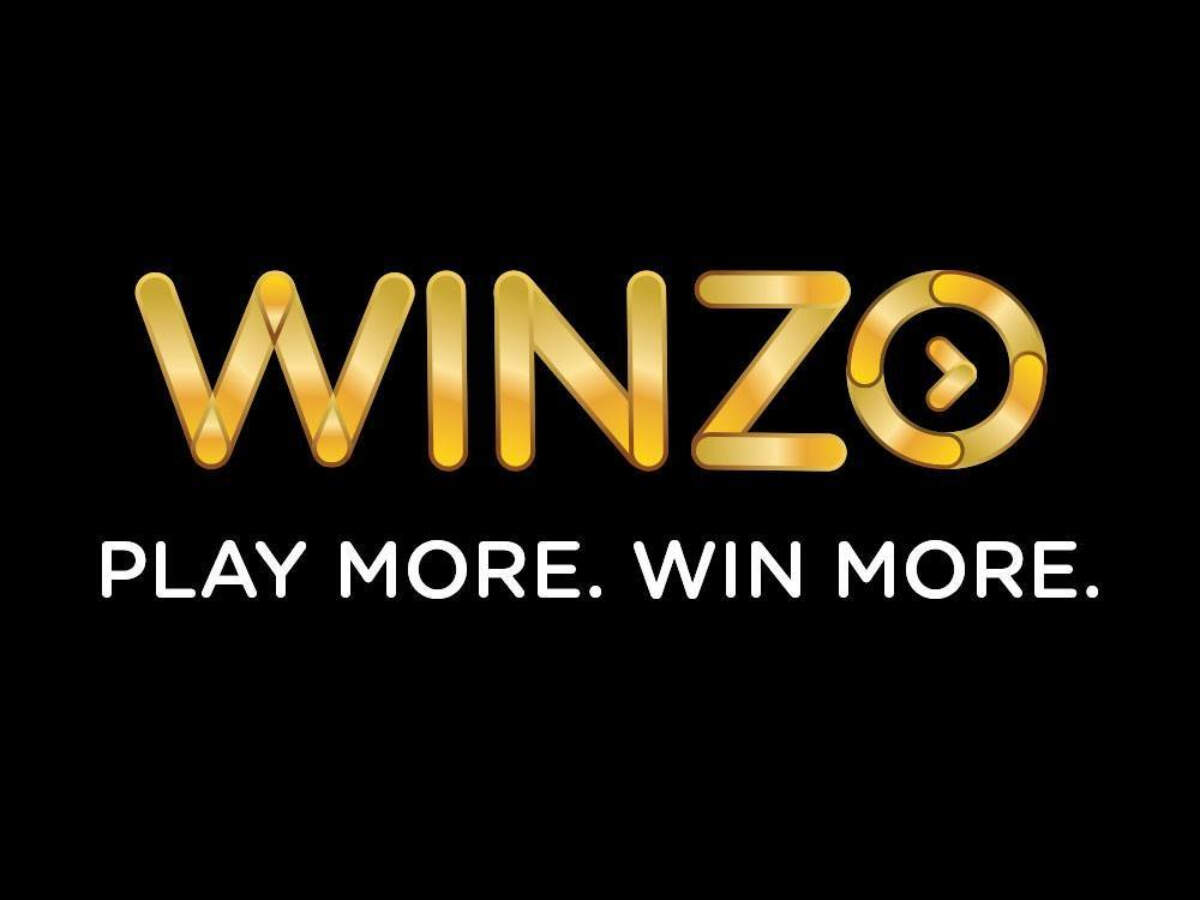 Delhi-based startup WinZO is a mobile e-sports social game platform that rewards participants with cash and prizes. It is a competitive gaming platform for trivia games based on e-sports. Gamers can compete in a variety of gaming challenges and win real money on both the platform and the app. WinZO is India's most popular social gaming and entertainment platform. In September 2021, The startup reported 50 million users and it established a $20 million fund to assist Indian game developers.
The company, which began operations in early 2018, works with third-party developers to host games on its own Android and iOS apps, allowing players to enjoy tailored multiplayer gaming experiences. The startup is working to create a passionate community of gamers and gaming influencers in India's Tier 2–5 cities. The WinZO platform, financed through a unique micro-transaction model, can give a culturally appropriate and pleasurable experience in the Indian gaming environment in the future, according to the startup.
Carrom, fruit samurai, knife up, memory madness, cricket, bubble shooter, fantasy league, and trivia-based questions are among the almost 70 games available on the platform. WinZO hosts all of its games on a single platform in numerous formats in different regional languages, with non-English languages accounting for 60% of its content consumption. With over 70 million registered users, the site is available in 12 languages including English, Hindi, Bengali, Gujarati, Marathi, and Bhojpuri. Over 2.5 billion micro-transactions are processed monthly on the WinZO platform, which supports over 70 titles.
In January 2020, WinZO debuted the Game Developers Console, allowing gaming studios and independent game developers from around the world to publish their games on the platform. It also established a strategic relationship with Tencent Games India in March 2020 to broadcast PUBG Mobile e-sports in Indian languages. The startup debuted its fantasy sports platform in September 2020, allowing players to play fantasy cricket, football, and kabaddi. In November 2020, WinZO announced a partnership with Nextwave Multimedia to host the WCC (World Cricket Championship) on WinZO.
4. Stashfin
Legal Name- EQX Internet Capital Advisors Pvt. Ltd.
Sector- Financial Technology
Products & Services- Banking and Financial Services
Founders- Shruti Aggarwal, Tushar Aggarwal and Parikshit Chitalkar
Date Of Starting- 2016
Geographical Range- India and U.S.
Number of Investors- 13
Key Investors- Tencent, GrowX Venture Management, KKR and Uncorrelated Venture
Funding Rounds- 7
Total Funding Amount- $ 72.5 Million
Valuation- $ 136 Million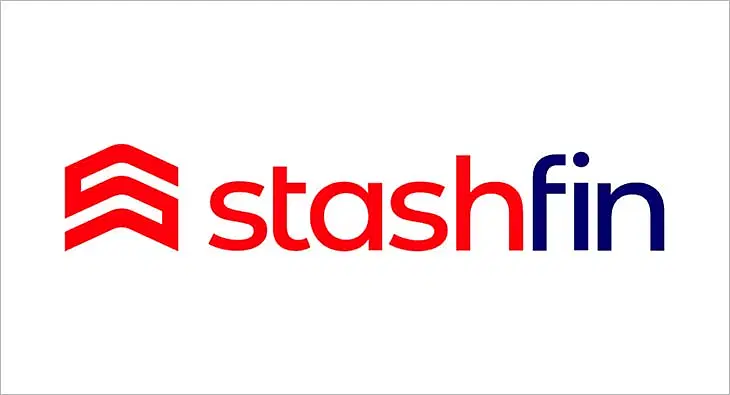 Stashfin is a one-of-a-kind neo-banking platform to provide everyone with seamless, transparent, and efficient financial services. Its goal is to empower clients by improving their financial health, which will lead to greater inclusion, growth, and economic independence. Delhi-based startup StashFin is a digital lending company founded by a group of former financial services professionals with over 40 years of combined experience who are focused on disrupting traditional lending in India.
The app-based platform Stashfin offers personal loans. Users can register using a variety of methods, including personal documents, cell phone numbers, and email addresses. The money is deposited into the user's designated bank account. The startup ensures a smooth end-to-end service delivery process, including application, documentation, and approval in as little as 4 hours after submission.
With its simple and flexible digital lending options that allow users to take control of their finances, this startup has upset traditional banking models. With its unique proposition, it has already aided millions of clients and established a trust and transparency culture. StashFin has been named one of the finest startup businesses to work for by LinkedIn, thanks to its excellent leadership network, efficient workforce, data, technology, and analytics.
The startup offers loans ranging from $500 to $5,000,000. Terms of repayment range from 3 to 36 months. The startup has interest rates ranging from 11.99 per cent to 59.99 per cent annual percentage rate (APR) (Annual Percentage Rate). All loans are paid back in equal monthly instalments (EMIs) via electronic payment, with modest processing fees and no extra hidden costs. Quick personal loans are made possible by the features such as simple online applications, quick processing time, and immediate fund transfer. 
In India and the United States, the startup has worked with reputable banking and financial services firms such as Bank of America, Merrill Lynch, Citi, Deloitte, Kabbage, and others. The startups' team is utilising its collective knowledge to give best-in-class services and exceptional ease to its clients, with exposure across numerous functions such as technology, customer experience, and process re-engineering.
5. Industrybuying
Legal Name- Emtex Engineering Pvt. Ltd.
Sector- E-commerce and Wholesale
Products & Services- Shopping and Logistics Services
Founders- Rahul Gupta and Swati Gupta
Date Of Starting- 2013
Geographical Range- Global
Number of Investors- 8
Key Investors- DG Incubation, Elevation, Beenos and Kalaari Capital
Funding Rounds- 7
Total Funding Amount- $ 29.8 Million
Valuation- $ 59.4 Million

This online marketplace supplying industrial supplies to SMEs and major businesses began operations in 2013 in Delhi by twins Rahul and Swati Gupta. The startup provides an online catalogue with over 300,000 products used in manufacturing, construction, maintenance, services, and commercial operations that may be purchased. It is a B2B marketplace with a wide range of products. Users can browse through several product categories or search by title, brand, or other criteria.
Industrybuying.com is a leading business e-commerce startup that sells a variety of commercial and industrial items to both SMEs and large corporations. Power Tools, Office Supplies, Automotive Maintenance and Accessories, Pumps, Safety, Material Handling and Packaging, and Cleaning are just a handful of the categories it sells. Bearings, abrasives, uniforms, cleaning supplies, furniture, and other items are also included in the product catalogue.
Industrybuying, which was launched in June 2013, has quickly become the favourite shopping destination for prominent Indian and worldwide businesses. Over 1.5 million goods are available in 45+ categories, including Safety and Security, Electrical and Lighting, Power and Solar, MRO supplies, and many others. Industrybuying has over 5,000 registered sellers and over 85,000 registered businesses, SMEs and large corporations who purchase goods and services online.
This startup is India's largest industrial supply e-commerce site. It has over 50,000 products accessible and is constantly adding more. It was the first to bring e-commerce to India's industrial sector. Industrybuying is sponsored by several prominent Indian and international investors. The company, which is headquartered in Delhi NCR, has fulfilment centres in Mumbai, Pune, Ahmedabad, and Bangalore.
6. Shiprocket
Legal Name- Bigfoot Retail Solutions Pvt. Ltd.
Sector- Logistics, Shipping E-commerce, and Supply Chain Management
Products & Services- Shipping and Logistics Services
Founders- Vishesh Khurana, Saahil Goel and Gautam Kapoor
Date Of Starting- 2012
Geographical Range- Global
Number of Investors- 30
Key Investors- March Capital, Temasek, Gaingels Syndicate and Innoven Capital
Funding Rounds- 9
Total Funding Amount- $ 354.1 Million
Valuation- $ 1.09 Billion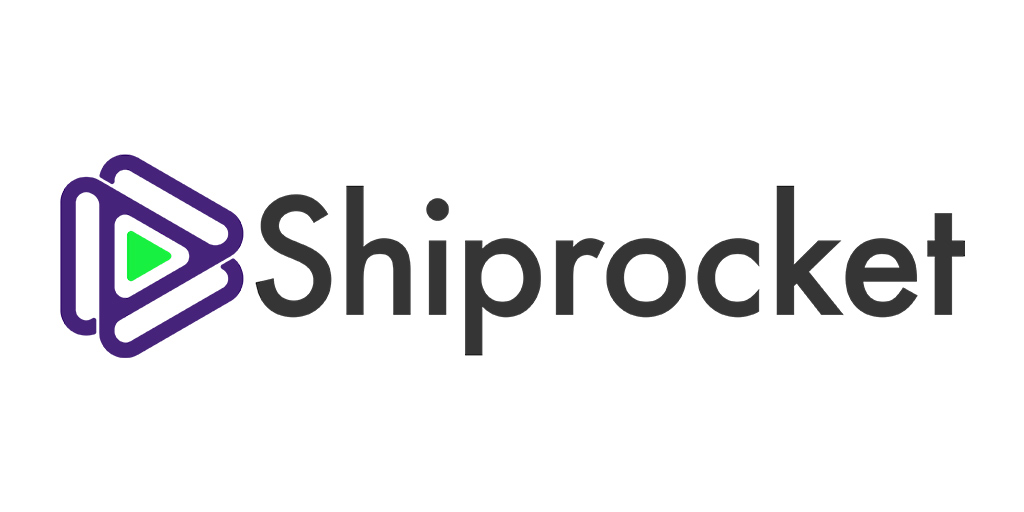 Shiprocket is an eCommerce shipping platform that allows direct-to-consumer companies to ship at a lower cost. Its platform uses a machine-learning-based data engine to propose appropriate courier service for a business, select a courier firm, print shipping labels, and track orders all from a single panel, allowing businesses to handle their shipping and returns efficiently. The startup was established in 2012 and is based in New Delhi, India.
This startup is an AI and web-based automated e-commerce fulfilment solutions, provider. Customers can keep track of their orders and returns by using the platform. Order management, order tracking, a shipping rate calculator, and other services are included. It can be incorporated into e-commerce platforms such as OpenCart and Amazon. The startup provides subscription-based insurance solutions. Shiprocket debuted its hyperlocal delivery services in 2020, amid COVID-19 and national lockdown, to provide food, groceries, medications, masks, and sanitisers.
The startup is a Delhi-based tech-enabled logistics aggregator that delivers data-driven shipping solutions to over 40,000 Direct to Consumers active vendors spanning 26,000+ pin codes across India and 220 countries and territories globally. With its platform, the client can choose a courier company, create labels, and track orders using a single interface. This is driven by a machine-learning data engine that proposes a courier service for a client, selects a courier company, and produces shipping labels.
The startup appointed Sunil Kumar, who previously worked for Rediff, Reliance Entertainment, and ApnaPaisa as its CTO in 2019, while Indranil Nath, who previously worked for Club Factory, Flipkart, and Ola Cabs, was named Head of Supply Chain Management. In India, the company introduced the 'Early COD' option in the same year, allowing its vendors to receive COD payments daily.
Shiprocket, a tech-enabled logistics aggregation platform, was named 'BW Businessworld & BW Disrupt Techtors 2020' in January 2020. Bertelsmann India, Nirvana Ventures India, Beenext, and 500 Startups have invested over $14 million in the startup. Shiprocket also raised $13 million in a Series C investment led by Tribe Capital of Silicon Valley, Innoven Capital, and previous investor Bertelsmann India Investments in May 2020.
7. Euler Motors
Legal Name- Euler Motors Pvt. Ltd.
Sector- Automotive, Electric Vehicle and Motor Vehicle Manufacturing
Products & Services- Autonomous Vehicles
Founders- Saurav Kumar
Date Of Starting- 2015
Geographical Range- India
Number of Investors- 10
Key Investors- Blume Ventures, Emergent Ventures, Saama Capital and Inventus Capital Partners
Funding Rounds- 5
Total Funding Amount- $ 22.8 Million
Valuation- $ 63.4 Million
Euler Motors is a New Delhi-based automotive technology startup that specialises in commercial electric cars. Euler Motors is devoted to advancing India's transition to sustainable mobility, inspired by the work of EV companies throughout the world, particularly Tesla. The startup aspires to be the category leader in cargo transportation in India by spearheading the Electric Vehicle Revolution. 
Euler Motors is concentrating on solving last-mile logistics for e-commerce and third-party logistics providers. Instead of providing just one stage of a wider value chain, this startup is delivering the whole "mobility as a service" stack to stimulate mass-market adoption. Euler Motors is working to become a category leader in cargo and passenger cars by expediting the transition from internal combustion engines to new-generation electric vehicles.
Euler Motors is a company that also creates rickshaws and fleet mobility solutions. The company creates electric rickshaws for commercial and passenger use. It also provides fleet leasing services for third-party logistics, e-commerce platforms, and other businesses. Fleet management, software, Euler cars, and other services are included. Euler Motors seeks to speed up the adoption of commercial electric cars by building a full-stack ecosystem that includes Indian-centric EVs, charging stations, and service stations. 
The priority for the startup is to solve last-mile logistics for e-commerce and third-party logistics providers. In Delhi NCR, the business has built a network of 100+ charging infrastructure that can charge 200+ electric vehicles at any time. In 2020 Euler Motors raised INR 20 crore in a Series A fundraising round headed by Inventus Capital India in May. The company has previously raised INR 15 crores in a pre-series A round from Blume Venture, Emergent Ventures in the United States, and Andrew Lee. With its prototype vehicles, the startup has collaborated with BigBasket, Udaan, and EcomExpress.
8. F5 Refreshment
Legal Name- Kaivalya Foods & Beverages Pvt. Ltd.
Sector- Food & Beverage
Products & Services- Refreshment Delivery Services
Founders- Raghav Arora and Lalit Aggarwal
Date Of Starting- 2018
Geographical Range- India
Number of Investors- 9
Key Investors- Lets Venture, Huddle, Agel List and Venture Catalysts
Funding Rounds- 4
Total Funding Amount- $ 1.81 Million
Valuation- $ 2.29 Million
F5 Refreshment, a New Delhi-based startup, allows its partner vendors to upsell and cross-sell their products ranging from refreshments to services, resulting in a frequent interactive mini-market and a 40% increase in revenue for its partners. The startup is an on-demand refreshment service provider. Tea, coffee, sandwiches, and other snacks are available through its platform. Users can subscribe to products and order them online via the smartphone application.
Raghav Arora and Lalit Aggarwal, both IIM-Lucknow grads, founded Kaivalya Foods and Beverages in Delhi in 2018 to standardise the local chai offering. They also created F5, which seeks to supply fresh beverages and refreshments to offices every day. Tea is currently F5's go-to-market offering. With the long-term goal of developing a consumer and service brand, and funnelling more products into the supply chain, the startup is entering hyperlocal production and supplies of everyday refreshments for the working population.
F5 seeks to disrupt the status quo by providing beverages and snacks tailored to local tastes and preferences to meet the needs of the working people daily. The platform allows its vendor partners to sell their items, which can range from refreshments to services. When a customer orders refreshments on a subscription basis, the delivery partners deliver them at a predetermined time. Currently, the startup charges by the litre.
The startup hopes to be able to meet fluctuating demand shortly. F5 intends to offer on-demand drinks to customers within 10-15 minutes after placing an order. Currently, F5 has partnered with online meal delivery providers. The team uses a hub-and-spoke architecture, in which F5 creates cloud kitchens that serve a radius of 7-8 kilometres. A single kitchen may serve 500 litres per day, allowing for daily exposure to 800-1000 stores.
The startup faces competition from the likes of Chai Point and Chaayos. However, it is seeking to set itself apart by focusing on the mass market. The prepared tea business is estimated to be worth Rs 33,000 crore and is increasing at a rate of 15% per year. F5 has surpassed Rs 1 crore in yearly sales and sells 5,000+ cups per day with a retention rate of 95%. Huddle, a Gurugram-based incubator, is now incubating the firm. The startup obtained an undisclosed seed round of funding in March 2020, led by LetsVenture investors.
9. Bombay Shaving Company
Legal Name- Visage Lines Personal Care Private. Limited.
Sector- E-commerce, Consumer Products and Lifestyle
Products & Services- Grooming Products
Founders- Deepak Panicker, Raunak Munot, Shantanu Deshpande and Gudwani Sakshi
Date Of Starting- 2015
Geographical Range- India
Number of Investors- 19
Key Investors- Fireside Ventures, Sixth Sense Ventures, Bharti Enterprises and Avaana Capital Advisors 
Funding Rounds- 10
Total Funding Amount- $ 50.5 Million
Valuation- $ 91.6 Million
Bombay Shaving Company, founded in October 2015 in Delhi is an Indian self-grooming startup for men and women. Bombay Shaving Company is committed to delivering its customers with the best grooming experience possible, fueled by superfoods and free of compromises. Its diverse product line provides effective solutions to common grooming issues. Shantanu Deshpande created the company after speaking with a coworker at Harry's, an American grooming brand. Deshpande realised there was a demand for a similar brand in India as a result.
The startup is a consumer goods company that specialises in the development of shave, beard, and skincare products. Men's grooming, personal care, skincare, and handmade soaps are its specialities. Men's grooming items are available under a private label brand. Shaving kits, beard care products, hair care, skincare, and other items are also available. Women's hygiene items are also available from the brand.
It guarantees a holistic, wholesome experience from head to toe with the recent launch of its hair care product, which includes four superfoods-enriched hair oil blends. The Bombay Shaving Company manufactures a wide range of goods geared toward men's grooming needs. The startup gets its blades from the Japanese manufacturer Feather, but everything else is made in-house. The startup markets itself as a premium brand.
Using its investor connections, the startup has been able to access the supply chains of significant FMCG corporations. After purchasing a product, customers can subscribe to their offerings. The subscription is quite flexible; subscribers can select their items, refill frequency, and pause/restart/cancel at any time. Their product line currently consists of four verticals: Shave, Beard, Skin, and Bath.
The startup claimed to have over 12,000 clients as of August 2017 and was chosen by Amazon for a global launch. Bombay Shaving Company appointed star cricketer R Ashwin as a brand ambassador in July 2021. Ashwin will appear in the "Shave to Shine" omnichannel campaign, which will include new goods, social media activities, retail branding, and influencers.
10. TrulyMadly
Legal Name- Crescere Technologies Pvt. Ltd.
Sector- Internet, Dating & Match-making 
Products & Services- Mobile Application
Founders- Rahul Kumar, Snehil Khanor, Hitesh Dhingra, Kunal Khattar, Amit Gupta and Sachin Bhatia
Date Of Starting- 2013
Geographical Range- India
Number of Investors- 23
Key Investors- Smile Group, Kae Capital, Helion Venture Partners and Angel List
Funding Rounds- 4
Total Funding Amount- $ 9.11 Million
Valuation- $ 5.08 Million
TrulyMadly is an Indian-origin online dating and matchmaking platform for serious dating that has over 6 million users and is available on Android and iOS apps as well as as a Progressive Web App (PWA). Delhi-based startup TrulyMadly is a brand-new, cutting-edge approach to finding true love. A dating site that connects singles based on shared interests and psychological compatibility. The startup allows the ability to customise your profile. Only the people that are assigned to you can see your profile. And you can only get messages from people you've liked. The startup assures there is no casual surfing, spamming, or spying.
Trulymadly, India's equivalent of Tinder, is widely regarded as the greatest dating and matchmaking app in the country. Unlike Tinder and other dating apps, which display hundreds of irrelevant matches, TrulyMadly only displays up to ten results. The software asks you to complete a series of quizzes to build your profile and then matches you with your perfect companion based on the results.
The startup offers personality-based online dating and matchmaking services. Users can take the personality quiz and receive compatibility ratings through the platform. They can find compatible mates using the platform's exclusive technology. Users can swipe through the profiles to select their ideal companion by looking at the bio, trust score, and other details. It includes features such as in-app messaging, secure profiles, and more. 
The startup takes pride in being the safest dating and matchmaking site for Indian singles available today. It's also one of the most beneficial, thanks to unique technology that allows it to recommend extremely compatible matches to its users. It bridges the gap between casual dating apps and matrimonial websites for those looking for something serious, by themselves and for themselves, without having to resort to marriage services that are primarily based on caste, religion, and family income.
The startup helps to locate you a truly real match by verifying ID evidence, social accounts, and employment records. Its goal is not about introducing two single individuals, it's about finding true compatibility and it's all about matching together the right two single folks. The startup has assisted tens of thousands of users in finding their life partners during the last six years of its operation. Users have met on the platform, gotten to know each other, and dated for one to two years before getting engaged or married, according to several success stories.
Conclusion
Delhi has dethroned Bengaluru at the forefront of the startup world. In recent years, the abundance of commercial space accessible at inexpensive rentals in Noida, Gurugram, and Delhi has allowed ambitious entrepreneurs to save money and establish their startups in these cities. 
The startup revolution has been able to persuade professionals and heirs to leave the security of their steady employment and create their businesses during the last decade. Delhi has been one such major hotspot for the revolutionary startup culture in India.