Trends
Top 10 Most Valuable Unicorns in India 2022
Top 10 Most Valuable Unicorns in India 2022
India has emerged to be called the third largest ecosystem for the most reputed and innovative startups or unicorns  across the 642 districts of the country. When we talk about innovation and unique quality, then the government stands in the second position, with some of the top jobs in the sectors of scientific publications and the quality of the number of universities that are widespread in the country, serving thousands and millions of people with the middle-income level.
India has been recognized as the one country which has been able to solve the problems in the diverse 56 industrial sectors, 13% from the IT industries, 9% of the healthcare, 5% agricultural, food, beverages, 7% of the education and 5% in the commercial and professional services. It has seen an immense level of growth between 2015 to 2021. The Indian startups and unicorns have been flourishing in the fast-paced and have given some dynamic results.
The country is home to 94 unicorns which have provided a total valuation of $319.67 Bn. Out of the total number of unicorns, 44 had a total valuation of $94.77 Bn in 2021, while 13 unicorns had a valuation of $25.4 Bn in 2022. 2020, 2021 and 2022 have witnessed the maximum number of startups that have transformed and got unicorn status. The pandemic of COVID-19 caused a significant amount of socio-economic suffering globally. Still, it was when the entrepreneurs had worked very effortlessly to contribute to the country's economy and the COVID-19 relief.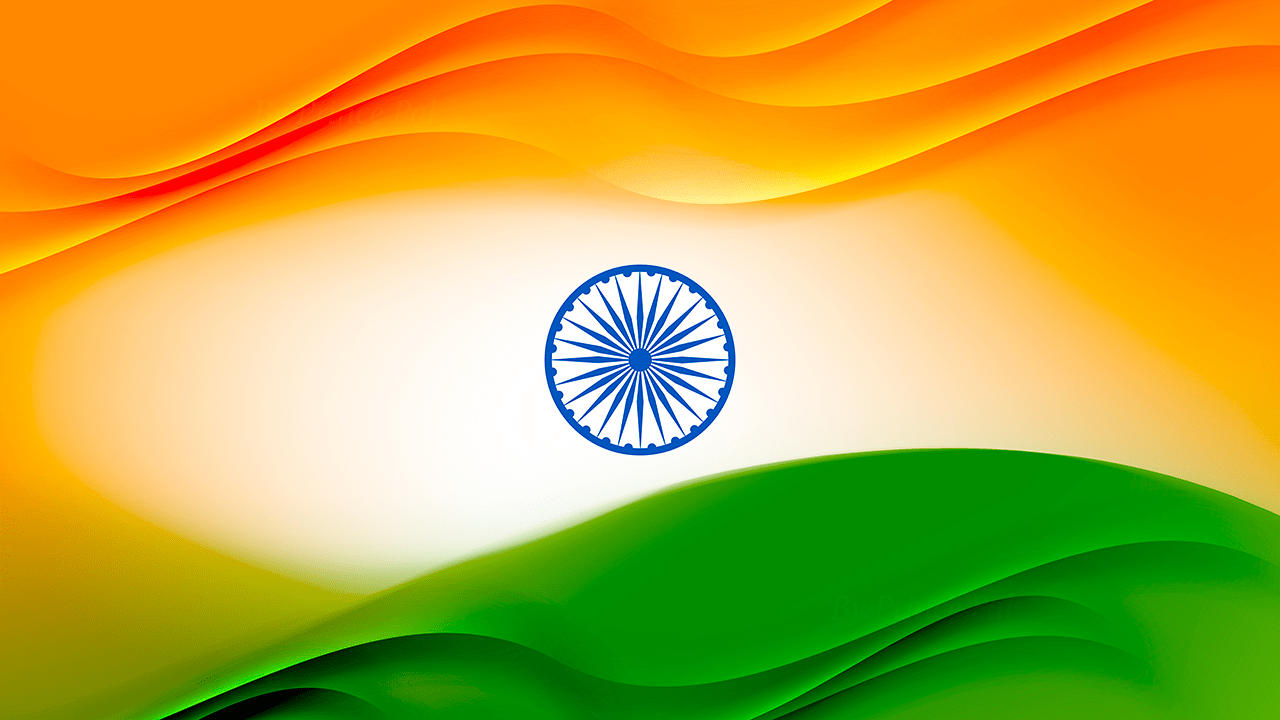 Every startup in the country has gone through a unique journey to becoming a unicorn. Any startup takes the minimum and maximum time to become a unicorn is almost 37 years. Most Indian unicorns have been exploring public listing avenues as the next step to realizing the companies' growth potential. The investors of the companies have been playing a significant role in all of the startups, giving them better chances of transformation.
Additionally, there has also been a shift in the traditional ways of funding in which startups are now more looking at the exercising routes like crowdfunding,revenue-based financing, venture debt and bank loans. In recent times, 1 out of every ten unicorns globally has been born in India. 
Below are some of India's most favoured unicorns that have acquired an excellent level of audience appreciation and have been showing tremendous growth in recent years.
1. Flipkart
Flipkart is the one e-commerce platform or marketplace in India that the Indians mainly favour, And it has been used nowadays in a substantial sector. It has been acquiring a lot of appreciation across the country. Flipkart is the one e-commerce platform that needs no introduction because it's straightforward it's called the big billion days, one of the most sought after online events that millions of Indians look up to.
Flipkart has been recorded as the first Indian unicorn that achieved the unicorn valuation from 2011 – to 2012 after InMobi, the first Indian unicorn. It has acquired over three 50 million users, 150+ million products, which are distributed across 80+ categories. Flipkart is the one platform that provides the best household products and services for Indian homemakers or masses. Walmart acquired this e-commerce giant in 2018 for a whooping of $16 billion, which has helped the scale grow very fast and easy.
Sachin Bansal and Binny Bansal founded this Company with Recorded a valuation of over $37.6 billion, and it's considered the highest valued Indian Company as of 2021. Flipkart was founded in 2007, located in Bengaluru, Karnataka. It has been serving the industries of e-commerce and the marketplace. It has some critical investors Like Walmart, Softbank, Tencent, and many more applications of Flipkart is a straightforward process.
You need to sign up on their application or website if you are a new customer and avail yourself of discounts and offers always provided for new customers or even existing customers. Then also, on every occasion like Holi or Diwali, this e-commerce platform provides some of the best discounts and deals that can blow your mind.
Company Overview
| | |
| --- | --- |
|             Legal Name | Flipkart Internet Pvt Ltd.  |
|             Industries  | Marketplace & E-commerce |
|             Founder(s) | Binny Bansal & Sachin Bansal  |
|          Founded Date |                 2007 |
|   Total Funding Amount |             $12.6 Billion |
|               Investors  | Softbank Vision Fund & Qatar Investment Authority |
2. BharatPe
It is an Indian digital payment application, merchant aggregator, and payment platform encouraging all digital payments through QR and POS. This platform is not a government company, but it is a private limited company named Resilient Innovation Private Limited. It is headquartered in New Delhi, India, the Company, has tripled its valuation to $ 2.85 billion and has joined the Unicon club on August 4, 2021.
This Unicon was founded by Ashneer Grover, who was recently engaged in a telephone controversy where he has allegedly abused a court of employees. Grover was also very infamously featured on various social media platforms and news platforms several times due to his rash and rude behaviour and some of his blunt remarks. He also added "Naukri dhoond" to one of his fellow pitchers.
The founder was also associated lately with a financial fraud concerning BharatPe and his wife Madhuri and five others, an investigation of which is continuing according to the report dated January 29, 2022.  This Unicon was founded in 2018, serving the industry of payment platforms, fintech, financial services. It was founded by Ashneer Grover, Bhavik Koladiya and Shashvat Nakrani.
 Most merchants can quickly sign up instantly and start receiving payments directly into their bank account without any problems and have the flexibility to earn up to 12% interest on those payments. BharatPe makes payment acceptance very simple by providing the merchants with a single QR to accept all kinds of payment applications such as Paytm, PhonePe, Google pay, BHIM and 150+ other UPI applications.
Company Overview
| | |
| --- | --- |
|             Legal Name | Resilient Innovations Pvt Ltd.  |
|               Industries  | Apps, Finanicial Services & QR codes |
|               Founder(s) | Ashneer Grover, Bhavik Koladiya & Shashvat Nakrani  |
|            Founded Date |                   2018 |
|   Total Funding Amount |           $700.5Million |
|               Investors  | MAS Finanicial Services & Northern Arc |
3. BYJU'S
Byju's Is a Bangalore-based Ed-tech platform providing online tutoring and coaching facilities; that was started in 2011 and ran on a freemium model. This Company has provided a studying platform for most students in recent years. Most parents have recommended it because it has delivered the best kind of study material, the best kind of attention to the students.
It has been providing services in distance education, M-learning and Edtech. With this Company, you can make an excellent level of improvement in your child. Baiju Raveendran and Divya Gokulnath launched this Company. Byju's current valuation has reached up to 16 5 billion USD, and it has been used by more than 15 million students all over the world and has over nine 900,000 paid subscribers.
It is an Indian multinational educational technology company headquartered in Bangalore. It has been providing the best education which is carried out under the best teachers or mentors. Apart from providing education to the students, it also provides a platform for employment for most individuals.
It is an excellent company to work if you are looking to make a career in sales, then you are in the right place. Shah Rukh Khan, one of the greatest and India's biggest film stars, has also been the brand ambassador of the startup since 2017. He has been the one who has been inspiring most of the students to join the platform of Bjyu through social media platforms.
Company Overview
| | |
| --- | --- |
|             Legal Name | Think and Learn Pvt Ltd.  |
|               Industries  | E-learning, Education & Software |
|               Founder(s) | Byju Raveendran & Divya Gokulnath |
|            Founded Date |                 2011 |
|   Total Funding Amount |             $5.3 Billion |
|               Investors  | Byju Raveendran and Vitruvian Partners |
4. OLA Cabs
Ola Cabs is an Indian ride-sharing company that was established in 2010. As of 2019, Ola has expanded to over 1.5 million drivers across 250 cities. It has been favoured and used by many Indians daily. Ola has also expanded their networks into its first overseas market, Australia, and New Zealand, in September 2018. Ola began its operations in the UK, introducing the auto-rickshaw.
This unicorn was founded by Bhavish Aggarwal and Ankit Bhati, serving in the industry of transportation with the headquarters in Bangalore. People can easily use the Ola application by either downloading the Ola application from the Google Store or App Store.
Even if you want to book Ola Cabs without a phone, it's also straightforward. You need to follow some steps on your PC, open the browser and go to ww.olacabs.com. Then in the box on the left, enter your pick up and drop locations and the time when you want the cab. It has the car prime sedan that can seat up to 4 passengers and accommodate up to 3 to 4 medium size bags or two large bags, then prime SUV that can seat up to 6 passengers and accommodate up to 3 to 4 medium-size or two large bags.
It is an Indian multinational ride-sharing company that operates in other vertical businesses like Financial services, standard cloud kitchens, and a used–car marketplace. It is considered a very safe and secure medium from reaching one place to another, and it has been helping a lot of people who find difficulty in their transportation means.
Company Overview
| | |
| --- | --- |
|             Legal Name | ANI Technologies Pvt Ltd.  |
|             Industries  | Ride Sharing, Apps & Transportation |
|             Founder(s) | Ankit Bhati & Bhavish Agarwal  |
|          Founded Date |             2010 |
|   Total Funding Amount |          $5 Billion |
|               Investors  | Segantii Capital Management & Arrow Capital Partners  |
5. OYO Rooms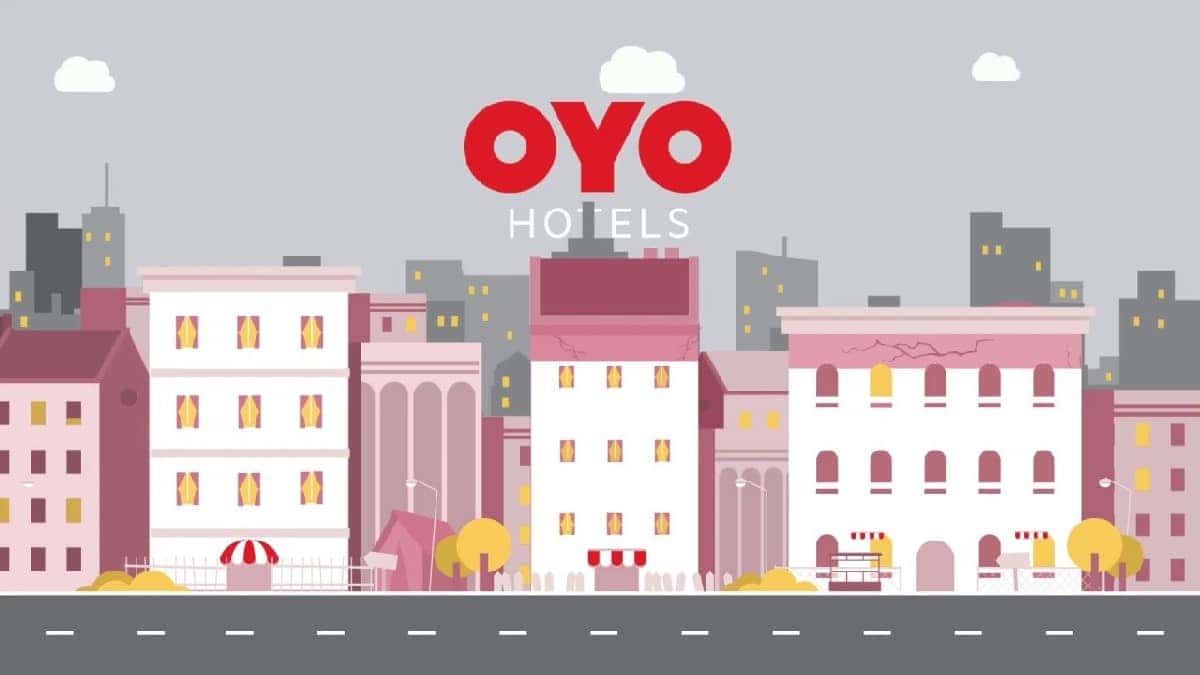 It is of the top travel startups in India, founded by a 21-year-old boy Ritesh Agarwal in 2013, considered India's largest hospitality startup, comprising the most budget hotels. This startup has worked with some of the best existing hotels and has been providing travellers awakened rooms at a significantly lower price; the rooms of Oyo start at a nominal fee of rupees 999.
By July 2021, it has recorded a valuation of $9 billion. The Company has some key investors like Softbank Group, Greenoaks Capital, Lightspeed India, hero enterprise, Airbnb and China Lodging group. OYO stands for "on your own" rooms, which sounds like something a teenage mind makes up.
Maybe that's because Oyo is an Indian founder and CEO of Ritesh Agarwal, who founded this Company when he dropped out of college. Oyo rooms' primary purpose is to be one of the best global platforms that empower entrepreneurs and small businesses with hotels and homes by offering the full stack technology that increases the earnings and ceases all operations.
It brings the most affordable and trusted accommodation that all the guests can book instantly. The audio application also features a relationship mode that helps most users find hotels and even allows unmarried couples with local ids to check-in without hassles. Oyo rooms are very safe and always help us keep privacy in safe hands and provide a cup couple–friendly environment.
Company Overview
| | |
| --- | --- |
|             Legal Name | Oravel Stays Pvt Ltd. |
|               Industries  |    Travel  & Hospitality  |
|               Founder |          Ritesh Agarwal |
|            Founded Date |              2012 |
|   Total Funding Amount |          $3.1 Billion  |
|               Investors  | Qatar Insurance Company & Microsoft |
6. Swiggy
Food has been considered to be an essential part of our daily lives. Many people in the country spend a lot of money going into hotels or restaurants or cafes, spending a lot of money on the food, which is considered a trend like going out with friends for dinner or lunch. Talking of food, most people find it very difficult to visit any hotel or a restaurant to have the best kind of food they want.
Swiggy is one of the most favourable and valuable online food ordering and delivery platforms founded by Nandan Reddy, Sriharsha Majety and Rahul Jaminj in 2014. This platform has acquired more than 5,000,000 mobile application installations; Swiggy serves Hyderabad, Delhi, Jaipur, Nagpur, Gurgaon, Lucknow and Bangalore and many other cities. It also offers on-demand grocery deliveries under the name in the stomach and an instant package delivery service called Swiggy genie.
In September 2019, Swiggy launched its instant pick up/drop-off service, which is used for various items, including laundry and document or parcel deliveries to business clients and retail customers. Swiggy is considered one of the best companies to work at the pay is good enough, and it has a friendly environment with a good culture. The managers and the team members of the Company are we be helpful.
Company Overview
| | |
| --- | --- |
|             Legal Name | Bundl Technologies Pvt Ltd.  |
|               Industries  |  Online Food & Food Delivery |
|               Founder(s) | Nandan Redddy, Phani Kishan Addepalli, Rahul Jaimini & Sriharsha Majety |
|            Founded Date |                  2014 |
|   Total Funding Amount |              $4.8 Billion |
|               Investors  |      ARK Impact & Accel  |
7. MakeMyTrip
MakeMyTrip is one of India's top online travel companies, founded by Deep Carla in 2000. The Company has based its headquarters in Gurgaon. It is very well known for its services like booking holiday packages, hotel reservations, movies, booking tickets for everyday travelling through flights, cars and trains.
It operates in 14 cities worldwide with over 30 franchisees stores in 28 cities in India alone. The route planner features allow users to access the basic information on over 1 million routes across India. This Company has been serving very did you and me in the industry of online travelling and making it very easy for all people to find the best hotels at the most affordable prices.
It offers the best discounts for all new users, provides a flat 15% off on flights, and offers a special fare for all students. By using this app, you can get up to 35% off on hotels and drive home the best experience of your travel. You can easily avail of the services by login in or signing up on their website. The Company's website even allows all the users to find their offers in all hotels in their language desired. You can set it according to your comfortable language in the settings options.
Company Overview
| | |
| --- | --- |
|           Legal Name | MakeMyTrip India Pvt Ltd. |
|             Industries  | Internet, Transportation & Travel |
|             Founder(s) | Deep Kalra, Keyur Joshi, Rajesh Magow & Sachin Bhatia  |
|          Founded Date |                  2000 |
|   Total Funding Amount |                $748 Million |
|               Investors  | Prosus & Naspers & Trip.com |
8. Nykaa
It is one of the leading cosmetic–based e-commerce platforms founded in 2012 by Falguni Nayar. Nykaa has established its headquarters in Mumbai, Maharashtra. It is known for its application and website, selling cosmetics, wellness products and skincare products. It has a massive range of 200,000 products from 2000 national and international brands as of 2020.
Many famous Bollywood actresses like Alia Bhatt and Katrina Kaif have been the brand ambassadors of Nykaa. So many girls have been attracted to this Company and have spent a lot of money maintaining their skin and making it look good. Nykaa is an Indian e-commerce company selling the best beauty products across websites, mobile applications and stores.
Nykaa even strives to offer the best advice to the various platforms like their beauty book, Nykaa network, which is the community of millions of beauty and fashion enthusiastic across India, and Nykaa TV, the YouTube channel, which has been engaging an audience of over 1 million. The central vision of Nykaa is to inspire and enable each person to thrive in their uniqueness by creating a community and being trusted by a source of information and products to cater to every lifestyle need, by giving choice, inspiration and convenience to diverse consumers.
Company Overview
| | |
| --- | --- |
|             Legal Name | Nykaa E-Retail Pvt Ltd.  |
|               Industries  | Beauty. Lifestyle & Fashion  |
|                Founder |         Falguni Nayar |
|            Founded Date |              2012 |
|   Total Funding Amount |          $148.5 Million |
|               Investors  | Fidelity Management and Research Company & Alia Bhatt |
9. CoinDCX
CoinDCX is an Indian cryptocurrency exchange aggregator based in Mumbai and specializes in the crypto–enabled financial services has been aiming to develop the best financial assistance without any borders to allow an effortless and seamless flow of capital powered by the best security. CoinDCX has raised $90 million in series C funding to emerge as a unicorn and become India's first cryptocurrency Unicorn.
This Company was founded by Neeraj Khandelwal and Sumit Gupta, providing their Blockchain, fintech and cryptocurrency services. It was founded in 2018 and has been making tremendous growth with the help of well-known investors like B Capital Group and Polychain. It has recorded a total valuation of up to $1.1 billion, and still, it has been making great validation because of its daily and new customers.
It is considered India's most powerful and safest cryptocurrency exchange platform, and you can easily buy and sell bitcoin and other cryptocurrencies. On this platform, users can easily connect to their bank accounts to buy and sell the crypto is in INR within seconds through IMPS, RTGS, NEFT and UPI or their partnered payment gateways.
CoinDCX always offers paramount importance for the security of the digital assets, cryptocurrencies, and the personal information of all the users stored within the exchange. It is an application that ultimately simplifies the complicated process of buying, selling and holding cryptocurrencies with a zero-fee policy.
Company Overview
| | |
| --- | --- |
|             Legal Name |  CoinDCX Pvt Ltd.  |
|             Industries  | Blockchain, Cryptocurrency & Finacnial Services |
|             Founder(s) | Neeraj Khandelwal &  |
|          Founded Date |                 2018 |
|   Total Funding Amount |              $109 Million |
|               Investors  | Block.one & Jump Capital  |
10. PharmEasy
It is an online healthcare delivery platform founded in 2015 by Dharmil Sheth, Dhaval Shah and Nikhil Innan. The Company has its headquarters in Mumbai, Maharashtra, and is currently considered one of India's leading online healthcare aggregators. Apart from selling their medicines online, the platform of PharmEasy also helps connect the patients with the closest local pharmacy and diagnostic Centre based on their medical needs.
It has delivered the medicines in over thousand plus cities across 22,000 pin codes. Also, it claims to have given more than 1.5,00,00,000 orders, with over one lakh medicines available on the website. And it is also considered a great start to work as it provides very flexible work hours and has a friendly environment. It has a very viable business model which has a great vision to change the healthcare industry in India.
It operates in several major cities of India, where you can shop for medicines online. It becomes convenient for individuals, families, and friends to find the medication. PharmEasy is the third startup to become a unicorn in the last three days, after grade and Meesho.
After the latest financing round, valued at $1.5 billion, what is the point when they achieve unicorn status? Every test booked through PharmEasy is always conducted by most certified labs that are 100% verified and trustworthy for all the patients. You also get a free sample picked up by the most professional phlebotomists from your home or the preferred location.
Company Overview
| | |
| --- | --- |
|             Legal Name | Axelia Solutions Pvt Ltd.  |
|               Industries  | Health Care, Pharmaceutical & Wellness |
|               Founder(s) | Dharmil Seth, Dhaval Shah & Mikhil Innani |
|            Founded Date |                 2015 |
|   Total Funding Amount |           $1.6 Billion |
|               Investors  | VestinWolf Capital Management & Trifecta Capital Advisors.  |
The emergence of so many unicorns has been very beneficial to all stakeholders and most of the employment generation. The Indian startup ecosystem is nothing, and it is just short of a revolution with its $106 billion worth of value created by the 44 famous unicorns of India.
A few of the major factors responsible for the rise of unicorns are the availability of private equity funds, increasing internet penetration, and the different modes of digital payments. India has been changing its reforms and policies toward startups with various government initiatives that have helped the Indian startup scale. Unicorns are great but are not enough for India. India is home to 50,000 startups, but only 72 have joined the unicorn club.
The underlying enablers of the most innovative and creative startup ecosystem include internet penetration and smartphones, cloud computing, application programming interfaces and many more. India has been emerging a lot in its development and taking more steps towards becoming the best country for all sectors responsible for the smooth working of the country and its people.