Trends
New entrants in the lane threaten Ola's and Uber's monopoly
Ola and Uber are the two most popular ride-hailing platforms in India. However, they are being challenged by several smaller start-ups, traditional players, and business models specific to each category.
After the Covid-19 pandemic slowed down urban mobility for two years, Rapido in the auto segment, BluSmart with its electric car fleet in Delhi-NCR, blockchain-based mobility start-up Drive, and other new and old companies in the lucrative airport and inter-city services space are doing everything they can to take market share from the leaders.
Before the pandemic, Ola and Uber dominated ride-hailing, especially in cabs, but as the economy has grown, many companies think the market is ready for change.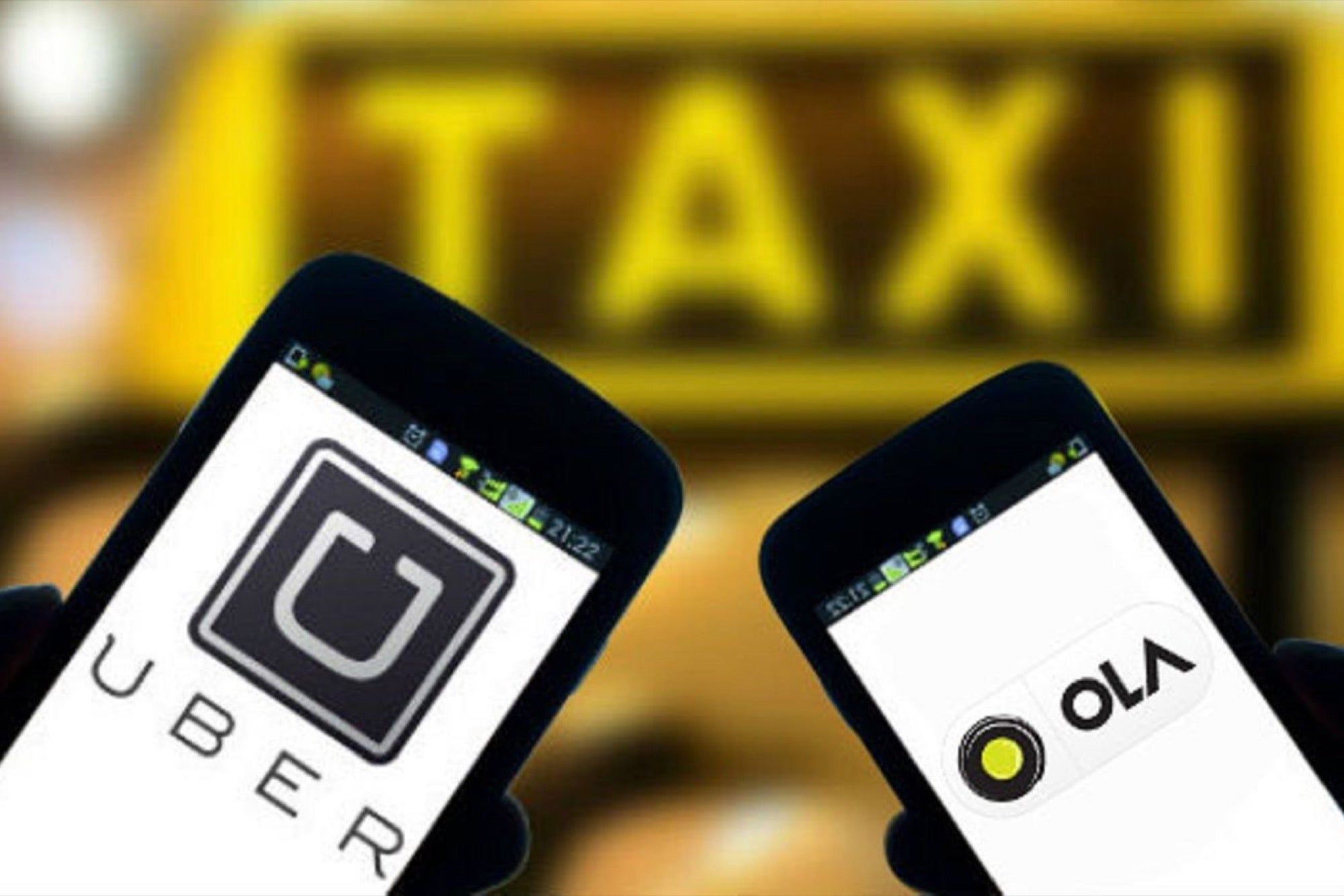 People in the know say that BluSmart, a Bengaluru-based company that makes all-electric taxis, is close to getting $250 million from investors like BP's venture capital division. Tushar Garg, one of the company's co-founders, told one of the leading daily news that 1,800 cabs in Delhi-NCR and 500–700 more are being added monthly.
Drife said on the instant messaging service Telegram that it was testing out about 10,000 taxis in Bengaluru. Users can set their prices on the platform, and drivers can get paid daily.
Tanveer Pasha, the head of the Ola-Uber cab drivers' association, says there are about 45,000 Ola and Uber drivers in the city. Before the pandemic, there were more than 100,000 drivers.
All of these groups want to make Ola and Uber less successful at a time when both are getting more rides than before.
Vumonic, a platform for collecting data, says that there were 1.4 times as many rides on Ola and Uber in April as in January 2020.
One of the leading daily news asked Ola about its market share and whether it faced competition in different categories, and Ola did not answer.
Uber also didn't give specific market share numbers, but they did say that one out of every two rides doesn't involve a car.
"The market is big enough for more than one player, and since we have the best products in the two-, three-, and four-wheeler categories on our platform in more than 100 cities, we think competition only makes us better for our customers, both riders and drivers," a spokesperson for Uber said.
Beyond calling a taxi
Companies are trying to grow not only in the taxi business but also in the car business (three-wheelers).
Rapido co-founder Aravind Sanka told one of the leading daily news that the company has the same market share in Bengaluru and Hyderabad as Uber after launching its auto service during the pandemic.
Sanka said that it has 18% of the market in the U.S.
Even though Rapido is known for its bike taxi service, the auto category now makes up the most significant part of its gross merchandise value (GMV).
Its GMV went from $55 million in June 2021 to $314 million in June, and Sanka said that more than 45 percent of its GMV comes from cars.
In April, food delivery service Swiggy led a $180 million investment round in Bengaluru-based mobility company Rapido. This gave Swiggy a 15 percent stake in the company.
Emerging companies have taken advantage of the chance by understanding the analytics of consumer problems and patterns and focusing on solutions in categories that are likely to make money.
They have also focused on routes that are good for the environment by ensuring that prices are transparent, that people are picked up on time, that the vehicles are clean, and that drivers are polite.
"Those quick to adapt to customers' wants will find niches and fill the gaps opening up. Vinay Piparsania, founder of the mobility advisory firm MillenStrat Advisory & Research, said, "Managing such a business is much more than a tech platform. It is built on a foundation of partnership through a customer-centric, collaborative, and compliant ecosystem."
During the pandemic, it was hard for people to share cars because they didn't feel safe doing so.
That has changed, and experts say that as the economy improves, it gives users back their trust.
"As a natural extension of our ticketing and lodging business, we started offering last mile solutions like airport transfers, one-way cab transfers, and inter- and intra-city cab rental," said Parikshit Choudhury, chief business officer, ground transport, MakeMyTrip. The company has partnered with Meru, BluSmart, Mega Cabs, and other independent cab operators to offer airport pick-up and drop-off services.
"In one-way transfers, it works for both the passenger and the cab driver because they only have to pay for one way." "MakeMyTrip can set up a return trip, which makes the best use of our assets," Choudhury said.
Airport rides and trips between cities are some of the most profitable parts of the taxi business because they last longer and bring in more money.
Kaushik Madhavan, vice president of Frost and Sullivan's mobility practice, said, "After the pandemic, commuters' mobility needs have changed and become more complex. Drivers and taxi owners find it hard to deal with the uncertainty and business terms of existing agreements with Ola and Uber."
Crush on the supply side
"During the pandemic, many drivers stopped paying their loans and bills and got other jobs. This meant fewer cars were available as commuters slowly started returning," said Piparsania of MillenStrat.
One of the leading daily news reports on May 22 that drivers were leaving Ola and Uber because fuel prices were rising and incentives were not good enough.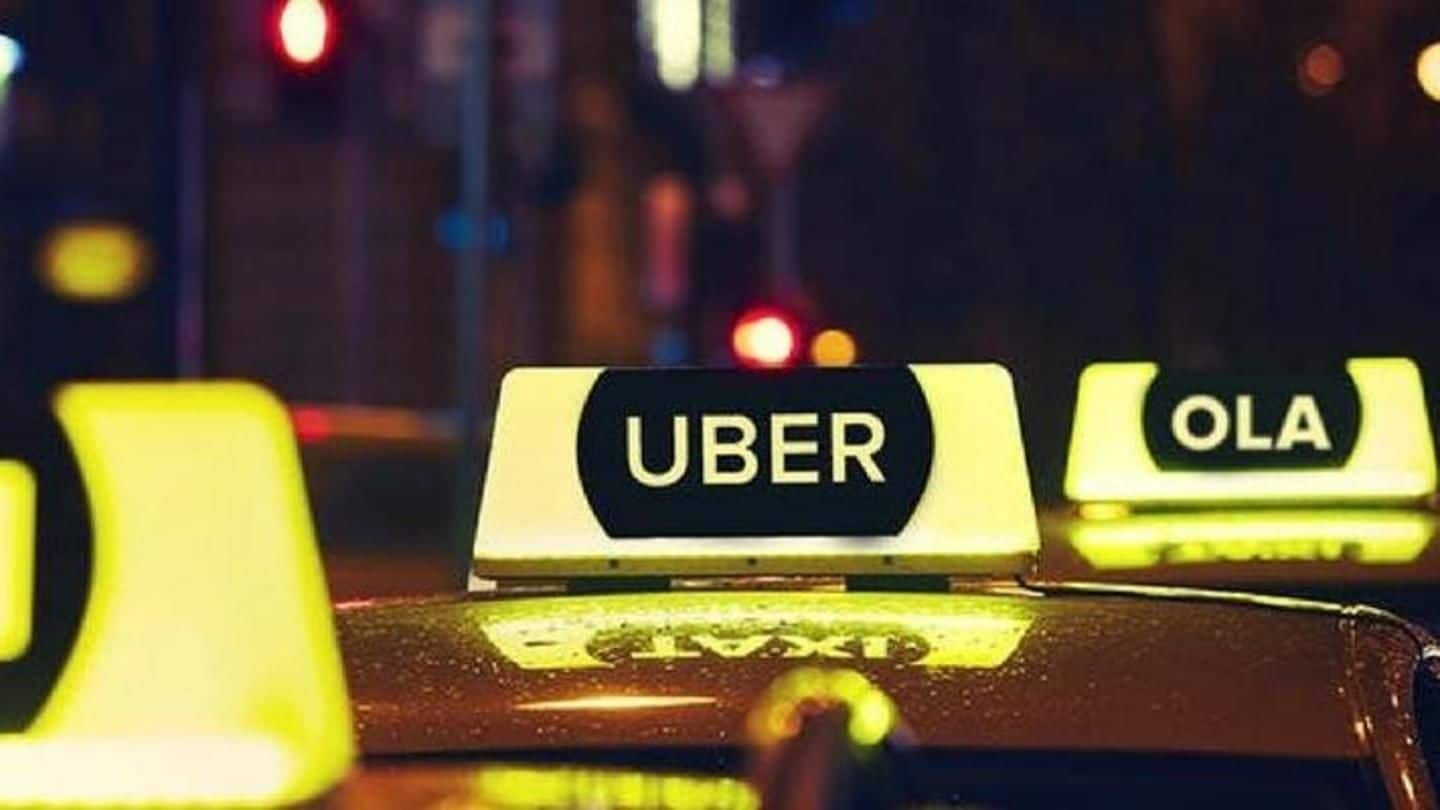 Those drivers who could stay in Ola and Uber business had to deal with higher prices for gas and maintenance, fewer riders, and no way to share riders.
Many of these people are trying to solve this problem in particular.
One of the leading daily news has looked at Drife's whitepaper, which says that platform commissions (Drife charges a subscription fee) are only about a third of "other" ride-hailing platforms. Drivers make 21 to 27 percent more with Drife than with incumbents.
"As demand for commuting has now surpassed pre-pandemic levels, especially in metro areas, the situation has dramatically changed. Uber and Ola have taken an opportunistic approach to recover business by raising fares, lowering driver incentives, and cutting staff," said Madhavan.
Due to problems in manufacturing, there were fewer and less reliable new cars on the market. This meant that people continued to use ride-hailing services as offices reopened and intercity travel and flights resumed.
"In turn, Ola and Uber drivers saw the chance to make the most money for themselves by avoiding rides that didn't pay out as well and skipping those that did, without worrying about getting in trouble because Uber and Ola didn't care," said Piparsania of MilliStrat.
Several Ola and Uber drivers didn't clean or take care of their cars as well as they should have. Piparsania said the effect on commuters was that they were forced to pay more for less service, which caused them a lot of frustration and anxiety.
Move to corporate biz.
Most people who use ride-hailing services more than once are people who go to and from work. In this market, specialized players also offer services tailored to this group.
Before the pandemic, companies like Move-in-Sync and Lithium Urban started focusing on the daily commute to work by partnering with corporations to transport employees. These companies are returning to what they were doing before the pandemic.
Eversource Capital, based in Mumbai, bought most of Lithium Urban in March. In April, the company made a deal with Tata Motors to buy 5,000 electric cars.
Self-drive rentals through Myles and Avis are now back to where they were before the pandemic.
"The last three months have been perfect. The founder of Myles Cars, Sakshi Vij, said that business travelers and young urban vacationers are choosing self-drive options on their platform.
Because of the pandemic, people became more aware of money and savings.
At the same time, there was a need for ways for people to get around, like renting cars instead of buying their own.
Young people don't think about jobs in the long term, so they want to spend money on experiences instead of cars. Sunil Gupta, the managing director and CEO of Avis India, said that this trend is becoming more popular.
"We've seen a smart recovery since February 2022, reaching the same level as before COVID-19 as more people travel within the country. This has also caused us to reinvest in growing the size of our fleet," Gupta said.
Sakshi from Myles said, "We hope to have 5,000 vehicles on our platform in the next 12 to 18 months."
Experts say that there is room for more than two players and that after the pandemic, there will be a clear power shift away from the current duopoly and toward a more competitive mobility market.