Trends
Chinese made Huawei tower could breach US nuclear arsenal, hints FBI probe
Chinese made Huawei tower could breach US nuclear arsenal, hints FBI probe
There have been no reports of Chinese espionage on American soil, according to the Chinese government. CNN reported that Huawei has denied the tower can operate within the US government spectrum.
At Midwest US military bases, the FBI found Chinese-made Huawei equipment installed on cell towers, CNN reported.
As specified by the federal probe agency, the equipment allows capture and disruption of highly restricted communications within the US defense department, including those used by the US Strategic Command, which oversees nuclear weapons.
Huawei equipment is thought to have been developed during the Obama administration. Intelligence officials have not determined whether these Huawei towers intercepted and sent any sensitive data back to Beijing. Technically, proving that data has been stolen and sent overseas is difficult, sources tell the website.
Chinese espionage on American soil has been denied by the Chinese government. Moreover, Huawei denied that its tower can operate on the US military spectrum, according to CNN.
Officials of the US Strategic Command told CNBC that the towers can intercept both commercial mobile traffic and restricted military airwaves, thus allowing Beijing to gain access to Washington DC's nuclear arsenal.
The towers may compromise US nuclear triad command and control, according to a former FBI official.
There was so much secrecy surrounding the FBI investigation that some government and White House leaders weren't briefed until 2019. The U.S. communications regulator banned Huawei and other Chinese equipment brands from small telecommunications firms that year. Rural parts of the country will be freed of Chinese-based Huawei and ZTE cell technology by 2020, thanks to a $1.9 billion budget approved by the US Congress. Even after two years, the equipment has not been removed.
The deal seemed fantastic on paper. Local officials hoped the ornate Chinese garden built at the National Arboretum in Washington DC would attract thousands of tourists every year. The Chinese government offered $100 million to build the project in 2017. It included temples, pavilions, and a 70-foot white pagoda.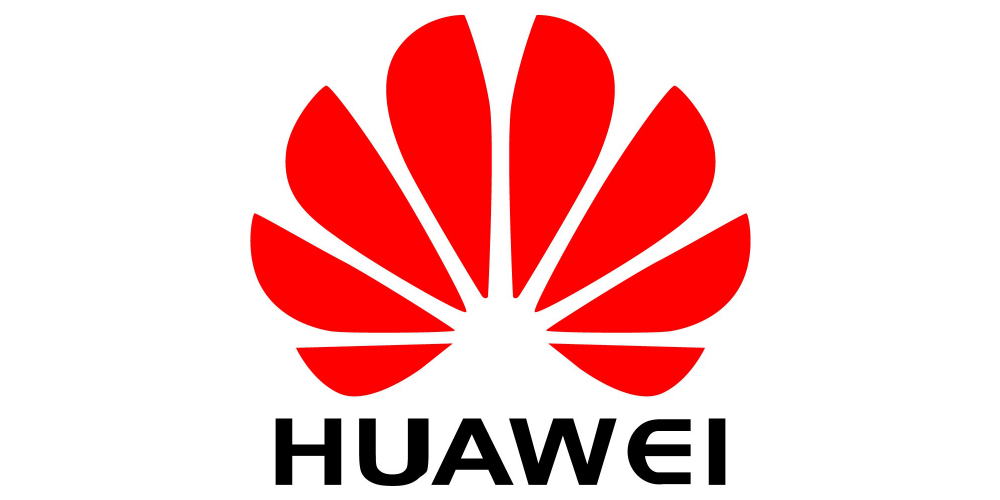 Upon digging into the details, US counterintelligence officials discovered numerous red flags. CNN reported that multiple sources familiar with the episode said the pagoda had been strategically positioned two miles from the US Capitol on a high point, a prime location for signals intelligence collection.
US Customs officials are prohibited from examining diplomatic pouches from which materials would be shipped to China, sources said. Before construction started, federal officials killed the project. 
There has been a dramatic escalation of Chinese espionage on US soil in the past decade, according to career US security officials. The canceled garden is part of an FBI and other federal agencies' frenzy of counterintelligence activity.
Chinese land purchases near critical infrastructure have been investigated by federal officials since at least 2017, a high-profile regional consulate believed to be a hotbed of Chinese spy activity has been shut down, and efforts to plant listening devices have been stonewalled.
An alarming discovery by the FBI is that Huawei equipment is atop cell towers near US military bases in the Midwest that are made in China. In its investigation, the FBI determined that the equipment could capture and disrupt highly restricted Pentagon communications, including those of the Nuclear Weapons Command, which oversees the nation's nuclear arsenal.
The existence of the investigation and its findings have not been reported, despite broad concerns about Huawei equipment near US military installations. At least the Obama administration is responsible for its origins. There were more than a dozen sources that described it to CNN under the condition of anonymity, including current and former national security officials.
Whether these towers intercepted and sent data back to Beijing hasn't been determined by the intelligence community. In terms of technology, it's very difficult to prove a package of stolen data was sent overseas from a technical standpoint.
Any spying efforts by the Chinese government are strongly denied. CNN reported that Huawei denied its equipment could operate on the military communications spectrum.
The Chinese government could access America's nuclear arsenal, according to multiple sources familiar with the investigation, if it intercepts both commercial cell traffic and highly restricted airwaves used by the military.
An FBI official with knowledge of the investigation said, "This goes into some of the most sensitive things we do.". The matter would impact our ability to control and command nuclear weapons.
An interruption of that would be a very bad day, this person said.
Turning doves into hawks
It was hailed as a watershed moment by former officials who investigated its findings. Two people familiar with the matter say that some senior policymakers in the White House and elsewhere were not informed of the investigation until 2019.
Small telecoms were effectively banned from using Huawei and other Chinese-made brands of equipment that fell by the Federal Communications Commission. Some former US government officials became hawks after learning of the investigation at the highest levels. Wide swaths of rural America will be freed of Chinese-made Huawei and ZTE cellular technology by 2020, thanks to a $1.9 billion congressional appropriation. 
The federal reimbursement money has yet to be paid out and no equipment has been removed. As of July 15, the FCC is short of more than $3 billion in funds needed to reimburse all eligible companies for the removal of some 24,000 pieces of Chinese-made communications equipment.
As long as Congress does not provide more funding, the FCC plans to reimburse companies approved to remove Huawei equipment for about 40 percent of the cost. Disbursement of the funds was not specified by the FCC.
An ex-US law enforcement official told CNN the Justice Department had notified the Commerce Department of its concerns about Huawei equipment and provided a location in the US where the equipment was located.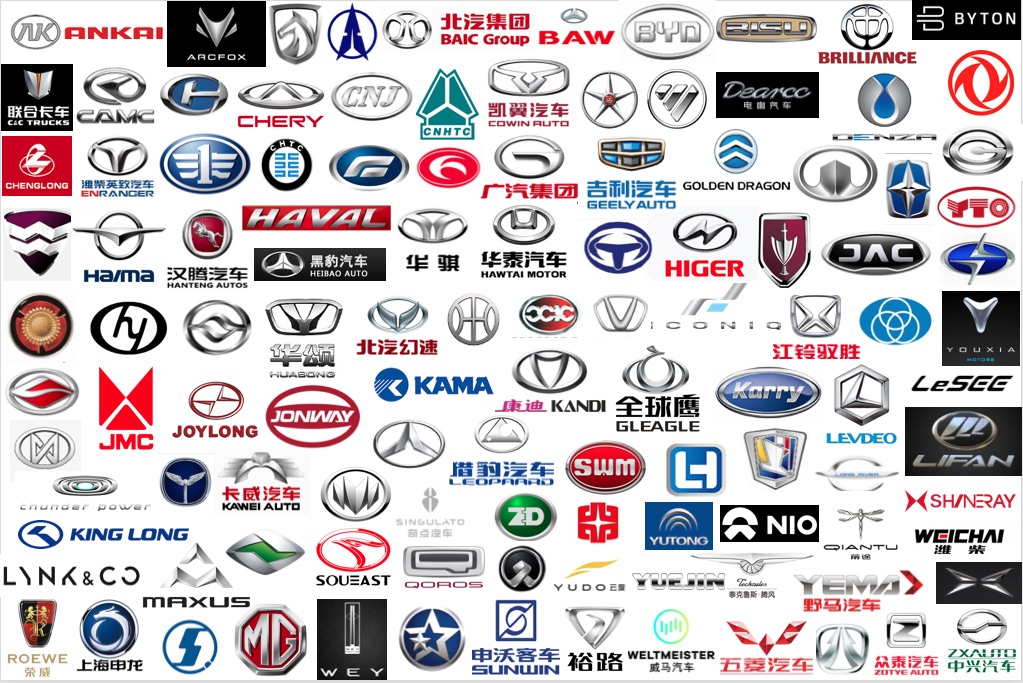 An ex-law enforcement official and a senior U.S. official said that after the Biden administration became president in 2021, the Commerce Department began investigating Huawei.
A US official said the investigation has progressed slowly and is ongoing. According to national security officials, Huawei equipment could be exploited by the Chinese government when software is updated, for example, causing external communication from the equipment.
U.S. telecom carriers may face fines and other penalties if the Commerce Department determines Huawei equipment should be removed quickly.
The Commerce Department probe was first reported by Reuters.
Despite ongoing investigations, US individuals' safety and security against malign data collection are vital to protecting our economy and national security. We cannot confirm or deny investigations, we are committed to securing our information and communications technology and services supply chain.
China's threats have recently been a priority for U.S. counterintelligence officials. According to the US National Counterintelligence and Security Center, Chinese government officials are attempting to manipulate American businesses and governments to influence US policy from behind the scenes.
To raise awareness of Chinese threats, FBI Director Christopher Wray had just traveled to London to meet with top UK law enforcement officials.
The FBI opens a new counterintelligence investigation into China every 12 hours, according to FBI Director Christopher Wray in an exclusive interview with CNN. Wray estimates that there are about 2,000 investigations. Those numbers don't even include their cyber theft, which is bigger than every other nation's combined hacking program, and has stolen more personal and corporate information from Americans than any other nation."
Wray commented that although Huawei equipment has been largely installed atop cell towers near US military bases for years, the company is still able to burrow into our telecommunications infrastructure due to its ties to a nation-state that does not adhere to the country's values and adheres to none of our laws.
A DOJ indictment against Huawei for racketeering and trade secret theft was handed down in 2020, he noted.
As far as I can tell, that's all I have to say about this." Wray concluded.
Critics see xenophobic overreach
Many critics have accused the US government of xenophobic overreach because it refuses to provide evidence that Huawei tech poses a threat to US national security. In addition, the absence of a smoking gun raises concerns about US officials' ability to distinguish legit Chinese investments from espionage.
The FCC has tested and certified all Huawei products imported to the US before being deployed there, the company told CNN. It cannot access any spectrum allocated to the Department of Defense because our equipment only operates on the spectrum allocated by the FCC for commercial use."
According to a statement released by Huawei, the company has maintained a stellar record in cyber security for more than 30 years.
Critics claim the feds have cast a wide net in their pursuit of evidence of Chinese spying, especially on academic institutions. One high-profile case involved a former University of Tennessee engineering professor who had been prosecuted for cooperating with Chinese schools in NASA-funded research, which the Justice Department targeted under its so-called China Initiative.
An MIT professor accused of concealing his ties to China was also dropped by the Justice Department on Jan. 20, because the department was unable to prove its case. The China Initiative was completely shut down by the Biden administration in February. 
Some critics have accused the federal government of chasing ghosts as it has been reluctant to disclose what it knows across multiple administrations.
In the case of China, it's really about how you treat her as a neutral actor – if you treat her as a neutral actor, then yes, it does seem crazy that there's a plot behind every tree," said Anna Puglisi, a senior fellow at Georgetown University's Center for Security and Emerging Technology. The Chinese government, however, has shown us that it is not neutral in its policies and actions."
Chinese tech in the American heartland
A disturbing pattern was detected along sections of Interstate 25 in Colorado and Montana, along arteries into Nebraska, as soon as the Obama administration took office. An archipelago of nuclear missile silos is connected to some of the most secretive military installations in the US along this heavily trafficked corridor.
The cost of Chinese-made routers and other technology has been declining in recent years as small, rural telecom providers install them on cell towers along I-25 and elsewhere. Cellular coverage is limited to these smaller carriers across much of the west, where there are few people. Huawei provided cheaper, reliable equipment to many of them.
Huawei provided the equipment for Viaero's upgrade to 3G in late 2011, the largest regional provider in the area. Now, nearly 1,000 towers spread across five western states are equipped with Huawei technology.  
Federal investigators began taking notice as Huawei equipment proliferated near US military bases, CNN reports. Particularly concerning was Huawei's practice of supplying cheap equipment to rural providers – even in cases where Huawei's equipment was not profitable – but near military assets.
According to former FBI agent John Lenkart, who focused on China's counterintelligence issues, federal investigators initially examined Huawei less from a technical perspective and more from a financial perspective. Huawei officials looked for sales deals with no return on investment, Lenkart said, and studied where Huawei's efforts were concentrated.
Lenkart said those searches revealed many [counterintelligence] concerns.
Sources familiar with the investigation said the FBI was able to determine that the Huawei equipment was capable of recognizing and disrupting DOD-spectrum communications despite its FCC certification.
The Radio Spectrum Lab at Embry-Riddle Aeronautical University in Florida has developed a device that is compliant with the FCC that listens to non-public bands but is silently waiting for some signal to activate to take advantage of other bands. The technical feasibility is there."
To prove clandestine capabilities in a device, Rojas said, a device has to be stripped down to the semiconductor level and "reverse engineered." However, he said, it was possible.
According to sources familiar with the investigation, there was another major concern along with I-25.
Weather camera worries
As a public service, Viaero began broadcasting weather and traffic live from its towers around 2014. Hundreds of cameras were installed up and down I-25 so that drivers could watch traffic and weather up and down the highway, and even be notified of tornadoes ahead of time.
However, Beijing – or anyone for that matter – could also see how US military personnel and equipment moved between closely guarded military facilities inadvertently captured by these cameras.
According to sources familiar with the matter, the public live streams were likely viewed and captured from China. According to two sources briefed on the investigation at the time, Beijing's intelligence service had the capability of hacking into the network and controlling the position of the cameras. The cameras in question ran on Huawei networks, at least in part.
Frank DiRico, CEO of Viaero, said the cameras are not a national security threat.
According to DiRico, there are a lot of missile silos in the areas he covers. The equipment was never removed, nor were there any instructions to make changes, according to him. 
The FBI has not briefed DiRico about government concerns regarding Huawei equipment, according to newspaper articles.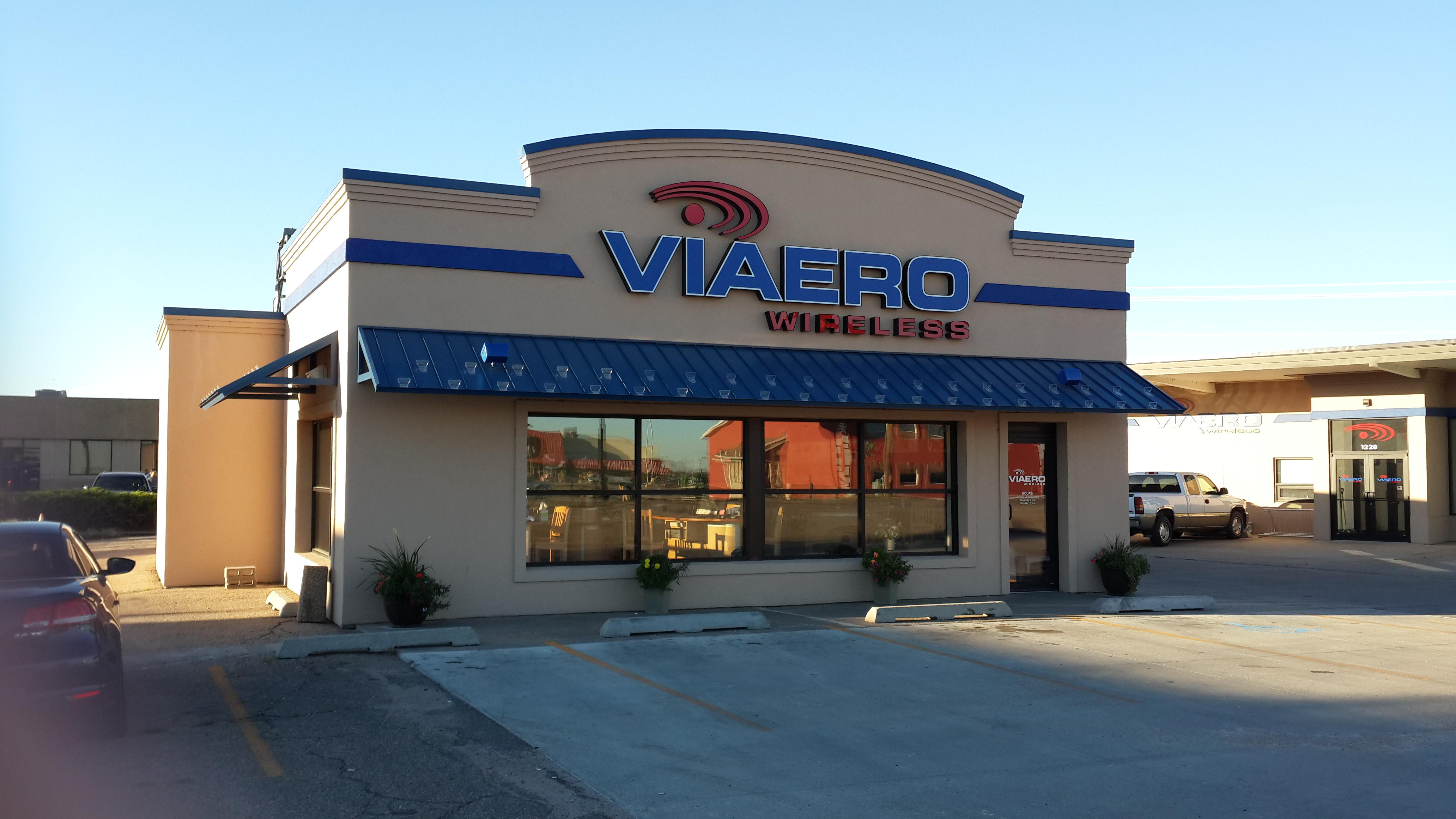 His concern is whether China's intelligence services can exploit either Huawei hardware or camera equipment, despite the government's insistence that Huawei equipment must be removed.
According to DiRico, Viaero monitors its networks well after Huawei started handling them on its own. Whether or not there is anything inappropriate going on, we feel pretty good about our ability to detect it."
Scouring the country for Chinese investments
During the I-25 investigation, counterintelligence officials began investigating other locations where Chinese companies might be interested in purchasing land or developing the municipal property as part of a "sister city" agreement.
An official once told me that officials canceled a commercial deal near sensitive military testing installations in Utah after the I-25 investigation started. Hypersonic weapons are tested and trained at range in Utah. More details were not provided by sources.
In 2020, federal officials shut down the Chinese consulate in Houston after being alarmed by espionage and influence activities.
It can sometimes be hard to tell the difference between a legitimate business opportunity and espionage, according to CNN's Bill Evanina, who ran the National Counterintelligence and Security Center until early last year.
There have been instances in which legitimate companies that have been three times removed from Beijing buy [a given] property based on obvious logical reasons, without acknowledging what is being demanded by the Chinese intelligence apparatus," Evanina said. In the past few months, we have seen what's beneath the ground."
In the end, the difficult part is that that's a legitimate business, and what town or city would refuse that money for land that sits idle," he said.
A complicated problem
Viaero, which receives federal subsidies to provide cell service to remote areas, was ordered to "rip and replace" its Huawei and ZTE equipment in 2019, following a briefing of the I-25 investigation into the Trump White House.
According to the FCC, the cost will likely exceed $1.9 billion, and without additional funding from Congress, only a fraction of the companies' costs will be reimbursed.
According to Lenkart, ripping and replacing is an ineffective and blunt response.
Viaero's CEO, DiRico, says the cost of ripping and replacing is astronomical, so reimbursement money won't cover the cost. As per the FCC, Viaero should receive only half of the funding it deserves. Within the next year, he expects the equipment to be removed.
"It's a lot of money and it's difficult," DiRico said.
A former counterintelligence official expressed frustration that the government failed to provide more details on what it knew about Chinese investments in companies or states considering them. It would also help combat the criticism that the US government targets Chinese companies and people, instead of Chinese state-run espionage because detailed information would help both private industry and state and local governments understand the seriousness of the threat.
Evanina said the government should make it clear that it is a Communist Party issue, not a Chinese issue. "And I'm the first to acknowledge that the government must do better in understanding that the Communist Party's intentions are different from those of the Chinese people."
Officials at the FBI say they are now providing more detailed defense briefings to U.S. businesses, nonprofit organizations, and state and local governments. Despite these efforts, officials are still facing challenges.
A current FBI official said: "There are times when I feel like we are lifeguards trying to rescue drowning people, but they are not seeking our assistance." However, he added, "I think sometimes we [the FBI] don't always take all the meaning that 'China threat' has in our heads to heart.
Our language about this needs to be more careful and we need to educate people about why we do what we do."
"Rip and replace" remains a hotly contested program.
There will be no easy road, DiRico said. Worrying will keep me awake at night, but we'll do what's asked."