Trends
Nykaa shares sink below the issue price as the end of the lock-in period gets near
Nykaa shares sink below the issue price as the end of the lock-in period gets near
Nykaa is one of the most prestigious brands all over the world. As the pre-IPO lock-in period comes to an end, Nykaa's parent, FSN E-Commerce Ventures, saw its share price fall by 2% on Tuesday.
Nykaa, Cartrade Tech, Delhivery, and Zomato shares all fell between 3% and 7% on Friday. It has been reported that the expiration of the pre-IPO lock-in period will impact investors' beliefs in November 2022 and that technology shares are selling off in the US due to the pre-IPO lock-in period's expiration.
The valuation matrix will change if the model is mixed with online/offline as margins will drop once the model is mixed with online/offline. Currently, Nykaa cannot have an EXCLUSIVE partnership due to its very low scale and zero offline presence. Generally, these kinds of situations result in dismay because of the long road and the optimism built into the price.
On the National Stock Exchange, the stock was TRADING at Rs 1,115 at 2:15 pm, down 2.5 percent. Three percent of the stock's value has been lost in the past five TRADING sessions. There has been a 12.67 percent decline in the past MONTH.
Investing in pre-IPOs expires on November 10. Approximately 67 percent of the shares may be traded on the expiry day, according to JM Financial. Many HNIs, including Harindarpal Singh Banga, Narotam Sekhsaria, Sunil Kant Munjal, and TPG Growth IV SF Pte. Ltd and Lighthouse India Fund III will be eligible to sell their holdings.
Nykaa's shares may drop further if it follows Zomato's script. Following the IPO, 78 percent of Zomato's shares had already escaped the mandatory one-year lock-in. The stock tanked over 13 percent to record lows on July 25.
ET Ecommerce's Profitable and Non-Profitable indexes DECLINED 5.5% and 10.8%, respectively, in the past MONTH.
A massive 79 percent premium was paid when Nykaa made its debut on 10 November 2021.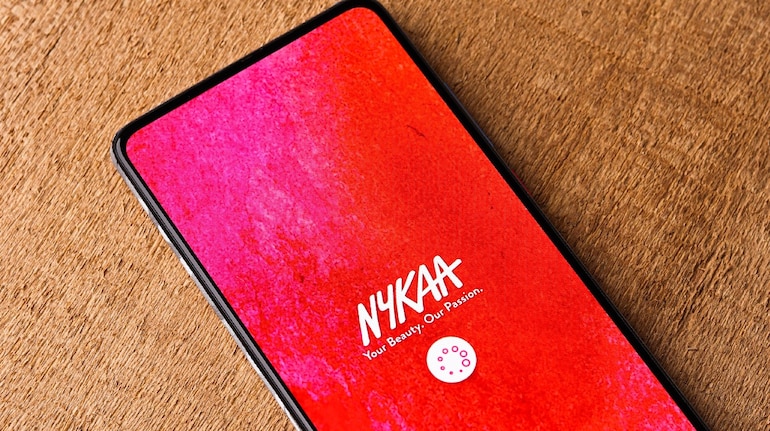 The company stays a bullish bet for JM Financial. By investing in fashion and e-B2B segments, Nykaa is planting growth seeds that make its current price look attractive compared to most traditional companies, according to the brokerage.
The stock price target is Rs 1,780, and a buy rating is given.
The stock is rated hold by ICICI Securities with a price target of Rs 1,250. We model revenue growth of 42 percent and core profit growth of 90 percent over FY22-FY24 as a result of investing in the differentiated value offer of content, curation, and convenience.
The Return Comparison between ET commerce, ET commerce profitable, ET commerce Non-Profitable, and Nifty 50 is given in a detailed way. 
ET commerce's current value is 504.92 and the return DECLINED to -2.46 in a day, -8.41 in a MONTH, -9.83 in a MONTH, and -20.93 in 6 MONTHs. 
ET commerce's profitable current value is 649.91 and the return DECLINED to -2.84 in a day, -5.55 in a MONTH, -11 in a MONTH, and -22.74 in 6 MONTHs. 
ET commerce Non- Profitable current value is 428.21 and the return DECLINED to -2.23 in a day, -10.08 in a MONTH, -9.04 in a MONTH, and -18.64 in 6 MONTHs. 
Nifty 50 current value is 17786.8 and the return increased to 0.28 in a day, 5.51 in a MONTH, 3.66 in a MONTH, and 4 in 6 MONTHs. 
Fashion portal Nykaa's parent company, FSN E-Commerce Ventures, saw its shares plunge 6.3% to close at Rs 983.55, their lowest closing since November last year. During the past MONTH, shares of the company have fallen nearly 23%, and the stock is TRADING 62% below its 52-week high. November 26, 2021, marked the stock's record high of Rs 2,574.
In November 2022, new-age companies including Nykaa, PB Fintech, Delhivery, and Paytm are expected to have their lock-in expire, which may lead to a glut of potential buyers, according to Sachin Dixit, the JM FINANCIAL ANALYST. "Even a small number of investors liquidating their positions could cause a sharp drop in share price."
The rules require that pre-IPO investors must hold the shares for at least six months. Lock-in periods were one year before April 2022. Zomato and Cartrade no longer have this lock-in condition.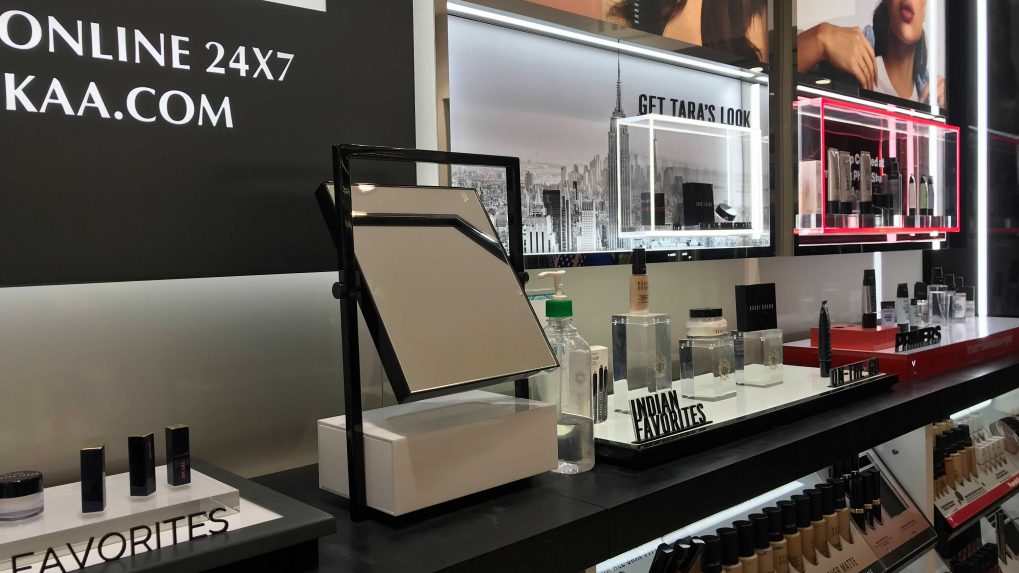 As a result of an aversion to technology and startups globally, many investors may be tempted to exit the market at the end of the lock-in period.
This week, Delhivery posted muted quarterly business growth, which led its shares to fall over 32% below their IPO price. In the quarter that ended September 2022, Delhivery's truckload business and SUPPLY CHAIN services volumes DECLINED.
In terms of price, Delhivery shares are currently TRADING 51% below their 52-week high and 28% below their price of Rs 487.
One 97 Communications, which owns the Paytm brand, is now TRADING at Rs 642.45 per share, down 70% from its IPO price. Zomato Inc's stock is now TRADING at Rs 62.60, an 18% decrease from its IPO price of Rs 76, having fallen 63% from its 52-week high.
Nykaa shares rebound from a 62% decline
Nykaa shares surged over 12% on Monday after investors bought the stock on dips after being under pressure for the past few months.
After hitting a record high of Rs 2,573.70 in November 2021, Nykaa shares have DECLINED over 62%, while it has corrected 38% in the last six months.
Scrip prices were 10% higher at Rs 1,078 at 12.29 pm, compared to Rs 983 last week.
For every fully paid-up equity share of Re 1 held by shareholders on the revised record date of November 11, 2022, the company will issue 5 fully paid-up EQUITY SHARES of Re 1 each.
Our letter dated October 03, 2022, referred to the problem of a bonus equity share issue; each fully paid-up equity share of Re 1/- will be exchanged for 5 fully paid-up EQUITY SHARES of Re 1/-. On October 28, the company said it would accept shares of the company only after the shareholders approve them by postal ballot, and announced that the board had set November 11, 2022, as the "record date" for determining the members eligible for bonus EQUITY SHARES.
Stock prices have been under severe pressure since the early November listing, and now that the mandatory anchor investor lock-in period is coming to an end on November 10.
The stock is expected to double over the next five years, according to Nomura, a global brokerage firm that recently initiated coverage of the stock with a target of Rs 1,365.
edited and proofread by nikita sharma