Trends
Ola Electric to Bring Autonomous Driving to India with Their Upcoming Electric Car in 2022
Ola Electric to Bring Autonomous Driving to India with Their Upcoming Electric Car in 2022
Ola, one of the world's largest ride-hailing companies, today announced "Mission: Electric", committed to placing 10,000 E-rickshaws and Electric auto-rickshaws in its service in the next 12 months. From the cycle rickshaws to 'shuttles' and last-mile transport, the three-wheelers have continued to play a very dominant form of daily transit for many people across the country.
It has been building on pioneering the EV pilot by the company in Nagpur. Ola believes in electrification, which can improve and bring good outcomes for customers, drivers, and business models. The company will introduce "Mission: Electric" as the one platform to introduce 1 million Electric Vehicles on the road by 2021. Ola will be working with driver-partners, cities, vehicle manufacturers, and battery companies to make sustainable technologies cost-effective and viable for daily mobility.
Ola is known to be the market leader in application-based hailing and intends to leverage its scale to bring cleaner, more comfortable, and safer products to market.   
Ola Electric started with a scooter in the Indian market, but its ambitions have some bigger things like cars and motorcycles. A recent event was held at the Ola factory, and Bhavesh Aggarwal said that the electric vehicle has been in development for the last 6-8 months and is expected in late 2023 or early 2024.
Slokarth Dash, Head of Strategy and Planning, hinted that the car would be a sub ten lakh Rupee offering. He referred to Ola as a disruptor that aims to serve the needs of the Indian masses.
Ola launched their first electric vehicle project in Nagpur on 26th May 2017. This was inaugurated by Shri Devendra Fadnavis, Hon'ble Chief Minister of Maharashtra and Shri Nitin Gadkari, Hon'ble Union Minister of Road Transport, Highways & Shipping, in the presence of key dignitaries and thousands of citizens in Nagpur. The project had electric cabs, electric auto rickshaws, rooftop solar installations, electric buses, charging stations, and battery swapping experiments.
Ola organized a demo vehicle showcasing autonomous driving technology at the event. The modified golf cart had the best speed of 20kmph as it took visiting journalists on taxi rides around a large driveway. By using two LiDAR cameras, a video camera and GPS, it stopped for people and navigated around bends autonomously. Although essential, it is said to be a proof of concept with much work yet to be done.
"Ola Electric began testing an autonomous vehicle nearly six months ago and will launch it in global markets by late 2023 or early 2024," he said. According to him, Ola Electric will aim to launch a car for around Rs 10 lakh so that more people can afford it.
At its 500-acre electric two-wheeler manufacturing facility at Pochampalli town in Tamil Nadu, the company also showcased a self-driving cart that uses LiDAR, short for light detection and ranging technology, which will be exported to other countries. The coach can be used in hospitals, malls, offices, and public places.
Aggarwal added that Ola Electric is also planning to launch a lower-priced Ola S1 scooter later this year. He had earlier said that the company might recall a few batches of electric scooters if they were faulty.
Ola discusses with several state governments to create an appropriate policy environment to deploy electric three-wheelers. The company is in the process of talking to OEM partners and EV innovators globally to bring vehicles on the road planned and phased. With the addition of 10,000 vehicles across three cities this year, Ola is quickly set to become one of the largest EV fleet operators in the world.
The future of mobility is at an essential point of inflexion. Every time oil prices spike, climate change is debated and discussed. Electric Vehicles (EVs) are inevitably and known to be forming a part of the solution.
Even after several new Indian companies entered various parts of the EV value chain, significant capital infused into the space and large-scale execution efforts, EVs are not mainstream. It is 2021, and it seems we have finally hit the inflexion point for EVs to take off.
 What are Electric Vehicles?
 Unlike conventional petrol and diesel vehicles, electric vehicles use one or more electric motors for propulsion. Electric cars have a battery charged through an electricity supply, and the electric energy is then stored and used to power the electric motor.
 There are many different types of electric vehicles going on like electric cars, electric trucks, electric buses, electric trains, electric scooters, electric bikes etc. however, in all of them, the aspect of manufacturing and putting electric vehicles on the road is the vision to make India pollution free along with saving the precious petroleum.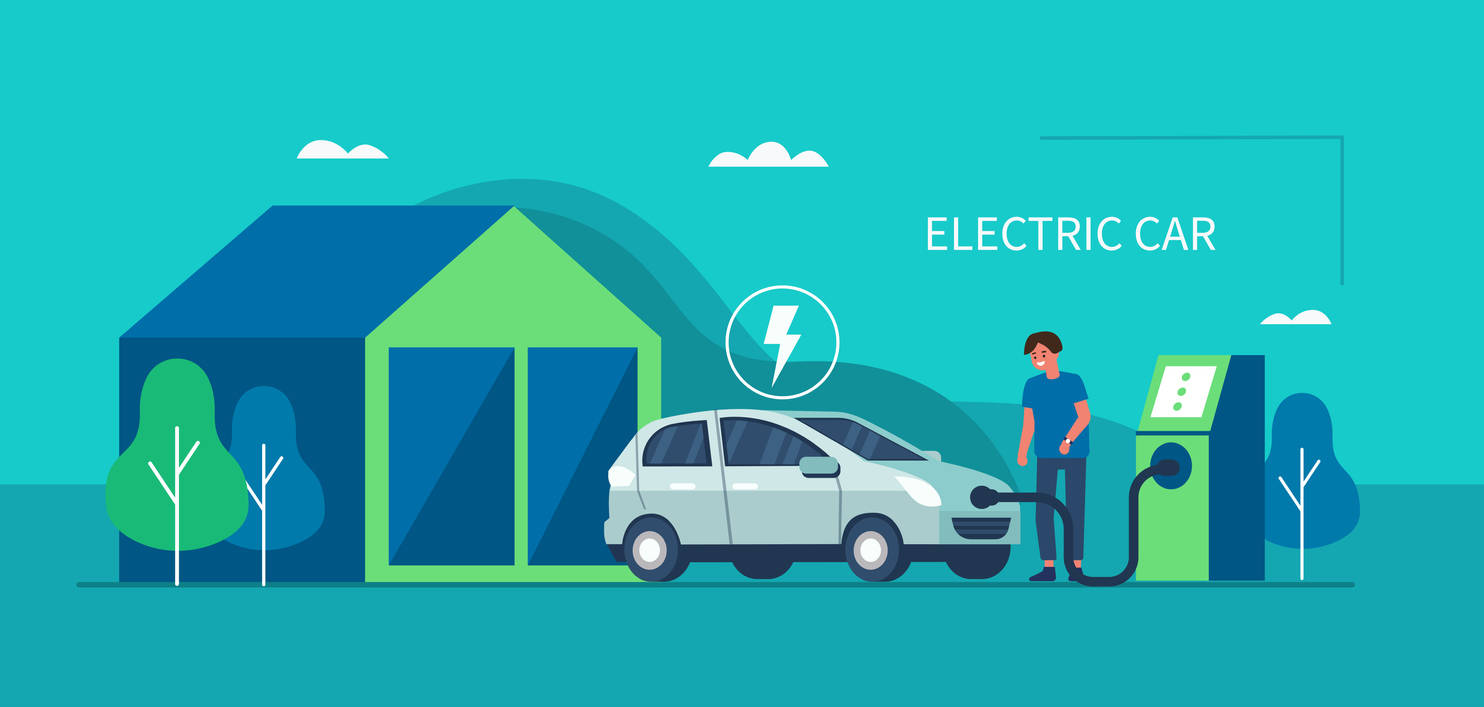 India has been manufacturing indigenously and successfully using Electric Locomotives that pull train coaches with thousands of tons of load. It has saved conventional fuels like coal and diesel and has also held the environment from getting further polluted. Accordingly, manufacturing and using electric cars is not a big hurdle.
According to a report by NITI Aayog, by pursuing an electric, shared and connected mobility future, India can save 64% of anticipated passenger road-based mobility-related energy demand and 37% of carbon emissions in 2030.
This would bring the result in a reduction of 156 mega toes in diesel and petrol consumption for that year. USD 52/bbl of crude would imply a net savings of roughly Rs 3.9 lakh crore (approximately 60 billion USD) in 2030. These figures indicate an urgent requirement to replace conventional vehicles with electric vehicles.
It was founded in 2011 by Ankit Bhati and Bhavish Agarwal. Ola is considered of the world's largest ride-sharing companies. It integrates city transportation for customers and driver-partners onto a mobile technology platform, ensuring timely, transparent, and very quick service fulfilment.
It is always focused on leveraging the best of technology and building innovative solutions ground-up that are relevant on a global scale. Notably, in 2016, The Ola Play was the world's first connected car platform for ride-sharing, transformed commuting experiences and set the tone for global innovation and creation in this space. Beyond giving a highly personal experience for users during their rides.
Ola Play also allows its partners like Microsoft, Apple Music, and Sony Liv, amongst others, to build a high quality interactive and productive experience for its users. Users across 110+ cities can connect with over 1,000,000 driver-partners across cabs, auto-rickshaws, and taxis using the Ola mobile app. Driven by a hyperlocal approach, Ola is committed to its mission of building mobility for a billion people.
edited and proofread by nikita sharma