Stories
Increased petrol, diesel, CNG, LPG, and PNG, prices have broken the backbone of middle-income groups in India.
Fuel prices have been rising for a long time in the country, and people are slowly losing all their hopes of seeing a dip in the petrol prices. At the same time, many experts argue that the price hike has been comparatively low compared to other countries like Sri Lanka, where the state-run Ceylon Petroleum Corporation has boosted the price of 92 octane gasoline to LKR 338 per litre, an increase of LKR 84.
The higher price – around Rs 80 per litre – adds to the strain on Sri Lankans, enduring the island nation's worst financial crisis in living memory. However, in a country like India, where petrol costs are currently about 110 per litre on average, the middle class is feeling the pinch. India has a varied income disparity throughout the country. The metropolitan cities have a higher salary structure compared to the B-tier cities.
The cost of living in the towns like Bhubaneswar is significantly less, so when petrol prices increase, it affects the people considerably. In a way, it changes the whole lifestyle of people, and the middle class has no other option but to cut down the cost in other departments.
Fuel Rates of India as of Now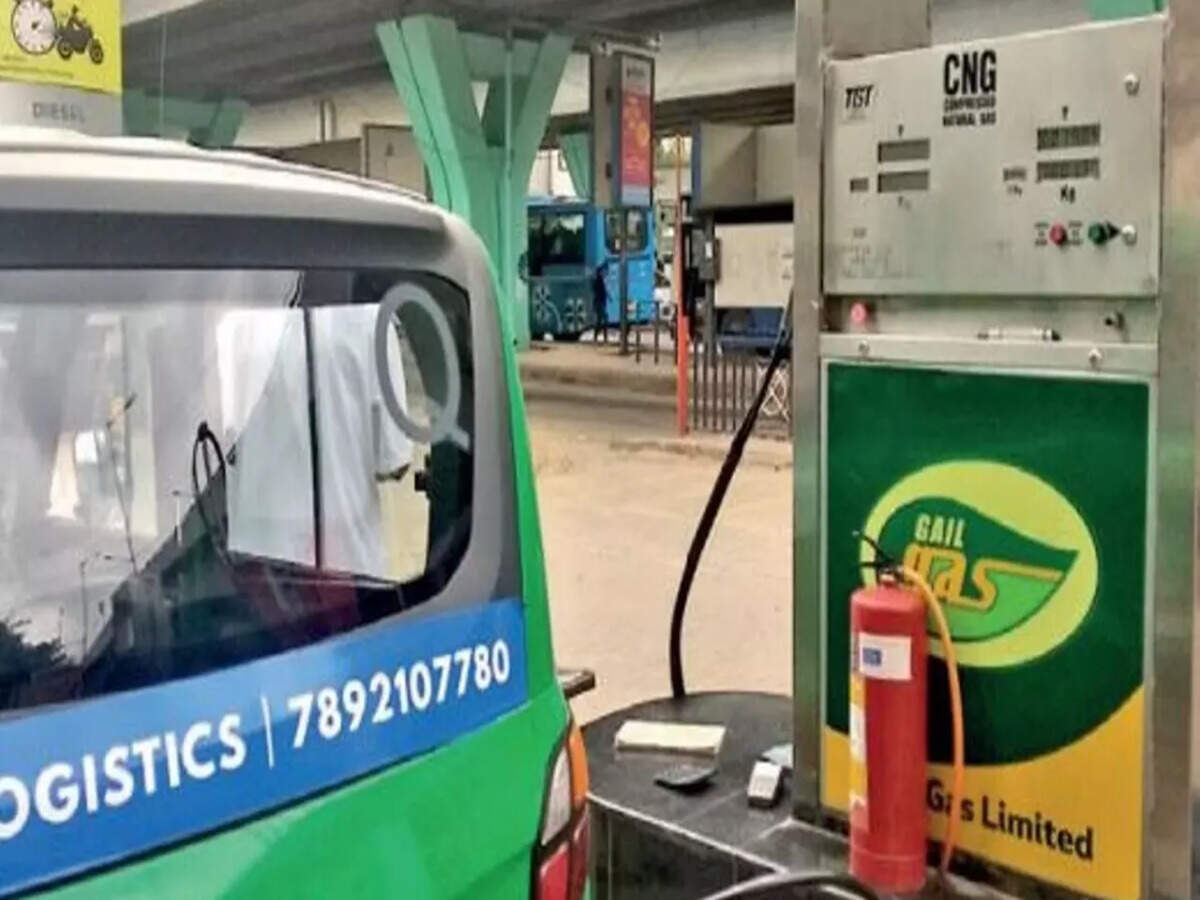 On Wednesday, April 20, 2022, the price of gasoline and diesel stayed steady for the 14th day in a row across the country. The tariffs for the significant vehicle fuels were last changed on April 6, 2022, when they were increased by 80 paise per litre.
In Delhi, the price of petrol is Rs 105.41 a litre, while the price of diesel is Rs 96.67. According to data on the Indian Oil Corporation's website, petrol costs Rs 120.51 in Mumbai, while diesel costs Rs 104.77.
The cost of gasoline and diesel varies from state to state, based on local taxes (VAT) and freight expenses. Apart from that, motor fuels are subject to an excise levy imposed by the federal government.
OMCs, adjust petrol and diesel rates daily depending on the average price of benchmark fuel in the worldwide market over the previous 15 days and foreign exchange rates.
Here are the rates of some of the cities in India and their price per litre of petrol and diesel
| | | |
| --- | --- | --- |
| City | Petrol (Rs/litre) | Diesel (Rs/litre) |
| Lucknow | 105.25 | 96.83 |
| New Delhi | 105.41 | 96.67 |
| Chennai | 110.85 | 100.94 |
| Bengaluru | 111.09 | 94.79 |
| Kolkata | 115.12 | 99.83 |
| Patna | 116.23 | 101.06 |
| Thiruvananthapuram | 117.19 | 103.95 |
| Jaipur | 118.03 | 100.92 |
| Bhopal | 118.14 | 101.16 |
| Hyderabad | 119.49 | 105.49 |
| Mumbai | 120.51 | 104.77 |
Five critical factors that affect the fuel Price in India
The Price of Crude Oil:

Crude oil is a global commodity, often known as unrefined oil. The price of this commodity directly impacts the price of gasoline and diesel in our country. The crude oil cost fluctuates whenever the item's demand and supply alter. Furthermore, worldwide political ties and future reserves and collections directly impact crude oil prices.

The rate charged to dealers and the commission:

The Oil Marketing Companies purchase and distributed crude oil (OMCs). The price charged by OMCs to dealers has a significant role in determining the price of fossil fuels. The fuel dealers are paid a commission by the Oil Marketing Companies, OMCs. This commission covers the earnings, costs, and profit of the gas station owners. This is one of the factors that determine the price of gasoline.

The overall taxes Charged:

Various taxes by the government get charged along with the central exercise duty and the value-added tax(VAT). The VAT, or sales tax, is computed after a few other elements are taken into account, such as the excise duty levied by the government, dealer commissions, etc.

The ratio consumption of refineries:

The crude oil imported into India is sent to refineries to be processed. If the number of refineries is reduced, the total amount of gasoline or diesel available for sale will also be reduced. This would also mean that the supply of fuel would be reduced, raising the power price.

The INR valuation against USD:

The value of the Indian Rupee against the US Dollar is one of the primary factors that influence the price of fuel and diesel in India. The crude oil used to refine gasoline and diesel is purchased on the international market and paid for in dollars. As a result, the USD's strength against the INR is a direct factor. The cost of acquiring crude oil will rise if the US dollar strengthens. As a result, the finished product's price will be more excellent.
On top of that, the increase in the number of motorcycles, scooters, and automobiles raises the demand for fuel. Because Indian oil refineries must purchase crude oil on the international market to turn it into gasoline and diesel, supply cannot always be guaranteed. As a result of the economic rules, when supply is limited and demand is high, the price of both fuels is guaranteed to rise.
How is the Price Rise Affecting People
Siddheshwar Yadav, a Mumbai-based autorickshaw driver, has seen his average monthly income drop by 40 percent due to rising fuel prices and autorickshaw leases. India's inflation has reached a debilitating 15-month high. Yadav's monthly income has been reduced to 9,000 rupees ($118) from 15,000 rupees ($196.8) while working a 12-hour shift every month. With the government preventing drivers from boosting metre prices and many commuters opting for public transportation to save a few rupees, Yadav is one of many drivers whose earnings have decreased even as all other expenditures have risen.
With retail inflation at record highs, not only ordinary Indians but also small and medium-sized businesses are beginning to feel the pain. While the federal government has been chastised for the hefty taxes it slaps on gasoline, New Delhi has shown no signs of giving up this critical source of money. People like Yadav are suffering as a result of this. He claims that he used to be able to spend nearly 11,000 rupees ($144.3) on his family in Uttar Pradesh, India, every month after spending lavishly on food and lodging in the city, but that sum has now fallen to just 7,000 rupees ($91.8).
Apart from the dramatic rise in crude oil costs, Vatsal Mody, a synthetic fabric exporter based in the eastern Indian city of Surat, whose principal raw material is crude oil, claimed there has been an "unrealistic" hike in freight and ship container charges. He said freight rates have increased from $5 per cubic meter before the pandemic to $15 in November-December last year and $25 presently. However, as he bids for new orders, he is just adding half of that price increase. The exporter is concerned that he will lose market share if the price rises any further.
How is it with the CNG pricing
Indraprastha Gas Limited (IGL) raised the pricing of residential piped natural gas (PNG) and compressed natural gas (CNG). CNG prices in Delhi have been increased by Rs 2.5 per kilogram to Rs 71.61 per kg as of April 14. CNG prices have been introduced to Rs 74.17 per kg in Noida, Greater Noida, and Ghaziabad, and Rs 79.94 per kg in Gurugram. CNG was being marketed at Rs 67 per kg before the recent price hike, whereas PNG had been priced at Rs 41.50 per SCM by MGL since April 6.
The new rates took effect at midnight on Tuesday, April 12, and the corporation cited a massive increase in input prices as the reason for the change. MGL cut the retail price of CNG by Rs 6/kg and PNG by Rs 3.50 on March 31 when the state government reduced the VAT on these fuels to 3% from 13.5 percent on April 1. 
The CNG pricing has also been increased, and in a way, it is affecting the auto-rickshaw drivers to ordinary people who depend on it for their day-to-day tasks. The school vans were CNG-based, and those people found it more accessible with the earlier price, but now, with the increased cost, it has been becoming difficult with each day going forward
What is the Indian Fuel Structure and Dynamics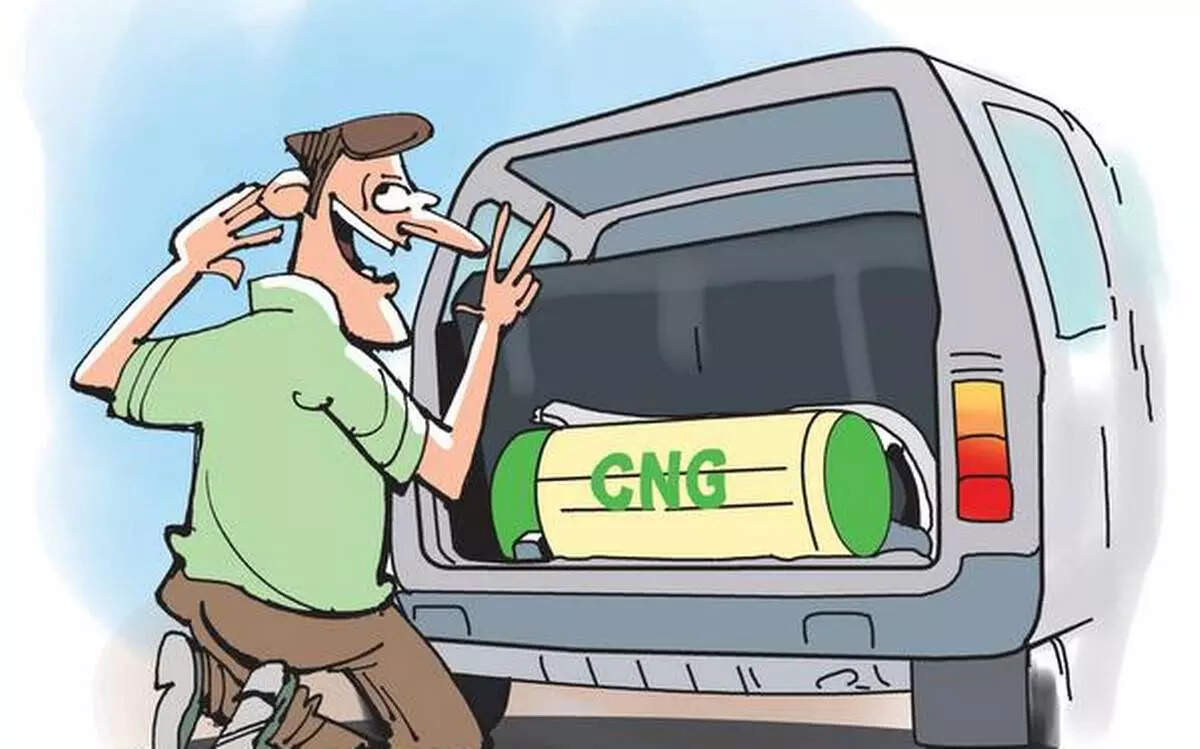 Because India imports around 85 percent of its oil, which is then refined by Indian oil marketing corporations and sold at pumps, global crude oil prices and the dollar/rupee exchange rate impact pump prices. To recalibrate pump prices every day, these corporations typically use a 15-day average of global benchmark pricing. However, following a price increase on November 4, they did not raise rates for four months at the government's request, despite world crude oil prices rising 45 percent, from $81.6 to $118.5 per barrel. As a result, India's recent increase in pump prices is simply the country catching up with global commodity costs.
However, these costs include a portion of state and federal taxes, which are an essential source of government revenue. 
Since November, the federal government's taxes on gasoline and diesel have been 26.5 percent and 22.5 percent per litre, respectively, up from pre-pandemic levels of 40 percent for petrol and 38 percent for diesel. In addition, states levy a tax that can range from 12% to 22%.
Powell, in an interview, said both the state and federal state governments are passing charges and claiming that the other should make their costs lower, but in the end, no one is doing so because it's their source of revenue. While there has been speculation of India receiving inexpensive Russian oil, the chances of this happening are slim because Indian companies cannot process Russian crude.
This has contributed to rising retail inflation, which hit a 15-month high of 6.95 percent in March, breaking the Reserve Bank of India's medium-term target range of 2-6 percent for the third month in a row. To recalibrate pump prices every day, these corporations typically use a 15-day average of global benchmark pricing. However, following a price increase on November 4, they did not raise rates for four months at the government's request, despite world crude oil prices rising 45 percent, from $81.6 to $118.5 per barrel. As a result, India's recent increase in pump prices is simply the country catching up with global commodity costs.
On the other hand, the government is opposed to the concept of cutting taxes anytime soon since it wants to spend 7.5 trillion rupees ($98.3 billion) on capital investment this fiscal year, the highest allocation in nearly two decades. It also has existing costs, such as food subsidies for the poor and agricultural fertilizers, which are likely to rise if global commodity prices remain high.
"If you decrease your excise charge but have to pay more fertilizer subsidies and increase your borrowing program, you push the rate up," said Abheek Barua, chief economist and vice president of HDFC Bank. The increased spending would widen New Delhi's budget deficit, making it more costly to close the gap.
Some reasons for the price rise may be: 
According to a PTI report, Moody's Investors Services stated last week that state retailers together lost roughly Rs 19,000 crore ($2.25 billion) in revenue by holding petrol and diesel prices on rest during the election period.

At an underlying crude price of USD 100-120 per barrel, oil companies "would need to boost diesel prices by Rs 13.1 to Rs 24.9 per litre and gasoline (petrol) prices by Rs 10.6 to Rs 22.3 per litre," according to PTI, citing Kotak Institutional Equities.

According to CRISIL Research, a full pass-through of an average USD 100 per barrel of crude oil will necessitate a retail price increase of Rs 9- Rs 12 per litre and a hike of Rs 15-20 per litre if the average crude oil price rises to USD 110-120 per barrel crude oil.
Because India is 85 percent reliant on imports to meet its oil needs, retail rates fluctuate with the global market. Now coming back to the streets of Mumbai, auto-rickshaw drivers are saying they know it's a result of the Russia Ukraine war. Still, they also feel like they can't anything be done because they are struggling day by day, and it is making their lives very difficult as they have to use their savings to run their expenses and fulfill their basic needs in their day-to-day lives.