Trends
Paytm's Uncertain Fate Hangs In The Balance: SoftBank And Ant Mull Block Deal To Sell Stake
SoftBank and Ant Financial Block Deal to Sell Stake in Paytm
India-based Paytm is a platform that enables users to shop online and also functions as a digital wallet. In 2010, the business was a relatively small operation, but since that time, it has grown to become one of the most successful mobile payment providers in India. Paytm is a mobile payment network that enables users to send and receive money, pay bills, shop online, and make payments online. Other features of Paytm include the ability to recharge mobile phones.
Who is SoftBank and Ant Group?
SoftBank is a multinational corporation with its headquarters in Japan. It does so on a worldwide scale and invests in new technological businesses. The company has a track record of making investments in new small businesses and providing assistance to those businesses as they get their start. The Ant Group is a Chinese financial technology company that offers a wide range of services to its customers, some of which include mobile payments, insurance, and asset management.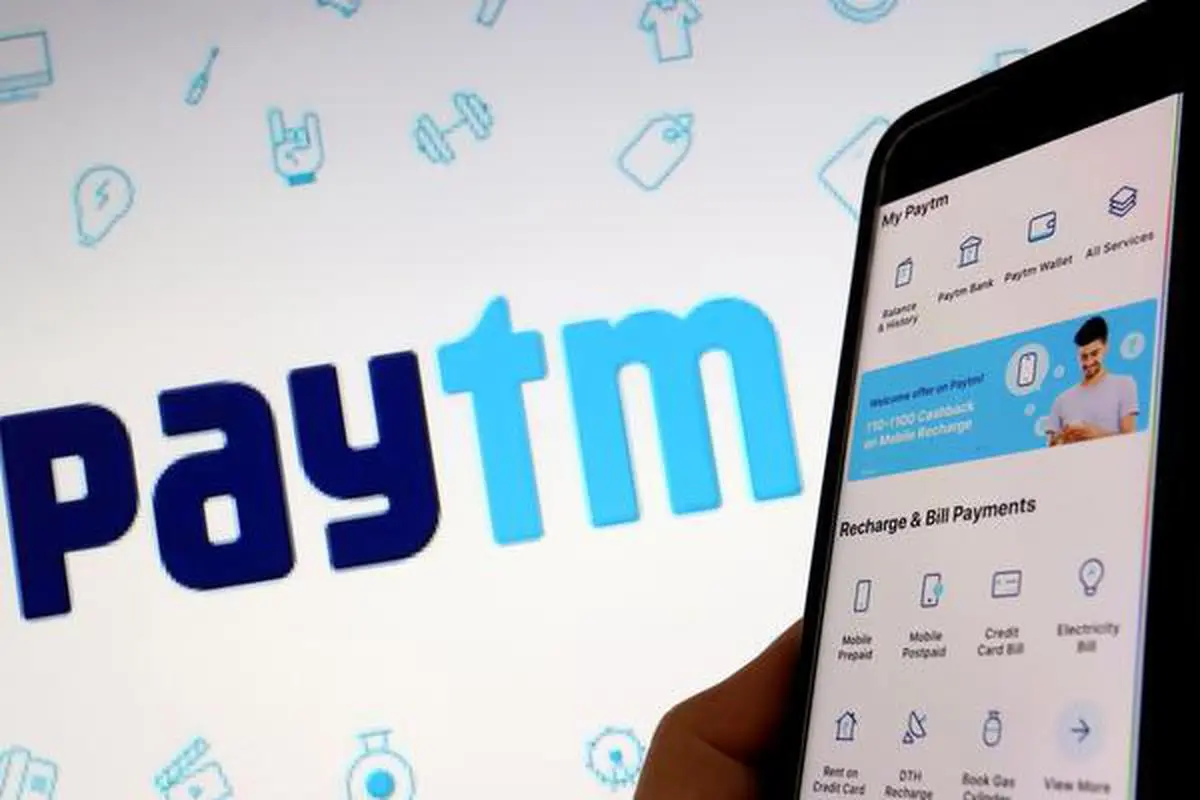 Importance of the Paytm Stake Sale
It has been reported that SoftBank and Ant Group are having conversations over the possible sale of their holdings in Paytm. It is possible that this will have a big influence on the corporation as well as the Indian market in general. This article will describe the rationale for the sale of the shares, as well as the potential outcomes for Paytm and the Indian market, as well as the long-term implications of the transaction.
Paytm's History And Current Status
Paytm was established in 2010 by Vijay Shekhar Sharma with the goal of democratizing mobile payment methods in the Indian market. Before expanding into e-commerce and banking services, the company's primary focus was on facilitating the charging of mobile phones and the payment of associated bills. Paytm has seen tremendous development as a direct result of the company's strategic relationships, new product launches, and persistent marketing efforts.
Paytm's Current Status In The Indian Market
One of the most important and widespread mobile payment networks in India is called Paytm. There are about 450 million people who use this service. Currently, the company offers a range of financial services, including digital wallets, insurance, lending, and investment opportunities. Paytm has also started conducting online business by introducing its own online market.
Competitors of Paytm
Amazon Pay, Google Pay, and PhonePe are some of the competitors that Paytm must deal with in India. In order to improve their overall market share, businesses are ramping up their production of goods.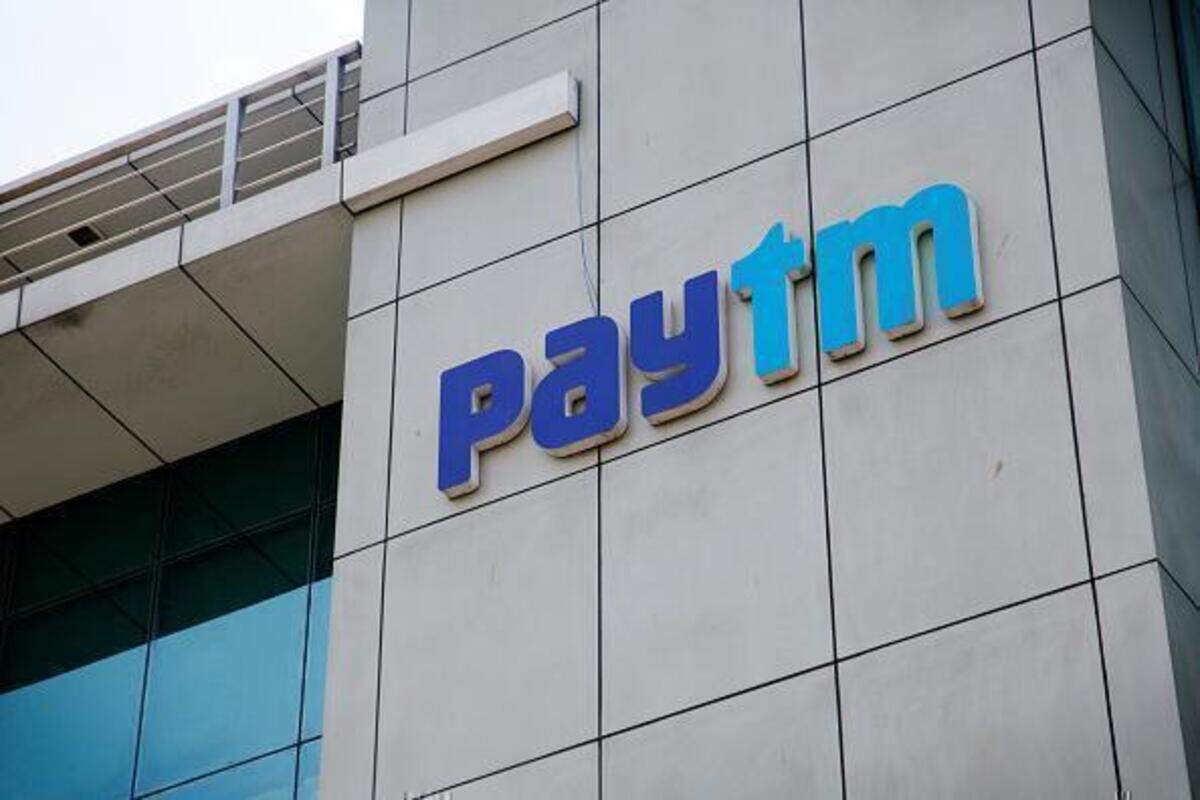 Challenges faced by Paytm
Paytm has recently faced a number of problems, such as increased competition, government restrictions, and the effect of the COVID-19 outbreak on the company's finances. In order for the company to continue operating, it was necessary for them to comply with the new Know Your Customer (KYC) rules as well as the legislation regarding digital payments. As a result of the outbreak, users spent less money overall, which had a negative impact on Paytm's income.
SoftBank and Ant Group
People think that SoftBank and Ant Group are two of the world's most powerful and important tech investment companies. While SoftBank has made significant investments in companies such as Uber, WeWork, and Slack, Ant Group is a significant participant in the financial technology business in China.
SoftBank has a track record of putting money into new businesses and helping them grow into profitable businesses with its help. The company has investments in many different industries, such as transportation, online shopping, and artificial intelligence, among others. On the other hand, Ant Group has spent most of its money on developing financial technology, especially mobile payment systems.
Ant Group, which owns 29% of Paytm, and SoftBank, which owns 19% of the company, are two important investors in the company. Paytm's expansion over the past few years could not have been achieved without the help of these two businesses.
There have been rumours circulating that SoftBank and Ant Group are contemplating selling all of their stakes in Paytm at the same time. A huge transaction is known as a block transaction, and it occurs when a single buyer or seller purchases or sells a substantial number of shares outside of a public market. It is possible that the sale will have a big effect not only on Paytm but also on the Indian market in general.
Reasons For The Stake Sale
It is possible that SoftBank and Ant Group will sell shares in order to improve their respective financial circumstances. Both companies are facing significant challenges in their efforts to turn a profit for their respective stockholders. They would see a sizeable boost in their overall income if they went ahead and sold their Paytm shares.
Potential Benefits For Paytm
Paytm could come out ahead or in the red as a result of the transaction, depending on the manner in which the stock is sold. It is possible that the purchase will result in a profit, which will help the company reach the growth goals it has set for itself. If everything goes according to plan with the stock sale, Paytm may be able to make changes to the ownership and management structure of the company.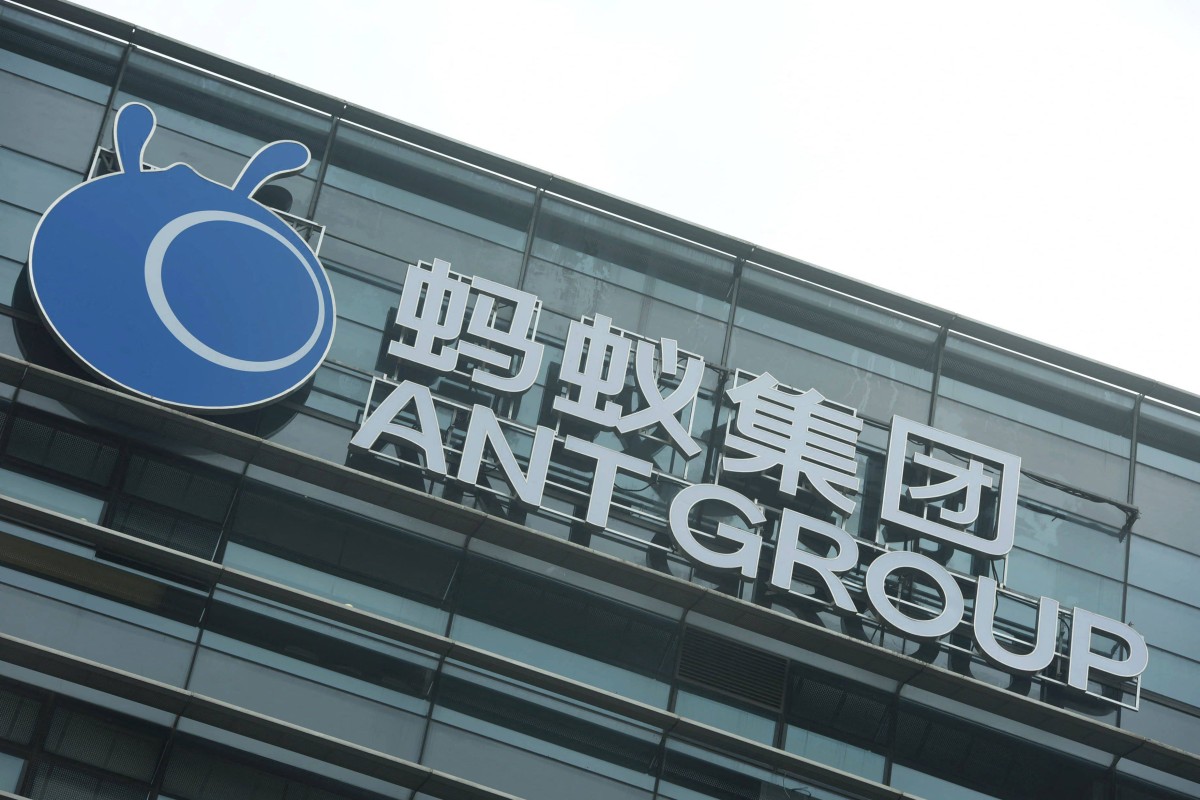 Potential Risks For Paytm
Putting money into the stock market is not without its risks. If SoftBank and Ant Group sell their investment in Paytm to a company that is either a direct rival or has a different strategic objective, it is possible that Paytm will be unable to continue operations. This scenario could take place if SoftBank and Ant Group sell their investment in Paytm to a company that has a different strategic objective. There is a high probability that shareholders and other major parties in Paytm will view the transaction with scepticism.
Impact Of The Stake Sale On The Indian Market
The purchase and sale of shares might have some kind of impact on the Indian stock market. Considering how important Paytm is to the digital payments industry in India, a change in ownership could cause a lot of trouble. It's possible that these sales are an indication that foreign investors are pulling their money out of Indian companies.
Potential buyers of the stake
Different companies have expressed a lot of interest in buying Paytm shares from SoftBank and Ant Group. It is possible for this to include private equity firms, sovereign wealth funds, as well as businesses from the United States and other countries.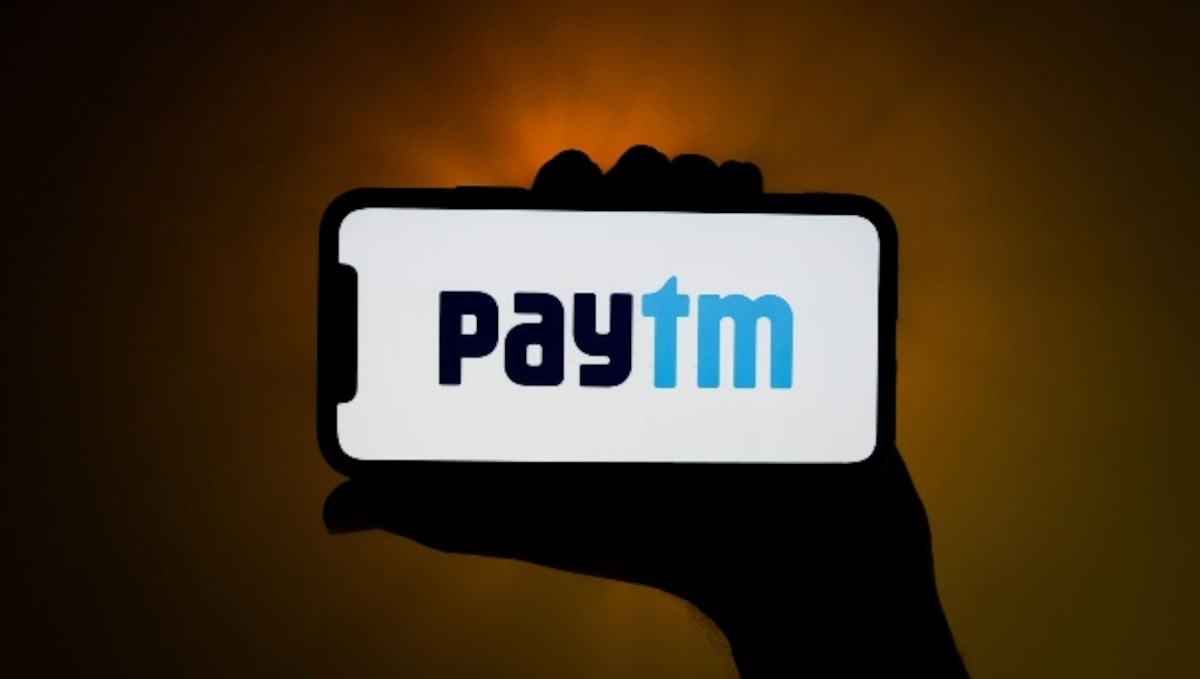 Impact on SoftBank and Ant Group
The transaction involving the shares might have a big impact on both SoftBank and Ant Group. It is possible that the sale will generate much-needed revenue; nonetheless, if those monies are not sufficient to cover running expenses, the sale may result in a loss. It is possible that both companies' respective priorities will vary as a result of their attempts to sell some of their assets, and that change could be reflected in this transaction.
Impact on the Indian digital payments space
There is a chance that selling the share will have a big effect on the digital payments industry in India. There is a chance that a change in ownership of Paytm, a major player in the market, could affect the whole market. Also, it might make it easier for new firms to start up and for existing ones to grow.
Potential long-term implications
The sale of stock could have a long-term impact on the functioning of Paytm as well as the functioning of the Indian market. If the sale of the stock results in a significant shift in the ownership or management of the firm, it is possible that Paytm will be unable to accomplish the strategic goal it has set for itself. It is possible that India's vibrant startup community and its allure as an investment destination could be impacted.
Potential buyers for Paytm stake in the block deal
At the same time that SoftBank and Ant Group are attempting to sell all of their Paytm shares at once, new buyers have appeared. There could be more than one firm or investor interested in purchasing the share, but no one has come forward to reveal their identity.
Indian Companies
There are probably a lot of companies in India that would be interested in purchasing Paytm. Jio Platforms, which is a part of Reliance Industries and has grown a lot in the digital business, is a major competitor. Tata Sons might want to buy the company because it has a lot of money invested in digital companies.
International companies
There is a chance that companies based in other countries will attempt to purchase shares of Paytm. Alibaba could become a competitor because it used to own a big share of Paytm before selling it. There is also the potential that foreign payment networks like Visa, Mastercard, or PayPal, all of whom are interested in expanding their presence in India, may decide to purchase the company in question. This would be a good move for all of them.
Private Equity Firms And Sovereign Wealth Funds
It's possible that either a sovereign wealth fund or a private equity firm will buy Paytm. Paytm is a company in which it would be desirable to have a stake, given the growing interest that foreign investors have shown in the Indian market.
Who buys the business will depend on a number of things, such as the asking price, how much money the investor is willing to put in, and the company's long-term goals. Those in the sector as well as others who follow the industry closely, will keep a close eye on the buyer as the prospective block deal moves forward.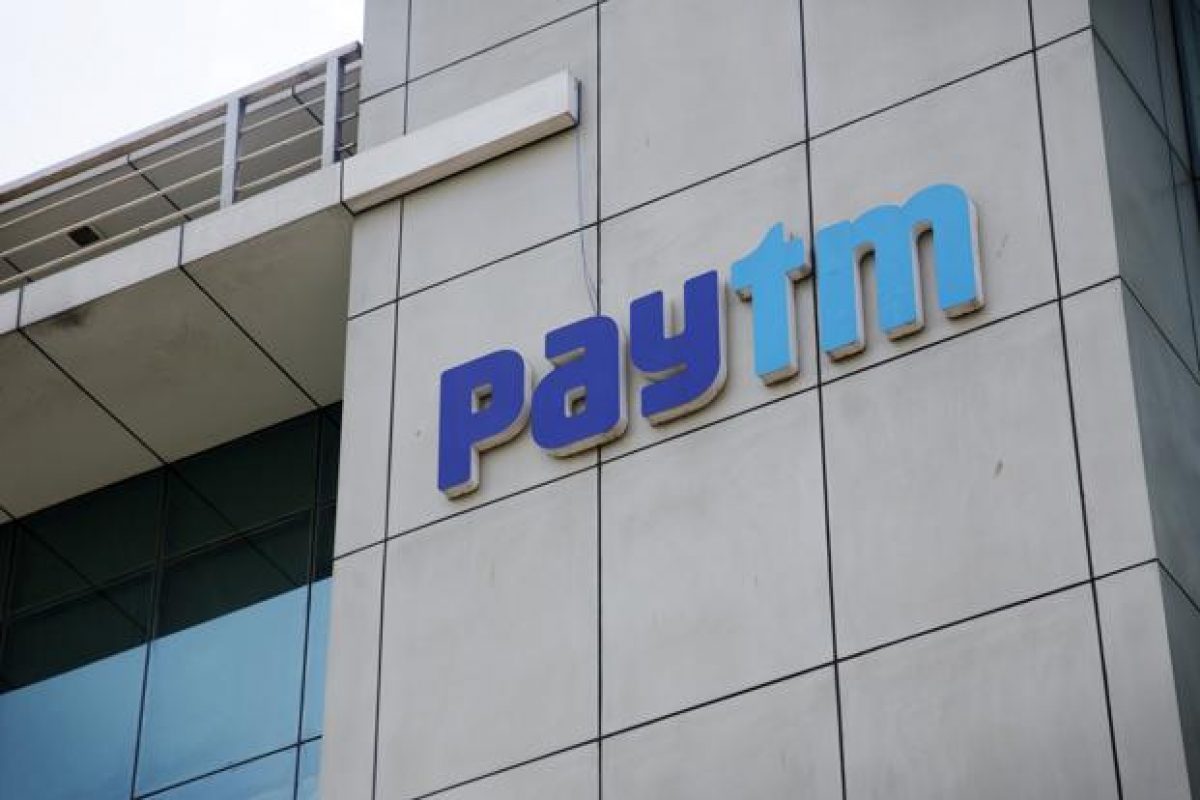 Conclusion
The decision by SoftBank and Ant Group to sell all of their Paytm shares in a single transaction will have a significant impact not only on the Indian market as a whole but also on the digital payments industry in India. Even if investors make money off of an increase in cash flow, a sale could still result in a loss for them as well as a shift in their overall strategy.
Paytm is going to attract new investors, and the future of the company's current proprietors is up in the air; as a result, the sale of a stake in the company may bring both opportunities and potential risks. If the acquisition goes through, it could have big effects on the sector as a whole and on how attractive India is as a place to invest. This is because India's startup ecosystem is in the process of developing.
Edited By Naveenika Chauhan