Trends
Sam Curran, Cameron Green & more: Meet the IPL's latest millionaires
Meet Sam Curran and Cameron Green, two of the IPL's newest millionaires. Intense bidding during this year's auction led to three of the IPL's most expensive purchases ever. We examine the newest millionaires in the IPL.
Over the years, the Indian Premier League auction has helped many players find success. Five players have earned more than $1 million this year as a result of the bidding, and many more have signed lucrative contracts. Sam Curran, Cam Green, and Ben Stokes, three all-rounders, have become the three most expensive acquisitions in IPL history.
We examine the most recent IPL auction millionaires.
Sam Curran (Punjab Kings received 18.5 crore)
Sam Curran, an English all-rounder, received the highest bid in IPL auction history from the Punjab Kings. After taking home the Player of the Tournament honour at the just-completed World T20, Sam Curran is currently on fire. His performance was crucial to England's victory in the World T20 tournament.
The 24-year-old left arm swing bowler Sam Curran has a deceptive nip, a knack for getting big wickets, and a left arm swing. He can be challenging to deal with because of his natural swing and the angle of his left arm. He averaged 11.38 with the ball during the most recent World T20, and his economy was only 6.52. He took a lot of wickets during the powerplay, and his early dismissals aided England in starting games.
His left handedness and adaptable hitting style make him a great situational hitter. He is also a competent batter. Due to his exceptional fielding skills, Curran is the total package and one of the most in-demand commodities in international cricket.
Cameron Green was acquired by the Mumbai Indians for $17.5 million.
Everyone was shocked to learn that the Mumbai Indians spent more than 85% of their remaining resources on Australian all-rounder Cameron Green. For all formats, Green has been dubbed "Australia's next all-arounder." He was selected due to outstanding performances in India during Australia's 2022 tour, despite the fact that his international white ball career is still in its early stages.
Green has a strong, tall, and well-built frame and is a freakishly athletic individual. His early batting performances have shown flashes of his ability to consistently hit a long ball, despite the fact that he is still new to top-level T20 cricket. He scored 118 runs in three games of the India series at a strike rate of 214.54 and an average of 39.33.
His bowling, however, raises some questions. He undoubtedly possesses the tools necessary to succeed in the future, but he hasn't yet mastered T20 lines and lengths. Notably, he increases the bounce to throw off batters.
The Mumbai Indians' future was taken into consideration when this agreement was made. They observe a player who possesses some encouraging traits and has already displayed some promise. If he can honour the trust that has been placed in him, only time will tell.
The Chennai Super Kings spent $16.25 million on Ben Stokes.
Although Ben Stokes is not a T20 expert, his opponents should not undervalue him. He helped England to two significant victories in the recently finished World T20 while bowling crucial overs.
He is a T20 batter with versatility. He is more than capable of acting as the finisher, even though his best performance is probably at the top of the order. Stokes executes his moves with his distinctive flair, ferociously hitting with spin and pace. He has scored at a strike rate of over 130 and an average of 25 throughout the course of his IPL career, numbers that unquestionably understate his match-winning prowess.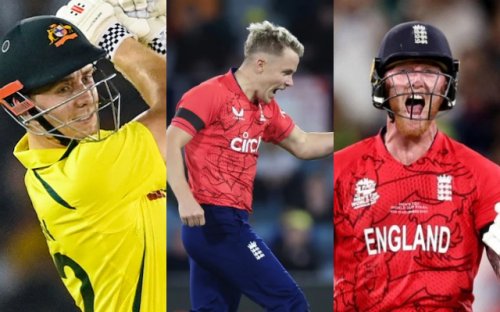 He makes a great fifth bowler and a great fielder. He amassed 316 runs and 12 wickets during the 2017 IPL season, which helped him win MVP. When MS Dhoni retires, CSK will try to take advantage of Stokes' leadership skills as a potential replacement.
Mr. Nicholas Pooran (Lucknow SuperGiants, 16 crore)
Throughout his career, Nicholas Pooran has shown exceptional talent while also going through many difficult times. The Trinidadian southpaw is a constant favourite in IPL auctions due to his enormous potential, though. He will be a crucial member of LSG's middle order and a potential wicket keeper.
Pooran scored over 300 runs at a strike rate of over 140 during his final season with Sunrisers Hyderabad, but it went unnoticed. Nevertheless, he had no "big performances" to be proud of. He scored at a strike rate of just over 110 and had an average of under 8 in his disastrous 2020 season with the Punjab Kings.
LSG is taking a risk by investing in Pooran, which could pay off handsomely but also go wrong. In due course, it will become evident whether it was successful or not.
Harry Brook (purchased for $12.25 million by Sunrisers Hyderabad)
Harry Brook, a 23-year-old English batting sensation, will represent SRH in this year's IPL. At such a young age, he has participated in almost 100 professional T20 matches and is a forceful right-handed batter. He currently plays a key role in all formats for the English cricket team due to his quick and reliable scoring ability.
His overall T20 statistics show a respectable strike rate of nearly 150 and a 33.7 average. Because of this, Brook's game achieves the perfect harmony between reliability and strike rate. He will give SRH some much-needed middle or top order quality. When Harry Brook, who is eager to make his IPL debut, was picked up, his grandmother "started crying," he told reporters. I sincerely appreciate it, SRH.
Harry Brook made his Twenty20 International debut against the West Indies in January 2022, but it wasn't until the September tour of Pakistan that his talent was acknowledged. He had three test hundreds going into the Indian Premier League and averaged 163.01 in the shortest format.
In the IPL auctions for the 2023 season, the Yorkshire batter became the first millionaire on Friday. Brook cost Sunrisers Hyderabad Rs 13.25 crore, nine times his base price of Rs 1.5 crore, for him. In the race for the most expensive specialist batter sold at a mini-auction, he defeated Shimron Hetmyer. The West Indian was purchased in 2020 by the Delhi Capitals for Rs 7.75 crore.
The 23-year-old is hardly known outside of India, but his capacity to shift gears, even during Test matches, has drawn attention from around the world.
He was a member of the Jos Buttler-coached Australian T20 World Cup champions. The batter's attempt to hit the Cup was unsuccessful. In Pakistan's red-ball series after the ICC championship, he went on to score 468 runs at a strike rate of 93.41. He showed talent and the potential to be deadly in any format with scores of 153 off 116 balls, 87 off 65, 108 off 149, and 111 off 150 against quality spinners in the subcontinent.
In T20Is and Tests, where he amassed 238 and 468 runs, respectively, he was named player of the series.
The former captain of England's U-19 team, Brook, frequently travels. He has experience playing for a professional cricket team, which is encouraging for Sunrisers Hyderabad's future (SRH).
For the SRH lineup, which also features left-handed Abhishek Sharma and Mayank Agarwal, he is a versatile batter who can bat at the top of the order or as a finisher. In his short but sweet T20 career, Brook batted in the lower middle order for the Northern Superchargers in The Hundred, where he averaged 55. The Superchargers' 62-run innings off just 31 balls helped them come within one run of defeating the Welsh Fire. He hit three fours and five sixes, for a strike rate of 200. His captain Ben Stokes remarked, "He just starts the game with the first ball." He has no fears whatsoever.
Because of his involvement in the Pakistan Super League, Brook has some understanding of subcontinental conditions, which could be useful in the IPL. When he scored 102 off 49 balls for Lahore Qalandars against Islamabad United, he became the PSL's youngest-ever centurion. He had come into bat at 12/3 against a strong bowling attack that included left-arm spinner Zahir Khan and speedster Mohammad Wasim.
Brook contributed to Qalandars' victory over Multan Sultans in the championship game with an unbeaten 41 off 22 balls. The batter has 581 runs in 16 innings and a strike rate of 167.43 in the Asia T20s.
edited and proofread by nikita sharma