Trends
If Social Distancing Is Followed In Airplanes, Prices of Tickets Can Go Up To 4 Times
Social distancing has become very important
During the Corona epidemic, social distancing has become very important and it has become a priority. If social distancing is to be followed in aviation sector i.e. middle seat or some seat needs to be left empty between passengers, 3then the prices of tickets will go up to 4 times.
The current protocol
According to information received through sources the current protocol say that airplanes will be able to carry only 25 per cent of the passengers. In such a situation, companies can increase ticket prices.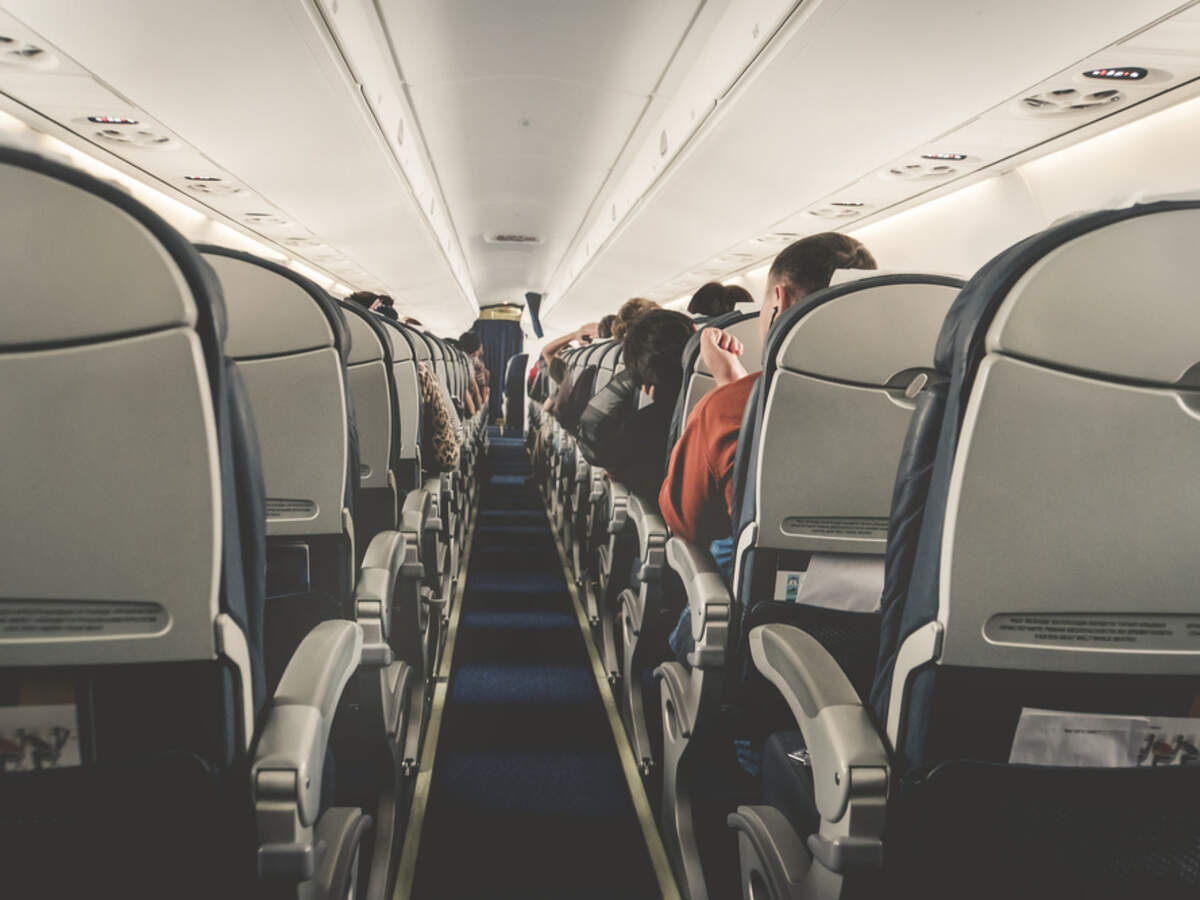 An official of the private airline said that the company is currently considering flying at full capacity. According to him, even though social distancing can be followed at the airport, it will be difficult to implement it within the aircraft. Instead, companies will make masks and sanitizers mandatory for passengers. At the same time, they are considering strictly abolishing the system of food and drink within the aircraft and not allowing them to meet anyone. 
Airlines company wait for DGCA's approval
However, at present, airlines are awaiting DGCA approval to initiate air travel and take formal bookings and passenger seating rules during the flight. In the current economic situation, where work from home and social distancing are given priority, in the coming days, air travel will become difficult.
A survey released on Monday by the International Air Transport Association (AITA) has revealed that people with Corona virus 'Covid-19' are so scared that 40 percent of people have said that even after situation normalises or even if the airlines guarantee virus free journeys they will not travel for atleast six months.
Aviation expert Arvind Singh said that air travel would be reduced by 40 percent as compared to earlier. Most people used to travel by air for the purpose of traveling and business but in such an environment video conferencing is the new mode of travelling or conducting business meetings. He said that if the government provides funds, Rapid Testing Kits can be arranged and corona test can be done of people before entering the airport.
Aviation sector demands the following concession
The industry chamber FICCI has demanded the government not only to provide cash assistance to aviation companies but also to provide interest free loans and two years interest rebate. FICCI also demands that they should be given a 180-day credit facility from the petroleum companies and an exemption from the insurance premium of the aircraft.
Aviation industry in crisis
Anand Stanley, chairman and managing director of Airbus India and South Asia and chairman of FICCI's aviation committee, says that aviation industry is facing a huge crisis due to Covid-19. The aviation industry is running out of cash due to restrictions on travel around the world. All the aircrafts are standing since last one month. According to him, there is also a threat to the jobs of about 3 million people working in this sector.
According to the report released by the International Air Transport Association (AITA), if the stringent restrictions on passenger air service remain for three months, then compared to the year 2019, the number of passengers in the country will fall by 8.98 crores i.e. about 47 percent. This will result in a revenue loss of $ 1,122.1 million to the airline companies. Also, employment of 29,32,900 people will be lost.
What the experts have to say
Experts involved in the discussion suggested to allow domestic flights to operate as soon as possible after the lockdown opens. He said that the government could take measures to promote 'nearby tourism'. This will help the tourism and transport industry to get back on track.
Ajay Singh, chairman and managing director of private airline company SpiceJet, said that the airlines have suffered the most due to the restrictions imposed in the wake of the corona virus. Their revenue is reduced to zero. They also demanded to bring aircraft fuel to GST and provide additional credit for aircraft fuel.