Trends
Technology innovation in financial services will be driven by Web 3.0
Technology innovation in financial services will be driven by Web 3.0
Financial services have experienced a rise in technological innovation during the past ten years.
FinTechs, a collective name for businesses that use technology to efficiently provide financial services to clients, have led the way. We have over 6,000 FinTechs in India, and that number is rising throughout the entire range of financial services—from regulatory technology to full-scale digitally native neo banks, from lending technology and payment technology to regulatory technology.
They coexist online alongside well-established banks (such HDFC, ICICI, SBI, etc.) and major online companies like Google Pay and WhatsApp Payments. The ecology is prospering, and this tendency is not unique to India. Globally, there are comparable patterns in the US, Europe, China, Africa, and other nations.
How will the upcoming ten years look? Is the technologically driven change in financial services plateauing, or are we entering the next disruptive wave? These are important inquiries, particularly in light of the downturn in the FinTech sector caused by decreased valuations and negative revisions.
When considering the big picture, I believe that the current slowdown is only a temporary halt. In the next ten years, technological advancements such as embedded banking, banking-as-a-service, digital banking, etc., will accelerate the financial services industry's transformation. Numerous causes, including next-generation technology led by Web 3.0, will propel this decade of quicker transition.
What is Web 3.0 technology?
The next stage in web-driven technology is known as Web 3.0, and it will change how people manage their digital footprints, improve customer experiences, and employ technology in the financial services industry. What is Web 3.0, though, first?
Stronger data ownership for users: Web 3.0 will increase user autonomy by allowing them to truly control their data. Today, web content producers profit from a person's digital footprint. The goal of Web 3.0 is to give end users ownership over their data. Users will be able to compartmentalize their data, choose what to share and when, and determine how to monetize it using technologies that enable this by combining distributed ledger technology (DLT) with smart contracts.
Decentralization: Additionally, Web 3.0 wants to decentralize control of the content. Large-scale businesses now control, approve, and regulate information on the web. Web 3.0 envisions a web of P2P (peer-to-peer) communities of people owning and sharing material, diminishing the role of a single company in managing the flow.
Intelligent or "Semantic Web" powered by AI The phrase "semantic web" was first used by Tim Burnes Lee, who also created the internet. The semantic web is a condition in which computers use artificial intelligence to comprehend the material and contextualize it using metadata and vocabularies. The speech and AI-driven intelligence capabilities of Apple Siri, Amazon Alexa, and other devices are some early examples of technologies that will become more prevalent and developed in Web 3.0. WolframAlpha is a knowledge search tool that mixes searching with contextual information computation.
One of the main elements of the modern Web is its community model, which is a trustless system without a central middleman. The foundation of the community model is an intermediary that verifies, authenticates, authorizes, and gives users access to a platform for community engagement. The middleman provides the community while also monetizing the data and cross-selling opportunities. The Web 3.0 paradigm focuses on being trustless and permissionless, removing the need for a middleman to verify interactions and allowing users to communicate directly with one another.
Employ blockchain, DLT, and smart contracts extensively: Blockchain, distributed ledger technology (DLT), and smart contracts for execution will be the driving forces behind Web 3.0's decentralization and its trustless, permissionless capacity.
Immersive and omnipresent: Web 3.0 will be ubiquitous and integrate voice, facial, and location recognition technology more deeply. Through the utilization of AR/VR platforms that provide a seamless interface with the metaverse, it will feature contextually aware systems that give users greater interactions.
Financial institutions will change how they provide services as a result of these technologies driving Web 3.0. More immersive, non-intrusive, and integrated banking services are already starting to emerge. Financial services will undergo considerable change as a result of Web.30 technologies, including voice, face identification for banking, AR/VR-based digital branch banking, Robo-everything, and smart contracts for execution with trustless, non-intermediary based systems.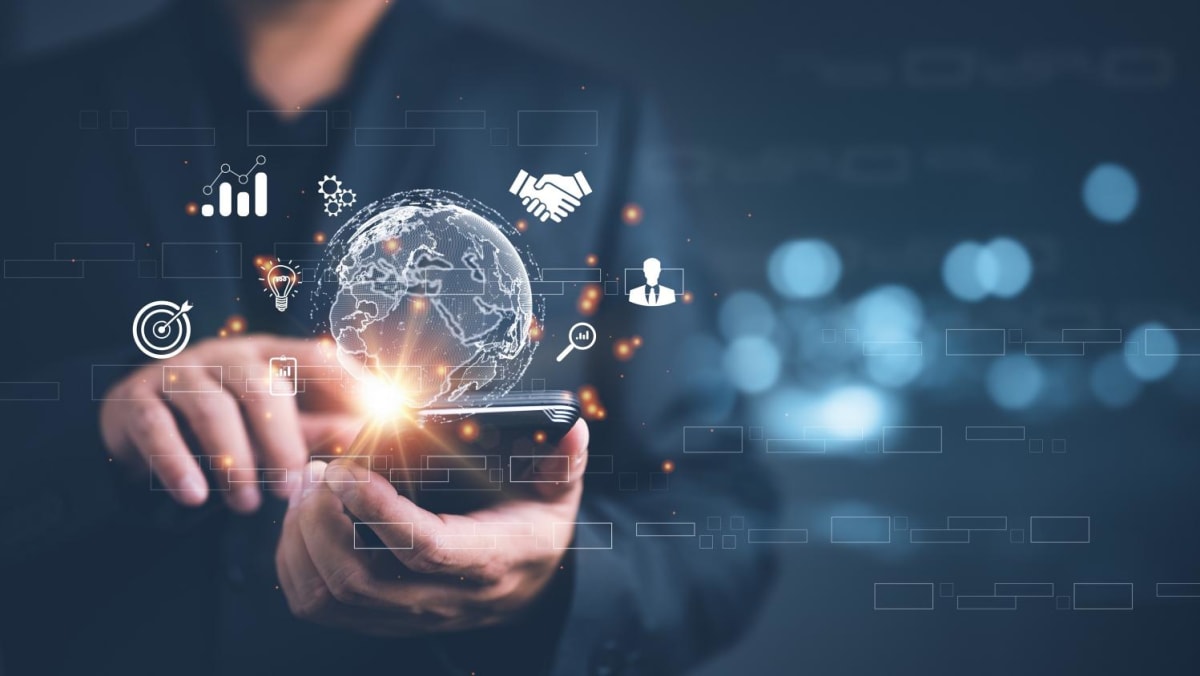 The regulatory technology must adapt to this development as well. Additionally, we'll have customers who want us to manage their data with more freedom and openness. In the upcoming decade, these factors, powered by Web 3.0, will propel technological change in the financial services industry.
Web 3.0 will link data from organizations, people, and machines all around the world, creating a wealth of data in an ecosystem that can be quickly processed with enhanced AI and ML. New markets, new business models, and a plethora of other opportunities will result from this, which we are now unable to predict. The phrase "return to the global community" might be used fairly well. 74 Blockchain technology is going to be the foundation of Web 3.0. Web 3.0 will witness the fusion of cutting-edge technologies that will bring the internet to a level of efficiency never before thought possible as blockchain continues to grow and eradicate inefficiencies across most things it touches.
There will undoubtedly be hazards, and it will be wise to recognize, comprehend, and reduce these risks. Both the financial services industry and other sectors will undergo a radical upheaval. Web 3.0 will even create new market divisions and client demographics. A timely reminder of what technology is capable of is provided by COVID-19. The importance of innovation and the uptake of technology has once again been demonstrated on a worldwide scale. When the transformation does occur, organizations must embrace it and be prepared to benefit from Web 3.0. An essential component of Web 3.0 and a significant departure from Web 2.0 is the preservation of freedom of digital speech.
In theory, the next phase of decentralization will return control of a network to its users. Although it seems good, it comes with responsibilities and might be very difficult for both organizations and individuals. Web 3.0 is approaching and offers several options. It is entirely up to us how we respond to it, how we use it for the common good, and how we keep inventing. We'll undoubtedly be talking about Web 3.0 in many ways in a few years, but to participate in it and benefit from it, we must get ready for this new age.
Edited by Prakriti Arora