Trends
Tencent announces layoffs for the first time in 10 years and fires nearly 5,500 employees.
Tencent announced layoffs for the first time in 10 years and fired nearly 5,500 employees. Tencent Holdings Ltd. announced its first quarterly workforce decline in nearly a decade as the global tech industry's wave of layoffs finally engulfed China's most significant social media player.

According to its most recent filing, the nation's most valuable company reported 110,715 employees at the end of June, a 4.7% decrease from the end of March and the first staff reduction since 2014. After reporting that its quarterly revenue fell short of expectations, Tencent disclosed the net reduction.
The biggest technology companies in China have reduced hiring as they bid adieu to a decade of unrestrained growth and give in to Beijing's increased control. In a time of rising inflation, material costs, and political tensions, it reflects efforts made by international tech companies to control spending. During the June quarter, Alibaba Group Holding Ltd. shed 9,000 jobs, while Amazon.com Inc. shed 100,000 jobs.
Last Day at Work
Over 5,000 jobs were cut by Tencent during a quarter of declining revenue.
Tencent is coping with a growing consumer crisis in the second-largest economy in the world, which is the result of a downturn in the real estate market and sporadic Covid lockdowns from Shanghai to Shenzhen. Businesses in the advertising, cloud computing and gaming industries are all suffering due to uncertainty. Although the results were better than anticipated, Alibaba this month reported its first quarterly revenue decline in company history.
After a broad government crackdown reduced their combined market value by more than $1 trillion in 2021, Chinese tech companies like Tencent are putting more emphasis on profitability than on the market-grab of the past. The WeChat operator, on the other hand, has closed down sluggish companies in a variety of industries, including news aggregation, game streaming, and e-commerce.
Layoffs at IT Companies Affected by the Weaker Economy
Notably, many other tech companies are going through comparable phases.
For instance, a number of employees have been fired by some of the other top tech companies, including Google, citing organizational restructuring and the current economic climate.
In the meantime, Alibaba, a Chinese tech company, recently let go of close to 10,000 workers as part of cost-cutting initiatives in light of the weakening economy.
Alibaba reduced its overall employee count to about 2,45,700 as a result of these layoffs. According to media reports, more than 32,000 employees, the majority of whom were from Silicon Valley, were let go by tech companies last month.
This included, among others, businesses like Twitter, TikTok, Shopify, Netflix, and Coinbase. Similar to how Facebook announced layoff plans, Google and Apple also froze hiring.
Google Requests Productivity Enhancements
Google CEO Sundar Pichai claimed that his company has too many employees but not enough work in a recent interview. Everyone was tasked with working even harder than before.
Pichai further requested that staff members increase productivity and submit suggestions for "better results faster."
The statement "There are real concerns that our overall productivity is not where it needs to be for the headcount we have" is further added.
In addition, a few senior Google executives made vague references to job cuts at the company. Employees should just be ready for layoffs, they advised, if they don't improve their performance.
In addition, the executives said that whether or not there will be layoffs is entirely dependent upon the results of the following quarter.
Apple fired some of its employees at the beginning of this week.
To reduce costs, it reportedly fired up to 100 contract-based recruiters in the previous week. In addition, the report stated that Apple let go of about 100 contract workers who were in charge of recruiting new employees for the business.
What is

Tencent?
Chinese multinational technology and entertainment conglomerate Tencent Holdings Ltd. is a holding company with its main office in Shenzhen. Based on revenue, it is among the top multimedia companies in the world. Tencent Games, a division of Tencent Interactive Entertainment Group (IEG) that focuses on game publishing, makes it the largest company in the video game industry globally based on investments.
A variety of Internet-related services and products, including those pertaining to entertainment, artificial intelligence, and other technologies, are marketed globally by its subsidiaries, which were founded in 1998. The corporate headquarters of the company are housed in the twin-skyscraper Tencent Seafront Towers, also known as Tencent Binhai Mansion, which is situated in Shenzhen's Nanshan District.
The largest provider of video games worldwide and one of the most valuable businesses is Tencent. It belongs to the top social media, investment, and venture capital firms. Among the services it provides are social networks, music, web portals, e-commerce, mobile games, internet services, payment options, smartphones, and multiplayer online games. It is in charge of maintaining WeChat, Tencent QQ, and QQ.com. It also owns Tencent Music.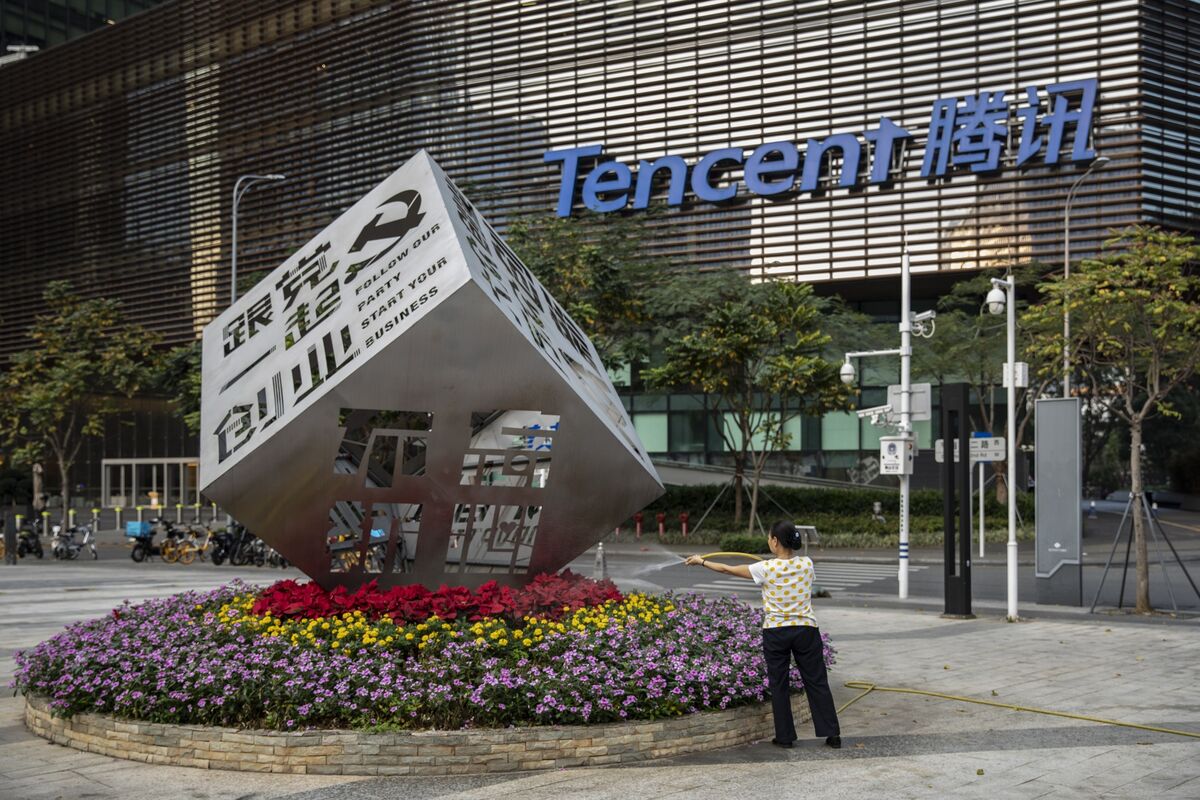 The business surpassed a market valuation of US$500 billion in 2018, making it the first Asian technology company to do so. Since then, it has developed into China's most valuable publicly traded company and, as of February 2022, the tenth-most valuable company globally.
The company was ranked by Fast Company and the Boston Consulting Group among the 50 most innovative businesses in the world in 2015, 2018, and 2020. In 2017, Tencent, which holds stakes in more than 600 companies, began focusing on Asian tech start-ups. Tencent's investment strategy, according to TechCrunch, involves letting the startups in its portfolio operate independently. Tencent's valuation approached US$1 trillion in January 2021 before it plummeted. As of June 2022, Tencent had lost about half of its market value since its peak.