Trends
Enforcement Directorate raids Razorpay, Paytm, and Cashfree in Chinese loan apps case.
Enforcement Directorate raids Razorpay, Paytm, and Cashfree in Chinese loan apps case.
The Enforcement Directorate is reported to have conducted search operations at the Bengaluru locations of online payment systems like Razorpay, Paytm, and Cashfree as part of an ongoing investigation into "illegal" instant smartphone-based loans "controlled" by Chinese individuals.
The searches began on Friday and were concentrated in six locations in the Karnataka capital. However, according to the Enforcement Directorate, the search was already underway.
The raids resulted in the theft of money totaling Rs 17 crore from "merchant IDs and bank accounts of these Chinese persons-controlled entities."
According to the ED, these organizations are led and managed by Chinese nationals, and their method of operation is to produce "proceeds of crime" by using forged Indian directorship documents.
The companies above were discovered to run their allegedly illegal operations through various merchant IDs, bank accounts, and payment gateways. According to the ED, the search operation also covers the locations of other Chinese-owned or operated businesses such as Paytm Payment Services Ltd, Cashfree Payments, Razorpay Pvt Ltd, and others.
At least 18 FIRs have allegedly been filed by the Bengaluru Police Cyber Crime Station against "different entities or persons in connection with their involvement in extortion and harassment of the public who had availed of small amounts of loans through the mobile apps being run by those entities/persons." These FIRs, according to the ED, served as the foundation for its money laundering case.
According to the agency, the entities under investigation use "fake" addresses rather than those found on the MCA (ministry of corporate affairs) website or at the registered address. The entities under investigation were producing proceeds of crime through various merchant IDs and accounts held with payment gateways and banks.
An Aspect of Enforcement Directorate
In India, the Enforcement Directorate (ED), law enforcement, and economic intelligence organizations are responsible for financial law enforcement and prosecuting economic criminals. It is a section of India's Department of Revenue, which reports to the Ministry of Finance. Officers from the Indian Administrative Service, Indian Police Service, and Indian Revenue Service are included in it, in addition to members who have been promoted from within its cadre. There are less than 2000 officers in the department overall, 70% of whom are deputies from other organizations in addition to the ED's cadre.
To deal with violations of the Exchange Control Laws, the Department of Economic Affairs established an "Enforcement Unit" on May 1, 1956, under the Foreign Exchange Regulation Act of 1947. The organization was renamed "Enforcement Directorate" in 1957. Sanjay Kumar Mishra has been appointed director general of ED as secretary to the Indian government. He previously served as the head of the income tax division in New Delhi.
Objectives of Enforcement Directorate
The Prevention of Money Laundering Act of 2002, the Foreign Exchange Management Act of 1999, and the Fugitive Economic Offenders Act of 2018 are the three central Indian Government Acts that the Enforcement Directorate is tasked with enforcing (FEOA).
The Enforcement Directorate's (ED) complete list of other goals, most geared toward preventing money laundering in India, is available on the organization's official website.
The Directorate of Enforcement is under the direction of the Director of Enforcement, based in New Delhi. The five regional offices of Mumbai, Chennai, Chandigarh, Kolkata, and Delhi are managed by Special Directors of Enforcement.
The directorate's zonal offices are in Pune, Bengaluru, Chandigarh, Chennai, Kochi, Delhi, Panaji, Guwahati, Hyderabad, Jaipur, Jalandhar, Kolkata, Lucknow, Mumbai, Patna, and Srinagar. It includes Joint Director.
In addition to Mangaluru, Bhubaneshwar, Kozhikode, Indore, Madurai, Nagpur, Allahabad, Raipur, Dehradun, Ranchi, Surat, Shimla, Vishakhapatnam, and Jammu, the Directorate also has sub-zonal offices in these cities. These locations report to a Deputy Director.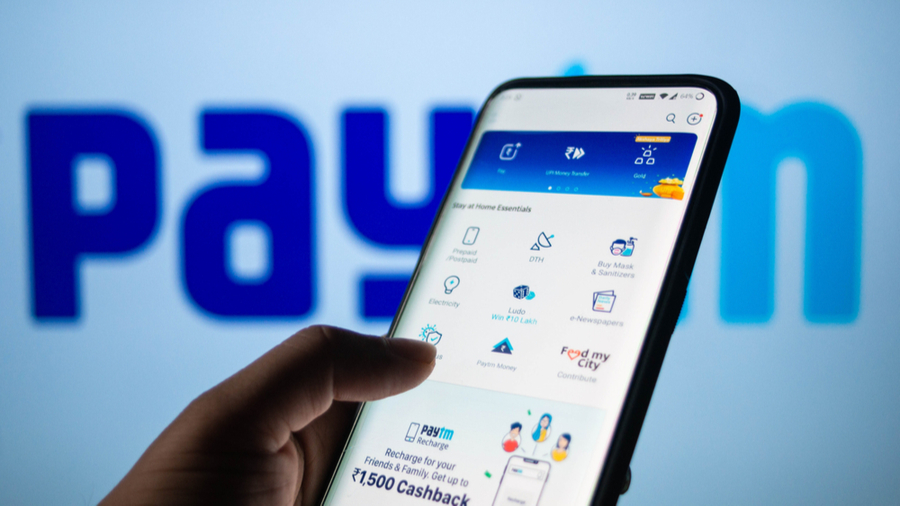 The apps which are under process are-
Minute cash app

Cash light app

Cash fish app

HD credit app

Rupees land app

Cash room app

Well kredit app

Rupee loan app
The Chinese instant loan apps linked with the Lucknow-based extortion call center are-
Cash report

Rupeeway

LoanCube

Smartwallet

Giantwallet

Hirupee

Swiftrupee

Yeahcash

Walletwin

Imloan

Fishclub

Growtree

Magicbalance

Yocash

Fortunetree

Supercoin

Redmagic

On Saturday, Intelligence Fusion and Strategic Operations (IFSO) uncovered a fraud involving loans totaling Rs 500 crore. According to the Delhi Police Special Cell, the scam involved several China-related instant loan application modules.
The police have taken 22 people into custody over the past two months carrying orders from Chinese nationals. Using the hawala system or cryptocurrency transactions, a government official claimed on Saturday that someone had stolen Rs 500 crore and sent it to China.
KPS Malhotra, the deputy commissioner of police, claims that hundreds of complaints have been made to the Delhi Police about instant loan applications that disburse loans at higher rates and demand money even after loan repayment.
Malhotra claims that over 100 such applications are in the loan and extortion ring. The IFSO began to investigate the complaints, he claimed, after taking note of the situation.

edited and proofread by nikita sharma