Trends
The $300 Billion Google-Meta advertising duopoly is under serious attack.
They deal with a struggling economy and formidable new competitors. Attacks are made on the $300 billion Google-Meta advertising duopoly.
For the past ten years, there have been two more-or-less universal truths about digital advertising. First, despite its rapid expansion, the industry was largely immune to the business cycle. The duopoly of Google (in search ads) and Meta (in social media) was the second factor, which one envious rival has likened to John Rockefeller's oil monopoly in the 19th century.
At the same time, these two truths are under attack. As the Western economy enters a recession and the Chinese economy slows, businesses worldwide are cutting their marketing budgets. Up until recently, achieving that would have required a decrease in non-digital advertising and a maintenance or even an increase in online spending.
The majority of advertising dollars are moving online, making that strategy obsolete. Meta reported its first-ever revenue decline year over year in the most recent quarter. The smaller rival Snap is letting go 5% of its workforce.
The worst that can happen to Meta and Alphabet, the business that owns Google, may not even be the cyclical problem. They might have once believed that they could offset the slower growth of the digital ad market by grabbing a larger share of it. no longer. The combined sales of their four biggest rivals in the West this year will be close to a quarter of their expected $300 billion in revenue.
The incumbents have good reason to be worried, even though it might not seem like much. Five years ago, the majority of those rivals hardly ever worked in the advertising sector (see chart). The challengers also seem to be in a good position to boost their profits as digital advertising transitions into a new era.
A Threat To Google-Meta?
The most disruptive newcomer to the world of digital advertising is TikTok. The short-video app has displaced Facebook and Instagram, two of Meta's most significant properties, in terms of advertising revenue since its launch five years ago.
The two social networks are reinventing themselves in the image of their Chinese-owned rival as a result of their intense competition. TikTok's global revenue will surpass $11 billion this year and double by 2024, predicts analyst firm eMarketer.
TikTok is a known threat, not least to Meta's CEO Mark Zuckerberg, who mentioned the "unique" rival five times during a recent earnings call. However, Google and Meta may have more cause for concern if they look closer to home, where a trio of American tech companies are loading an increasing number of ads around their main businesses.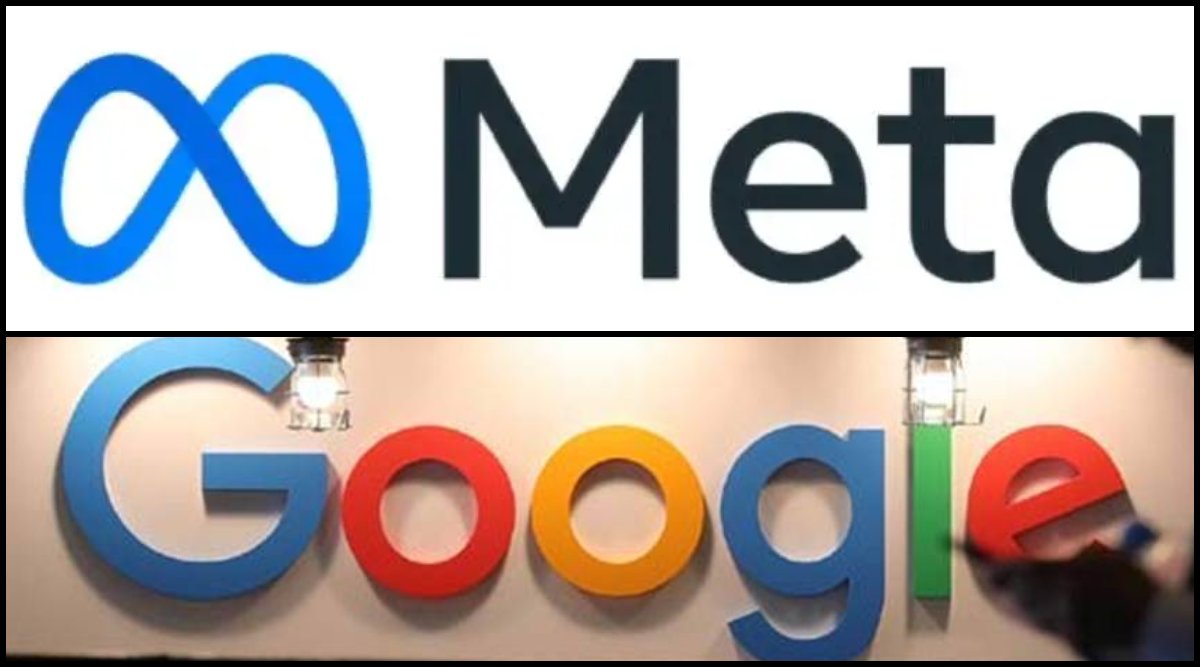 The largest of them is Amazon, which is predicted to contribute close to 7% of global digital ad revenues this year, up from less than 1% just six years ago. The business did not start disclosing information until February when it predicted $31 billion in sales for 2021.
According to tech analyst Benedict Evans, that is roughly equivalent to the ad sales of the entire global newspaper industry. In addition to cloud computing and retail, advertising is now referred to by Amazon executives as one of the three "engines" of the company.
Microsoft is anticipated to surpass TikTok this year and take the runner-up spot with slightly more than 2% of global sales. Despite the size of the search market, Bing, its search engine, only holds a small portion of it.
LinkedIn, a social network owned by Microsoft, is unattractive, but thanks to its business-to-business ads, it is able to monetize user time at a rate that is roughly four times that of Facebook, claims Andrew Lipsman of eMarketer. It generates more revenue than some medium-sized networks, including Twitter and Snap.
The most unexpected new advertiser is Apple. The iPhone's inventor has previously decried intrusive online advertising. Now, a large portion of its advertisements are sold. As sales of smartphones plateau, the company is looking for novel ways to monetize the 1.8 billion devices it already has in use, including smartphones and smart earphones.
It currently only dabbles in advertising and does not report sales figures. However, a recent Bloomberg report claims that Apple's advertising division already generates $4 billion in revenue annually, placing it roughly on par with Twitter as a platform for advertising. Apple executives believe there is still a ton of opportunity.
They might be correct. The digital advertising industry is about to go through changes that will help the big tech challengers. The most significant development could be directly impacted by Apple. Since the "app-tracking transparency" (att) rules were put into place last year, it has been much more difficult for advertisers to follow users across the web in order to present them with relevant ads. The European Union's Digital Services Act, which was unveiled earlier this year, advances in the same manner. Similar legislation is being considered in the United States.
The platforms that offer display ads have been particularly hard hit by the crackdown on tracking because these ads target consumers based on their interests rather than things they actively search for. According to Meta, a social network company that specializes in these kinds of ads, Att would cut $10 billion from its advertising business this year.
It aims to develop novel methods for identifying consumer interests. Smaller platforms rely on display ads as well, but it's harder for them to succeed without Meta's sizable financial support. According to investors, Snap's market value has dropped by 83%, or $97 billion, over the last year.
Which Companies are secure?
Companies like Amazon, Apple, and Microsoft, in contrast, are exempt from anti-tracking laws. Their main source of "first party" data is their own. You will see sponsored listings for socks if you type "socks" into Amazon's search bar. The ads on Amazon's website are based on the searches people make there. Microsoft's Bing has a comparable defense. LinkedIn is probably less so, though theoretically, Microsoft could use data from Bing to specifically target LinkedIn users with advertisements (at the moment it does not, though it has looked into it).
Apple's app store has ads, just like Amazon does. For instance, if you look up TikTok, you might also come across an ad for a rival app like Pinterest. Apple is allegedly preparing to launch local business promotion ads on its Maps app. By entering the payments market, it could learn more about customers' shopping preferences. No tracking is required because all of this activity takes place on Apple's platform.
The other important change in advertising that will soon take place is the shift in television viewing from broadcast and cable to internet-connected TVs that can deliver targeted ads. Amazon has already combined sports with advertisements on its Prime Video streaming service.
Apple already offers an ad-supported subscription tier with Apple tv+, and the company may do the same with Disney+ and Netflix in the near future. Even though Microsoft doesn't provide television, its earlier this year acquisition of the ad-tech company Xandr gave it a foothold in the business of providing advertisements to other streamers. Netflix chose Microsoft in July to manage its upcoming ad business, disappointing Google, which had submitted a bid, and surprising Microsoft a little.
Digital advertising is expanding in markets where the new competitors are well-positioned. Audio is being digitized similarly to how video is being done as listening shifts to streaming music and podcasts.
This will help Amazon and Apple, who both make smart speakers and provide audio streaming services. The voice-activated assistants that both companies have, Alexa and Siri, are equally adept at barking out sales pitches and taking orders. Amazon sees Alexa as a potential salesperson as well as a personal assistant.
After completing its upcoming acquisition of Activision Blizzard, Microsoft will emerge as a dominant force in the rapidly growing and increasingly ad-supported video gaming industry.
The Xbox gaming system already shows some ads on the user's "dashboard" on-screen, and it will reportedly soon give developers more support for selling in-game ads. The division of Activision that is responsible for "Candy Crush" is called King. King made $2.6 billion from ads and in-game purchases last year with a quarter of a billion players.
As more economic sectors are exposed to digital advertising, Mr. Lipsman asserts that "a new order is going to materialize." He believes that Amazon will surpass Meta in terms of overall ad revenue in five years.
Google is better positioned to gain from the impending changes thanks to its robust search ads and extensive YouTube video and audio services. However, it expects the market to become more competitive in the future. The well-known digital advertising duo may have thought that their structures would keep expanding as more and more advertising moved online. Instead, it seems like they'll be up against fresh rivals.
edited and proofread by nikita sharma