Trends
Google CEO Sundar Pichai warns of competition from Tiktok and other Chinese Companies.
Google CEO Sundar Pichai warns of competition from Tiktok and other Chinese Companies.
Pichai, the CEO of Google and its parent company Alphabet, which also owns YouTube, said, "Competition comes from nowhere." You know, three years ago, none of us were discussing TikTok.
One of the difficulties Pichai is having in the present market is TikTok, a platform for short videos that has propelled itself to become one of the most well-known apps in the world.
Because many Big Tech companies' revenue is based on advertising, the recent economic slowdown has caused Alphabet's stock price to drop significantly over the past year. Alphabet missed its earnings and revenue projections for the second consecutive quarter in the second quarter of 2022.
You're talking about several businesses now, and there are some excellent ones like Trade Desk and others. Thus, it demonstrates how active this market is. It doesn't resemble how it did a few years ago at all, he claimed.
This indicates that Google, one of the largest employers in the technology industry and a business renowned for providing its full-time employees with generous benefits, is also making cuts.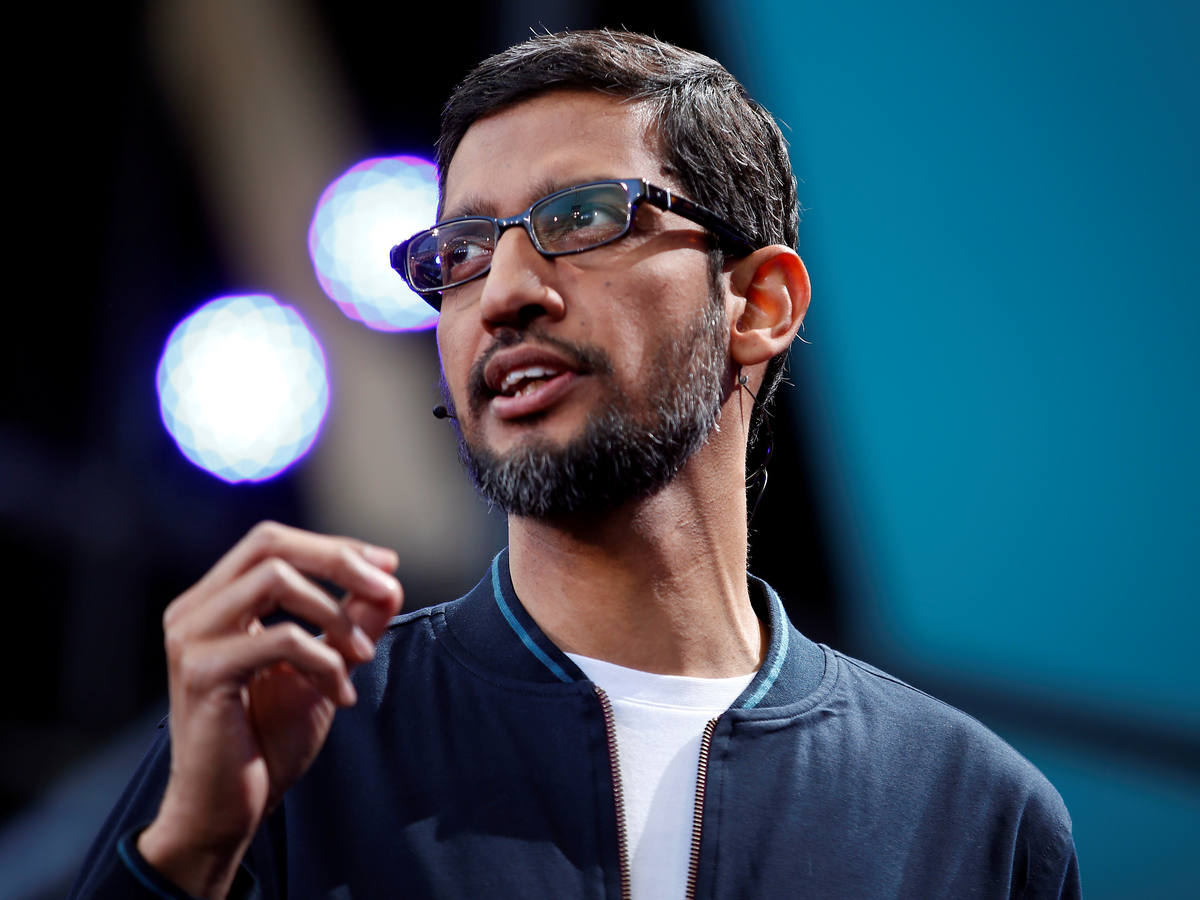 I've always thought that focusing too much on competition leads to mistakes, Pichai said. Large corporations in particular fail because of internal problems.
The business has started a hiring freeze recently. Pichai has also warned his team that they need to increase their focus and productivity. Google CEO Sundar Pichai wrote in an internal memo from July that the company needs to be more entrepreneurial and work with more urgency, clarity, and hunger than in the past.
Pichai responded that "with scale, you can be slower to make decisions" when asked how Google could be more productive.
On stage, Kara Swisher and Pichai cracked jokes about how Google was portrayed as a fictional company in the hit HBO comedy series Silicon Valley. People, you know, are just… all resting and vesting up on the roof," she said.
Pichai answered, "I've never watched Silicon Valley. Too near your house".
TikTok's secret to explosive growth?
TikTok, the world's fastest-growing video platform and owned by Beijing-based ByteDance, is exerting increasing pressure on American social media companies.
"It just feels like they are just winning over everyone," said Snap CEO Evan Spiegel of Scott Galloway, a marketing professor at NYU Stern and co-host of the Pivot podcast, who spoke on Wednesday at the Code Conference in Los Angeles.
On the reports of Pew Research Center data from the month August, TikTok has been actively luring younger users away from Meta and is now more popular among teenagers than Instagram and Snapchat. According to Code host and journalist Kara Swisher, these American players are giving ground to a Chinese company on their own turf despite the fact that they are unable to conduct business in China; TikTok is "eating their lunch." The pandemic also helped TikTok land with older audiences in the U.S. that were a newcomer and were struggling.
At this year's Code Conference, some of the top media and tech CEOs in the world as well as well-known political figures expressed their worries about the Chinese-owned platform's influence, rapid expansion, and surveillance capabilities, and some even called for its outright ban. Notably, TikTok was one of the only significant, well-known social media companies that wasn't there.
The size of TikTok's investment, according to Spiegel of Snap, which recently laid off about 20% of its own workforce, is the reason why it has been so difficult for businesses to respond to this in the United States, as well as around the world.
It wasn't an innovation-land strategy, so it was a completely different approach than any technology company had anticipated in the past.
According to Spiegel, TikTok's robust recommendation algorithm has been made possible by its large user base "Since people can train the algorithm and ultimately get a much more personalized feed that's harder to get on a new service, TikTok got this great lead early on by really aggressively expanding and spending a tremendous amount of money to do that, he explained.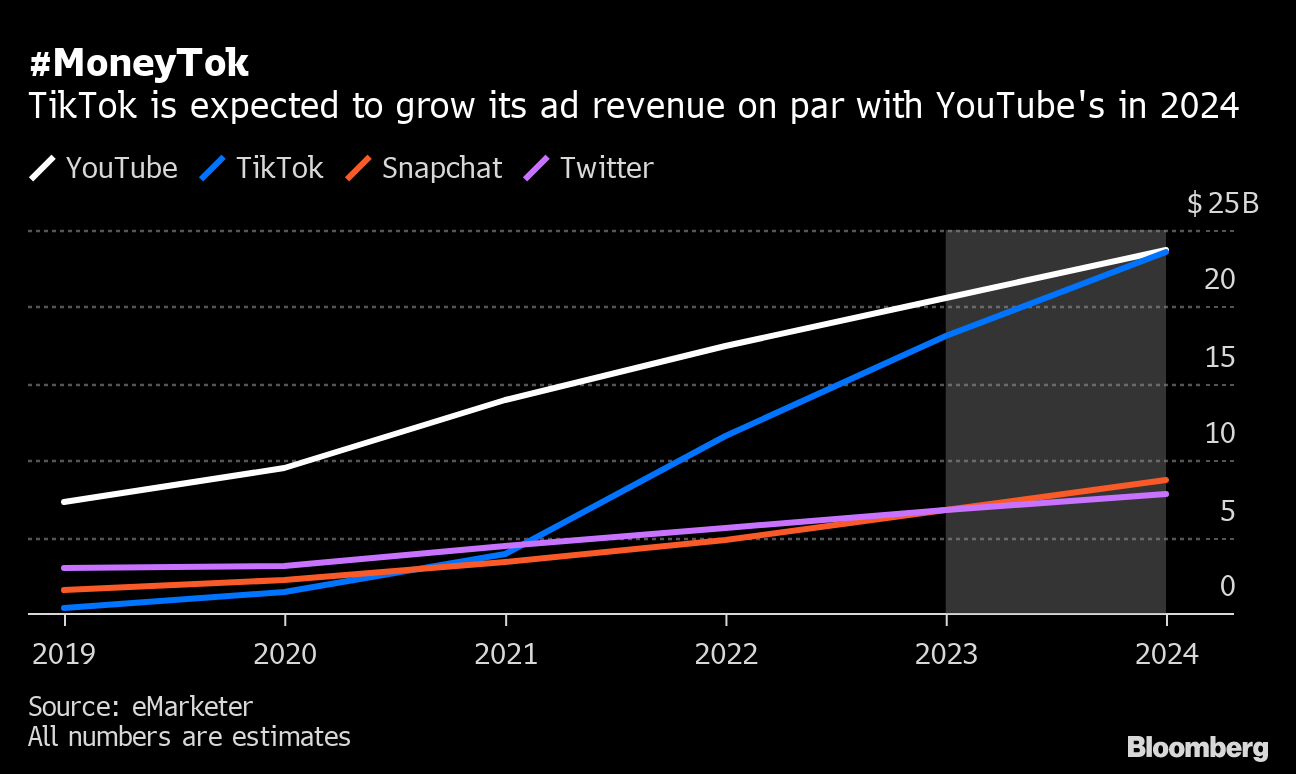 Spiegel, the CEO, claimed that Snap will compete with TikTok by continuing to prioritize relationships with friends and family over connections with strangers, an approach he claimed has been fundamental to Snap's success. (TikTok opens to the "For You" page, which displays suggested videos by the app's algorithm from users you might not follow.)
TikTok was also mentioned by Google CEO Sundar Pichai as one of his company's newest and fiercest competitors, particularly in relation to YouTube. In an interview with Code on Tuesday, he claimed that "competition in tech is hyper-intense" and that some of this pressure, such as from TikTok, has appeared out of nowhere.
Amy Klobuchar, a Democrat and leader of the tech antitrust legislation that targets the dominance of Google, Apple, Amazon, and Meta, cautioned that TikTok may soon join that group.
Sundar Pichai is the CEO of one of the most successful companies in the world, one that rules the online advertising industry, but he claims he can't take it easy.
Pichai, CEO of Google discussed how the tech industry is currently experiencing a "hyper-intense" market during a time of economic uncertainty at Vox Media's Code Conference in Beverly Hills, California. The claim that Google is having difficulties might also be persuasive at a time when opponents of Big Tech, such as Sen. Amy Klobuchar, are promoting antitrust legislation that would target the company.
"Why would we let them control such a large portion of our free market economy?"- declared Axel Springer's CEO Evan Spiegel
The Minnesota senator told Swisher on Tuesday that legislation regarding TikTok might very well be introduced. She claimed that although it might be national security legislation, her antitrust legislation would also punish TikTok if its American branch grew to the size of the American tech behemoths. TikTok would be included if it attained the status of the gatekeeper.
At Code, Mathias Dopfner, CEO of Axel Springer, which owns news organizations like Insider, Politico, and Protocol, may have made the strongest criticism of TikTok. TikTok's "most prominent" rival in the media, content, and creative industries, according to Dopfner, has called for the platform's outlawing.
Every democracy should outlaw TikTok, claimed Dopfner. We are unable to enter China. Why, then would we allow them to have such a dominant position in our free market economy when they have access to platforms like Facebook, Google, Amazon, and others? "
The effects of this dependence will eventually be felt by us, he continued, and they won't just be commercial in nature; in my opinion, they will also have significant political ramifications.
Axel Springer the CEO is one of the few significant publishing houses in Germany and Europe that does not collaborate with TikTok, but Dopfner warned that there might soon be no other option.
We might reach a point where we can no longer afford it because we are losing too many young audiences, he said. "I'm unsure of how long we can keep doing that."
Jen Psaki, a former press secretary for the White House, echoed this type of trade-off, referring to it as a "moral dilemma." Even though the possibility of Chinese surveillance is concerning, Psaki said on Wednesday that not using TikTok would be "a huge hindrance." Because of their strength and wide audience reach."
Tim Cook, the CEO of Apple, even appeared to have an opinion. Cook was questioned about iPhone apps that have contributed to the political and social division that Steve Jobs would have despised during a panel discussion on the legacy of Steve Jobs and the evolution of Apple on Wednesday night with Laurene Powell Jobs and Apple's former chief design officer, Sir Jony Ive.
Cook, the CEO of Apple, said to Swisher, "We never put out the phone for someone to endlessly, mindlessly scroll on a feed," without mentioning any specific individuals.