Trends
The Mystery of $5.7 Billion Donation Revealed; Elon Musk, The Player!
There have been many instances where enormous donations have been made in the name of charity, but the money, in actuality, is just a transaction - it moves from your house to your house.
In 2021 came the news that Elon Musk had made a massive donation of more than five million Tesla shares; however, what remained a secret was which charitable trust or foundation received the contribution in the form of Tesla shares.
The mystery has now been revealed – Elon Musk played the game of donations and received much appreciation, and the revelation of the same is his own charitable foundation.
Now, the question is, why create such hype about it if you are donating to something that you very well own?
What happened, though, is that this (his own) charitable arm he created in 2002 instantly became one of the largest foundations in the US.
According to a tax filing obtained, it revealed that the Musk Foundation had $9.4 billion in assets at the end of FY 2021.
It contributed about $160 million to nonprofits last year, which is by far the maximum the world's richest person has donated from his organization in a calendar year. 
According to news reports, Musk's Foundation's largest donation last year was $55 million to St. Jude Children's Research Hospital.
The X Prize Foundation received about $54 million, which is involved with a competition Musk founded to give a $100 million prize to a team that finds a solution for permanently removing carbon dioxide from the atmosphere.
The tax form shows that other donations listed show Musk came through on promises made to school districts and nonprofits in the area around Brownsville, Texas, near his SpaceX spaceport in Boca Chica, Texas. 
As of Monday, Musk, 51, lost his position as the world's richest person and has an estimated net worth of $177.5 billion. In 2012, Musk signed the Giving Pledge, a public promise to give away most of his wealth either during his lifetime or in his will.
During the pandemic, Musk relocated his businesses, including Tesla, from California to Texas, also moving his charitable foundation. 
Musk's righthand man Jared Birchall and Matilda Simon are listed as directors, according to foundations tax forms, and they are no other employees listed in the filing. 
The Bill and Melinda Gates Foundation is the largest foundation in the US which had assets of almost $55 billion at the end of 2021. A spokesperson said it gave out about $6.2 billion in grants last year.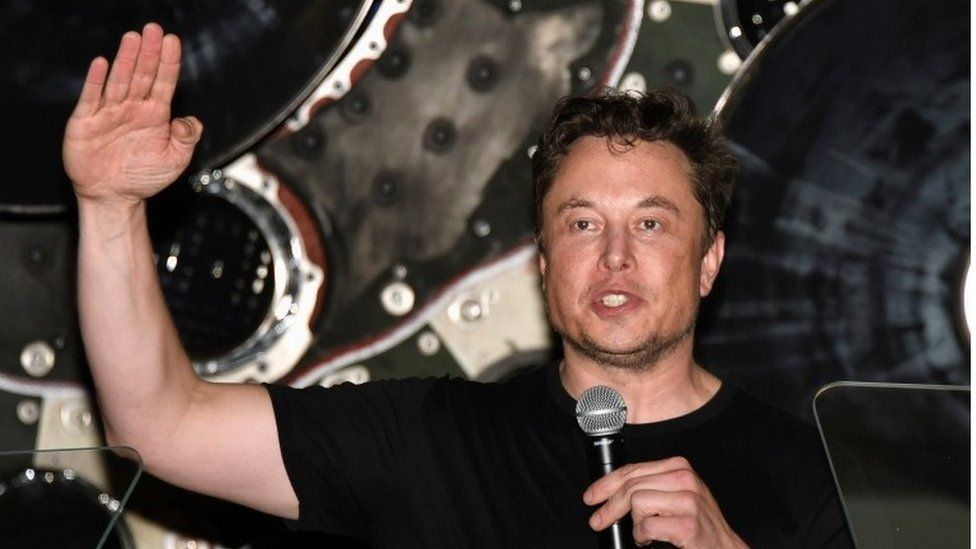 Musk's Political Spat
Musk, in 2021, was also sparring with politicians, including Bernie Sanders and Elizabeth Warren, regarding proposed wealth tax and inequality, but at the same, he never revealed where the money had ultimately gone. 
Musk Avoiding The Tax Bill
Musk had completed a series of stock sales worth over $16 billion, much of which was to cover the exercise of almost 23 million options, and Musk had tweeted then that he would pay more than $11 billion in taxes for the year. 
A significant charity gift would have helped considerably reduce what Musk has defined as the biggest tax bill in US history. 
Point Of Contact
Several grant recipients had earlier this year said their primary point of contact at the foundation was Igor Kurganov, a professional poker player-turned-philanthropist who is active in the "effective philanthropy" space.
Effective philanthropy, a philosophical movement that attempts to have the most effective impact through carefully spending money to solve problems, has influenced Musk's giving. 
The cause was heavily encouraged by Sam Bankman-Fried, whose crypto exchange FTX declared bankruptcy last month. 
The Musk Foundation donated $4 million to the Future of Life Institute, which focuses on reducing the risks of artificial intelligence and biotechnology, both of which are top priorities for influential philanthropists. Musk is an adviser at the nonprofit alongside Morgan Freeman.
Secretive Charity
Musk is comparatively quiet about his charity, where many billionaires announce their donations on social media or other public forums, although Musk does tweet about his donations occasionally. 
He got into a public spat with the United Nations World Food Program director in 2021, saying he would donate $6 billion to fight hunger if the World Food Program could "describe on this Twitter thread exactly how $6B will solve world hunger."
That was just weeks before the SEC filing revealed Musk's $5.7 billion donation to charity, encouraging some to speculate that Musk had given the billions to the anti-hunger group. 
However, this does not appear to be the case. The World Food Program refused to comment earlier this year.
Musk, who co-founded Tesla and SpaceX and is now the owner of Twitter, said earlier this year that he considered his companies to be a form of philanthropy because Musk believes they exist to help humanity.
Musk had earlier said in an interview with Chirs Anderson, head of TED Talks, that "SpaceX, Tesla, Neuralink, and The Boring Company are philanthropy,".
"If you say philanthropy is love of humanity, they are philanthropy. Tesla is accelerating sustainable energy. This is philanthropy. SpaceX is trying to ensure the long-term survival of humanity with multi-planet species. This is love of humanity."
The Musk Foundation
The Musk Foundation runs a skeletal website with no contact information. 
It says it makes grants in support of renewable-energy research and advocacy; Human space exploration research and advocacy; Pediatric research; science and engineering education; and the development of safe artificial intelligence to benefit humanity.
Meanwhile, Tesla shares continue to take a beating this year. They're down 54% since the start of the year, compared to a 6% drop for Dow Jones Industrial Average and a 15% decline for the S&P 500.