Trends
The United States pours money into chips, but even rising spending has limits.
The semiconductor manufacturing behemoth Intel assembled officials in September at a plot of land close to Columbus, Ohio, and committed to investing at least $20 billion in two new semiconductor facilities. A month later, Micron Technology marked the official launch of a new manufacturing plant adjacent to Syracuse, New York, where the chip manufacturer planned to invest $20 billion by the end of the decade and perhaps even five times that amount in the future. Rhe party was also held in Phoenix in December by Taiwan Semiconductor Manufacturing Company, which announced intentions to increase its investment to $40 billion and construct a second new facility to produce cutting-edge chips.
The investments are a part of an enormous expansion of American chip manufacturing goals during the past 18 months, whose enormity has been likened to spending during the Cold War's space race. The rise has implications for geopolitics and global technological leadership, with the US trying to prevent China from surpassing other chip-producing countries as the main supplier of cutting-edge computer technology like smartphones and virtual reality goggles.
Even outside of the products made by the tech sector, such as toys, military equipment, and automobiles, chips constitute a necessary component of contemporary life. Since the spring of 2020, more than 35 corporations throughout the country have committed about $200 billion for chip manufacturing projects, according to a trade association called the Semiconductor Industry Association.
The funds will be used in 16 states, including Texas, Arizona, and New York, to build 23 new chip manufacturers, expand nine facilities, and attract investments from businesses that provide the sector with supplies and equipment.
The initiative is a component of the Industrial Strategy Program of the Biden administration, which provides at least $76 billion in grants, tax credits, and other incentives to support domestic chip manufacturing. The initiatives represent the greatest U.S. investment in manufacturing, possibly since World War II, when the federal government launched spending on new ships, pipelines, and factories to create aluminium and rubber, in addition to giving massive financing for infrastructure and clean energy.
Daniel Armbrust, the former CEO of Sematech, a now-defunct semiconductor consortium founded in 1987 with support from member companies and the Defense Department, stated, "I've never seen a wave like this." However, President Biden has reasons for doing so that go beyond straightforward financial benefit. He has made growing American chip manufacture a core element of his economic platform.
However, TSMC is not allowed to bring its most advanced manufacturing technology to its Phoenix plant. Prior to announcing last month that it will also start producing four-nanometer chips there by 2024 and construct a second unit for three-nanometer chips in 2026, the firm had first stated that the Phoenix plant would produce five-nanometer chips. No mention of new advancements was made.
However, to a certain extent, according to industry officials, the new U.S. manufacturing initiatives may be able to address some of these disparities. The new chip factories would need many years to construct, and they might not be able to provide the most cutting-edge manufacturing technologies when they start producing chips.
The projects may also be postponed or abandoned by the companies if the White House doesn't provide enough subsidies. A major skills gap might also dampen the rise since there are many more engineers needed for complicated manufacturing than students graduating from American schools and institutions.
Officials from the White House claim that increasing chip production will minimize the amount of chips that need to be imported, enhancing economic security in the country. Mr. Biden spoke about the possible repercussions on major companies like Apple that depend on TSMC for their chip-making requirements at the TSMC event in December. When more of these businesses "bring more of their supply chain home," he argued, it could be a game changer.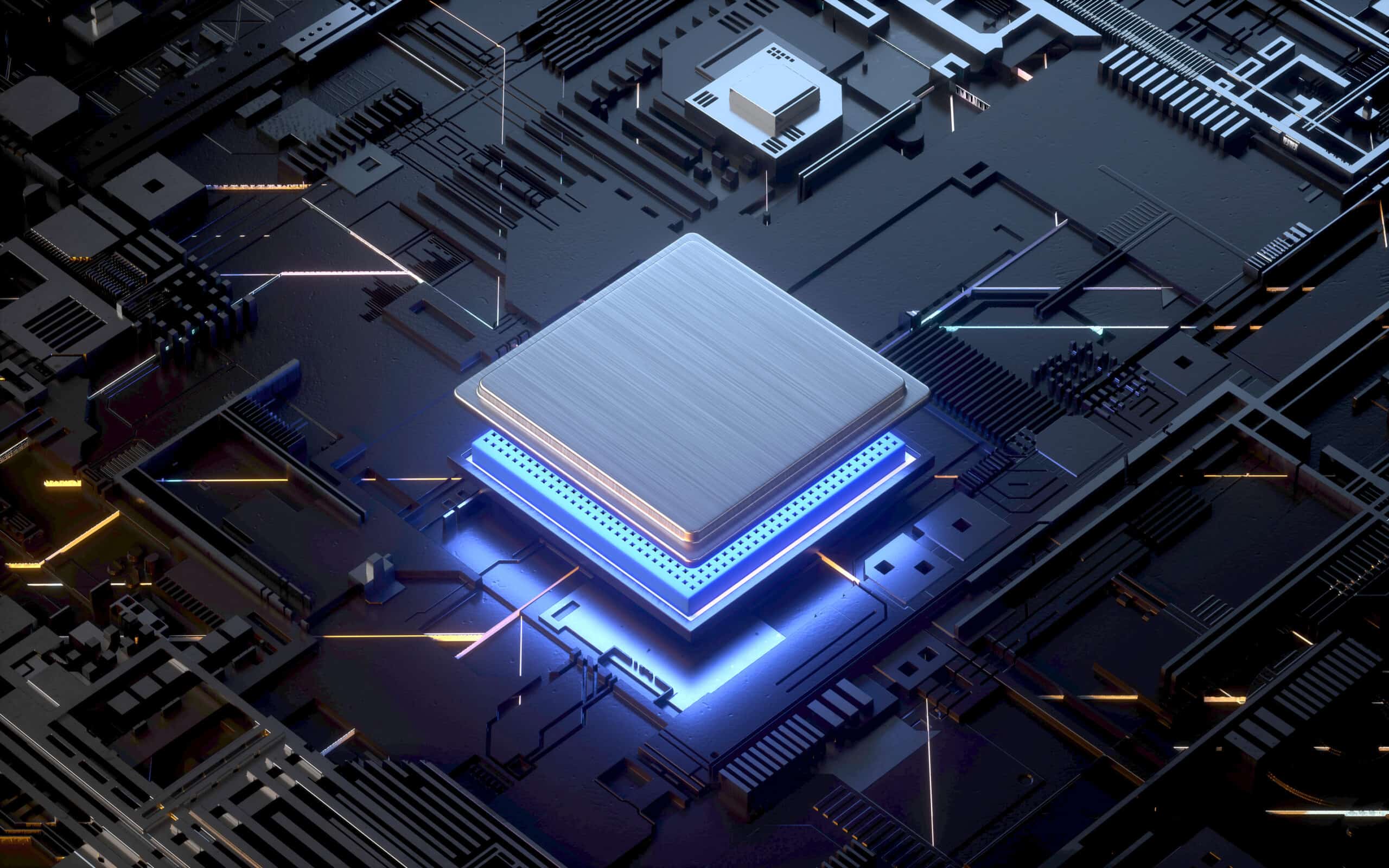 According to the Semiconductor Industry Association, the increase in chip production would lead to the creation of 40,000 new jobs in semiconductor manufacturers and suppliers. There would be an increase of 277,000 workers in the US semiconductor sector as a result. However, it won't be simple to fill all of these fantastic roles. Chip manufacturers usually require personnel to operate the manufacturing machinery as well as experts in disciplines like electrical and chemical engineering. According to recent CEO polls, one of the major problems facing the sector is a lack of talent.
According to industry experts and the Semiconductor Industry Association, Taiwan produces around 22% of the world's total chips and more than 90% of the most sophisticated processors. The extra money spent will improve America's position. The Semiconductor Industry Association requested a 2020 Boston Consulting Group analysis, which states that a $50 billion government investment is expected to stimulate business spending that would raise the U.S. share of worldwide manufacturing to as much as 14% by 2030.
The estimate may be modest since Congress authorized $76 billion in subsidies under a law known as the CHIPS Act, said John Neuffer, president of the group. "It does put us in the game for the first time in decades," he said. Even now, it's unclear whether the ramp-up will terminate the United States' reliance on Taiwan for the most cutting-edge processors. These chips are the most potent since they fit the most transistors onto each slice of silicon, and they are frequently cited as evidence of a country's technological advancement.
The fight to make transistors smaller so that more can fit on a device has long been won by Intel. The pace of miniaturization is often measured in nanometers, or billionths of a metre, with smaller numbers denoting the most sophisticated production methods. Since then, TSMC has advanced significantly.
In comparison, TSMC plants in Taiwan started producing three-nanometer technology at the end of 2022. According to Handel Jones, CEO of International Business Strategies, two-nanometer chips would likely begin to be produced in Taiwan facilities by 2025 and be supplied to Apple.
Uncertainty exists around whether other chip makers will bring more sophisticated technologies for cutting-edge chips to their new facilities. Samsung Electronics has not yet revealed the production technologies it would use in the $17 billion new facility it wants to build in Texas. Although Intel has stated that its American facilities will produce three-nanometer circuits by 2024 and even more sophisticated goods shortly after that, they are now producing chips at a size of around seven nanometers.
The expenditure surge is also expected to lessen, although not eliminate, America's reliance on Asia for other kinds of semiconductors. Only 4% of the memory chips used in PCs, cellphones, and other consumer electronics are produced in domestic facilities; Micron's proposed expenditures may ultimately increase that number.
A general assortment of older, simpler chips, however, is still likely to have gaps since they were so scarce over the previous two years that American manufacturers were forced to close operations and deliver partially completed automobiles. Although TSMC is a significant manufacturer of several of these chips, it is concentrating its recent expenditures on sites that can create advanced chips more profitably.
Michael Hurlston, chief executive of Silicon Valley chip manufacturer Synaptics, said, "We still have a dependence that is not being damaged in any way, shape, or form." Synaptics mainly relies on the older Taiwanese factories used by TSMC.
Workforce development financing is included in the CHIPS Act. The Commerce Department has made it clear that companies seeking financing should provide plans for training and educating employees. The Commerce Department is in charge of managing the distribution of grant money from the CHIPS Act's finances.
However, given that chip businesses compete with other sectors that are in desperate need of people, training might only go so far. Then-Purdue President Mitch Daniels remarked at an event in September, "We're going to have to establish a semiconductor economy that attracts individuals when they have a lot of other alternatives."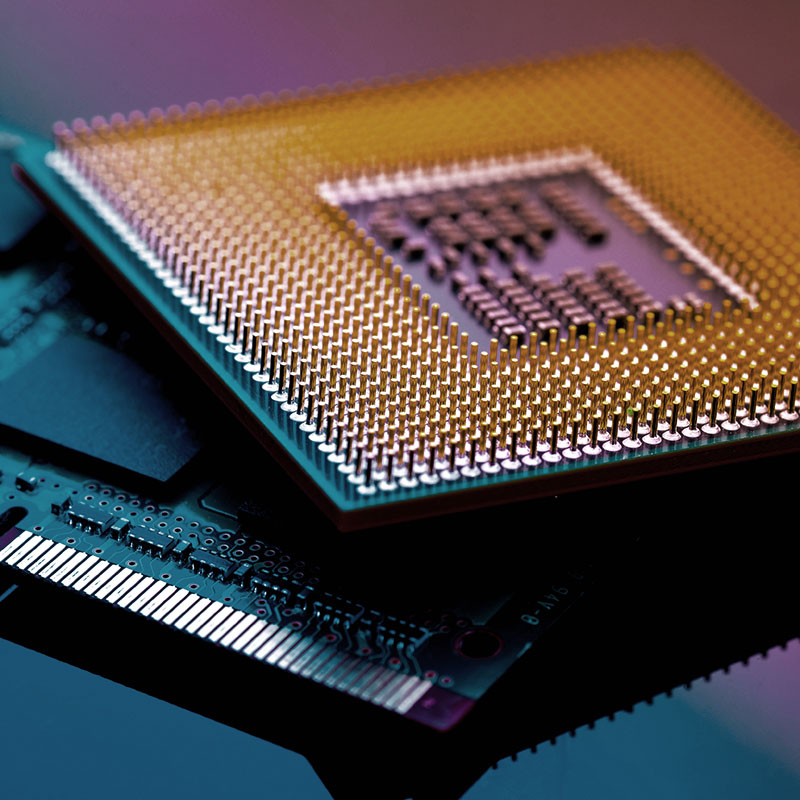 Because training projects may take years to pay off, industry executives want to make it easier for highly educated foreign employees to get visas so they may work in the United States or stay after receiving their degrees. Washington officials are mindful that remarks advocating increased immigration might spark political controversy.
Edited by Prakriti Arora