Trends
Stories
The Year 2022: Layoffs In Indian Startups Is Not Due To Economic Crises But The Karma Of The Startups Themselves
We are almost at the end of the financial year 2022, and so far, this is what the story looks like - roughly 17,600 employees from 52 startups, including Unicorns, have been shown the door, and this may be the tip of the iceberg.
Yes, when we look at the figures and the trend that has come to be wherein we see mass layoffs as Indian startups are jumping on the bandwagon of a mass exodus of employees, there is still a long way to go. 
Apart from geo-political upheavals, the main reason for this trend is attributed to a slowdown in the economy. Even as globally, the word recession has been gaining ground, India's corporate sector, led by the startup sector, has now joined the elite group of multinational companies that are quick to open the doors for exit to the very employees that were once part of their growth and success story. 
Before we jump into the facts and what we really think happened here, we may as well sync up on some figures just to get a clear picture of what is transpiring at ground zero.
Here Goes – 
The leading sector during the pandemic was the edtech, but post-pandemic, with obsolete business models and too slow to adapt to this change which should have been anticipated considering the pandemic would have ended someday, are now struggling.
We have 15 edtech startups, of which they are seven edtech Unicorns; out of these seven, four and the rest have, to date, laid off 7,483 employees (roughly), and what's more, the sector has also seen the shutdown of five edtech startups in 2022 alone. 
Considering that 2021 was a watershed year for startups, 2022 has not been better either. Fundings have dried out, and the chunk of the funding pie has become smaller and more competitive as investors are wary of taking undue risks.
The public equity market has been volatile, not to say that it fell drastically earlier this year, which led governments worldwide to adopt preventive measures quickly – increasing interest rates, making debt expensive, and holding on to liquidity.
The US Dollar has been giving quite a formidable challenge to most of the world currencies, including the Indian Rupee, which has suffered significantly. 
Since the start of 2022, the funding in Indian startups has seen a constant decline, having raised roughly $4.6 Bn at the beginning of the year to $1.1 Bn in November. This compared to $4.1 Bn in funding in November 2021, which roughly accounts for a downfall of 73%.
Now, going by the above points, it is easy to say that the recent and, by all means, just the tip of the iceberg of layoffs undertaken by Indian startups is due to the current unfortunate circumstances that the world and India have been engulfed with. 
However, this may be only partially true. We will explore this bit further on in the article. 
Let us look at startups, the numbers that have led to a mass exodus of employees, and the reasons cited by these companies. 
1.HealthifyMe announced it was firing 150 employees due to global recession fears. 
Reason: The management admitted that the "tough" decision to let go 15-20% of its staff since, like "all tech firms, growth hasnt kept pace with expectations and hiring".
Note: The layoffs come a year and a half after the startup raised $75 Mn in a Series C round of funding, having raised $100 Mn to date.
2. Traveltech Major Fires 600 Employees Across Multiple Teams
IPO-bound hospitality chain fired 600 employees from tech roles in product and engineering teams. The layoffs came after the company decided to merge the two teams.
Reason: "The downsizing in tech is also happening in teams which were developing pilots and proof of concepts such as in-app gaming, social content curation and patron-facilitated content," said the company. 
3. ShareChat Parent Shuts Down Fantasy Cricket Subsidiary Jeet11, Fires 100 Employees
Reason: We can confirm that we are ceasing operations of Jeet11 and have reorganized some of our functions, which meant movement of this talent within teams and a few employee exits,". 
Note: The layoffs 19 months after the startup raised $502 Mn in its Series E round, becoming the first social media unicorn.
4. Edtech Startup Teachmint Fires 45 Employees 
Reason: Restructuring
Note: The layoffs came almost a year after the edtech startup raised $78 Mn in a Series B round led by new investors Rocketship. Vc and Vulcan Capital. Teachmint has raised $118 Mn in total to date. 
5. Hiring Platform Hirect Fires 200 Employees 
Reason: Restructuring
The layoffs triggered several social media posts from employees that were fired, alleging high spending on social media influencers, non-payment of PF contributions and dues, and non-receipt of relieving letters. Others reported that the startup provided no severance package or job search assistance.
Note: Hirect has raised nearly $15 Mn across several rounds. Incidentally, the startup was reported to have raised $14.6 Mn in its Series A two days after conducting layoffs.
6.VerSe Lays Off 150 Employees
Note: The layoffs at VerSe come just a few months after it raised $805 Mn at a valuation of $5 Bn in April this year. 
The startup's expenses surged 2.35X to INR 3,714 Cr in FY22 from INR 1,580 Cr in FY21, while revenue from operations increased only about 45% to INR 965 Cr in FY22.
7. Zomato Fires At Least 100 Employees 
Reason: Performance-Related Layoffs
Over the last few weeks, Zomato has seen several high-profile exits, including cofounder Mohit Gupta. 
Note: The food tech unicorn narrowed its loss to INR 250.8 Cr in Q2 FY23 YoY.
8. B2B Insurtech Plum Fires 10% of Employees 
Reason: Restructuring and Cost cutting
Note: the layoffs came after Poddar had said Plum would increase its employee count to 1,000 by FY23. The startup's last funding round was its Series A round worth $15.6 Mn, which saw Tiger Global participate. In all, the startup has raised $20.6 Mn.
9. Unacademy's third Layoff Round, Fires 1500 Employees
Note: Unacademy's losses almost doubled year-on-year (YoY) to INR 2,848 Cr in FY22. At the same time, the startup reported consolidated revenue of INR 719 Cr in FY22.
10. Edtech Startup Practically Lays Off Employees, Cuts Down Headcount By 190 In Three Months
Reason: No more Funding
Note: The layoffs at Practically come a year and a half after it raised $4 Mn in January 2021, after which it could not secure funding, resulting in the layoffs.
11. Unicorn Udaan Fires 350 In Second Layoffs This Year
Reason: In search of profitability
Note: The layoffs at Udaan happened a week after it raised $120 Mn in debt, having raised $250 Mn in debt in January this year as well.
12. SaaS Unicorn Chargebee Lays Off 142 Employees 
Reason: Macroeconomic Conditions
Note: The layoffs come nine months after Chargebee raised $250 Mn in a funding round and nine months after it acquired collections management platform numbers.
13.FrontRow Fires 275 Employees
Reason: Faulty sales and marketing approach
Note: The layoffs come almost a year after the startup raised $14 Mn in its Series A funding round. FrontRow is backed by Deepika Padukone's Family Office, Vishal Dadlani, rapper Raftaar, CRED's Kunal Shah, Unacademy's Gaurav Munjal and ShareChat's Farid Ahsan.
14. BYJU'S Lays Off 2,500 Employees 
Reason: massive losses
Note: The move comes seven months after BYJU'S announced raising $800 Mn in a funding round and just weeks after it published its financial report for FY21. The edtech major clocked up INR 4,588 Cr losses, almost 20X higher than FY20.
There are at least 25 more startups more that can be added to this list, and they will be many more that will follow.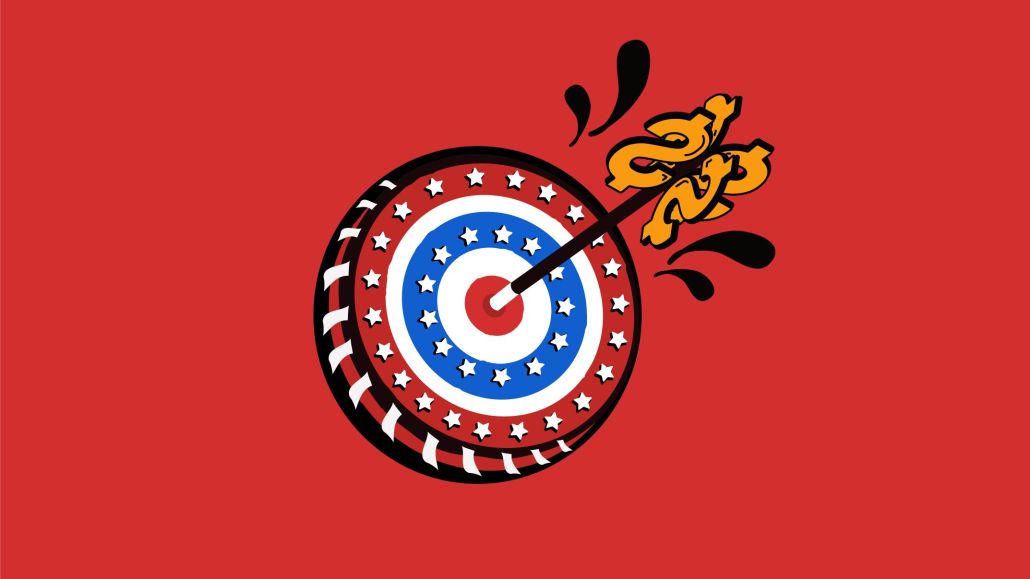 But herein is the conclusion of what really has made these startups start the firing spree.
The reasons are straightforward and point to how startups in India are entirely side-tracked regarding brass tacks. 
Obsolete Business Model: For any business to prosper, it should have a unique selling point and a well-thought-out strategy. And business models need to change with changing times. However, business models cannot be changed in one day alone. In fact, it is a continuous process that evolves as the evolving market scenarios, consumer behaviour and pattern, and so many other parameters need to be considered to make a good business model. 
Since most startups in India are from the ed-tech sector, they have been stuck in the pandemic days and have not made any changes sooner enough to fit in the post-pandemic world.
2. Excess spending on sales and marketing: Yes, marketing is an essential parameter for any and all business, but when it becomes the only tool to create a buzz in the market just to get enough mileage for the brand without any substance, then yes, unfocused and over budget spending on marketing alone will not save any business in the long run.
3. Cash Burn, Acquisitions: Another trend that Indian startups have followed is unnecessary or not well-thought-out acquisitions of business, even when it is a loss-making buying. Many startups went this route to outdo their rivals or to create an impact in the market. But many also burnt their fingers since it led to unnecessary cash burn and was not an ideal proposition. 
4. Cult Following but no Business substance: We are a country wherein cult following is a phenomenon, and when business leaders start to enter this phase, they might get carried away by the accolades and the prestige that comes with being a leader of a Unicorn or startup that has gained enough limelight. But this may not work very well for the business itself as losing focus and deliberation may get lost in the process.
5. Entirely dependent on Funding: There is something far more prestigious about a startup and its founder or leadership that has grown, sustained and made profits without any funding. There are very few startups that have made it bootstrap – Zerodha and Zoho are two such examples. 
6. Bloated valuations: Funding and the prospects of future growth potential have made this entire scenario of layoffs one of the biggest reasons.
The future growth potential is like the golden deer that either never gets caught or gets caught, but by then, it is too late. 
Conclusion: After last year's outstanding, FOMO-driven funding action, Indian startup valuations jumped to an all-time high, which further witnessed marquee investors tightening their purse strings in the present.  
As a result, Indian startups were and are under pressure, with many having high cash burn and prospects of low profitability.
Since March, the first signs of a slowdown prompted marquee investors such as Sequoia, KKR and Y Combinator to orient the startups in their portfolios on how to survive. 
However, this time there was a clear message in common across all investors: cut costs and increase runway.
Having been handheld and blindfolded for so long only to realize the truth of stark funding days and the bitter truth which has triggered a string of time bombs where many of these startups seem to have interpreted this cautioning as a license to fire people as a "cost-cutting exercise", disrupting thousands of livelihoods in the process.
So yes, It is Karma biting back indeed for startups in India.