Trends
Top 10 Best Alternatives Of PayPal In India In 2023.
PayPal is an American multinational financial technology company operating an online payments system in the majority of countries that support online money transfers, and serves as an electronic alternative to traditional paper methods such as checks and money orders. The company operates as a payment processor for online vendors, auction sites and many other commercial users, for which it charges a fee.
Established in 1998 as Confinity, PayPal went public through an IPO in 2002. It became a wholly owned subsidiary of eBay later that year, valued at $1.5 billion. In 2015 eBay spun off PayPal to its shareholders, and PayPal became an independent company again. The company was ranked 143rd on the 2022 Fortune 500 of the largest United States corporations by revenue.
But due to its harassing policies, and its monopoly Indian buyers and sellers feels harassed by paypal. Internet is full of complaints and issues raised by Indians against paypal where they have complaint of unclear suspension of their accounts, unfair chargebacks and refunds, freezing of the funds in paypal account by paypal.
Indian buyers and sellers are searching for alternative solutions like paypal to process International Payments in Foreign Currency In India which can directly be deposited into their bank account.
Many people after being harassed and scammed by paypal are looking for some alternative options.
Furthermore, as a customer, you get to test things out for yourself to see what works best. The best things usually rise to the top. What about the others? They must either adapt or perish, which Darwin referred to as natural selection. So, if you've ever wondered, "What is a good Paypal substitute?" this is the article for you. Instead of the usual ten, we'll go over 11. Why? Because it is one better. So let's get to work on it.
Paypal is in the news since a very long time due to its anti-indian policies, its harassment towards Indian clientele and also its very un-friendly approach towards Indians. Paypal monopoly and its rude attitude towards Indians have motivated several others to build their own payment gateway which are much better, more secure and customer friendly for Indians. 
Some of its major flaws are as follows:
First, customer service can be difficult to obtain.

PayPal's seller protection policy does not cover digital goods.

Fees are higher when compared to other providers.

PayPal may freeze accounts without notice.

It may take several days for funds to be transferred to your bank account.

The good news is that, in addition to PayPal, other companies provide digital payment services.

Examine these options more closely and choose the one that best serves your customers and your business.
The Top 10 PayPal Alternatives in India in 2023 are as follows:
1. Stripe
E-commerce and online businesses benefit from the best way to manage payments and billing for online transactions. Stripe, an American financial software company, was founded in 2010. The company primarily provides payment processing services to e-commerce businesses. It accepts payments from clients worldwide and provides services in 41 countries.
Features:
Process of payments.

Tools for speeding up the checkout process.

Real-time financial reporting.

Plan when you will pay your banks.

Fraud detection using artificial intelligence.
Conclusion: Stripe is one of the best PayPal alternatives for businesses. The only disadvantage is that the transaction fees are higher than those of competitors.
Price: For merchants, each credit card charge is subject to a 2.9 percent plus a 30-cent fee. Customized packages are also available for businesses that accept larger payments.
2. Payoneer
Best for freelancers, contractors, and small businesses accepting and processing payments from all over the world.
Payoneer, an online payment system, is one of the best PayPal alternatives available. In 2005, the payment gateway was established to provide working capital loans, online money transfers, and digital payment services. These services are available to small businesses and independent contractors in over 200 countries and territories.
Features:
Payments are made openly.

Currency conversion: AUD, CAD, CNY, EUR, GBP, USD, INR, and JPY.

Transfers are made between banks and online.

There is no transfer limit.

Upwork, Fiverr, Airbnb, Wish, and over a thousand other businesses are supported.
Conclusion: Payoneer is an excellent cross-border payment platform for independent contractors and web entrepreneurs. Business owners can use the payment gateway to send domestic payments and use working capital to pay operational costs.
Price: Receiving payments from other Payoneer users is completely free. However, direct credit card payments incur a 3% fee, while ACH bank debits incur a 1% fee for all currencies.
3. Wise
Transferring money from one country to another is best for individuals and businesses. Wise, a UK-based online payment gateway, was launched in 2011. Customers can send money to banks in over 30 countries. The fee is calculated based on the amount and currency. As a result, a bank-to-bank transfer is typically much less expensive than traditional banks and money transfer services.
Except for Hawaii and Nevada residents, the services are available to residents of the EU, UK, Singapore, Australia, New Zealand, and the United States.
Features:
Transferring money internationally.

Low transfer costs.

Transfer of multiple currencies | Support for over 57 currencies.

There are no enrollment fees.

The maximum transfer amount is $1 million; other currencies have different limits.
Conclusion: Wise is a safe and inexpensive online money transfer service. The company is licensed to conduct electronic money transfers in the United States, the United Kingdom, and Australia.
Price: Price varies according to quantity and currency. For example, there is a 1% fee for transfers in US dollars and other currencies, such as the Philippine peso. However, the cost for the majority of currencies is 0.5 percent.
4. Remitly
Matt Oppenheimer cofounded Remitly in 2011 to make international money transfers simple, affordable, and quick for everyone, particularly immigrants. It enables online money transfers from 16 industrialized countries, including the United States, the United Kingdom, Ireland, Australia, Canada, and some European countries, to more than 50 countries worldwide.
Remitly is a strong competitor in the startup market for the money transfer sector, which was previously dominated by established players such as commercial banks, Western Union, and MoneyGram. Remitly has raised $420 million in funding, with the most recent round of $135 million in 2019.
Features:
Speed: You can choose between two transfer speeds:

Economy: The transfer may take 3-5 business days to reach the recipient. On the other hand, Senders can benefit from a much higher exchange rate for a lower transfer fee. This transaction will necessitate payment from your bank account.

Express: If you select this option, your funds will be transferred immediately and delivered to the recipient. Transfers from the United States to India can be made via Express within four banking hours. However, you receive a lower exchange rate and, in some cases, a higher transaction fee when compared to the economy option. You can pay with a credit card or a debit card.

Rates – The exchange rates for Remitly on the market are fiercely competitive. Every day, the rates are updated to reflect market changes. Before sending money, check the rates on Remitly.
Conclusion: Customer service is available in English, French, Spanish, Filipino, and Vietnamese, among other languages. English speakers can contact customer service via phone, chat, or email 365 days a year.
Price – The amount you pay in fees is determined by your ability to pay and receive money. For example, if you use a credit card to send money using Remitly's Express service. However, the fees are usually waived if you send $1001 or more.
5. Skrill
Best for international payments and online payments. Skrill, an online money transfer service, is well-known for its speed and dependability. The app, launched in 2001, allows you to send money anywhere in the world and make online payments to well-known websites.
Features:
Transfer of funds.

Online purchases.

Support 38 different currencies.

The maximum transfer cap per day is $10,000, and the minimum transfer cap is $60.
Conclusion: The main advantage of using Skrill is that its services are available to citizens of virtually every country. However, their service prices are higher than those of their competitors. Therefore, if Skrill is not a payment transfer option in your country, you should consider it.
Price: Some merchants accept free online payments. The withdrawal fee for banks is $6.5, and the credit card fee is 7.5 percent, while the deposit fee is one percent. Domestic transaction fees can reach 2%, and money transfers can cost 1.45%.
Conversion fees of 3.99 percent If you do not continue to use the service, you will be charged a monthly fee of about $6. Other fees include a chargeback fee of $29.53, an attempted cash upload fee of $11.81, and others. In addition, the penalty for providing incorrect information, failing to cooperate, or engaging in a prohibited transaction is $177, and the penalty for undoing a mistaken transaction is $29.53.
6. PayU
PayU is an online service provider founded to help businesses establish quick and simple payment processing for customers and shippers. It balances retailer demands with consumer shopping and payment habits, offering expertise, cutting-edge products, and a single integration that addresses business issues.
The software's over 250 payment methods are designed to make electronic payment processing quick, easy, and secure, whether done through an electronic wallet, PC, smartphone, tablet, or even offline. In addition, because the software is available in rapidly expanding markets such as Asia, Latin America, Eastern, and Central Europe, Africa, and the Middle East, it is possible to tailor it to local markets and benefit all clients.
Features:
Multi-currency.

Online payment.

Replacement payments.

Tokenization.

Payment schedule.

Prompt payment.

Compatibility with mobile devices.
Conclusion: PayU's main advantages include centralized integration, a variety of payment methods, multi-currency Support, and security. Here are some more details on its benefits:
PayU provides centralized integration, allowing users to receive local payments from any operating location. More than 2.2 billion potential customers can be reached by using the solution, which merchants worldwide can use as their payment processing service provider. It provides over 250 local payment strategies and a variety of currency alternatives to enable users to reach all customers (with or without a credit card) and manage the complexities of local markets while profiting from them.
PayU provides a direct link to nearby receivers to increase customer approval rates. The company's internal anti-fraud system has effectively managed fraud for years. It ensures site security to give customers peace of mind during payment transactions. Furthermore, tokenization provides customers a quick and secure way to make online payments.
The framework includes a streamlined checkout process, allowing users to integrate and begin receiving all payments locally quickly. Furthermore, a one-click buy option allows customers to purchase what they need with a single click. Finally, its Software Development Kits for APIs and payment encryption are useful to its clients.
Price: They do not have any setup or annual maintenance fees as a payment gateway (AMC). All payment methods, including debit card, credit card, net banking, UPI, and wallet, are subject to a 2% + GST transaction fee.
7. Instamojo
Instamojo is a payment gateway for small businesses that provides various on-demand payment options. It provides users with bank-level security with 128-bit encryption. Users can easily generate payment links to send to their clients to receive payment. It also allows you to build with the help of practical features and tools that are built into it. Users can quickly set up an online store and begin selling their goods using Instamojo.
Instamojo users have the option of creating payment links. They can then send the link to their clients to securely collect payments. Furthermore, provides a feature that allows you to add payment buttons to your website with just one line of code. You can also change the payment theme and look of the website.
Features:
Analytics Invoice Setup Is Free

Various Payment Options

Nothing was written down.

Transaction Cost Is Fixed

Screening for Fraud Using Integrated Merchant Account Transaction Data

In a matter of seconds, a secure server will be launched.

Simplified Integration Transaction Alerts

Multiple Payment Options

Various Bank Connections

Dynamic Event Notification
Conclusion: Instamojo offers a variety of products to help Indian businesses grow. In addition, it provides a variety of business solutions to retailers, including:
MojoCommerce is a free online store that allows you to sell both physical and digital goods.
MojoXpress: Allows businesses to ship goods to over 12,000 Indian pin codes.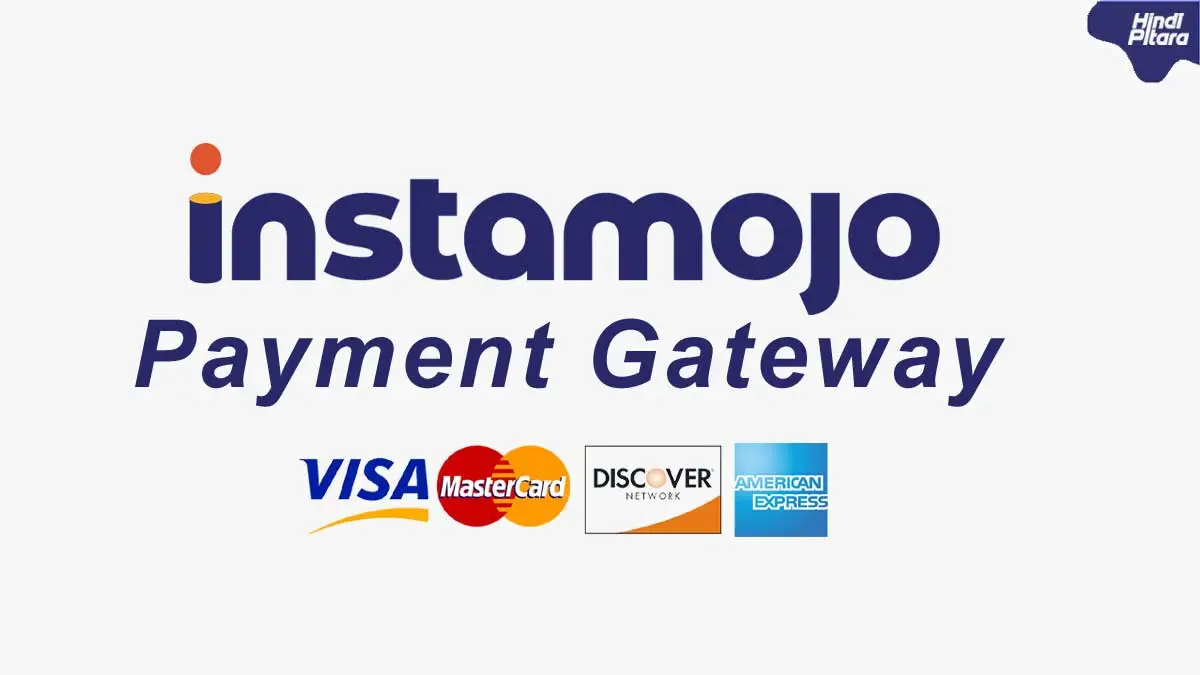 MojoCapital: Assists businesses in resolving and simplifying cash flow issues and other capital requirements. Businesses can connect their preferred apps to Instamojo via a dedicated, integrated app store. Instamojo provides simple payment APIs and plugins for developers to integrate into websites or mobile applications.
Smart Links: These are links that allow for instant payments and the collection of customer information.
Price: Instamojo's price is determined by the level of customization required and the type of usage. You can request a callback for customized quotes.
8. Cashfree
Cashfree Payments, a cloud-based banking platform, enables Indian companies to manage international payments, send payouts, and collect payments via a payment gateway. Users can automate recurring payments, accept payments via multiple channels, and reduce subscription churn.
Users can use the app to transfer money to any bank account, UPI ID, or cash wallet to pay vendors, process bulk refunds, or distribute salary. Cashfree Payments offers a variety of payment gateway features, including instant refunds, settlements, saved card tokenization, and card pre-authorization.
Users can specify a completion time for time-sensitive transactions, reduce payment uncertainty, and mark the transaction as successful or unsuccessful. Administrators can use it to keep track of ongoing disputes, confirm real-time settlements and adjustments, and track previous transactions.
Features:
ACH Payment Processing

API

Activity Tracker

Processing of Payments

Adaptable reports

Data Import/Export

Data Security

Accepting Debit and Credit Cards

Electronic commerce

Mobile Payments

Multi-Currency

Multiple Payment Options

Online Payment

PCI Compliance

Payment in installments

Payment Fraud Prevention

Payments are made

Payment processing services integration

Real-time analytics

Actual Time Information

Real-Time Reporting

Recurring Billing/Subscription

Reminders

Reporting and Statistics

Reporting/Analytics

Search/Filter

History of Purchases

Observation of a Transaction
Conclusion: Cashfree Payments integrates with various third-party platforms, including Shopify, PayPal, Amazon Pay, and others. Companies can also accept payments by creating a form with customizable fields to collect user information.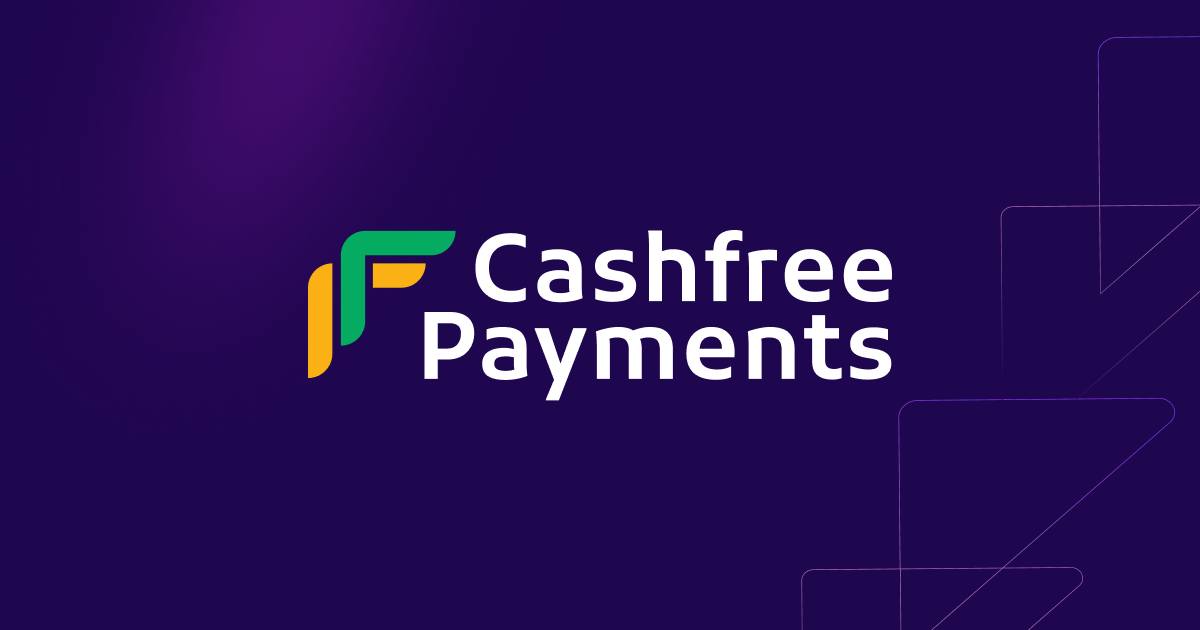 Price: Cashfree charges a 1.9% transaction fee.
9. Razorpay
If your SAAS tool or online store provides services in India, use Razorpay. Razorpay is a better option than Stripe and PayPal for accepting payments in India and occasionally abroad.
Razorpay is an excellent choice for international payments because it offers a wide range of products and features. India's most reputable payment gateway offers a wide range of domestic payment options with coverage in over 200 countries. If you are an exporter or an Indian company that accepts payments from abroad, you must use Razorpay.
Features:
Lower transaction costs and fees: At 3%, Razorpay has one of the industry's lowest standard fees for international transactions. Businesses can save up to 50% on processing costs.

Local payment methods:

Customers from all over the world can pay using their preferred local payment methods. Razorpay accepts payment methods such as Trustly, POLi, Giropay, and Sofort. Never lose a customer because you did not provide a service they were accustomed to receiving in their home country.

Accept payments via all international bank transfers, including ACH (USA), SEPA (Europe), SWIFT, and CHAPS (UK), and benefit from the broadest card acceptance.

You accept payments in rupees, but customers from over 200 countries can pay in their local currency (or your preferred currency)

Digital FIRC: No more rushing from pillar to post looking for manual FIRC. Razorpay offers digital FIRC that can be obtained by simply pressing a button. Therefore, waiting 45-60 days for FIRC certificates is not necessary.

Best-in-class success rates:

Our international card transactions are successful in over 70% of cases, which is excellent for businesses.
Price: Razorpay charges a 2% transaction fee for its standard plan for small and medium-sized businesses. Razorpay offers an enterprise plan with the best prices for your business, designed for high-volume usage. All payment methods, except domestic card transactions under $2,000, have an 18% GST charge added to the subtracted fee. Consult the Monthly Invoice Report in your dashboard's Reports section to understand GST charges better.
10. CCAvenue
CCAvenue is an integrated payment gateway that accepts many credit cards and interfaces. South Asia, including India, is home to some of the most trustworthy, secure, and widely used payment gateways. It has aggressive pricing to support scalable business models. It also tracks a high success rate and generates a high-quality sales report.
CCAvenue provides a comprehensive range of online payment solutions to meet your specific needs, including the processing of all types of credit cards through a wide range of banks, Debit card processing, ATM cum Debit Card processing, and the option to direct debit to bank accounts of Indian and foreign banks, Mobile Payment solutions, and Cash Card Processing. Other important services this gateway provides include no withdrawal fees, 24/7 customer service, and account activation within an hour of registration. Discover new opportunities for your company to succeed worldwide with CCAvenue.
Features:
Invoices must be paid.

The Point-of-Sale Transaction.

Multiple Currency Processing.

Cycles of Billing.

Website Payments Saved Cards.

Mobile Payments.

200+ payment options.

Checkout page in multiple languages customizable interface.

Storefront.

Shopping cart plugins.

Iframe integration.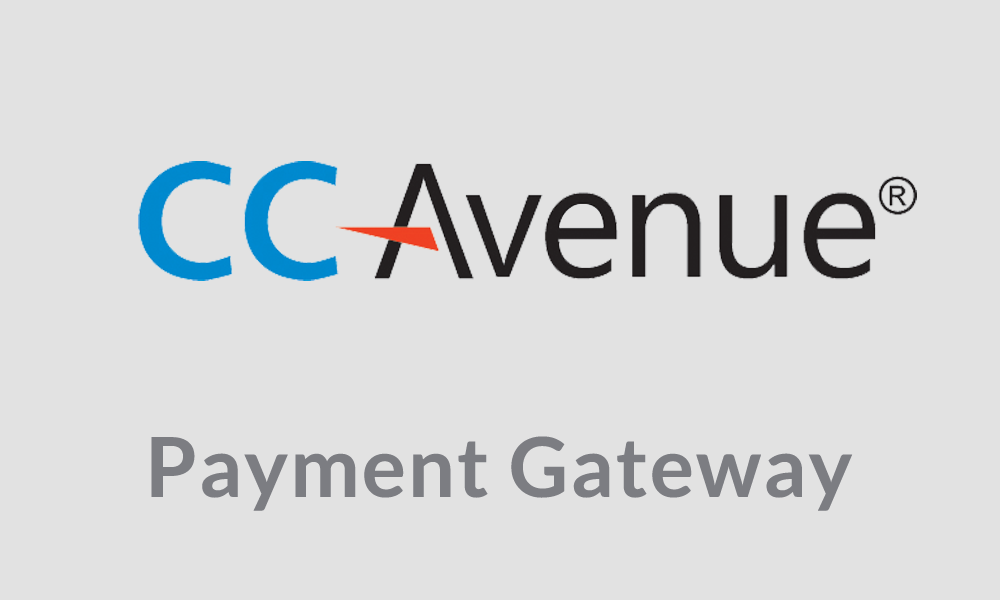 Price: CCAvenue charges a small percentage of each transaction made by the customer via a complicated payment system. CCAvenue is now offering its basic "Economy" payment gateway package for free. The ASUC (Annual Software Upgradation Charges) was INR 1,200/- per year. The Economy Scheme fee, which was previously INR 7,500/-, has been waived for the first year.
What factors should you consider when comparing PayPal alternatives?
Different alternatives will be more effective for different businesses. Still, there are a few factors that every business or customer should consider when determining which PayPal alternative will best meet their needs:
Transaction costs.

Costs per month.

Particular services.

Saving money.

Integrations.
Why Do We Still Need PayPal Alternatives?
Let's take a closer look at PayPal to see why so many PayPal alternatives are needed. The company has been in business for over 20 years and has a strong reputation in the fintech industry.
As one of the first non-bank methods of digital money transfers, PayPal provided a valuable and much-needed service. It currently functions as a digital wallet and a money transfer platform. Having said that…
1. PayPal is not without flaws.
Over time, the company has struggled to strike a proper user-friendliness balance while adhering to rising regulatory requirements for financial activities. As a result, there appear to be an ongoing policy and fee changes and many dissatisfied clients.

PayPal alternatives have figured out how to make regulation simple for users. But on the other hand, PayPal has allowed stringent regulations to harm its customer experience. As a result, PayPal's global audience now has access to a radically different PayPal experience.
2. Powerful PayPal alternatives have emerged.
Rather than dealing with these issues, finding a PayPal substitute makes perfect sense for individuals and businesses. Fortunately, the market has responded positively, and you have many excellent candidates to choose from.
PayPal's disadvantages 
PayPal, like a coin, has two sides: benefits and drawbacks. Unfortunately, some of the flaws cause serious problems for some businesses.
For starters, PayPal offers a variety of free and low-cost services. However, non-PayPal transaction fees are frequently prohibitively expensive. Transaction fees appear to burden e-commerce platforms for small sellers significantly. PayPal's feature contradicts the company's claim to help small businesses.
Second, in response to security concerns and terrorist attacks, the US government has imposed stringent regulations that limit the number of PayPal transactions. As a result, any suspicious activity results in account suspension. False suspicions have wreaked havoc on businesses, with accounts remaining frozen until the investigation is completed.
Third, PayPal's customer service is appalling. Its website is opaque, and no helpline numbers are readily available.
Fourth, no third-party arbitration is available. The accounts are frozen while the ongoing arbitration process and PayPal regulations give it complete control over the users' funds. So, again, you have no option but to wait.
Finally, PayPal's currency basket lacks diversity. Although the company accepts payment in 23 currencies, it is missing some critical currencies. The Indian Rupee is one example. Furthermore, PayPal charges an exorbitant currency conversion fee.
How to Choose the Best PayPal Alternative for Your Needs?
If you like what you've seen so far, it's time to dig deeper to see which PayPal alternatives on our list will work best for you. Of course, each brand has advantages, but you should consider smaller, more specific factors.
These are as follows:
1. Transaction fees
Although many digital payment and money transfer services advertise low fees, they are not always the same. In addition, while you have little control over exchange rates, you should know how much of each transaction's fees are fixed and how much is variable.
Some brands may charge a higher variable fee, which means you'll pay significantly more as your transaction amounts grow. In this case, the best course of action is to use your typical average transaction value as a sample to calculate the final sum.
2. Costs that reoccur
In extremely rare cases, a service provider may charge a monthly fee. They are frequently associated with a specific item, such as a debit or prepaid card. Skrill, for example, charges an annual fee for its prepaid card in some areas.
As a result, you must keep track of the services you register for with each provider. As a result, you may unintentionally incur unanticipated costs.
3. Specialization services
So far, we have thoroughly investigated the majority of these service providers. This strategy is used to make payments or transfer funds from one location to another. However, there is no denying that these services provide numerous benefits.
Wise, for example, is an excellent choice for online businesses. Furthermore, they support PoS systems well, which helps physical retailers with the digitalization of payments.
4. Service Integration
Some service providers go out of their way to protect their small ecosystem. This is great if you use them frequently, but looking for more inclusive brands is often preferable, especially if you're a business with rapidly expanding needs.
The good news is that many brands on this list work well with many other products and services, which bodes well for long-term serviceability.
5. Fitness in general
Once you've decided on a PayPal substitute, consider how it will fit into your overall operational process.
Consider making operational changes if the savings or other benefits are significant enough. However, if not, there is little point in risking a business change to reap significant cost savings.
Conclusion
The PayPal alternatives discussed in this blog post are appropriate for various business types. Payoneer and CCAvenue are the best Paypal alternatives for freelancers, small business owners, and self-employed individuals. There are numerous excellent PayPal alternatives, each with its benefits and drawbacks. Many of these have lower prices or better features for various needs.
Wise, Stripe, and Instamojo are all viable options for businesses that handle a high volume of transactions. Government agencies, subscription-based businesses, and non-profit organizations should consider Dwolla and 2checkout for online payment processing. There are numerous PayPal alternatives, each of which differs from PayPal. Before making a final decision, you must conduct extensive research and understand what you or your company require from a PayPal substitute.
The payment options we've listed here are excellent, but each has distinct characteristics. This means that in many cases, you'll have to match the appropriate solution to the demands of your situation.
But what is the main point here? Moving money digitally should not be fraught with complications and exorbitant fees. As a result, we have a soft spot for Wise's service, which redefines the term "ease of use."
Regardless of our expertise, you should consider the factors we've discussed when selecting a PayPal substitute. Along with the overall benefits, you must prioritize the needs of each individual.
This is our thoroughly researched list of top PayPal alternatives for 2023, and we hope you find one that works for you. The PayPal alternatives listed above are well-known businesses offering reliable online payment services. As a result, you can confidently select freelancers, bloggers, small business owners, or large-scale businesses based on your needs.