Trends
Top 10 Best Neobanks In India in 2023
"Neo-banking" has become a buzzword in the world of fintech and consumer banking. Neobanks also referred to as "Challenger Banking" or "Open Banking" is the craze in both developed markets such as the US and Europe as well as emerging markets such as China, India, Brazil, and Southeast Asia. Essentially, it's a new way of banking that goes beyond brick-and-mortar — one with an impressive digital presence.
Neobanks are financial businesses similar to regular banks that operate exclusively on digital platforms such as mobile applications (apps) or website platforms. Top Neobanks in India have no physical presence across the country and operate entirely through virtual networks.
As Neobanks in India are largely technology-based, their popularity is rising due to the better use of artificial intelligence and the number of personalized services that the traditional banking system still lacks. However, when it comes to customers getting to know their bank staff through face-to-face interaction, traditional banks have the upper hand over their virtual counterparts.
There is no dearth of competition when it comes to fintech and banking in India. Neobanks are gaining ground in India. It is also instructive to observe the innovative approaches they use to solve the problem. The financial system we have now is not suitable for the long term. Neobanks, on the other hand, are easy to use, secure and cost-effective compared to standard banking options.
Venture capitalists and private equity investors are closely watching and increasingly interested in market opportunities for such banks. Indian non-banking startups raised more than $230 million in 2020, according to a report by a fintech research firm.
As of 2020, India had a smartphone penetration rate of 54%, which is estimated to reach 96% by 2040. Even though 80% of the population has access to at least one bank account, the level of financial inclusion is not expected to improve. to the September 2021 PwC report.
What is Neo Banking in India?
This cutting-edge banking approach is reshaping the banking and fintech sectors with non-banking. Digital-only banks are known as neobanks. No cash deposit is required nor are there any supporting documents. Consequently, neobanks are not a bank in the eyes of the RBI. It is important to note that none of the following services constitute a bank. It's a collection of apps and services to manage your money. They can't hold your money because they don't have the infrastructure to do so.
These new banks make life a little easier for the people who use them. As for the documentation, you won't have to deal with anything. Compared to traditional banks, assistance is much faster; the application is up-to-date and you do not have to pay additional fees. There are no physical branches of non-banking companies in India, but they offer a wide range of services not offered by their competitors or traditional banking. They use artificial intelligence and machine learning to provide personalized financial services to customers while reducing operational costs.
Why Neobanks?
There has been an explosion in the number of new banks that operate exclusively online and do not use physical branches or traditional back-ends. But neobanks can have an impact on the $850 billion-a-year SME banking market that traditional banks are neglecting. Thanks to their cutting-edge technology and the absence of expensive branches, they can address the needs of small and medium-sized businesses significantly more efficiently than their traditional counterparts.
Its primary features include quick registration, multi-level accounts, and integration with third-party tools such as accounting and bookkeeping software.
The Reason For The Popularity Of Neobanks
Neobanks are extremely popular among gen-x. This is because neo-banking breaks down all the stereotypical bureaucracy of banking through a technologically advanced digital system. They provide all advanced financial services 24/7, fast, and at a lower cost. For most people, these banks are convenient and practical because they can provide important financial services at the touch of a finger.
So it all comes down to convenience. India and the rest of the world are fast adapting to a digital lifestyle, and neobanks fit right into that lifestyle. Being able to bank without leaving your home or office makes it very convenient for our fast-paced lives.
List of top 10 neobanks in India
Despite being a new banking system, neobanks in India have gained a lot of popularity among individuals and commercial entities. Here are the top 12 neobanks in India that excel in their services and the security they provide to their users.
Jupiter

–

Jupiter is a digital banking startup that allows customers to set up their savings bank accounts with built-in money management features such as real-time spending reports, tracking liquid assets across bank accounts, personalized savings goals, and transaction management. After opening up its digital bank to everyone last year, non-banking startup Jupiter is now looking to expand its business offering by venturing into lending and wealth management solutions for its existing customers. The company's founder and chief executive officer (CEO) Jitendra Gupta told Business Insider that Jupiter is currently focused on three main areas – increasing user engagement on the platform, investment opportunities, and introducing consumer credit services to help them monetize the platform.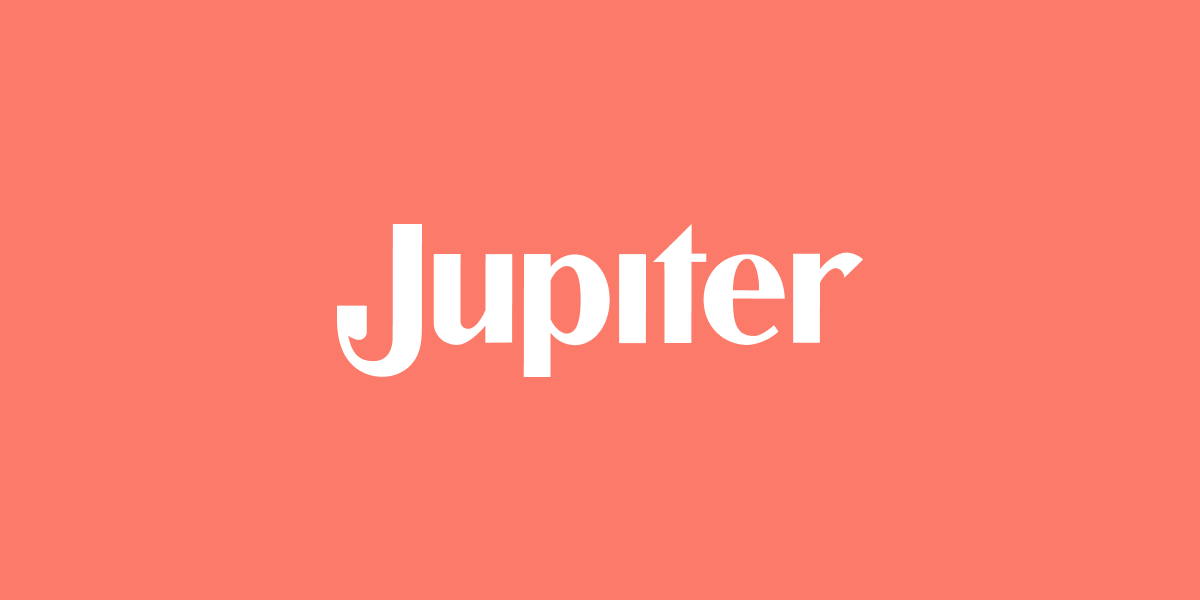 2. FI Money – Founded in 2019 by Sujith Narayanan and Sumit Gwalani, Fi is a financial app that offers digital bank accounts and financial advice to working professionals. It offers products such as a zero balance savings account and helps its users track expenses and organize their funds. With Fi Money, you can open multiple savings accounts, some with zero balances. 
They offer up to 5.1% interest on savings accounts but charge 1% of the interest rate for early withdrawals. You also get a Visa Debit Card if you have an account with Fi Money and your account balance is secured up to ₹ 5 lakh. Fi has a rewards system where you earn Fi Coins for specific transactions when you first sign up and then deposit your money. That's what one loves about Fi. Unlike Jupiter, another Neobank that rewards you for spending money, Fi rewards you for good financial habits like saving money.
Niyo-

Founded in 2015 by Vinay Bagri and Bisht, Niyo offers digital savings accounts and other banking services in partnership with other banks. It plans to expand its services to more than 16,000 PIN codes in the country. Niyo has been around for over five years and has over 2.5 million satisfied customers. 
Niyo is focused on making banking easier, smarter, and safer for customers by simplifying finances through technology. The company provides a single card for all employee payments that are linked to the web and mobile platforms. Founded in 2015, Niyo is based in Bengaluru, India. Non-banking startup Niyo has raised $30 million in its latest round of funding from Multiples Alternate Asset Management. He will further use the funds to build the brand and strengthen his team across divisions.
OcareNeo-

OCareNeo provides a comprehensive solution for all your health needs by monitoring your family's health and helping you save funds for urgent needs. OCareNeo allows you to take care of your family from anywhere. It allows you to remotely monitor the well-being of your family. OCareNeo is the leading neo-banking platform focused on health. This platform is the brainchild of the OCare group, which was founded in 2015 by Dr. Neeraj Sheth, a renowned dentist with practices in the UK and India. 
It is co-founded by Swarup Choudhury, a senior technology professional. It all started with a simple vision to bring healthcare and banking technology into a single platform with the main goal of bridging the gap in healthcare financing through Fintech and increasing the global adaptability of the healthcare ecosystem. Everyone wants to lead a healthier and financially secure life, and OCareNeo aims to serve this purpose by providing its customers with healthcare-focused banking solutions such as health savings, insurance, and health loans.
ZikZuk- ZikZuk works for the growth of SME founders. It offers FoundersCard credit cards to founders with excellent credit scores. Reward points are also linked to four Founders Cardan's actions. ZikZuk also offers founders contact banking to help them manage their business finances and transactions. It also provides unsecured loans to entrepreneurs to help them finance their businesses. ZikZuk is an SME neo-bank with a mission to provide a financially sustainable environment that helps SMEs manage and grow their businesses by meeting their credit and working capital needs. It helps SMEs manage their corporate finances effectively and provides useful information to help them make the right business decisions. 
The NeoBanking platform has established a solid position in the challenger banking space since its entry. Although the country's NeoBanking sector has expanded over the past few years and new open banks are surfacing every other day. The company has already reached a customer base of more than 5,000 clients within a few months. In addition, ZikZuk is expected to onboard another 500 such SMEs by the next quarter. In addition, the company also claims to have disbursed 250 loans in a very limited environment and is willing to expand its lending business after initial trial and error in lending.
OpenMoney-

Open has built one of Asia's digital banking platforms for SMEs, startups, and freelancers, growing its customer base to 2.3 million customers in the last 12 months. Open banking is a system in which banks open up their application programming interfaces (APIs), and allow third parties access to the financial information needed to develop new applications and facilities. Founded in 2017, Open Financial Technologies Pvt Ltd offers a neo-banking platform that integrates all the tools used by small businesses and integrates them with a business' current account. 
Today, the platform powers more than 2.3 million SMBs and processes more than $30 billion in annual transactions. In December 2021, Open acquired consumer non-banking platform Finin. Open raised its Series C funding 5 months back in October 2021 and doubled its valuation in the current round.
Finin

–

Finin is an AI-powered neobank that makes money easier to understand by digitizing all banking services. It also offers card aggregation and AI-based alerts to keep users informed about their previous and future transactions. Finin is another neobank in India that works in the form of an app. It makes extensive use of AI technology for easy account opening and account management. 
It also offers users information on how to improve their finances. Open acquired it at the end of 2021. In addition to expanding Open's reach, Finin is also expected to add value to Open's SME group. Founded in 2019 by Suman Gandham and Sudheer Maram, Finin was among the first consumer-focused neobanks to offer savings accounts to consumers. It was sponsored by some angel nominees and Unicorn India Ventures.
Kotak811-

Kotak811 is a fintech neobank incubated under Kotak Bank. The banks of the future must deliver real-time customer service, personalized data-driven product offerings, and seamless interfaces – all digitally. As of November 2021, it is India's third largest private sector bank by assets and by market capitalization. By February 2021, Kotak811 has 2,519 ATMs and 1,600 branches. Jay Kotak, 32, is currently co-head of Kotak811, once said "I see a lot of our banks continue to be in the horse business. Many of our trades are converting into motorized industries. Kotak811 brings you a virtual debit card in a mobile banking app.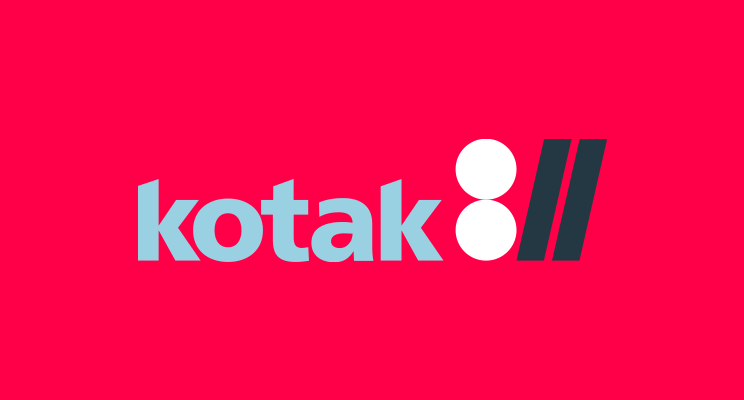 One can use it for online shopping, paying bills, recharging, or using "Scan & Pay" at wholesalers and dealers. Kotak811 Debit Card is prearranged for clients who have confirmed their facts and details using Aadhaar OTP. One of the best stock trading apps for Indian markets, Kotak Neo provides you with in-depth research and financial reports to help you make smart investment decisions. Invest in stocks, mutual funds, ETFs, F&O, commodities, currencies, and more at your fingertips with this app. Additionally, you can apply for an IPO.
InstantPay-

InstantPay is one of the largest neobanks in India as it offers a banking platform to individuals and companies of all sizes and capacities. It processes many transactions daily. You can use InstantPay through its website or mobile app, whichever suits you best. It is known for instant account opening, cash deposits, active account monitoring, and a 24*7 customer support system. InstantPay has partnerships with banks like Axis Bank, ICICI Bank, Indusind Bank, and Yes Bank. Neo Banking Platform offers next-generation banking services. Make payments to your suppliers with a single click using a range of payment options like NEFT, IMPS, RTGS, and UPI. Also, manage your supplier profiles within InstantPay.

 
It is a digital payment company offering public payments and financial services on an assisted commerce platform. It was founded in 2013 and is based in New Delhi, India. This new branchless banking solution will allow SMEs the benefit of managing all their payments, direct debits, and reconciliations in a single, seamless interface. With its 100% digital and mobile platform, InstantPay aims to reinvent traditional bank practices while making them more cost-effective, automated, and convenient, in line with the demands of today's SMEs. The existing InstantPay platform will offer a full-fledged business bank current account with the underlying bank.  
 Razorpay-

Razorpay is an Indian payment solutions provider that enables businesses to accept, process, and disburse payments through a suite of products. Before being a single point of contact for financial transactions in the digital ecosystem, RazorpayX was launched as an API and payment panel platform for merchants. Its software is tailored for businesses to automate their payroll by scheduling invoices. It also helps in deciding the credit limit of the business. Razorpay also performs tasks such as curbing business expenses, automating tax payments, and providing emergency loans. Some of their famous services are 20X limits, smart payouts, and merchant banking centers. Razorpay is the only converged payment solution company in India that enables your business to accept, process, and disburse payments through a suite of products.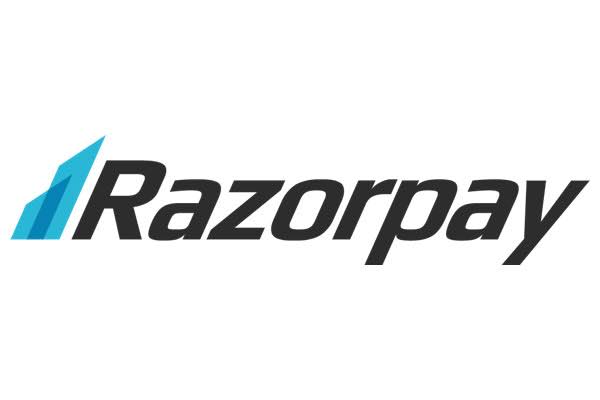 With Razorpay, you have access to all payment modes including credit and debit cards, UPI, and popular mobile wallets. Razorpay is India's first comprehensive financial solutions company. Our goal is to improve the payment experience of more than 300 million end consumers. And in doing so, we strive to enable Indian businesses – large and small – to accept payments digitally with minimal effort and maximum ease. As a payment provider, Razorpay uses the highest security SSL certificate on its website, which is EV SSL (Extended Validity SSL). Without TLS encoding, all information directed to Cyberspace is unencrypted and noticeable to anybody with the means and commitment to interrupting it.
Conclusion-
Digital banks are similar to neobanks in terms of the absence of a physical presence. However, their overall operating system is close to traditional banks. While the future of neo-banks in India certainly looks bright, erasing the popularity and credibility of traditional banks is a distant thought. There are two reasons why Neobanks lag behind the conventional banking system –
Traditional banks in India offer a variety of services and products, thus retaining customers from all walks of life. Thanks to this, traditional banks can be found even in the most remote Indian villages without an internet connection.

Conversely, the best neobanks in India offer several products and services specifically designed for a specific customer base. With India's smartphone penetration rate at 54% as of 2020, the number of non-tech-savvy people in the country is huge.
For them, the idea of ​​a bank remains the traditional way of banking from brick-and-mortar institutions recognized by the RBI. Furthermore, since Neo banking in India is essentially a new concept, even for the tech-savvy population, a complete transition to Neobanks seems quite bleak.
With the increasing list of neobanks in India, it can be observed that they have a bright future in the country. However, to defeat the traditional banking system, neobanks need to introduce policies, products, and services that cater to a wider audience and not the predominantly Indian youth.