Trends
Top 10 Best Paper Manufacturing Company in India in 2023.
Top 10 Best Paper Manufacturing Company in India in 2023.
Paper is created from lignocellulosic resources including cotton, rice, and wheat straw, and the cellulose pulp of wood and other plants. A thin sheet of material called paper is used for writing, printing, and packaging.
In the second century, paper is considered to have been invented in China to replace silk for a writing surface. In the 12th century, Europe first began to produce paper. Global information networking has advanced over the past roughly 200 years as a result of mechanical paper manufacture.
Uses and applications of paper
The usage of paper for writing and printing is common. Paper, newspapers, and other materials are used to make books. Most people today use computers to create notes, but if a computer is damaged, the notes will also disappear rather than remain on paper. Reading is a good habit that increases knowledge; reading a lot of books is a good habit, but reading things on a computer reduces eye power. Some types of trees are used to produce paper.
Media kraft paper: All industrial packaging businesses and manufacturers of corrugated boxes employ media kraft paper. Chennai, Madurai, Coimbatore, Virudhunagar, and Sivakasi are the principal markets.
Kraft paper: It is plain or ribbed and used in all packaging sectors and as covers for books and notebooks.
White and colored posters: These are used by printing presses to produce wall posters as well as tickets, vouchers, and other items. There are many printing presses in the main markets of Chennai and Sivakasi.
Manila paper: This is created from the no. 1 white cutting and is sold in Chennai and Sivakasi. It is used to make envelopes.
Tea Yellow Posters and Blue Match Paper: These are both low-grammage materials that are used to package crackers and matchboxes. Sivakasi, the main market, is located in Chennai.
Grey poster and grey poster superior: These are widely employed in the match industry, where match boxes are produced using automation. This style of matchbox can be found in high-end lodgings, on airplanes, etc.

The manufacturing process of Paper
The creation of paper had a positive impact on human advancement. The ease with which people can interact, the ability to archive and share events, and the environmentally friendly way in which paper may be used for packaging are just a few of the ways that paper has changed the world.
Over time, the production of paper has changed, going from human labor to the use of industrial machinery. The important steps of the method, however, consist of dissolving cellulose fibers in a solution and allowing them to drain through a screen to produce an interlaced mat.
The subsequent steps make up the current production process:
Pulping

Screening, and bleaching

Stock Organizing

Paper Maker

Plant for Chemical Recovery
Paper manufacturing industry in India
According to projections, the Indian paper market would grow from 20.37 million tonnes in 2017–18 to 25 million tonnes in 2019–20, or 10% yearly.
India produces a wide variety of papers, including writing and printing paper, packaging paper, coated paper, and some specialty papers. Printing and writing paper include products like Creame Wove Paper, Super Printing Paper, Maplitho Paper (Non-Surface and Surface Size), Copier Paper, Bond Paper, Coating Base Paper, and Other Varieties. There are varieties of coated paper, chromo paper/board, and art paper/board available. There are over 600 paper mills in India, 12 of which are significant producers.
The entire paper market is made up of paperboard and industrial packaging, stationery, newspaper print, and specialty paper. Revision of the forest policy is important for the wood-based paper industry so that plantations can be raised by industry, cooperatives of farmers, and state governments. This is because India's paper industry is becoming more competitive by adding improvements to key ports, roads & railways, and communication facilities.
India's demand for paper has increased because of several important growth factors. The demand for books and textbooks has increased as a result of the country's expanding literacy rate. While India's thriving retail and e-commerce industries have increased demand for paperboard and packaging.
Paper-based alternatives have also benefited from escalating worries over plastic packaging and Maharashtra's recent plastics ban. Premiumization, which seeks to differentiate consumer product firms through higher-quality packaging that necessitates premium papers, is driving industry growth at the same time. The demand for paper is rising both directly and indirectly across the board due to rising disposable income.
The market for writing and printing papers
The use of tissue and packaging products generates demand for printing and writing papers in the global market. The growing demand for containerboards has directly contributed to the tissue and packaging industry's need for printing and writing materials. However, the environmental laws that apply to the paper and pulp industry could be a significant barrier.
However, the global market is estimated to see a big possibility of securing its growth as new markets welcome novel packaging approaches. Commercial printing has stolen the spotlight from other application categories as far as the top applications are concerned. Additionally, printing and writing materials are widely used in office reprographics, catalogs, periodicals, stationery, and digital printing.
The demand is forecast to rise as a result of the estimated recovery in the education sector, which will be fueled by growing enrollment, bettering literacy rates, and an increase in the number of schools and universities.
Top 10 Best Paper Manufacturing Company in India in 2023.
Ballarpur Industries Ltd.
The Ballarpur Group is India's top producer of writing and printing paper. Six of the Ballarpur Group's manufacturing sites are located in India, and one is in Malaysia. Bilt Paper PLC will run three of the Indian plants, while the Ballarpur Group will continue to operate the other three. While the remainder of the Ballarpur Group will focus on producing copier paper, tissue paper, retail, and OSSB, Bilt Paper PLC is focused on producing bulk coated and uncoated paper as well as viscosity grade fiber.
49.42% of Ballarpur's issued share capital is owned by Avantha Group members. On the Bombay and National Stock Exchanges, Ballarpur Industries is also traded.
The business has six manufacturing facilities in India, giving it geographic coverage of most of the domestic market. In India, the firm dominates the market for high-end coated paper. In addition to being India's top exporter of coated and uncoated paper, it accounts for almost 53% of the coated wood-free paper market, an astonishing 80% of the bond paper industry, and approximately 35% of the hi-bright Maplitho market.
ITC Paperboards and Specialty Paper Division
In terms of volume, product selection, market size, and environmental performance, ITC's Paperboards and Specialty Papers Business dominates the value-added paperboard industry. The company gives quality and pricing that are competitive on a global scale and satisfies a big range of packaging, graphic, communication, writing, and printing needs.
ITC takes great pleasure in meeting the needs of a big range of industry sectors, including those for FMCG cartons, electrical insulation papers, bio-based barrier coated boards, decorative laminate bases, writing and printing papers, and much more. ITC gives a whole range of paperboard products, from 100% virgin, food-grade boards made from sustainable and renewable sources to 100% recycled boards.
As they work to move up the value chain, their product and service offering has progressively expanded over time. Discriminating consumers today look for ITC-PSPD products and a pool of knowledge-based services to sustain and boost their competitiveness in India and abroad.
The Global Forest & Trade Network (GFTN) of the World-Wide Fund (WWF) for Nature has extended an invitation to ITC PSPD, the first paper manufacturer in the country. In keeping with its commitment to creating a sustainable raw material base, ITC sources a growing portion of its pulpwood from renewable plantations through its Social and Farm Forestry programs, which give tribals and small farmers opportunities for a sustainable way of life.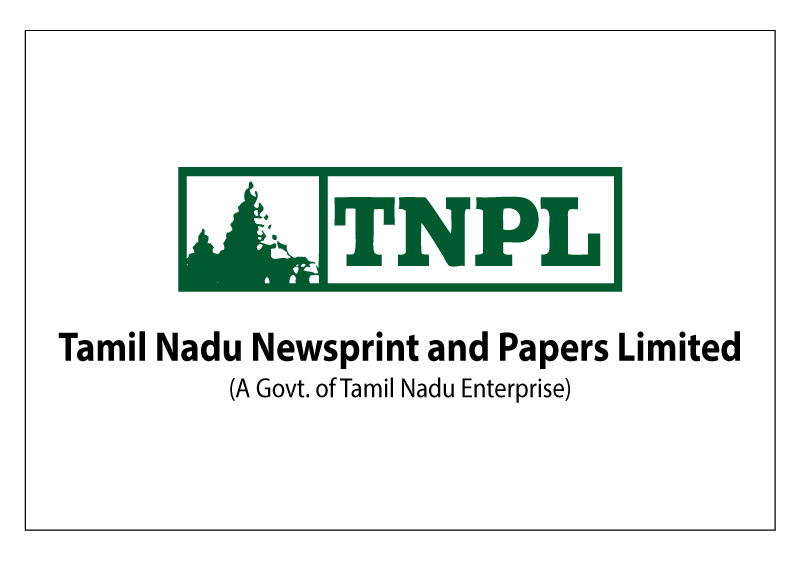 Tamilnadu Newsprint & Papers Ltd.
Early in the 1980s, the Government of Tamil Nadu established Tamil Nadu Newsprint and Papers Limited (TNPL) to produce newsprint and printing & writing paper using bagasse, a byproduct of sugarcane, as the primary raw material. The company began manufacturing in 1984 with a primary size of 90,000 tonnes annually. With an annual bagasse consumption of roughly one million tonnes and an annual production size of 2,45,000 tonnes, the company has grown to become the largest bagasse-based paper mill in the world.
The mill growth plan, which the company is putting into action to increase the size to 4,000,001 tonnes annually starting in July 2010, is being implemented. More than 30 countries receive nearly one-fifth of NPL's exports. An indicator of the company's technological proficiency is the production of high-quality paper from bagasse for the last 25 years. One of the most environmentally responsible paper mills, the company has a proven track record for implementing big process technology with the least possible negative environmental impact, managing waste responsibly, reducing pollution loads, and committing to CSR.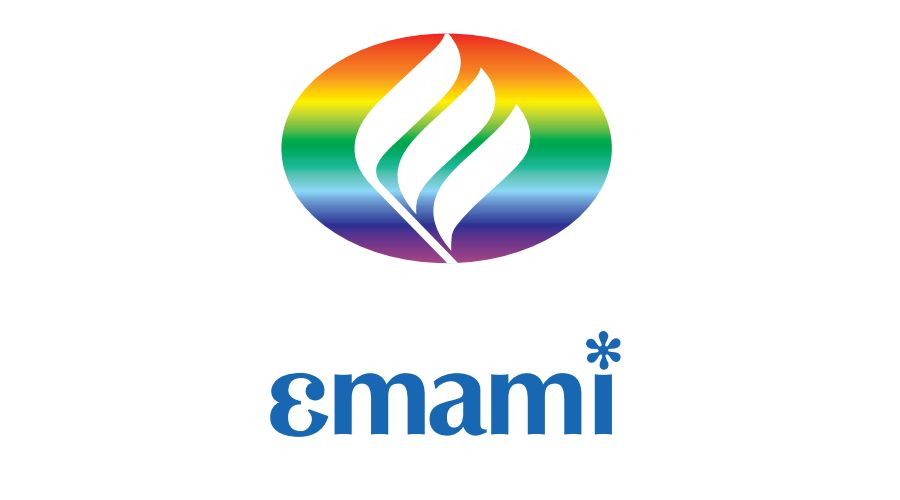 Emami Paper Mills Ltd.
One of Eastern India's most environmentally friendly paper mills is Emami Paper Mills Limited, a part of the Emami Group of Industries with paper mills in Balasore (Odisha) and Dakshineswar.
The company, which has a 1,50,000 tpa size, is India's largest manufacturer of newsprint and produces newsprint of the highest quality that is on par with imported products.
2,00,000 tpa size consumer packaging boards in both virgin and recycled grades make up the company's other business segment.
Due to the outstanding board machine performance and widespread market acceptance of the company's paperboard, the diversification of the business into the paperboard segment is the most talked-about success story in the paper industry. About 10% to 15% of its recycled grade paperboard is sold to foreign markets, and it also enjoys a high reputation in those markets.
They are doing responsibly at Emami Paper, one of the top five newsprint producers.

By boosting their installed capacity to keep up with the expanding national appetite.

They can better meet changing consumer demands by expanding their product line.

By keeping their product's price reasonable, we enable their customers to increase the circulation of their publications and further ingrain democracy.

By making sure their clients receive their newspapers on time, as their need for prompt delivery is important
Due to these elements, they are a prominent player in Eastern India, constantly meeting the demands of some of the country's biggest publishing houses.
JK Paper Ltd.
Parkhe Group of Pune originally developed J K Paper Ltd., a subsidiary of the HS Singhania Group, to produce paper and paper-related goods. Incorporated in 1960, the Company was. The company is a market leader in coated papers, high-end packaging boards, and branded papers.
The combined size of JK Paper Ltd.'s two sizable integrated paper manufacturing facilities, Central Pulp Mills in Songadh, Gujarat, and JK Paper Mills in Rayagada, Odisha, is 4,55,000 TPA. It ranks first or second in Coated Paper and high-end Packaging Boards and is the market leader in the field of Branded Copier Paper.
Its products are distributed through a big network of approximately 4,000 dealers, 188 wholesalers, depots, and 4 regional marketing offices. It has a big selection of products and is known for its high-end paper brands.
JK Paper recently made a investment (about Rs 1775 crore) in JK Paper Mills Rayagada to increase and modernize our capacity. It involved cutting-edge equipment with a paper size of 1,65,000 TPA and a pulp mill with a size of 2,15,000 TPA. Water and energy consumption have decreased hugely as a result.
JK Paper Ltd.'s assortment of products includes:
Workplace Papers

Board for packaging

Printed and written materials

Parchment, Cedar Digital, MICR Cheque Paper, and other specialty papers are available.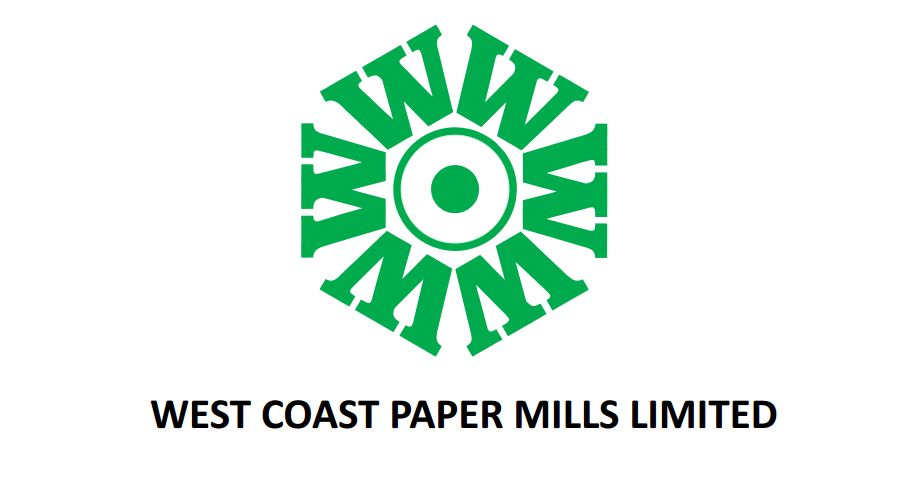 West Coast Paper Mills Ltd.
One of India's oldest and biggest makers of printing, writing, and packaging paper is West Coast Paper Mills Limited (WCPM). The Mill was established in 1955 and is in the Uttara Kannada district of Dandeli, Karnataka. The high-quality paper produced by the company serves a variety of Indian businesses, including publishing, stationery, packaging, notebooks, and printing, and it aids in the growth of the country.
To keep up with the changing demands of the market in India and abroad, WCPM thinks that constant innovation is essential.
The story of their development and successes—which have delighted customers and investors—is proof of WCPM's fervent commitment to creativity and innovation. The company's long-term viability has been ensured by its use of cutting-edge, ecologically friendly manufacturing technology over the years.
With the installation of the most renowned "Bielomatik" online cut-pack converting process, the quality criteria for copier papers have been upgraded to international standards. The market for cut-size sheets has undergone a revolution because of the popularity of its Copier grades, particularly B2B, Copy Gold, and Copy Plus, in a record length of time.
As an ISO 9001:2008 corporation, WCPM has been working to improve its quality standards. A comprehensive research center and a staff of trained professionals support the strong consumer-focused research effort at the heart of WCPM's success, which has resulted in a high level of customer satisfaction, evidenced by its devoted offtake.
Andhra Pradesh Paper Mills Ltd.
With its headquarters in Hyderabad, Andhra Paper Ltd. was established in 1964. Making of writing, printing, and copier papers for both domestic and international markets is carried out by the main paper mill. The company's headquarters are in Hyderabad. One of India's largest integrated producers of paper and pulp is the corporation. It is one of the top ten Indian paper mills and manufacturers.
In October of 2022, IP sold the company's most stake to West Coast Paper Mills Ltd. (WCPM). The largest and oldest manufacturer of printing, writing, and packaging paper in India is WCPM, a division of the S.K. Bangur Group. In the Uttara Kannada district of Karnataka's Dandeli, the WCPM was established in 1955. The company became a WCPM subsidiary.
The business was acquired in October 2011 by International Paper (IP), a $28 billion American pulp and paper manufacturer established in 1898. The company was the first domestic acquisition by a foreign paper company, and IP acquired a 75% stake in it.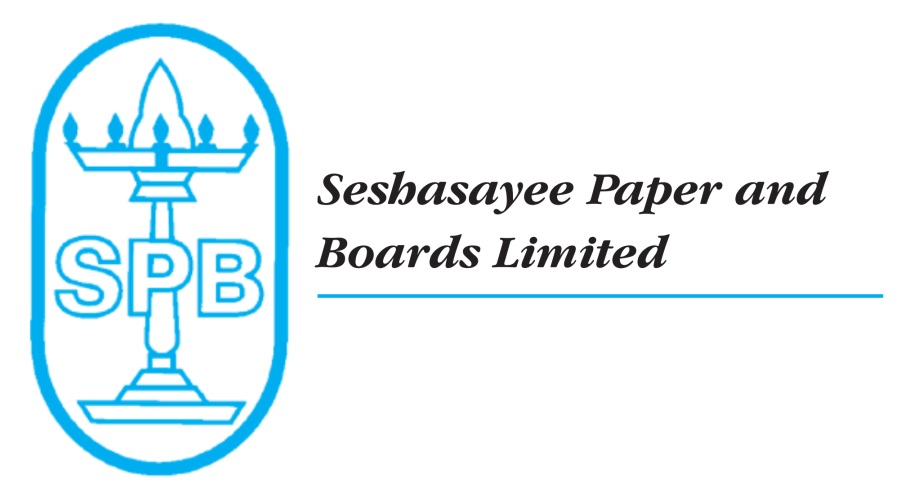 Seshasayee Paper & Boards Ltd.
Sri S. Viswanathan created Seshasayee Paper & Boards Ltd in 1960. Through its cutting-edge production facilities, the company produces a variety of items. The ESVIN GROUP owns the business. In December 1962, the company started making on a commercial scale. The Government of India, the Government of Tamil Nadu, Industry Associations, etc. have all given SPB a variety of awards. It is one of the top ten paper mills and manufacturers in India.
The following project MDP-III goals were successfully attained by the company, and its Erode unit has started to reap the benefits of the project:
The annual size for paper has been raised to 1,65,000 tonnes.

The annual size for pulp has been raised to 1,54,000 tonnes.

Recovery Island has received improvements

By modifying two machines to produce boards, the company has successfully entered the multi-layer board market.
Abhishek Industries Ltd.
Abhishek Industries Ltd., the parent business of Trident, is a top producer of terry towels globally. The company is also the biggest yarn manufacturer in India. With operations in 40 nations, it is a $15 billion company. The business began in 1990 as a small agricultural producer and now employs more than 8000 people. Trident Ltd. became the official name of the corporation in 2011.
Since its humble beginnings as a paper mill, AIL has made investments in cutting-edge technology, and today it has the potential to produce 175,000 tons of writing and printing paper annually utilizing wheat straw as the primary raw material. The business is a BIS, ISO 9001:2000, and ISO 18001:1999 accredited manufacturer of ECF bleached pulp-based paper in northern India.
The business currently operates facilities for generating yarn (using 76,560 spindles), processing yarn (using 4767 tpa), producing terry towels (using 100 looms), making writing and printing paper (using 34250 tpa), producing sulphuric acid (using 1,000,000 tpa), and recovering soda. The company presently conducts business in the following four primary industries: yarns, terry towels, and chemicals.
To develop and utilize its current capacities and maintain global competitiveness, the company has taken action. The company has invested Rs. 225 crores in an extension project to add 100 looms for the manufacturing of Dobby and Jacquard towels as well as the necessary preparation, dyeing, and other processes, increasing the capacity of terry towels by 12,300. By March 31st, 2004, the project must be finished.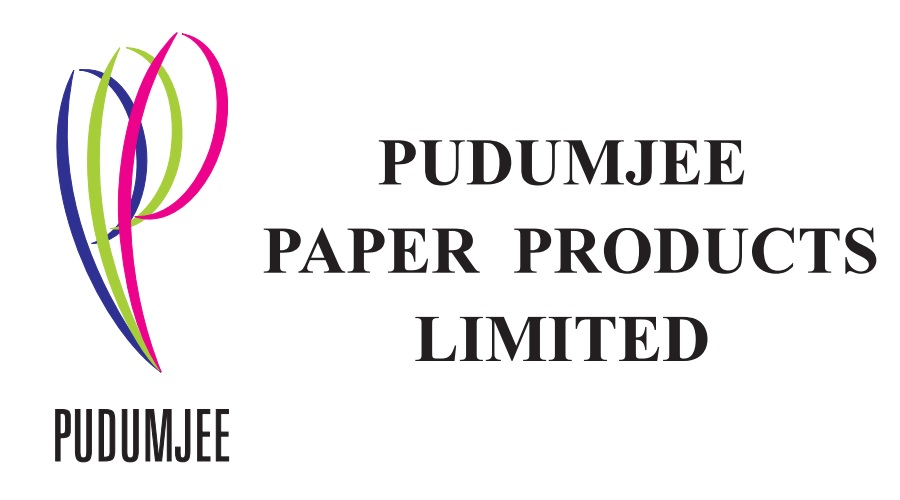 Pudumjee Paper Products Ltd.
Following the provisions of the Companies Act of 2013, Pudumjee Paper Products Limited was incorporated on January 14, 2015, and registered with the Registrar of Companies in Maharashtra, Pune, under registration number 11-153717 as a Special Purpose Vehicle for the demerger of the trading business of Pudumjee Hygiene Products Limited and the paper manufacturing business of Pudumjee Pulp & Paper Mills Limited.
With a combined capacity of 2 Yankee Machines and 2 state-of-the-art fourdrinier specialty paper machines with a combined annual capacity of 22,000 MT for the production of crepe tissue products, M.G. Papers, and other specialty products, the company has a manufacturing capacity of 60,000 MT. The paper machines, which are outfitted with online quality control systems, can create a wide range of goods with basis weights ranging from 17 gsm to 100 gsm.
Global Presence
The distribution network of PPPL is present throughout India and effectively reaches regions like South-East Asia, Europe, and the United Arab Emirates.
edited and proofread by nikita sharma