Trends
Beverage companies rush to import paper straws as the plastic straw ban takes effect.
As the prohibition on single-use plastics takes effect, beverage manufacturers have resorted to importing paper straws. At their facilities, they are also producing biodegradable straws composed of polylactic acid (PLA).
As of Friday, when the ban on plastic straws goes into force, FMCG and agro-food firms producing packaged fruit juices and dairy products have switched to paper straws despite increased prices. After the government rejected their request to prolong the prohibition on plastic straws for an additional six months, the majority of businesses have now integrated paper straws with their tiny tetra packs.
The Indian Paper Manufacturers Association (IPMA) stated in a statement last week that the local paper industry has the capacity and technological know-how to produce paper for creating paper straws and other items of a similar nature.
IPMA President A S Mehta called it "factually false" and claimed that it gives the idea that there is now no Indian paper mill that can produce the paper needed to make paper straws. He also opposed any extension of the deadline based on this justification.
On the other hand, companies have taken various measures to guarantee that supplies in the supply chain are not supplied with plastic straws. Some corporations have requested that merchants and distributors sell these packets without the plastic straw, which is generally attached to the pack.
According to beverage wholesalers, a number of them have delivered restricted inventories into the marketplace without straws. They've also provided merchants and distributors with loose paper straws to go along with the box.
Production of real juice packs with integrated paper straws has already started at Dabur India. According to Shahrukh Khan, executive director-operations at Dabur, "We are dedicated to complying with the requirements and will make sure that all packs have integrated paper straws."
Even Parle Agro has begun including biodegradable straws at manufacturing facilities; the company distributes beverages like Frooti and Smooth in smaller tetra packs with straws. According to Shauna Chauhan, CEO of Parle, "We have imported paper-based straws for the time being to meet the deadline and will switch to PLA-based straws."
"This will start once all the equipment of our business partners for producing PLA straws is installed and commissioned," Chauhan continued. This will take several months. By cultivating several local MSMEs (micro, small, and medium-sized companies) as business partners, we have built the infrastructure necessary to handle the number of biodegradable straws we produce.
Because they are less expensive than paper straws, Amul, which also sells buttermilk in tetra packs, is turning to PLA-based straws. The dairy cooperative has also turned to import paper straws to comply with the regulations, which became effective on Friday. The transition to PLA-based straws is now underway, according to R. S. Sodhi, managing director of Amul.
Despite costing twice as much as plastic straws, he continued, PLA straws are still less expensive than paper ones. The cost of paper straws is six times greater than that of plastic straws. The government has authorized many PLA straw manufacturers to begin production, according to Sodhi. Amul has instructed its distributors to introduce loose paper straws into the supply chain.
Distributors of these beverage suppliers also claimed that they had not reclaimed any stock from stores. Retailers are being urged to sell items without plastic straws and provide paper straws separately. According to a clearing and forwarding agent from the western area, Parle Agro has held a very small amount of goods at the depot with no straws attached. In contrast to the customary 10–12 days of stock, this will only last for one or two days.
According to another distributor, Dabur has also requested that merchants sell their products without straws and is offering paper straws separately. According to Action Alliance for Recycling Beverage Cartons (AARC) CEO Praveen Aggarwal, there are restrictions and brief market interruptions.
Aggarwal continued, "Retailers don't know what to do with the plastic straws." The administration had received requests for leniency from all stakeholders along the value chain so they could get used to the new rules. The administration nevertheless decided to execute the change on July 1.
Aggarwal said that there are no production facilities in India and that European countries are also switching to paper straws. The demand cannot be met by the present world capacity. If imports are accessible, India will need to import, according to Aggarwal.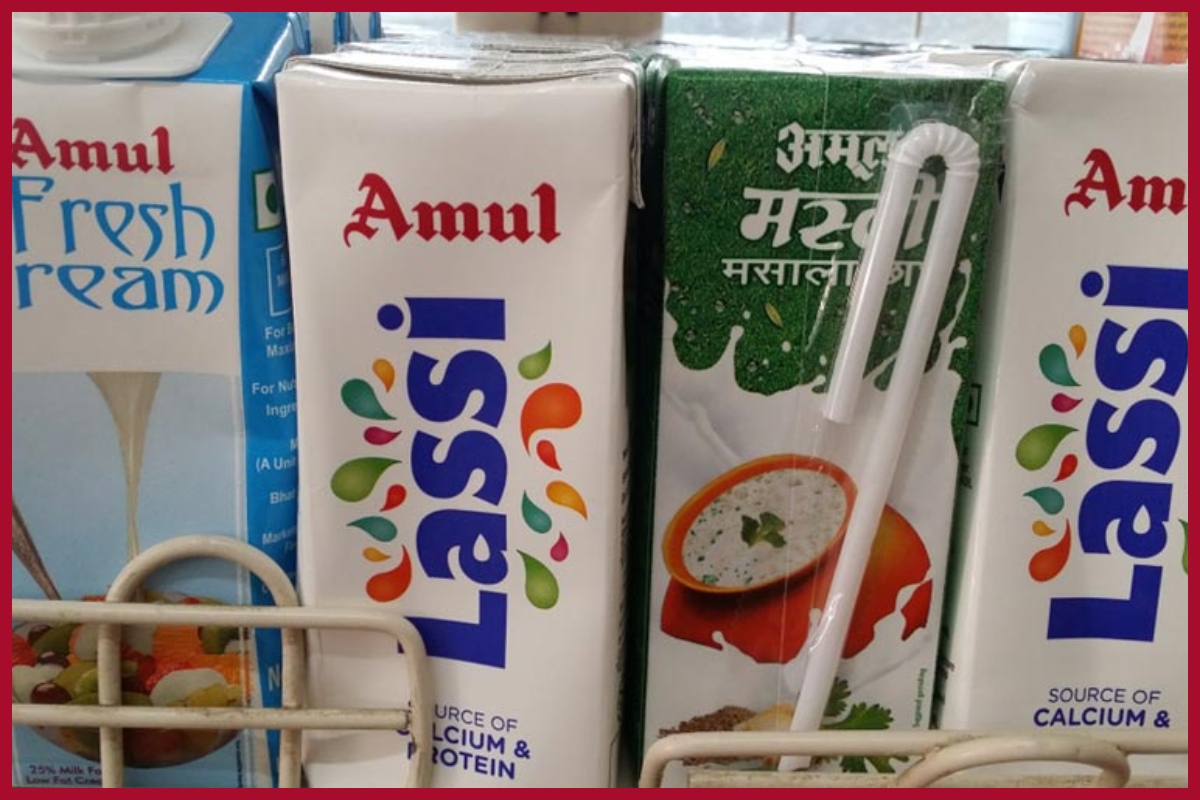 AARC is also attempting to introduce polylactic acid-based biodegradable straws. These straws are made from plant material. Paper straws from abroad have replaced plastic straws at businesses like Parle Agro and Dabur NSE 3.08 percent, and these businesses are also seeking to expand local production capacity.
Although paper straws are four times as expensive as the current plastic straws, Mother Dairy Fruit & Vegetable Pvt Ltd has previously announced that it will import them. Amul, a major dairy cooperative, was developing biodegradable straws.
Edited by Prakriti Arora