Trends
Top 10 Best Transportation Companies in 2022
Top 10 Transportation Companies in 2022
When markets are upset, those who can keep creating value are usually the victors. As a result, firms with scale will stay ahead of the game, as will sharp, nimble, tech-savvy newcomers. Unfortunately, those in the middle of the pack will likely find it more difficult to adapt to the shifting landscape.
"Transportation is the method of shifting something from one area to another." Transporting something from a manufacturer to a distributor, or from a distributor to a customer" is an example.
Transportation planning is described as the planning required for the operation, provision, and management of facilities and services for modes of transportation to produce safer, faster, more luxurious, accessible, cost-effective, and environmentally friendly mobility of persons and commodities.
Transportation is vital because it allows people to trade, leading to civilizations' formation. Transportation facilitates civilization, which I find intriguing, making perfect sense since it will enable people to trade and interact.
International Cranes and Specialized Transport magazine has released the yearly ranking of the world's largest specialized transport businesses.
In its 16th year, IC Transport 50 (T50) rates companies depending on the overall capacity of their vehicle fleet.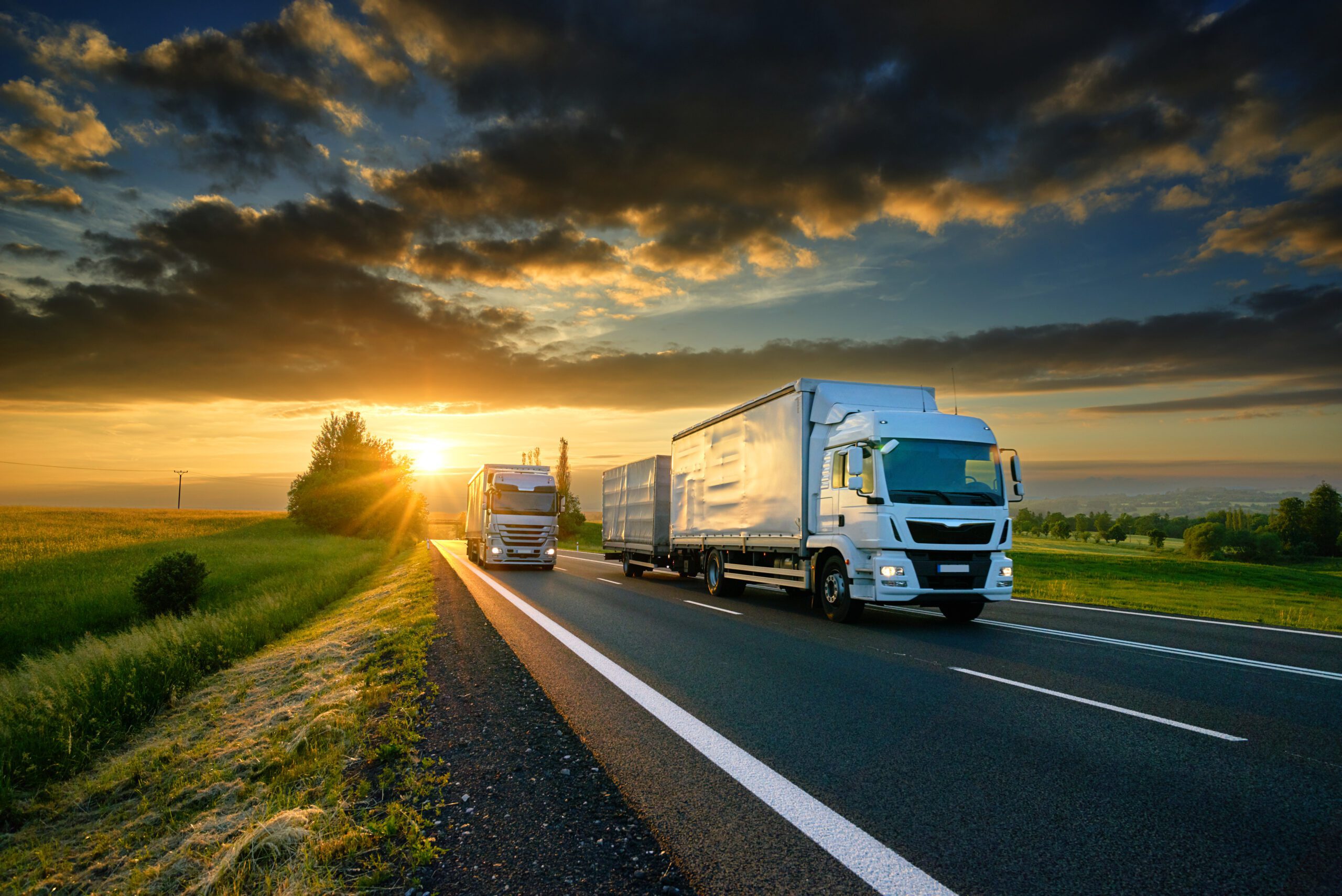 Nevertheless, the 2020 T50 list represents a 6.7 per cent increase in total fleet capacity. However, as companies change their fleets and operations, the impact of Covid-19 is continuing to create a broader mix of ups and downs.
Mammoet's acquisition of ALE, its largest competitor, is also reflected in the 2020 IC T50. As a result, rankings are also impacted by this ripple effect.
Modern society and all industries are undergoing a complete transformation. For transportation and logistics to stay competitive in 2020, hundreds of billions of dollars are expected to be invested in software services, platforms, and systems development. They form the backbone of every modern economy as integral parts of every company. Provide the industry with the necessary support, including accepting new market players, expanding the range of services, introducing new business models, and providing transportation and logistics software that keeps pace with consumer needs.
In our White Paper on Transport Innovations, we identified the major trends that will disrupt the market shortly. These include digitization and the development of practical technology.
Throughout this evening, we will be discussing companies that have managed to survive and thrive in public, private, and cargo transportation and will top the industry in 2022.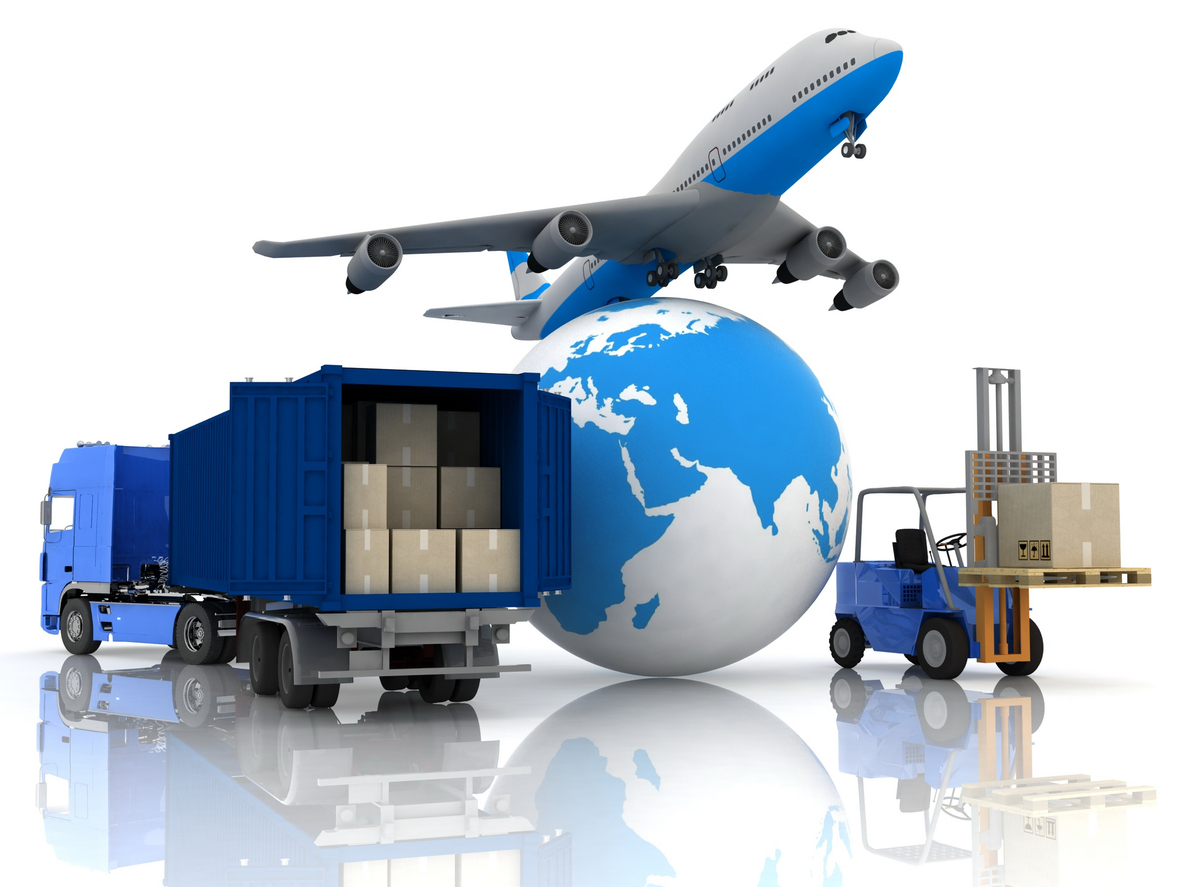 What does transportation planning imply?
The transportation planning procedure employs input from federal agencies, private and public enterprises, and other stockholders to analyze different options and their effect on the transportation system, intending to produce a result that benefits all stakeholders, such as the general public.
Transportation planning entails evaluating, designing, and assessing various modes of transportation, such as public transportation, roads, bike lanes, and streets. In addition, there has been increased research to maximize system performance to gain more significant benefits from the facilities in recent years.
Recognizing the importance of transportation planning
Transportation planning is necessary because it aids in people, animals, and things in a cost-effective, convenient, faster, secure, and safer manner. It's also essential to boost community contact, long-term growth, safe accessibility, opportunities for economic operations, and changing cities by improving quality of life.
Several practices are combined in the transportation planning g program. Legislative actions 
Legislative activities

Funding bodies

Urban transport policies

Urban development

Project management
Transportation planning entails bringing together several organizations and agencies to establish an effective plan. The governing authorities are the ones who examine the travel patterns and demographic aspects of a given area and make notes on how they change over time.
Many evaluations and deliberation precede these governing bodies' recommendations of alternative improvements.
Transportation Companies in 2022
Let's take a look at how the top ten global transportation businesses will be positioned in 2022.
1. TRANSPORT CORPORATION OF INDIA LTD
TCI was founded in 1958 as a "One Man, One Truck, One Office" company. Since then, it has grown domestically and internationally to support organizations throughout numerous industry sectors by becoming an integral component of its supply chain.
Transport Corporation of India (TCI Group) is India's foremost integrated transportation and supply chain solutions provider, with revenues exceeding Rs.4300 crore. TCI is improving existing systems, procedures, and productivity as "Leaders in Logistics."
With such a six-decade track record, a network of 1400+ corporation offices, and 12 million square feet of warehouse space, we've got you covered.
TCI Group has expanded its limits to offer seamless multi-modal transportation services in domestic and multinational markets, thanks to a strong team of 6000+ trained people and a robust foundation.
TCI is a forerunner in trade and commerce logistics, with highly developed new tech embracing many walks of life and work disciplines and unique business solutions. TCI is fully ready to exploit emerging innovations to achieve even greater boundaries.
2. Uber
Despite a slew of detractors for its unjust employee treatment and aggressive anti-regulatory actions, Uber, which began as a ride-sharing business a decade ago, currently operates in 785 cities worldwide. Uber's user base has already surpassed 110 million. Furthermore, it matches freight shippers with truckers (Uber Freight) and offers the service of ride-sharing and meal delivery. 
In addition, Uber said that Uber Air, a short-haul aircraft service, and Uber Works, a service that matches workers and employees, are both in the works.
Several services are already developed, known as Uber for X have already been launched. However, the growth of the sharing economy as a result of Uber services was so enormous that a new term — uberisation— was coined to describe it.
3. uShip
This business is more than just a car carrier. uShip is a car transportation marketplace. It assists consumers in locating multiple kinds of carriers who can assist them in transporting any of their things. uShip is not a broker, unlike most other shipping providers on our list.
You will not find a shipper or schedule shipping arrangements through the marketplace. It will only help you by allowing you to post your shipping requirements on its marketplace and allowing your carriers to begin bidding on your job.
Several people believe that using a broker is more straightforward than using uShip. But on the other hand, this global transportation market is the ideal alternative for price comparison for consumers wishing to ship on a tight budget.
Despite its complexity, uShip is a fantastic alternative to use. All you have to do is enter your shipment information on the website, and you'll receive fast quotes from various carriers. Bookings can also be made as soon as a carrier is chosen.
Users like uShip can transport more vehicles than ordinary auto transport companies.
You may quickly obtain many quotations from the organization, and they can also assist you in filtering companies with a negative track record.
The firm's most vital asset is its accessibility. You shouldn't need to approach a thousand transportation firms to get ten shipping quotations, nor do you need to provide your private information multiple times to get numerous responses to a single query.
Simply go to the company site, enter your order details, and review the results; it's that easy.
4. Grab
Grab, which began as a start-up in rented small storage in 2012, has grown to become Southeast Asia's largest mobile tech company. It brings together millions of customers and millions of service providers.
Grab is currently addressing the most pressing issues that people in the fastest in the world region face: inequity, outmoded infrastructure, and wage disparities. In addition, the organization contributes significantly to the region's financial sector's well-being by enabling not only transportation services but also food and express delivery services and collaborations for food and payment vendors, loan products, and protective services.
Throughout the region, vast numbers of people can earn money in various ways, such as drivers, delivery partners, merchants, agents, and businesses.
5. PATEL INTEGRATED LOGISTICS LTD
PATEL began as a one-truck operation in 1959 and has since grown to become one of Asia's central surface logistics and road transportation firms.
PATEL is known for its timely, quality services and rigid adherence to arrival dates, facilitating the transfer of cargo worth Rs. One hundred twenty billion yearly through a network of 500 stations and a team of over 1,000 highly trained individuals.
Multinational corporations, public and private sector organizations, local businesses, and the trading community are among the company's more than 75,000 delighted clients. The firm is consistently delivering on its promise of quick service. PATEL's investment in information technology and cutting-edge tracking systems, as well as the containerization of its whole fleet, allow it to maintain a competitive edge while also providing expanded and value-added services to the industry.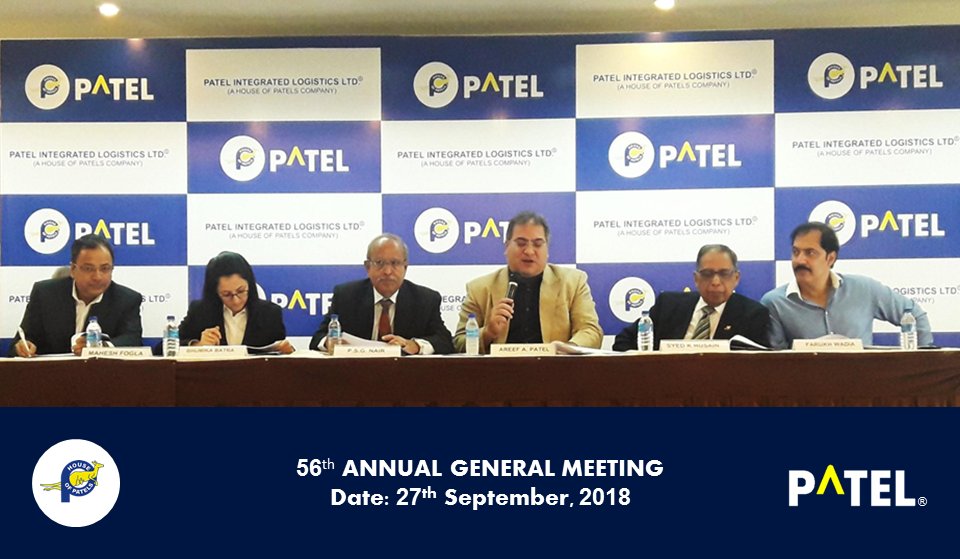 6. We Will Transport It​
The organization primarily specializes in delivering boats of various shapes and sizes around the United States (including Costa Rica, Alaska, the Virgin Islands, and Hawaii). A complete measurement of the boat's dimensions (length, height, weight, and width), as well as pick-up and delivery locations, are all required when transporting a boat. We'll carry you. If a shipment is to be handled by road, it will establish the specific carrier, equipment, optimum routes, and other requirements.
Since 2009, the company has supplied customers with heavily loaded delivery. Their expertise is transportation services such as auto transport, motorcycle transport, RV transport, boat transport, etc.
Customers can choose from various quotations provided by the company's licensed and insured partners, allowing them to find the one that best meets their demands and budget.
One of its advantages is that it does not require upfront payment for shipping services. But, on the other hand, the cost of transportation is influenced by the carrier's mass and volume and the destination and distance.
They collaborate with several insured and certified auto transport firms, providing consumers with multiple quotations to choose the best alternative for their shipping needs.
7. CHARTERED LOGISTICS LTD
On June 16, 1995, it was founded to professionalize India's transportation business. The company's offices are all computerized. The company owns approximately 500 fleets.
A global logistics service is available such as road transport, specific warehousing, cost and freight management, etc. From origin point to the point of destination, to satisfactorily meet the rigorous demands of consumers.
8. BlaBlaCar 
Almost no one these days is unfamiliar with the BlaBlaCar service. It combines 80 million drivers and riders from 22 countries, making it the nation's top lengthy carpooling service.
Fifteen years ago, one of the founders had the idea for such a service. The service has been available for two years. Since then, the community has shared almost 30 billion kilometres. Since users split the cost of travelling the same route, the group has saved over 1.4 billion euros.
Transportation as a business is a system of synchronized transportation modes that passengers can join in its most advantageous and practical way possible at various points during their journey. It's no wonder BlaBlaCar prefers sharing road mobility because it's more cost-effective, accessible, and user-friendly. That is why a BlaBlaBus company has recently emerged.
9. ABC INDIA LTD
Surface Transport Operator was founded in 1962. Since its beginning more than 49 years ago, when there were few other organized cargo transporters in India, ABC India Limited has been a leader in the world of logistics.
With the purchase of Hydraulic Trailers and Heavy Duty Prime Movers, the Project Division was established in 1986 to manage ODC/OWC. In 1986, the company expanded into international freight forwarding. In 1995, the company became a Multi-Modal Transport Operator.
In 1999, formed a joint venture with Nissin Corporation of Japan to provide high-quality logistics services in India. As a result, ABC India Ltd is perfectly positioned to deliver workable responses to every transport requirement, from critical multi-modal, multi-location cargo handling to complex infrastructure projects, with this whole infrastructure.
10. MOIA
MOIA is another start-up partnering with cities and public transit organizations to popularise transportation as a solution. It is a part of the Volkswagen Group, yet it operates as a separate brand. The company develops and implements a range of services for various user groups along the mobility value chain. MOIA aspires to be a leading provider of transportation solutions, a component of everyday traffic in several cities, and to assist people in reducing their reliance on private transportation by providing transportation management systems.
In the long term, the business wants to use the new car and mobility ideas of the autonomous mobility era to create ideas that help towns be more attractive, habitable, and secure for everybody.
Frequently Asked Questions
FAQ #1: Can transportation logistics genuinely assist in cost reduction and process optimization?
Yes. Since mobility is not a set price, coordinating a robust logistics platform that provides organizers and supervisors with improved exposure and openness to the continuously changing factors is critical to lowering overall transport costs and optimizing asset output for the highest return on performance and income.
Manufacturing organizations that can gather, classify, analyze, and review historical transportation data can better identify areas where expenses can be cut and optimized for efficient future transportation planning. In addition, a transportation logistics system empowers planners and managers to identify inefficiencies in their transport plan (container levels, fuel usage, faulty routing methods, inefficient distributing and storage network, lead times periods between warehouse and distribution) to implement better lean mobility solutions and prevent blockages or failures in their supply chain's transit stage.
FAQ #2: Does not at all transportation logistics have anything to do with Industry 4.0?
Transportation logistics is an integral aspect of an interconnected Industry 4.0 platform. Industry 4.0 is perhaps a perfect fit for transportation logistics in defining shifting factors in transportation restrictions and attempting to address these factors already when they result in breakages or backlogs because it depends heavily on innovative solutions conversing data, reporting, and alerts in real-time.
Furthermore, because transportation logistics is frequently dependent on an extensive partner network, phases, or procedures, incorporating Industry 4.0 into a strategic transportation plan is a smooth means of linking these divergent points into a unified platform or architecture, allowing all key players to interact, work collaboratively, and react to transport logistics occurrences with no lead time. Manufacturing businesses no longer base their transportation logistics strategy on older information or ineffective communication channels. Industry 4.0 now allows these tasks to be performed in real-time by plenty of players as are required.
FAQ #3: How do transportation logistics enable operational shifts to be adjusted?
Consider the following scenario: A specific production program is scheduled to create X units, which must be transported to a particular distribution centre by a particular date. Unexpected modifications to the production unit, on the other hand, result in a significant decline in the price of units, which has a direct influence on cargo capacity. Where a production manager previously allocated enough room to move X number of units, this technique means whether it's a longer delivery time before a full truck/container can be shipped, or ineffective use of space, with a half or less than half truck/container being used.
A transport logistics plan and solution, on the other hand, empowers planners and managers to respond to these operating variations by finding the optimal routes, modes of transportation, and supply windows to stop spending time and resources dealing with these variables associated. Furthermore, a transport logistics system enables manufacturing organizations to conduct simulators and what-if situations to plan for such occurrences.
FAQ #4: Do improved client relationships result from transportation logistics at the end of the day?
Unquestionably. It is impossible to overestimate the importance of a transportation logistics solution in improving customer happiness and service. While the business model for industrial companies should be transparent, the value outside, or in a consumer route, ought to be obvious right now. To build a favourable customer relationships foundation and expand a firm's client base and footprint, a company's ability to supply the right products on time in the right location is critical.
Customers would not only be more likely to be working with such a given production company in the first place since a transport logistics solution gives organizers and supervisors the power to make sure the correct goods arrive in the right circumstance at the correct time but said manufacturing would also generate extra successful and consistent company relationships and partnerships in their supply chain network.
Article Proofread & Published by Gauri Malhotra.