Trends
Top 10 Best Travelling Companies in 2022
Top 10 Travelling Companies in 2022
Travelling isn't just about getting away from home and changing scenery; it's also about dealing with complex, uncomfortable, and out-of-the-ordinary circumstances on your own, often with inadequate language abilities.
You've probably haggled, negotiated, challenged people, or done something wild during your domestic and international travelling. You've discovered new passions or goals, such as becoming a professional wakeboarder or investing in a beach home.
What is the size of the travel industry?
The travelling industry expands as the finance for hospitality & tourism is becoming more viable for a worldwide audience. As a result, the worldwide travelling business grew at a CAGR of 2.9 percent, from USD 6.03 trillion in 2006 to USD 8.27 trillion in 2017. — The travel and tourism sector has grown to become one of the world's most significant industries in terms of international contribution to the economy (direct, indirect, and induced).
Your personality is shaped and strengthened by your findings, ideas, and emotions. Likewise, travel-related advice and realities impact your life, the daily grind, and the direction of your job.
Travel can be a significant aspect of personal growth for several individuals. However, it's easy to remain in our familiar surroundings, in situations we've always experienced, and not change much inside too.
However, new adventures, if they are new relations, new career or academic experiences, or introduced to different places, can all encourage us to step beyond our comfort zones and develop and evolve as a result.
We'll go through a few of the factors why travelling is vital for self-improvement in greater depth in this article.
1. TRAVEL ASSISTS US IN "FOUNDING" OURSELVES
One of the most prevalent ways people say travelling is meaningful to them is because it allows them to discover their own identities. Solo travel is especially beneficial for this type of personal growth concerning self-representation. The people and institutions with whom we spend quality time, as well as how those individuals and groups require us to believe, behave, and be, form "who we are," or at least who we think we're.
Many travelers who have the chance to travel and live things beyond those assumptions find that they come back home changed, having gained valuable personal insight and a greater understanding of "who and what they are" while on the road.
People can take advantage of this perk of travel even when travelling in groups or as students. Within a new travelling group, you have the freedom to portray yourself in whichever manner feels authentic to you – it can be a way to try with life fully into a component of your identity you might minimize at home, even without preconceptions of people who knew you for years.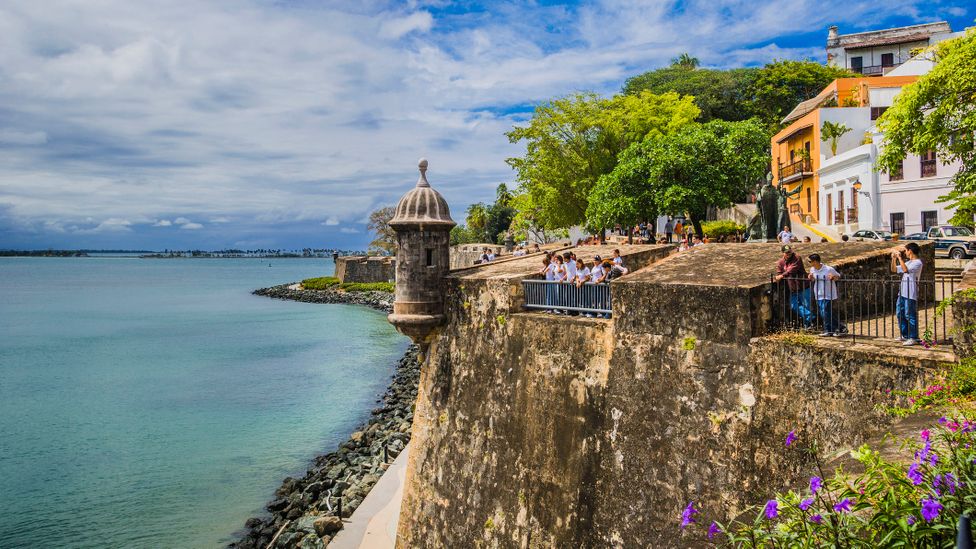 2. TRAVEL BRINGS YOU JOY
There is joy in travelling, whether for the food, nature, culture, people, history, or the experience. Moreover, as per a study involving 500 Taiwanese individuals, travelers are regularly better satisfied with their lives.
Moments of amazement, reverence, tranquility, and anxiety from witnessing a field of flowers or participating in the Shibuya Crossing rush create experiences that bring a smile to your face amid a stressful day at work. In the long term, these sensations may add to your overall well-being.
Flying in or out of the country is subject to health and safety regulations. On the other hand, Vaccines appear to alleviate fears, and travelling is projected to rise in the coming months. Even if you can't travel as often for different reasons, start planning your vacation; as per a study, the preparation and excitement might still make you happy.
3. TRAVEL IS VITAL SINCE IT ASSISTS US IN INFORMING A GLOBAL PERSPECTIVE
We increasingly live in a globalized world, even if most of us live our lives in almost the same nation, state, or city where we grew up. Government decisions made on either side of the world impact us. Environmental calamities that affect a group of people thousands of miles away will impact us. Because most of us are conscious of this, travel can enable us to relate with the areas we go and develop more considerable creativity to comprehend issues that impact cultures and people we are inexperienced with. Travelling will continue to be a key element of creating a global mindset and understanding as the globe globalizes.
Human nature leads us to focus on "me and mine" — that is, how problems might affect ourselves and the people we care about. Travelling is crucial – especially for kids or adult students studying complicated global issues – because it allows us to transcend over concentrating on how problems may affect "us" emotionally, considering how they may affect "us" worldwide.
4. TRAVEL INSTILS A SENSE OF RESOURCEFULNESS
Luggage costs and issues with free movement force you to save valuable space for necessities and keepsakes. Rather than wishing you had prepared this or that, attempt to solve the situation with how much you have when a problem develops.
Would you like to keep in shape while on the road? If you don't have a yoga mat, use a sheet. Then go for a drive and discover a park with free workout equipment. There will be more of these in the future, which you can solve creatively.
Cleverness is a life lesson that is linked to creative thinking and the following essential skills:
Adaptability 

Innovation 

Optimism 

Open-mindedness 

Adaptability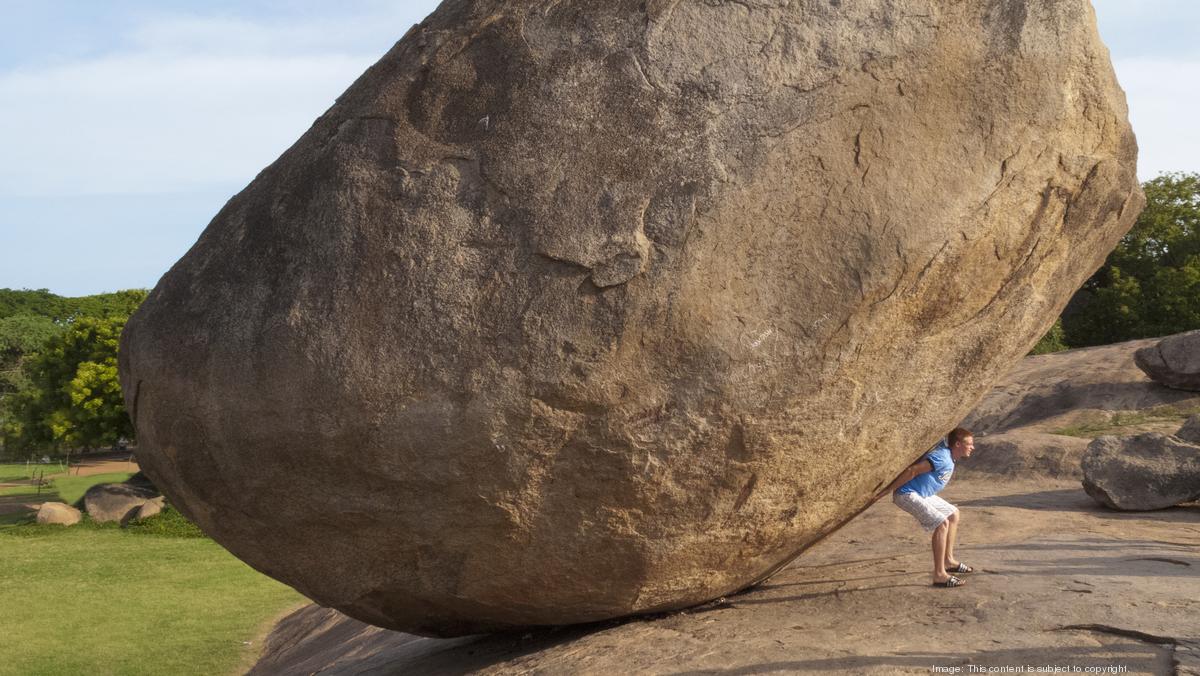 5. EMPATHY IS CULTIVATED BY TRAVELLING
Touring effectively — that is, immersing oneself in the culture, art, and people of a location other than one's own – helps cultivate compassion. (But, when our vacation is centered on nighttime or is limited to a bubble, such as that offered by cruise liners as well as some tour firms, this is not always the case.)
For instance, I had pretty strong beliefs about unemployment and how to cure it when I lived the very first 30 years of my living in the rural Midwest. Back then, I voted with what I do call "blind certainty" on joblessness issues. However, travelling and finally relocating to downtown Seattle changed my perspective on unemployment and individuals who face housing issues. Travel is crucial because it enables us to see the civilization of those we fulfill while travelling.
Those we will confront when we return home, whether it's going to encounter homeless people in metropolitan cities worldwide, people suffering from poverty on the outskirts of every large metropolis, or undergoing affiliation with marginalized people, ethnic backgrounds, and civilizations as you make the journey in remote cultures.
6. TRAVEL IMPROVES YOUR ABILITY TO COMMUNICATE
The need to communicate may be reduced due to online bookings and apps. However, making new friends and indulging them in casual conversation is still a component of the vacation experience.
Making quick chat improves your conversational abilities by increasing your confidence in speaking, hearing, and recognizing physical clues.
Not everybody is happy with chit-chat for safety considerations, much less even conversing with strangers. However, it makes you consider how to engage women more effectively, gain their trust, and honor their living privacy.
You can use such experiences to start the conversation in video conferences and other social encounters with people you met for the first time in professional environments.
7. TRAVEL PUTS YOUR CAPACITY TO PLAN TO THE TEST
They are developing a plan that eliminates or decreases uncertainty, especially when travelling where things can take unexpected turns.
Creating an itinerary, filling it with information, budgeting, planning the first day of your vacation, and so on are all steps that take time, patience, research, attention to detail, and foresight.
Have you purchased insurance that would cover medical costs or lost items? What is your backup plan if your reservation is canceled? Have you put money aside in case you become stuck at the airport?
Surviving such travel nightmares may help you become a better planner. It could be as simple as planning your days at work to enhance efficiency or defining long-term career objectives.
8. TRAVELLING CAN ASSIST IN THE IMPROVEMENT OF SELF-ESTEEM
We are asked to rely on ourselves in many ways while experiencing strange cultures, places, and weather. After managing these complicated situations, many of us gain more self-confidence and confidence in ourselves when we return home.
Travel is difficult; it tests us in ways we aren't used to, and when we answer effectively to those tests, it can help us feel more secure and believe in our capacity to accomplish complex tasks.
9. TRAVEL ALLOWS YOU TO EMBRACE SPONTANEITY
It won't be complete if you don't leave room for spontaneity in your itinerary. Enjoy pleasant surprises, such as foreign foods and unique treasures. If you don't get out and about, you'll never discover Paris's hidden beauties.
Some take unpredictability to a new level by not planning ahead of time and making judgments on the spur of the moment. Coming months of being at home and getting tired during quarantine, spontaneous travel is expected to become more popular this year.
Being spontaneous eliminates tension and boredom by breaking the routine and uniformity. It also encourages you to become more inventive and adaptable. You'll also be happier, which brings us back to the first reason why travel is so vital.
What's Next for You?
Travelling allows you to unwind, decompress, and do a lot more. In addition, it will enable you to meet new people and gain fresh experiences that will benefit both your personal and professional lives.
Soft talents, especially in the workplace, will never be obsolete. Setting and achieving goals requires problem-solving, decision-making, use, creativity, resourcefulness, communication, planning, and spontaneity. In addition, being observant and open-minded can assist you in striving for betterment for yourself and others.
Travelling Companies in 2022
1. Booking.com
Booking.com, founded in 1996 and is a traveler and industry favorite, distinguishes out for three key reasons. The first is its sheer scope: the website lists over 28 million different types ranging from hotels, hostels, lodging, and B&Bs to vacation homes and luxury resorts.
This means that when searching for a hotel by destination, Booking.com has more options than any other OTA. Second, the website is cost-effective, with flights and accommodations often lower than average.
Finally, in addition to the standard services provided by most OTAs, Booking.com takes responsibility for all aspects of your holiday, including tours, sports, and airline taxis. The user interface is also simple to operate. First, search for a hotel on the main page by adding your desired destination and dates. Then, narrow down the results to find the perfect match for you using the comprehensive variety of filters provided. You can also look for a particular hotel or get ideas by browsing portfolios organized by destination or style. The tabs for flights, vehicle rentals, and other options are equally simple.

2. Expedia Group
Which travel company is the right choice? That's a personal and challenging topic to reply to. Still, Expedia Group is your solution if you go even by the best travel agencies in the country in terms of revenue. Expedia Group is a consumer and micro-enterprises travel online shopping company based in the United States. The firm is most recognized for its trip fare broker websites, which let you arrange all of your travel needs, including flights, car rentals, and hotels. Expedia also functions as a metasearch engine, allowing you to search for and plan your entire trip.
Expedia is a travel tech company with a market capitalization of $99 billion. This list is the sales leader amongst the top ten travel companies globally. Aside from the main expedia.com website, the company also operates websites for some of the best travel companies, Travelocity and trivago.
3. Thomas Cook India
It is one of the leading travel firms in India, providing a one-stop shop for all of your travel needs. Thomas Cook allows you to search for flights to your desired destination, book hotel rooms, buy, sell, and send money internationally.
This travel company is recognized for its travel destination vacation packages, including international tour packages to Thailand, the Maldives, Dubai, and other destinations and India holiday packages, allowing visitors to explore India's diverse landscapes and cultures. You can also look into the most popular Visas, romantic vacation packages, and much more.
4. Swan Tours
It is an excellent Indian travel operator. The travel agency, in essence, organizes all forms of excursions and travel for individuals, groups, and corporations. Furthermore, the active and experienced personnel strive to do their utmost and are determined to give all their customers a dream holiday. Their staff will plan biodiversity, family, yoga/meditation, honeymoon, and adventure tours according to your preferences.
Over 2500 premium trips have been carefully organized by their personnel. They are, in reality, focused on presenting you with the finest holiday offers available, with no added charges or additional time management skills. They are widely recognized as among India's most reliable and forward corporations. Swan Tours also provides the finest tailored holidays, hotel discounts, transportation, and sightseeing services to all vacation destinations worldwide.
5. Neem Holidays
It is one of Bangalore's leading travel agencies, specializing in international group travel. Neem Holidays Pvt. Ltd was founded in 2001 to provide good packages to customers.
A Neem Holiday has several Mumbai, Hyderabad, Bangalore, Pune, Jodhpur, Ahmedabad, and New Delhi locations. In addition, the organization offers a variety of trips throughout India and beyond.
If you want to go on a trip and see some new areas. Neem Holiday Pvt. Ltd is here to provide you with fantastic vacation packages.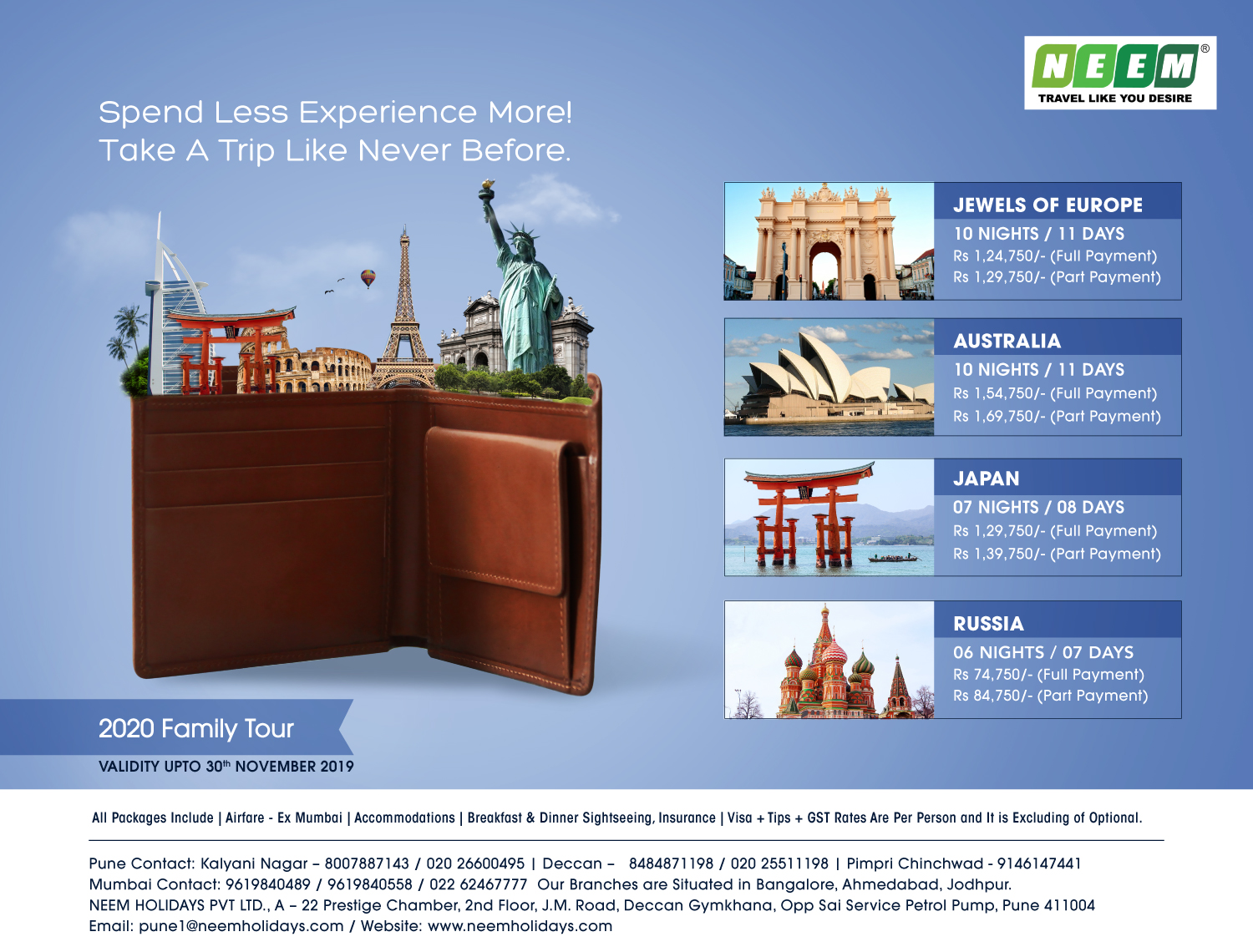 6. MakeMyTrip
Makemytrip.com has consistently ranked high among booking sites that provide a one-stop-shop for everyone. The digital travel agency has cooperated with major players in the hospitality and travel industries for the past ten years and is now a household name.
This popular travel site began operations as a modest start-up organization in 2000 and has since acquired the trust of millions of customers. But on the other hand, MMT has achieved many milestones thanks to its unwavering efforts and best-in-class service capabilities, and it strives to do that every day.
Secure payment choices, reliable online payment methods, simple complaint redressal procedures, and simple refund rules are just a few of MakeMyTrip's top offerings.
It offers low-cost airplane tickets, hotel accommodations, vacation package bookings, and other transportation services to travelers.
So, whether you're planning a trip from your town to an adventurous place in Europe or a romantic getaway for two in Bhutan, even during the high holiday season, MMT can accommodate all of your domestic and international travel needs.
7. Cox and Kings
In international travel and tourism, the name is one of the pioneers. Yet, the Chandigarh Cox and Kings franchise strives to stay true to its branded product. The organization, founded in 1758, has built a strong reputation throughout the ages and is now the premier travel agency in Chandigarh.
The agency's prices are a little higher than its rivals, but their exceptional service makes up for it. It is well-known for booking low-cost foreign vacation packages to Europe, Dubai, Switzerland, and Mauritius.
Furthermore, fun holiday packages are designed specifically for women! Don't forget to add the Getaway Goddess – Hong Kong, Sri Lanka, European Marvels, Macau, and Cambodia packages to your itinerary.
8. Skyscanner
Different OTAs will offer you the best deals for various dates and destinations. Using an aggregator site like Skyscanner, which utilizes a metasearch engine to check costs from all OTAs and the hotel, airline, or car rental provider in question is the easiest method to ensure you're receiving the best bargain available. For example, Skyscanner consistently outperformed the major OTAs in pricing comparisons for individual hotel nights and flights (sometimes by more than $100).
When you've chosen the perfect rate, click the link to be sent to a third-party site where you can complete your reservation.
Travelers who book flights with Skyscanner are also entitled to additional hotel discounts; simply click on the Fly Stay Save icon to access them. If you're not sure where you want to go, use the Search Anywhere option on the homepage to get the best airline offers for local and international locations. You can also search for the cheapest flights over a month if you understand wherever you want freedom with dates.
9. BCD Travel
Based on sales numbers, it is ranked fourth on BizVibe's list of the most excellent travel companies in 2020. BCD Travel is the largest travel firm in the Netherlands and a global provider of corporate travel management. The corporation now operates in over 109 countries and earned sales of USD 27.1 billion last year. BCD Group, a privately held Dutch corporation specialized in travel services and corporate travel management, is BCD Travel's parent firm.
10. Club Mahindra Holidays and Resort
It is one of the latest additions to this ranking of India's most significant travel firms. It offers The Club Mahindra Experience, which gives you access to over 100 resorts across India and the world, opening up a world of possibilities. In Goa, you may unwind on the beach. In Manali, stay in an igloo.
In Finland, watch the Northern Lights put on a stunning performance. In Munnar, dine in a treehouse. There's a lot to like about this vacation agency.
Club Mahindra Varca, Club Mahindra Acacia Palms, Club Mahindra Gir, Havelock Island, Symphony Palms, and other new resorts have been developed. It also allows you to travel to their resorts by taking 360o virtual tours of all of them from the comfort of your own home.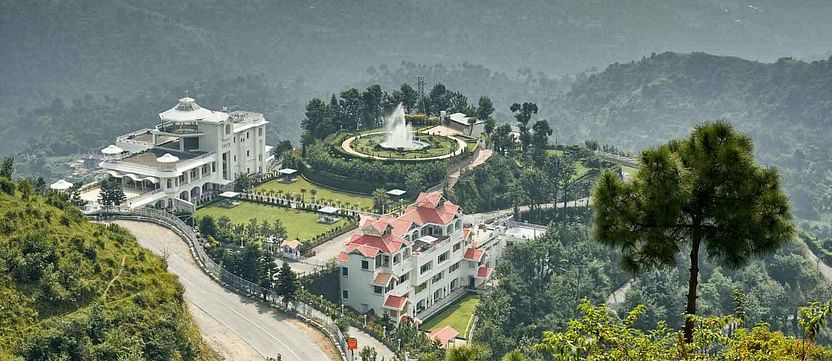 Article Proofread & Published by Gauri Malhotra.