Trends
Top 10 Best TV Brands In India 2022
Top 10 Best TV Brands In India 2022
In this list, you will find Samsung, Sony, and Philips among the top 10 best TV brands in India for 2022! In addition to brands that make LED, OLED, 4K, and HDR TVs!
Various brands in the market can be considered the Best TV brands in India in 2022. How do you choose? It depends on how many features or specs you feel are worthy of the price you're willing to pay. 
A TV is one of the essential parts of a house, and it brings the whole family together and keeps them entertained for hours and hours. People tend to judge a person's character on TV when entering their home. A good television set is a must for enhancing the interior of a home. Most Indians are brand conscious, so they tend to buy TVs only from the most popular television brands. What are these popular brands? Why are they so popular? The answers to all your questions are in this article.
Top 10 Best TV Brands in India in 2022:
TV manufacturers have been improving their features with different TV sets in response to technological advancements occurring worldwide. In India 2022, LED, OLED, HD, 4K and more are expected to produce optimal TVs. What brand is most reliable and produces the best TV? Everyone should prefer that brand. Check out this list of the top TV brands in India to help you make a decision!
1. Samsung
Samsung Electronics has provided Indian consumers with exceptional products for quite some time and has gained their trust through offering them such products. It is a brand most of us are familiar with! 
In addition to making phones, refrigerators, and air conditioners, Samsung also makes televisions. In 2022, Samsung will be India's best 4K TV brand! Buying a Samsung 4K television will provide you with an unforgettable experience with a vivid and vivid 3D image! With a sleek design and a display size of up to 75 inches, Samsung's UHD 4K TV is one such product. 
The company also produces high-quality televisions, smart TVs, OLED TVs, HD TVs, etc.
Samsung makes all of these televisions with the same characteristic; they are all durable and highly equipped. With its high-resolution and immersive viewing experience, Samsung's curved TVs shook the whole market as well. It was Samsung that manufactured the first curved TV with a state-of-the-art display! Other companies only followed suit after that, releasing their versions of curved TV screens. This brand offers good warranties and deals at an affordable rate despite its trustworthiness, making it extremely popular. Samsung's TVs come in sizes ranging from 40 inches to 170 inches.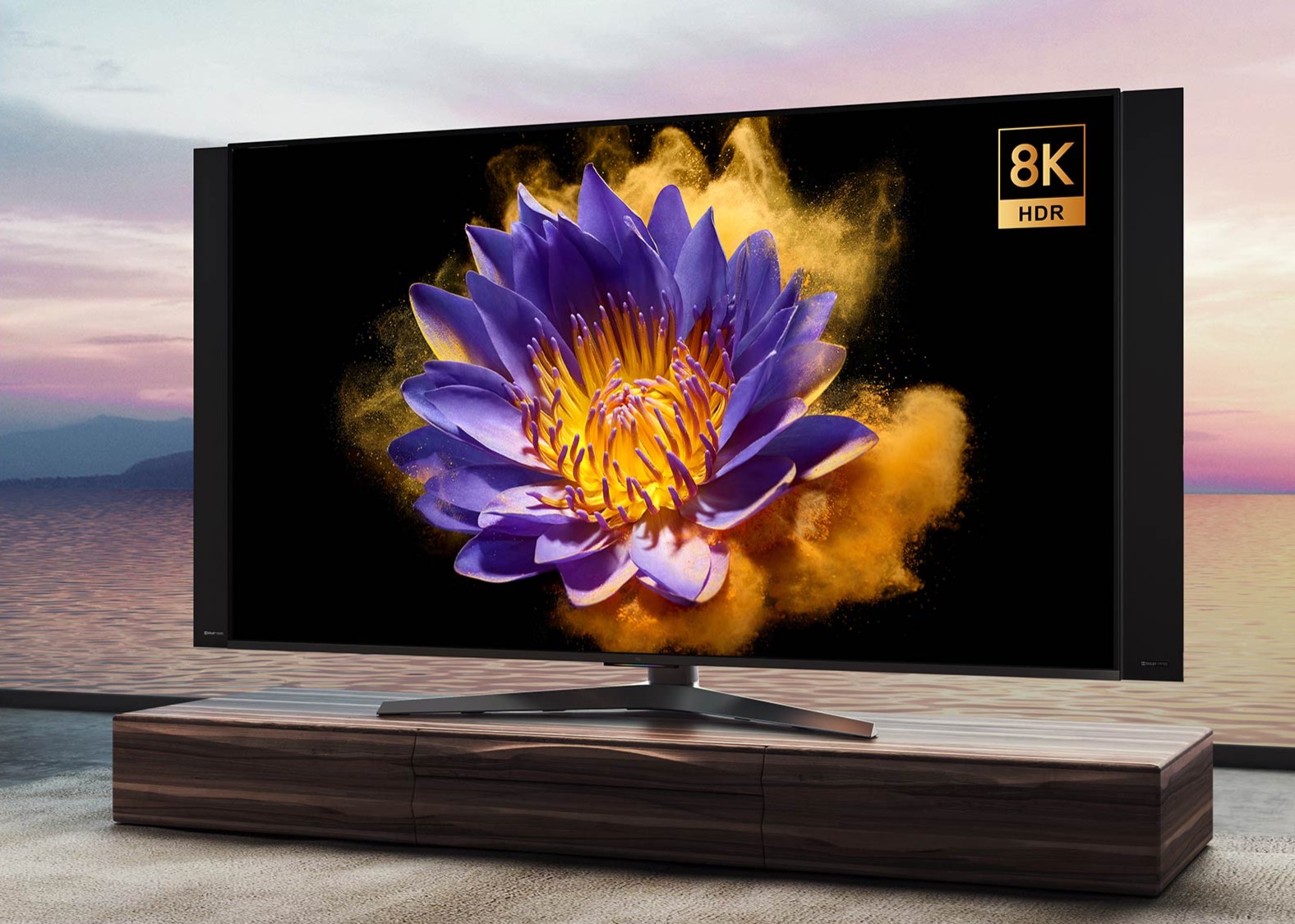 2. Xiaomi
In the beginning, Mi TV, which is a part of Xiaomi, was just selling mobile phones. They often made even better phones than Samsung phones and were as advanced as the OnePlus series. Xiaomi had easily earned consumers' trust by providing smartphones with high specifications at low prices. As a result, people rushed to their nearest stores to get their hands on these sleek, smart, and big TVs when they entered the television domain.
When Mi released their first Smart TV in India, it sold out in minutes on Amazon. They are one of the best smart tv brands in India. The Mi TV was a top-rated product, and it took months for others to get their hands on one. Mi TV is improved with each release, and more features are added. One of their newest releases is an ultra-thin, curved TV with a full HD screen to give you the best viewing experience. TVs are available in diagonal sizes ranging from 40 to 80 inches. Mi TVs are available at a price range of Rs.12,000-Rs.60,000 based on the features and variants included.
3. LG
You must have been recommended this brand numerous times during your search for a good refrigerator or air conditioner. LG is an Indian brand founded in the 1950s, and the brand has been able to win the hearts of Indian consumers. Because most Indian households use TVs manufactured by LG, LG is dubbed as the best-selling TV brand in the country.
Consumers are drawn to LG TVs because of their sleek, innovative, and clean design. LCD, LED, and OLED display options are available on LG TVs, along with Full HD or 4K resolution. 
LG TVs provide an optimum choice for the general public due to their smart, fast, and simple features. LG smart TVs are available in different variations, including different sizes, different resolutions and displays, and different prices. LG produces TVs ranging from 40 to 100 inches in size. From Rs.12,000 to Rs.3,00,000, these TVs are available. TVs with a price tag above Rs.1,000,000 are large, have the best technology, display, and material.
4. Philips
As a manufacturer and producer of helpful and intelligent home appliances, this brand has proven successful in the market. 
Many people have praised and recommended this brand of consumer appliances. In personal care, Philips is one of the leading manufacturers of shaving kits, trimmers, blades, and many other products. In addition to this, Philips has successfully mass-produced fringes, ACs and other home appliances, which have all been popular among the public.
Among the best-led TV brands in India, today is Philips. The innovative and over-the-top way they strive to enhance their customers' experience is what makes them stand out from their competitors! Its already vast assortment of TVs has been enriched with Ambilight TVs from Philips. Ambilight turn the space behind your screen into a bright, pleasant one by illuminating the wall behind.
Television sets designed by the brand have a sleek and clean design that entices customers. Phillips manufactures a variety of television sets, including Ambilight, OLED, LED, Ultra HD, and more. 
Most of these TVs are smart or have the latest features, like touchscreens, 4K displays, sleek designs, etc. Phillips TVs have a wide range of sizes, ranging from 50 inches to 170 inches (diagonal). Accordingly, the prices of these TVs range between Rs.12,000 and Rs.1,000,000, depending on their size and specs.
5. Sony Bravia
The Sony Bravia TV brand has earned its place among the top 10 best-LED TV brands in India 2022 by being a subsidiary of the Sony Corporation. Sony devotes immense attention to enhancing its products for a luxurious experience. Sony's Bravia division is known for its Best Resolution Audio Visual Integrated Architecture, which means its entire focus is on producing exceptional televisions.
Many consumers have recommended the Sony Bravia televisions, which have all received excellent ratings. All flat screens have been created with a sleek and clean design, be they LED, OLED, 4K, Full HD, or HDR. In most cases, Sony TVs are quite large; they range from 50 inches to 180 inches (diagonal length), so when you place one in your home, it will certainly be the centre of attention. 
Consumers have gone crazy over Sony's most unique products, which have made Sony a trusted brand in India.The positive aspects of the Bravia display, which are unquestionably vibrant, cover the entire screen, and are built solidly, have made it a wise choice. 
Sony Bravia is popular among customers because the company provides good warranties, deals, and service centres dotted around the country. It is possible to purchase a Sony TV between the price ranges of Rs.20,000 and Rs.2,50,000.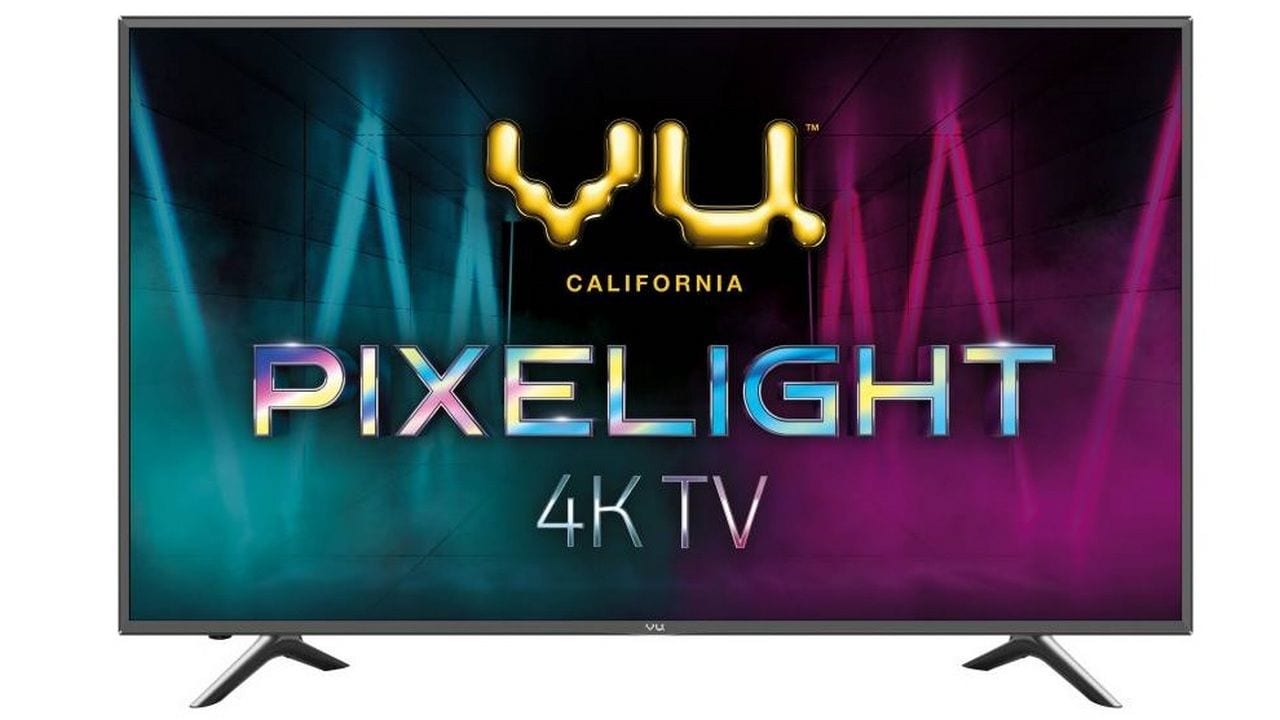 6. VU TV
The brand is not a well-known TV manufacturer but has provided some of the most basic TV models with the best features, making them very popular.
 As a competitor to old brands, VU began making basic television sets in 2006.
VU became popular due to the low prices for great specs, which other brands were charging a premium for. Several of its full HD LED/OLED Smart TVs sold out within minutes after releasing them on Amazon and Flipkart. 
VU TVs were ordered in droves as a result of this massive sale. On e-commerce platforms across India, VU is said to be the largest TV brand. Moreover, it has become one of the best TV companies in India by 2022, as its production continues to increase every day. In India, middle-class consumers prefer buying TVs from this brand due to their reasonable prices and excellent after-sales support.
As a result, if you ever face any difficulties with your VU TV, you will not have to worry much as they offer 24/7 support. Among VU TVs are impressive displays (4k, Full HD) and an Android TV version. 
You can thus purchase a smart TV equipped with an Android operating system so that you can make use of its additional features. VU TVs are available in sizes ranging from 32 inches to 100 inches (diagonal). The VU brand doesn't make the largest TVs compared to the other premium brands, but the TVs are still of high quality. VU TVs range in price from Rs.8,000 to Rs.2,20,000.
7. Onida
Mirc Electronics' Onida unit focuses on the production of consumer appliances, and it is a branch of Mirc Electronics. At one point, Onida was famous throughout India for manufacturing and producing colour CRT TVs. As far back as 1981, it was a television brand that wanted to sell only televisions, not a large-scale consumer appliance brand.
Onida has changed from a mere air conditioner company to one offering a wide array of consumer durables such as washing machines, microwaves, flat-screen televisions, and more through continuous development and innovation.
Onida offers some of the best features at some of the most reasonable prices, making it a famous brand among the country's middle class. With Onida being an Indian brand, it understands the needs of the Indian consumer and executes its strategy accordingly. Despite the simple logo on an appliance, many customers trust Onida products and will buy them without hesitation if they see the band's name.
With Onida, you can find medium-sized TVs reasonably priced, usually a third of what other premium brands charge. The fact that Onida manufactures smaller TVs rather than large ones shows that their screens range between 24 inches and 58 inches in height (diagonal length). In addition, the cost of these TVs are not very high; they range between Rs.8,000 and Rs.80,000.
8. Panasonic
It has consistently remained in the top 10 for electronics and consumer appliances among various electronic portfolios! The following are some examples of electronic devices: televisions, refrigerators, air conditioners, and washing machines. Plasma TVs are currently one of Panasonic's most successful products in India. 
In addition to that, Panasonic produces high-quality television sets, making it one of the best TV companies in India.
This brand produces TVs up to 170 inches in size and sometimes as large as 80 inches. 
It also manufactures small TVs, but its bigger TVs are more popular. Founded around a century ago, this Japanese brand belongs to Avionics Corporation. The company has consistently outperformed rivals like Samsung and LG in different portfolios over the years. 
Every Panasonic TV release is innovative, fresh, and clean, so most sell out quickly! It is essential to know that the TVs made by this brand are durable (when placed), firm, and sleek. Because of their large size, appealing looks, and vibrant display, will lose guests' attention if they come over.
The Panasonic TVs that are most recommended feature plasma screens with 4K resolution and thin screens. Your home will surely look better with one of these television sets. HDR and 4K LED, OLED, and Plasma TVs are available. A Panasonic TV costs between Rs.15,000 and Rs.3,50,000. Small-sized, average-rated TVs are available at lower prices.
9. Micromax
Originally known as a smartphone brand, Micromax has now entered the television market. Brands like this have always found a way to provide decent products at reasonable prices. This is not a premium brand in its products but rather a value-for-money brand.
Micromax TVs are similar to those made by other brands, but they come at quite reasonable prices in terms of design and display. Micromax has established itself as one of the best brands in the Indian market!
The Micromax TVs are sleek and have a clean design. Most of their stands have triangular shapes to maintain their balance. Both ultra-thin and thin screens are available, so you can choose the one that works best with your interior.
Micromax TVs typically consume very little power while working, which is great. Therefore, even if you only have an inverter, you can watch your shows. Plus, the screens of these TVs have large displays, with little to no margin around the display.
LED, OLED, and 4K Micromax TVs are available. Screen size is measured in inches and ranges between 24 and 104 inches for these television sets. There are a variety of televisions on the market with reasonably priced prices ranging from Rs.9,000 to Rs90,000. The prices of these TVs are so low that you can easily get a 4K TV for as low as Rs.40,000.
10. Haier
Haier TVs have been made in China since 1984 when the Haier group was established. Concerning electronic appliances, this Chinese company has been trying to expand its reach to different countries ever since. Haier has reached the pinnacle of what it has to offer in terms of air conditioning and refrigeration. 
Customers are buying Haier TVs because it excels in television and has an exquisite design to offer.
Famous for its medium-sized televisions (30 inches to 40 inches) priced between Rs.15,000 and Rs.25,000, it stands out from the crowd. Haier has been able to leave its mark in the market with its reasonable prices, exceptional features, and design. Furthermore, Haier offers an optimum range of LED Google smart TVs, meaning you will be able to enjoy the best of both worlds, a stylish and sleek TV coupled with the best of Google. Like the best TV brand in India, Haier is famous for its high-definition TVs at reasonable prices.
The displays of Haier TVs are usually as large as their screens, and Haier's high-rated TVs have 4K or full HD displays. These TVs look great on entertainment sets and tables because of their sturdy frames and big screens. While the display oozes vibrant colours, the triangular stand is well balanced.
A Haier TV is available in a wide range of sizes (diagonal length) between 32 and 165 inches. It costs approximately Rs.12,000 to Rs.3,000,000 to purchase Haier TVs.
Considerations while choosing TV brands in India
Having learned about India's best TV brands, you can now take action on that information. Find out what the best TV is for you by letting us help. Please consider this as a guide which you will appreciate if you follow.
The best TV for you is the one that satisfies all your demands, as there are several TVs available within the same price range or features. You should consider the following factors before buying a good TV:
Size: There are various sizes of TVs available from the above brands. From small to extra large, there can be a size of 24 inches to 170 inches. What you would like to know is how much space you have to spare? How about a TV that is small in size for your kitchen? You can adjust a 170 inch TV there if you want a TV for your living room. Your budget and experience will be affected by the size. Clarify that upfront.
Type: Currently, LED, OLED, and Plasma TVs are the most popular TVs on the market. Which type will be best suited to your needs? LED TVs are flat and sturdy and are popular everywhere. OLED TVs were created with LED technology improving, which stand for organic lighting. On the other hand, many people use plasma, which is not very common. There are several drawbacks to plasma TVs, including their size and bulk. So, make sure you know what type of TV you want.
Resolution: Currently, Full HD and 4K HDR are the most popular resolutions. In addition, there are basic formats like 2K and WUXGA that are overlooked. The most advanced TV resolution is 4K HDR or UHD. With such a resolution, you will experience the show or movie as if you were physically present. In contrast, Full HD is also a good value for the price. HDR screens can be found at reasonable rates above Rs.30,000 (depending on the size), whereas 4K HDR is extremely pricey (somewhere above Rs.90,000).
Smart TV or Not: There has been a surge in the popularity of Smart TVs lately, with many television brands indulging in the production of smart TVs. With a smart TV, you can use it as a laptop and a TV simultaneously. With Google, YouTube, Netflix, Amazon Prime, and more, you can access all kinds of content. The prices of TVs tend to go up as soon as they are labelled as 'Smart'. It is your decision whether or not to pay the extra amount for a Smart TV.
Budget: Having sorted out the basics, you must now determine your budget. The most crucial factor to consider before purchasing is what you can afford. Consider some deals before buying a TV. Don't overspend on one. Setting a budget early will keep you from overspending.
Edited and proofread by Ashlyn