Trends
Top 10 Best Unicorns in Sri Lanka 2022.
Top 10 Best Unicorns in Sri Lanka 2022.
In Sri Lanka, only about 2.8% of people own their businesses (as compared with 10-20 percent in comparable countries around the world, according to a September Daily FT article). There is an increasing need for startup enterprises that can majorly contribute to creating wealth and employment through creation, innovation, and technology, in addition to increasing the nation's number of business owners.
A modern economy depends on the growth of globally competitive entrepreneurship, which impacts local communities for the government, community colleges, and private citizens. More capable entrepreneurs are produced by vibrant entrepreneurial ecosystems, opening up more business options. In a Forbes article, BizStarts Milwaukee executive director Eric Paulsen explains: "So many people are focused on transferring income, but not producing more. Entrepreneurs create new businesses, net income, and net wealth. Wealth helps fight poverty.
Venture Frontier Lanka was established to be Sri Lanka's first entrepreneurship platform with a focus on developing the entire startup lifecycle to promote and progress this critical development trend. The next wave of technological entrepreneurs in Sri Lanka is found and supported by Venture Frontier Lanka through mentorship programs, workshops for knowledge transfer, and seed funding.
The National Startup Challenge, the newest entrepreneurial activity from Venture Frontier Lanka, was held over the weekend.
Bringing speakers and coaches from all over the world to discuss their experience with global expansion, scaling up, exponentially growth, pitching to investors, and how and where to seek funding elevated startup training programs in Sri Lanka to a new level.
 International experts from every continent are sought after by Venture Frontier Lanka and OviBees Ventures, the program's makers, in their effort to connect Sri Lankan entrepreneurs with knowledge from around the world. Experts from South Africa, the US, South Korea, and Germany were present in their other project, the Startup Boot Camps.
Prominent speakers from Israel and the United States participated in the National Startup Challenge, including Jim Bagnola, president of The Leadership Group, and private investor Avishag Bohbot. With the 30 entrepreneurs present at the event, they discussed their experiences.
Mano Sekaram (CEO and Founder of 99X Technology, Founder of Startup X Foundry, and Chairman of Lanka Angel Network), Harinda Fonseka (Founding member of gudppl.com), Rohan Jayaweera (Palo Alto Channels), Bhanuka Harischandra (Surge Global), and Tilak Dissanayake represented the local perspective on entrepreneurship and scaling (Antz Global).
With 18 sponsors in the country, many entrepreneurs are developing their original ideas, which let them launch their own businesses based on those breakthroughs. Additionally, it should be noted that the Sri Lankan government's budget proposal for 2017 makes it quite apparent that it wants more startups across the country, specifically in the North and East. And in part because of this, they have agreed to grant investors in the Northern Province capital allowances of 200 percent and investors in the Eastern Province capital allowances of 100 percent.
1. PickMe
The Sri Lankan equivalent of Uber is PickMe. Jiffry Zulfer, the creator of PickMe, was fascinated by the technology underpinning Uber and pursued knowledge of GPS and GIS technologies. Jiffry and two other people collaborated to create a comparable idea for the locals using their technical expertise and sound commercial judgment. But creating the product was a challenging process. Jiffry and the team had to develop the idea, persuade the investors, and make it different from what Uber didn't have at the time.
The team aimed to transform Sri Lanka's tuk-tuk industry. People in this area were intrigued by PickMe's services, and using GPS and Google Maps to calculate the cost made things simpler. Due to Uber's relatively recent arrival in Sri Lanka, "PickMe Vs. Uber" is now vying for control of the country's taxi market.
We foresee the intelligent upgrade of the national transportation industry, inspiring Sri Lanka to match global standards in efficient issue solutions through technology. We are the market leader and most successful startup company in recent times in Sri Lanka.
PickMe is happy to be the result of this vision, which was instilled by our leadership, which consists of the ambitious youth and talented, and realized by talent located at our headquarters in Colombo, Sri Lanka. The PickMe program is a platform that allows a deep attachment between the taxi driver and the passenger, facilitating reciprocal involvement in the reception and delivery of reliable service.
2. Takas. Lk.
A young fellow who dared to defy his family in order to get what he wanted is the maker of Takas. Lk. Lahiru Pathmal was studying psychology in the US when he decided to stop and return home to launch Takas alongside Dilendra Wimalasekara and Murtaza Moosajee. Since none of the large businesses on the island would hire him, he made the decision to start his ideal business. Takas is a platform that will receive orders for gadgets and have them delivered right to the customer's door. Since the products have warranties and are received from reputable retailers, customers find this to be quite helpful.
In 2012, Takas was founded to allow Sri Lankan consumers to get everything they desired quickly. Because of our commitment to excellence in customer service and market strategy, we were the first to provide cash-on-delivery payment methods.
We have developed into one of Sri Lanka's most reputable e-commerce sites to be the result of our substantial consumer base.
3. 24/7 Techies.com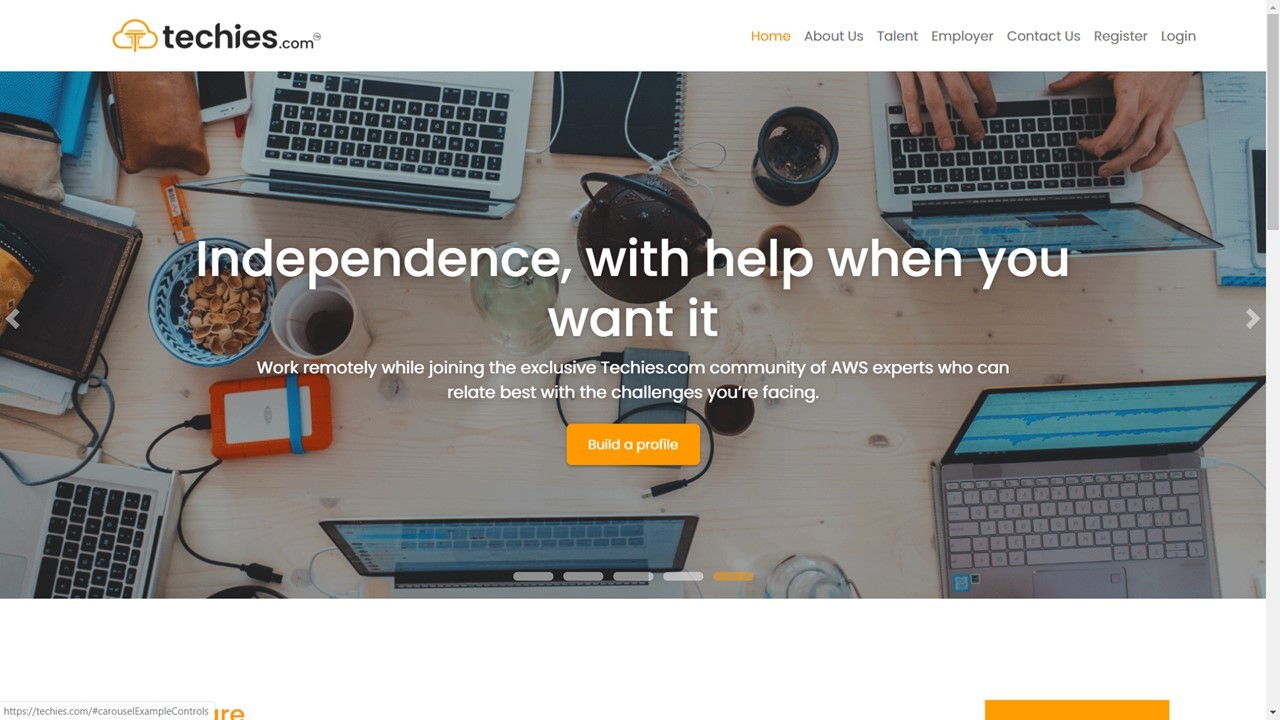 Dilendra Wimalasekere, the brains behind the tech help firm, decided to provide an online portal for people requiring technical support in using the most recent technologies. Dilendra entered this industry in 1996 with his first business, Eureka Technology Partners. After that, he started 24/7 Techies, an online tech help service that is affiliated with Eureka Technologies. The company presently holds the title of "approved associate of Cisco and VMware."
4. Liveroom
For people who want their imaginations to come to life, Liveroom is a platform for augmented and virtual reality. When they created this product as their capstone project for the university, Sameera Nilupul and Chameera Wijebandara were both students. They turned it into a business with the money they had amassed from their family and friends after graduating. The Liverpool simply exists to give a guarantee that you never purchase a defective item!
Have you recently noticed that your clientele is less responsive to your branding and marketing efforts? You are not alone, though. VR can save you from slipping behind your rivals in this field. VR-based campaigns would undoubtedly give your customers a richer sensory experience. This is more like living a story than just telling one, which heightens the emotional impact.
We can all agree that product simulation and digital prototyping would reduce wasteful effort and unexpected results. LiveRoom may help you see your finished products by turning your design schematics into a three-dimensional- dimensional model with a variety of adjustable features. As the saying goes, "Seeing is believing"; therefore, intended users will have a more convincing experience.
Their VR service solutions encompass stationary and portable mediums and are highly personalized based on the goals, function, price, and schedules. For a better experience, they incorporate the Green Screen concept. With Unity and Unreal Engines, LiveRoom has experience implementing complete VR systems.
5. Senzmate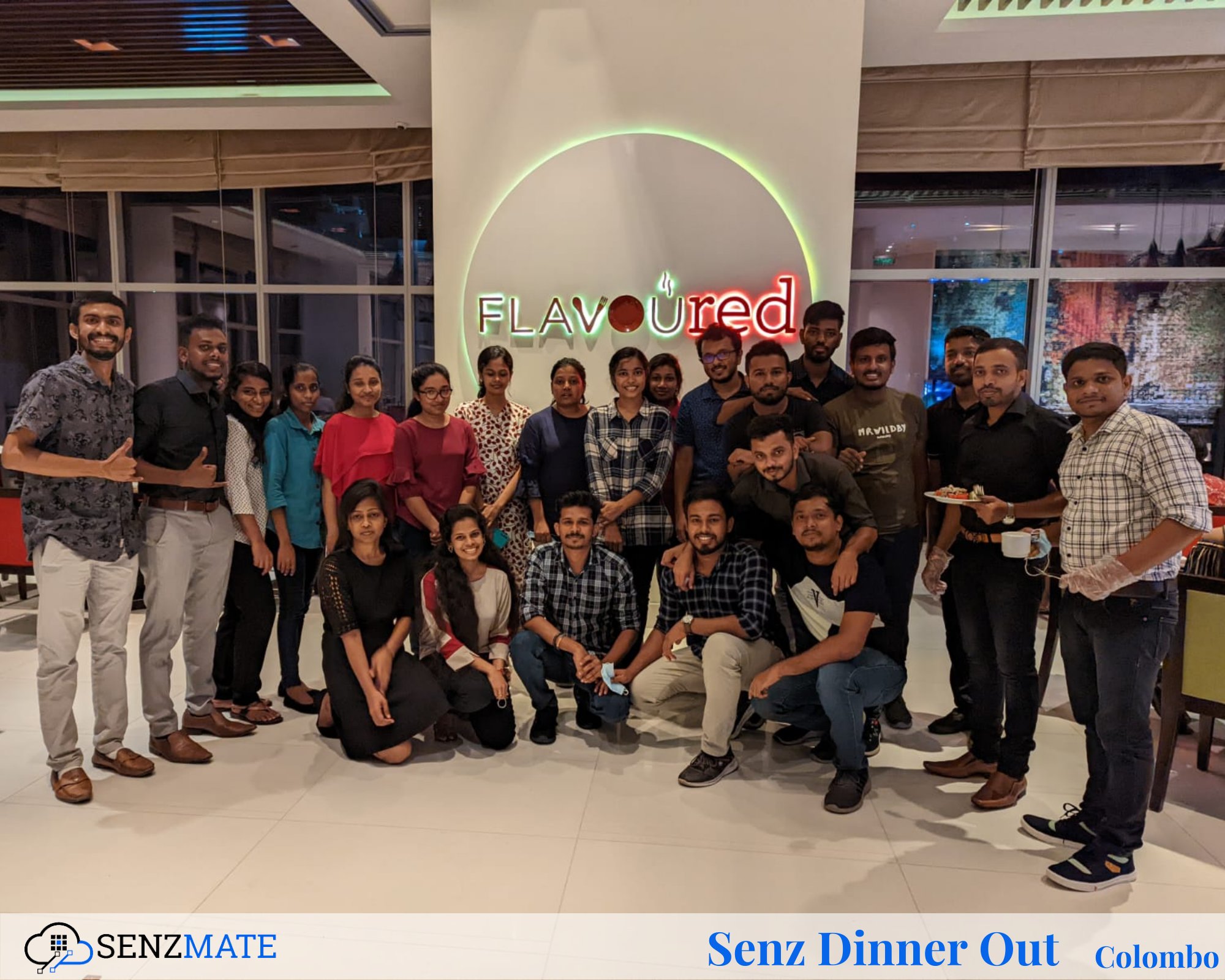 The University of Moratuwa produced Jeyjenthan Tharmakulasingam and Johnirajh Antoncrisis, both of whom are natives of Jaffna. They grew up witnessing the ongoing climatic change, specifically drought, which inspired them to explore leveraging their love of electronics to help farmers during a drought.
Their first offering was digital watering automation (DIA) sprinkler system that could automatically sense the surroundings and water plants accordingly. Following their invention, they made the decision to create more comparable items that businesses and corporations would employ. Senzmate, an Internet – of – things startup in Sri Lanka, was born out of that.
SenzMate (Pvt) Ltd is an Internet of Things (IoT) enterprise that extracts important insights from a big amount of data gathered in real-time from hundreds of sensors installed to support effective and ideal corporate operations. We focus on end-to-end Products to be a Service, Enterprise IoT Systems, Insight Analysts, and Cloud Computing.
Innovative solutions are specifically crafted to meet the needs of each and every one of the clients. We have presented creative ideas to handle unique day-to-day difficulties globally, producing beneficial results. These solutions have boosted operational efficiency.
SenzMate (Pvt) Ltd has organized the company with different execution arms as the spin-off enterprises to have industry-focused faultless execution from humble beginnings and successive successful releases of innovative product lines. One of the spinoff companies, SenzAgro (Pvt) Ltd, focuses on the agricultural sector by using the Crop Based Analytics Tool to increase yields and efficiency.
In a similar vein, Mosurance (Pvt) Ltd, a joint project with Singularity Ventures, focuses on the vehicle insurance industry with usage-based insurance solutions to allow reasonable premiums for end users.
6. Erbenlab
In contrast to other well-known Silicon Valley companies, the history of Erbenlab began in Sachira Fernando's bedroom. Saphira, who has been programming since he was ten years old, founded ElaKiri.com with his pals and originally intended it to be an electronic magazine. It was listed as the 11th most popular website in 2009 by Alexa. There were no Facebook events at the time, but the website covered and ran activities.
This concept, Cloudsense ERP, was progressively pushed up on the amusing forum site. Sachira decided to abandon WordPress in favour of cloud computing, which emphasized the Sri Lankan IoT market. This project is built on the creation of a resource planning and management system for SMEs that is cloud-based and artificially intelligent. Notably, this product, which won an AWARD, represented Sri Lanka in the 4Y4N 2016 in Barcelona.
Another one of their internet products is called NicNac. It can occasionally be irritating and stressful to run errands in cities. You may order anything from laundry to medical care with NicNac, but license recovery is the most crucial. Nicolas will buy (get) them for you and charge a shipping fee. Simply put, everything you ordered will arrive at your home.
7. BusSeat.lk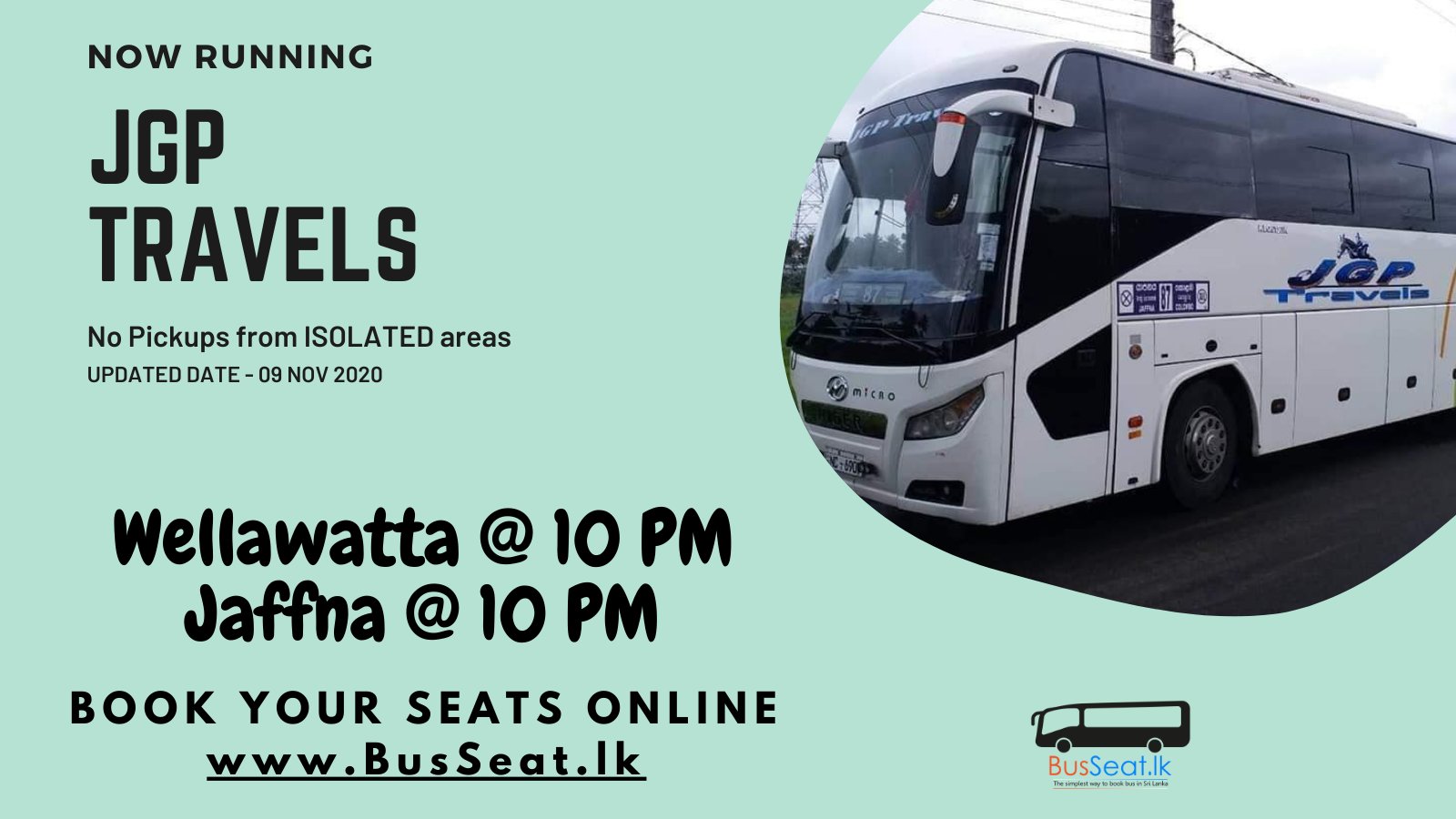 Prasanth is the manufacturer of BusSeat. The product's prototype was first introduced during the third season of the Yarl Geek Challenge. Later, Lankan Angel Investors invested in its development and helped it become a startup. The appropriate parties noticed the team's potential and commitment through the proper platform, allowing it to enter the niche. Giving customers and bus proprietors a single online place to sell and acquire bus tickets is what BusSeat does.
The consumer can purchase tickets online using a payment gateway or with cash upfront. A text message containing information about the user's reserved seats will be provided to confirm the purchase. Additionally, they have created a mobile app that allows bus owners to access the seats they have manually reserved online quickly.
They provide a complete online bus booking system where customers can buy and sell bus seats. A text with the specifics of the trip will be given in exchange for the passenger's confirmation of the seat reservation when they buy bus tickets online.
With BusSeat.UQ's effective bus reservation system, you may schedule your trip in advance, save time by purchasing bus tickets online, avoid standing in line, locate your boarding location quickly, and take pleasure in your happy ride in comfort.
"BusSeat.lk," a cutting-edge online platform for purchasing bus tickets, was created by Techkitez (Pvt) Ltd to create a more convenient and effective public transport system in Sri Lanka. Public transportation, particularly travel by bus, is a major and expanding industry in Sri Lanka and in other nations. As a result, innovative bus ticket booking systems are important to provide user-friendly functionality for passengers to reserve a seat on a journey and an efficient compilation and upkeep of personal statistics for bus operators and regulatory authorities.
It may be inferred that practically all areas of information pertaining to bus transportation have historically been handled manually in the Sri Lankan environment. Schedules, bookings, reservations, and the specific information pertinent to each bus in the network are all included in this. As a result, there is a major backlog. In order to create an efficient and successful transportation system, it is crucial that we, the largest bus reservation software maker in Sri Lanka, construct a comprehensive approach that governs all facets of bus transportation.
8. Trackme
Another local firm, Trackme, allows users to keep tabs on anything connected online. The gadgets linked with their system can be connected to and tracked through the available GPS system. It's interesting how they adapt their services to the needs of the users. With Trackme Features like "Real-time location details" and fall detection, the program is accessible on both mobile devices and personal computers. Making ensuring that loved ones are secure is the goal! A GPS supplier called TrackMe.LK is located n Athurugiriya 10150. It is one of Sri Lanka's 12 GPS suppliers.
9. Emojot.
Emojis are widely used today. Wouldn't it be more effective to gather user input using emojis than to type out lengthy comments? Shahani Markus, Manjula Dissanayake, Andun S. L. Gunewardena, and Sachintha Rajith developed Emojot in 2014 to provide a platform for people to express their emotions in response to events. The contexts receive a real-time update from this duplex system.
Emojot successfully completes a $1 million Series of Seed investment round from Asia and US investors. The RISE conference, which took place in Hong Kong from July 31 to August 1, was attended by the Emojot team. Since their software is now the only one that can "analyse streams of crowd perception to reply to targeted client groups in real-time meaningfully," they were granted access to the conference.
10. OMAK Technologies
How long must we follow the same routine when we go to a hotel restaurant to eat? Shantha Sirisena wished to alter the relationship between restaurant patrons and proprietors. OMAK Technologies was the end consequence. Giving satisfactory possible service to the customer and restaurant owner is the main aim of our firm. The main benefit is accomplished by digitizing all hotel management aspects, including food ordering and bill payment.
The business provides its services through bundles like OMAK POS 360, which aids hotels in increasing their sales and profits and creating proper, solid, and lasting relationships with their customers. Additionally, Reztguru manages online buying and reservations. OMAK technology provides a solution for hotel and restaurant operators wanting to provide digital services. There is a genuine demand for international linkages and mentoring.
Beyond knowledge exchange, Venture Frontier Lanka strives to close the mentorship gap by facilitating beneficial relationships between business owners with local or international partners. The ability to promote startup growth across international borders is provided by Venture Frontier Lanka's network of over 200 mentors from around the world and 60 local mentors who are interested in sharing their knowledge and working closely with young entrepreneurs. Entrepreneurship is ultimately about people, and people function best in groups where they can support one another.
Under the direction of Venture Frontier Lanka, the National Startup Challenge winners will gain access to a mentorship program run by local and foreign mentors.
Due to declining business freedom and fiscal health, Sri Lanka's economic freedom has decreased by 4.1 points overall since 2017. It is now in the lowest half of the "Mostly Unfree" category. The rule of law has gotten a little better, but there is little financial and investment freedom.
COVID-19'S IMPACT: As of December 1, 2021, 14,372 deaths in Sri Lanka had been linked to the epidemic, and the country's reaction to the crisis, measured by how stringent it was compared to other countries in this Index, came in 49th place. In 2020, the economy shrank by 3.6 percent.
There are six active preferential trade agreements for Sri Lanka. There are 19 nontariff measures, and the exchange the average tariff rate is 19.0 percent. Additional regulatory obstacles further hamper trade flows. The much-needed amazing and dynamic growth of private investment is hampered by burdensome bureaucracy. The state continues to have an impact on how credit is distributed, and nonperforming loans are still a situation in the banking sector.
The top percentage for business taxes is 24 percent, while the maximum percentage for people is 18 percent. Value-added tax is one of the additional taxes. The total amount of taxes paid is 8.1 percent of all domestic income. Over the past three years, government spending has totalled 20.5 percent of the total output (GDP), and deficit spending has averaged 8.5 percent of GDP. 100.1% of GDP is the equivalent of public debt.
Edited by Prakriti Arora