Trends
Top 10 Most Promising Blockchain Development Companies in India 2022
Top 10 Most Promising Blockchain Development Companies in India 2022
You've probably heard of blockchain development if you know about bitcoin and other cryptocurrencies, but it's much more than that. It is a technology system that is decentralised. It permits the recording and preservation of digital money transactions across a network of computers.
One of the many benefits of a blockchain network is that it can track everything from orders to payments to accounts to production on a ledger that is immutable and accessible only to members of the network. 
Information is the lifeblood of business. The speed and accuracy of the information received is equally important. In delivering this information, blockchain provides immediate access to data, sharing, and complete transparency. 
You can also see all the details of a transaction from start to finish because members have a single view of the truth, giving you greater confidence and opening up new efficiencies and opportunities.
Although blockchain development is a new technology, it is gaining popularity. People are keen to capitalise on this technology. It is a trend that is affecting not only the financial sector but also other critical sectors. It benefits the health sector, the media, aviation, and government institutions. The race to be the top Blockchain app development business is heating up.
Many questions have been expressed about blockchain, but first, let's look at the fundamentals of blockchain.
What is a Blockchain?
Blockchain is a chain of blocks containing information. The type of blockchain determines the type of data that is stored in a block. The blockchain, as a distributed, immutable ledger, simplifies the recording of business transactions and the tracking of assets in a business. An asset can be either tangible (such as cash and land) or intangible (like intellectual property and copyrights). With the help of a blockchain network, any valuable asset can be tracked and traced, reducing risk and costs for all parties involved.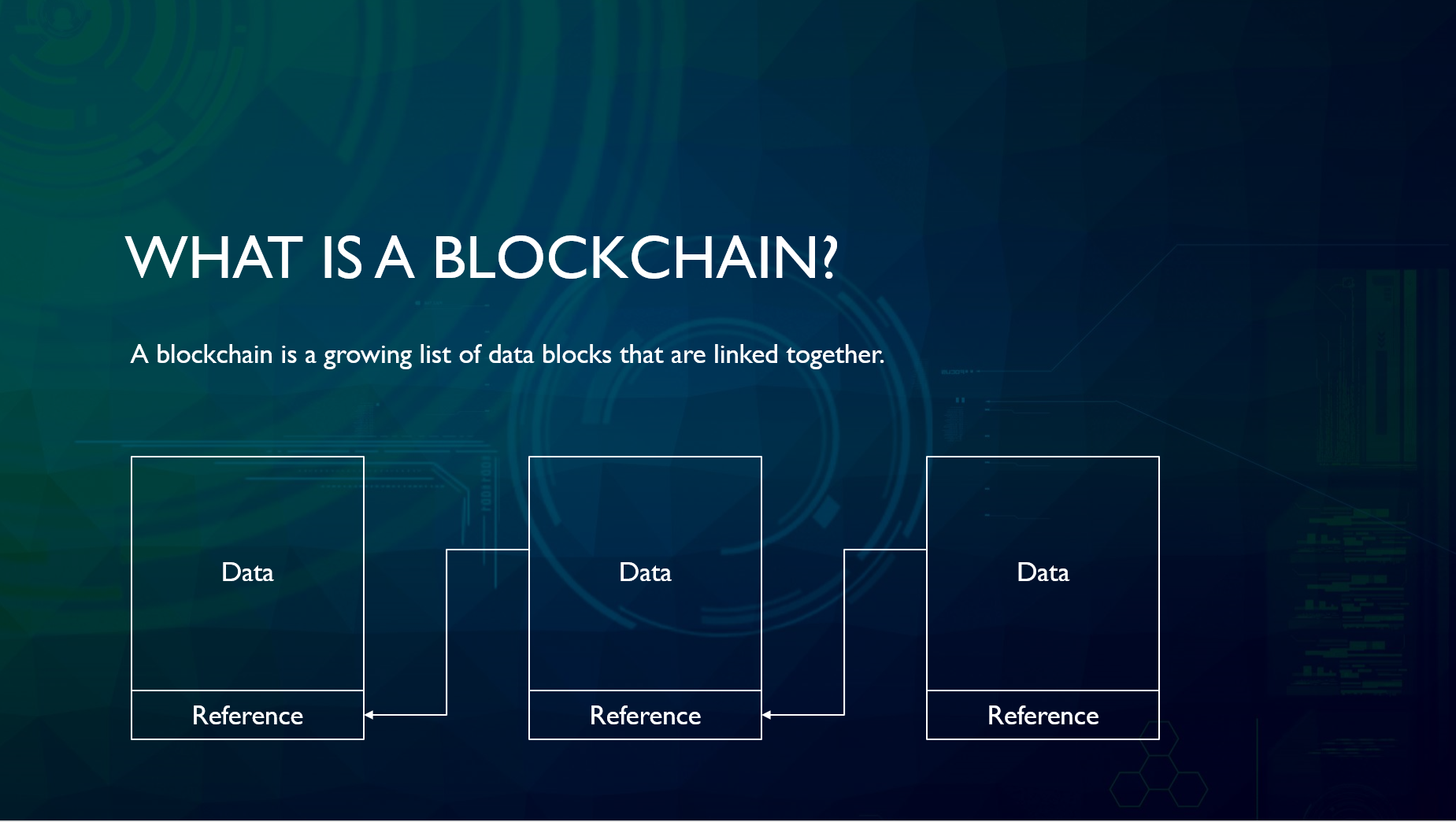 How does Blockchain work?
Transactions are recorded as "blocks" of data as they occur.

Transactions describe how an asset moves, whether it is tangible (a product) or intangible (a service). A data block can hold any information you need, such as who, what, when, where, and how much.
The blocks are connected.

These blocks form a data chain when an asset moves between locations or is transferred. Additionally, they are securely linked together to check for any block being altered or inserted between two existing blocks. The blocks determine the exact time and sequence of the transactions.
Transactions are linked in an immutable chain called a blockchain.

By adding additional blocks, the previous block's verification is strengthened, and the blockchain as a whole is strengthened. By providing immutability,

the blockchain is tamper-evident.

As a result, there is no possibility of malicious actors interfering with your transactions, and you and other network members have access to a trusted ledger of transactions.
Advantages of Blockchain Development
Business operations frequently waste time and effort on redundant record keeping and third-party validations. Fraud and cyberattacks can exploit record-keeping systems. Lack of transparency can slow down data verification. And, with the advent of IoT, transaction volumes have skyrocketed. All of this leads to the inefficiency of business but Blockchain provides the solution to such problems.
Improved Trust-

Being a member of a network of members-only, you can be certain that you are receiving accurate and timely data, and that your confidential blockchain records will be shared only with members of the network to whom you have specifically granted access.

Blockchain provides greater transparency as transactions are recorded immutably.
Better Security-

All network members must agree on data accuracy, and all validated transactions are immutable because they are permanently recorded. No one, not even the network administrator, can delete an individual transaction.

It helps prevent fraud by creating records that can't be altered

.
Improved Efficiencies-

Time-consuming record reconciliations are eliminated when a distributed ledger is shared among network members. To speed up transactions, the blockchain stores a set of rules, known as a

smart contract

, that is executed automatically.

Since there is no need to reconcile multiple ledgers, clearing and settlement can be completed much more quickly.
These are the Top Blockchain Development Companies in India.
1. KoineArth
KoineArth is a blockchain firm that provides invoice finance, enforcement of contracts, and inventory management solutions for supply chains. It is a startup that's working on blockchain development, machine design, and machine learning. You can create a digital twin of any value chain with only a few clicks, giving you a cost advantage over competitors that depend on conventional IT.
KoineArth encapsulates the idea that when a collection of people share the same goal or meaning, they form a community. The company's platform has built-in frameworks based on economics, game theory and computer technology literature, allowing designers and application developers to concentrate on addressing the business challenges more quickly.
KoineArth's Nash platform, which uses a programmable device for digital products, offers solution frameworks that can be adjusted to enable a variety of real applications of blockchain. Nash develops a collection of incentive systems that make token-based economics more easily integrated into blockchain systems. These incentive plans can regulate asset accessibility and ownership in a game theory framework. 
MarketsN by KoineArth is an ERP-compatible Blockchain and AI-based technology that allows businesses to collaborate. An effective value supply chain necessitates close collaboration among sellers, logistics, service providers, distributors, and others. MarketsN breaks down silos by creating a single, credible source of information and contracts that transcends businesses and divisions.
2. CoinDCX
CoinDCX, a startup that focuses on crypto-enabled financial services and functions as a cryptocurrency trading client, was founded in 2018 and is located in Mumbai. Its goal is to make cryptocurrency more accessible to Indians. CoinDCX is the most secure cryptocurrency exchange in India. 
The large liquidity, sophisticated wallet, and unbreakable security of CoinDCX make trading fast, trustworthy, and easy. CoinDCX also offers spot, futures, margin and fiat-to-crypto trades, making it a comprehensive trading environment for all types of investors. 
Insta, which allows consumers to buy bitcoin in Indian rupees, Spot, which allows traders to trade in 250+ markets, and Margin, which allows traders to trade with 5x leverage, are just a few of the company's products. The platform also offers a portal called DCX Learn, which is a blockchain and crypto academy designed to train and empower young minds with the necessary knowledge. 
In January 2021, CoinDCX unveiled the CoinDCX Go app, the world's simplest crypto investment tool. CoinDCX was founded to offer a user-friendly environment where users can access a diverse variety of financial products and services, which are supported by industry-leading protection and insurance security. 
CoinDCX offers the highest liquidity and fastest onboarding in the industry. The company is ISO-certified. CoinDCX has received a total investment of 5.5 million dollars from Capital, Bain Capital Ventures, Coinbase Ventures, and HDR Group. Blockchain technology is used by the majority of cryptocurrency exchanges. However, CoinDCX makes use of blockchain technology to make the procedure simple and painless.
3. Signzy
The company was launched in 2015 and is based out of Bangalore. Signzy was founded by Ankit Ratan, Ankur Pandey and Arpit Ratan, to combine AI with blockchain to develop user-friendly, compatible, and, most importantly, reliable products. 
Signzy is a fintech firm that provides a no-code AI platform for financial services firms to improve risk and compliance operations. Its platform makes use of artificial intelligence, cryptography, and biometrics to provide biometric-enabled electronic contracts and scrutiny through algorithmic risk intelligence.
It also digitalizes processes like identification, background checks, and the issuance of online bank guarantees, allowing banks to do real-time digital KYC onboarding.
Digital Contracts, ARI and RealKYC, are the three main products of Signzy. In 2018, Stellaris and Kalaari invested over $3.6 million in Signzy's Series A round. Since 2015, it has become one of the best blockchain startups in India.

4. WazirX
WazirX is a peer-to-peer cryptocurrency exchange that allows users to buy, sell, and trade digital assets and cryptocurrencies such as Bitcoin, Litecoin, Ethereum and Ripple (payment protocol). After the RBI's ban in India, WazirX was the first exchange to offer p to p bank transfers. In the Indian crypto world, it is already a market leader.
WazirX P2P is a next-generation peer-to-peer (P2P) system that has greatly simplified the process of depositing and withdrawing fiat. Because the P2P interface and experience are identical to normal trading, users find it simple to use. Furthermore, the P2P system is set up in such a way that pairing and order fulfilment occur in record time. It's simple to use, has no learning curve, and is available 24 hours a day, seven days a week.
WazirX has distinguished itself from other cryptocurrency trading platforms and exchanges. For example, it was the first Indian exchange to issue a domestic token, the WazirX token (WRX), which aided in subscriber growth and community participation. The Smart Token Fund (STF) is a community-driven initiative that allows cryptocurrency enthusiasts to engage with smart traders and develop their cryptocurrency holdings on WazirX. 
Binance, the world's biggest cryptocurrency exchange and blockchain community by total volume traded and with over 180 countries involved among its users, has recently purchased WazirX.
5. MindDeft
MindDeft is a Blockchain start-up established in Ahmedabad that offers solutions and services related to Blockchain technology. Manoj Dhanale and Krunal Soni launched it in 2015. A comprehensive range of enterprise and blockchain solutions has been provided by the company to all types of organizations. 
Hyper ledger, enterprise portals, smart contracts, Ethereum, cryptocurrency wallets, and machine learning are all areas where MindDeft excels. The firm provides services to financial institutions, healthcare organisations, educational institutions, and government entities.
Since its establishment, MindDeft has focused on developing blockchain software for excellent corporate processes. MindDeft was developed to help businesses choose the right Dapps and smart contracts for their purposes.
Among its services are cryptocurrency development, private blockchain, smart contracts, distributed ledger, token selling and legal contracts. This company has employed Ethereum, Quorum, Hyperledger, Tron, Stellar, EOS, and R3 Corda for a variety of applications.
6. Primechain Technologies
Primechain Technologies, based in Pune, was founded in 2016 by Rohas Nagpal and Shinam Arora to provide blockchain-based solutions for India's financial sector. If you need to construct a solid blockchain-powered solution, Primechain is for you, whether you're a one-person firm or a global enterprise.
Primechain is a blockchain ecosystem that can be set up in about 6 minutes and includes a functioning online application, a mobile Responsive Web App, and a Blockchain REST API service. Banking, financial markets, government, healthcare, and pharmaceuticals are among the industries where the Blockchain startup has applicability.
Primechain is building a blockchain-powered technology platform for authentication, verification, and storage of electronic data as part of BankChain, a cooperation of 27 banks from India and the Middle East.
Apart from BankChain initiatives, Primechain is working on various blockchain-based tailored solutions for organisations in Canada and Singapore. Primechain-KYC, Primechain-CONTRACT, Primechain-LOAN, Primechain API, and Primechain-MONEY are among the products produced by the blockchain startup.
7. Somish
Somish is one of India's fastest-growing IT firms, having been formed in 2006. It started researching Blockchain Technology in 2016 and has since worked with Fortune 500 organisations, governments, and companies all around the world to produce award-winning, proven products. 
Somish, a technological and product development business, specialises in developing automation systems employing cutting-edge technologies. It has been providing top-line customers with the capacity to re-engineer, design, develop, and execute automation systems for over ten years.
GovBlocks, a blockchain-based voting protocol designed for Web3 businesses, is being developed by Somish Blockchain Labs. Consider it an ERP system for new-age firms created with a community-first approach, where decisions are made by the entire community, not just the board of directors.
Indian state governments are considering using the Blockchain governance model to build proactive e-Government frameworks to dramatically improve the service delivery model within their states where individuals obtain services and entitlements proactively.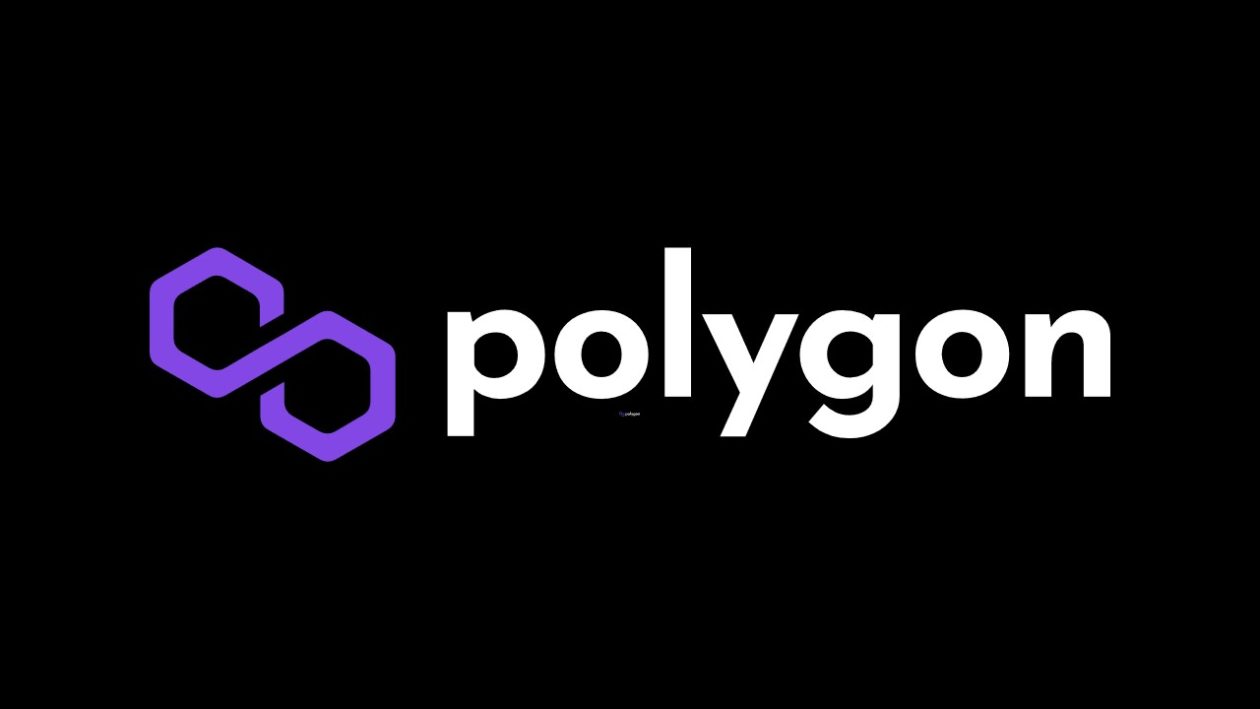 8. Polygon
Polygon (formerly Matic Network) is a protocol and framework for creating and connecting Ethereum-compatible blockchain systems. It is a Bengaluru-based company, founded by Sandeep Nailwal, Jayanti Kanani and Anurag Arjun in 2017. Polygon addresses issues with blockchains such as poor performance while maintaining security.
Matic Network announced in February 2021 that it has evolved into Polygon, the first well-structured, user-friendly platform for Ethereum development and infrastructure development.
In April 2019, the company held a public Token Sale, during which it raised $5,600,000. To maintain asset security, Matic uses side chains for processing, as well as the Plasma framework and a decentralised network of Proof-of-Stake validators. This allows a single Matic sidechain to execute up to 65k operations per second, compared to Ethereum's 20TPS.
The Polygon crypto platform is aimed to let decentralised applications (DApps) speed up payments by integrating a customised application program interface (API) and software development tool that allows for near-instant payment settlement. This procedure enables DApps, retailers, and consumers to accept and pay in any cryptocurrency, though most commonly Ethereum (ETH).
9. InstaDapp
InstaDapp, founded in Hyderabad, India, is among the most well-known decentralised finance platforms based on Ethereum. It is a decentralised finance application that was founded in 2018 and aims to provide a simplified layer for interacting with other DeFi protocols.
It's a smart wallet with an easy-to-use interface for managing assets built on top of prominent DeFi initiatives like Compound, MakerDAO, Uniswap, and others. It's designed for people who don't have a lot of technical or accounting knowledge. 
By trading collateral in a single exchange, InstaDapp allows users to undertake sophisticated operations such as leveraging or saving. By fostering compatibility between several DeFi blockchain protocols, InstaDapp promises to make app development easier, enables developers to fully utilise the technology's potential.
InstaDapp is a DeFi site that aggregates important protocols using a smart wallet layer and link contracts. It is a blockchain-based financial network that allows people to lend and borrow money as well as earn interest on savings accounts.
10. PSI PHI Blockchain Labs
PSI PHI Blockchain Labs is a firm that creates document storage solutions based on blockchain technology. One of the company's two products is Crypto Locker, which can be used to store and distribute documents on the blockchain using APIs. 
Digi Rail is still under development as an inter shared database to improve the supply chain flow of data as of December 2016. The company claims to be focused on the healthcare and distribution network industries, with blockchain-based technologies being developed in these fields.
PSI PHI Labs is all about out-of-the-box, revolutionary concepts, and it wants to usher in a new era of future, technology-human interaction products. Timeport, the company's most recent invention, focuses on making time travel into the future a possibility. Timeport creates a portal in space-time that allows you to communicate with loved ones in the future.
Conclusion
Blockchain is a revolutionary technology. Simpler and safer transactions will be made thanks to this innovation. A permanent and immutable record of every transaction is created by this technology. Fraud, hacking, data theft, and information loss are all impossible with this impenetrable digital ledger.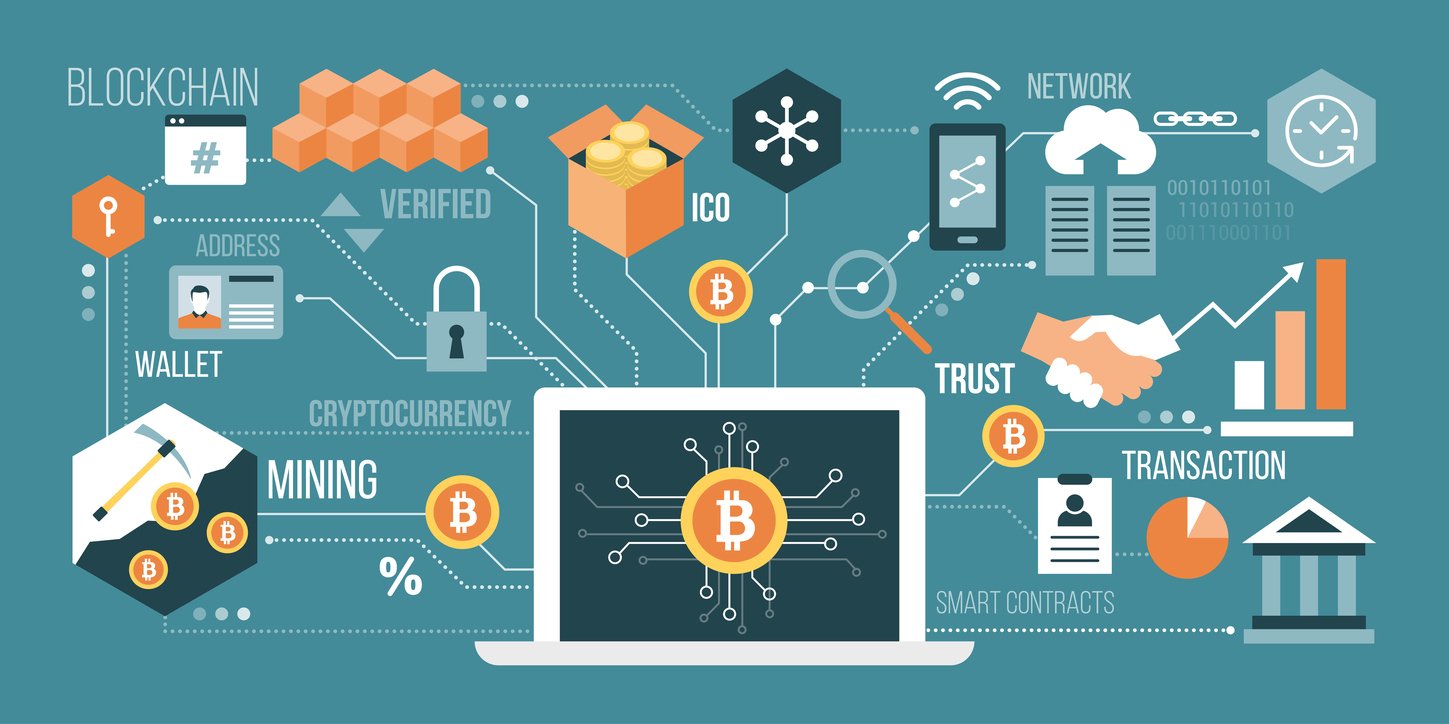 Blockchain has the potential to transform a wide number of sectors and procedures by improving democracy, security, transparency, and efficiency. Everything from manufacturing to retail to transportation to healthcare will be affected by this new technology. All of these companies are working to become early adopters of blockchain technology, such as Google, IBM and Microsoft.
Blockchain is thought to have the potential to change virtually every business and economy. According to NITIAyog, blockchain is predicted to generate USD3 trillion in yearly corporate value by 2030.
Edited and published by Ashlyn Joy