Trends
Top 10 Promising and Scalable Startups in Dehradun 2022
Top 10 Promising and Scalable Startups in Dehradun 2022
Dehradun is the capital of the Indian state of Uttarakhand, which has a vibrant and eventful history as it is a place where you find the mention in well-known structures. In Dehradun, Dun is always mentioned as a part of the region called Kedar Khand, the abode of Shiva. With time and recent developments, Dehradun has established some of the most unique and innovative kinds of startups that have given a lot of opportunities to their people and made it a well-known city.
Uttarakhand aims to create a culture of innovation and entrepreneurship in the state.The goal of Uttarakhand's status is to create a conducive and most conducive kind of environment for the growth of the start-ups.
The government of Uttarakhand came up to start a policy in 2018 giving most fiscal and non-fiscal support to all critical stakeholders in the start-up ecosystem. The object of entrepreneurship and starting up is no more a big city phenomenon for a city like Dehradun.
"While small towns have been a poor place to do business, things are slowly changing with time every day, and there are many more technologies in advanced advancements that people are introducing. Thousands of engineers and doctors from your migrated to Tier I city for work," said Rajat Jain, co-founder of Sun Fox technologies. The start-up in Dehradun has been helping the city in developing the start-up ecosystem.
Some well-known companies in Dehradun have organized some workshops and international visits. The state government has formed a "CM Advisory Board on Startup" to guide and support the start-ups and form an investor facilitation centre to address and resolve the queries of entrepreneurs.
Sudhir Chandra Nautiyal, the director of the industries, the government of Uttarakhand who looks after the start of the ecosystem in the state, has stated, " Dehradun has good connectivity, which proved to be an added advantage for setting up the business. Moreover, the government is actively promoting the culture of innovation in the state; we have been reaching out to far-flung areas through various training programmes and capacity building programmes for innovators, intrapreneurs and QB reuters and their start-ups." 
The various IT companies of Dehradun need to become the hub of educational institutes and technology enthusiastic slowly. And the city is all set to become the next IT hub of the country.
Let's take a deep look at each of the starters known to be a very scalable and innovative kind of start-up that provides an excellent level of benefit to the people of Dehradun and has been claiming recognition globally.
1. Circuit media LLP
Circuit media LLP was stab list to provide a better and more efficient way for the advertising industry. It is the one company known to be the called the future of advertising. It came into existence to provide a platform to make the advertising industry or the adverts in the procedure is more innovative and efficient. It gives us the most creative services to government bodies, educational institutes, jewellery stores, hospitals, and innovators.
It provides services to local, national and overseas clients and the organization they are also recognized by the start of India and Uttarakhand with DIPP 13197.
There has been a tremendous amount of change because the world is changing after Internet has started to disrupt everything that came into contact with people. Every day, people are more indulged in social life, social platforms, technology, and advancements that make people's lives very easy.
The use of the Internet has become the key. Almost everything just sitting home you can do multiple things event does not matter wherever you are or does not matter whatever time it is.
The Internet has allowed people to use different platforms like Facebook, Graham and Uber. The media socket LLP was founded in 2002, which provided a new and no way to base advertising. It is a big company with the most efficient capabilities and provides extensive work experience in digital media production and assets management. Dehradun –-based start-up bringing great innovation in the traditional media and advertising industry.
 It has a digital LED billboard located at various prime locations in Uttarakhand and Uttar Pradesh. It is the way to do things, get attention from everywhere, and make the company recognized. The advertising industry was founded by Nikhilesh Rawat, who has specialized in creating TV commercials, promotional trailers and graphics productions.
Company Overview
| | |
| --- | --- |
|            Legal Name  |     CircuitMedia LLC |
|              Industries  | Broadcasting, Publishing & Media  |
|               Founder |           Neha Thakur  |
|          Founded Date |               2017 |
|   Total Funding Amount |               NA    |
|               Investors |            Acquired  |
2. Pravartan Technologies
This company provides the best logistic solutions and healthcare technology solutions which have several e-services which give a lot of advantages to the people of Dehradun. The logistics solutions provide a warehouse control system for the most solid, gas and liquid products in the petroleum industry and automation control for all logistical operations. The second is the healthy technology solutions responsible for designing, developing, and commercializing medical devices.
It is held with the responsibility of working in affordable medical technology and ordered to give high-quality healthcare to the masses and increase the reach to needy people. According to all specializations, this technology has the cloud/mobile business, including the pathology lab ERP and the mobile application for the doctors.
It is a start-up found to achieve the best-developed technology solutions that could be affordable for all kinds of people and puts of the large across India.
The company considers three leading companies for any health system, medical devices, medicine and medical doctors. This company attempts to address all the critical points by providing the best. It specializes in wireless and affordable medical devices, medical systems, cloud-based products for the logistic domain, medical domain and mobile applications for all the processes.
It was founded by Manish Srivastava, the company's managing director and has always been motivated because of the people's problems and giving them access to quality health care with the best technology. It was established in 2012 and has recorded annual revenue of $5.2 K.
Company Overview
| | |
| --- | --- |
|            Legal Name  | Pravartan Technologies Pvt Ltd. |
|              Industries  | Logistics & Healthcare Solutions |
|               Founder |     Manish Srivastava |
|          Founded Date |               2012 |
|   Total Funding Amount |                NA |
|               Investors |            Acquired |
3. Kastkari Agricare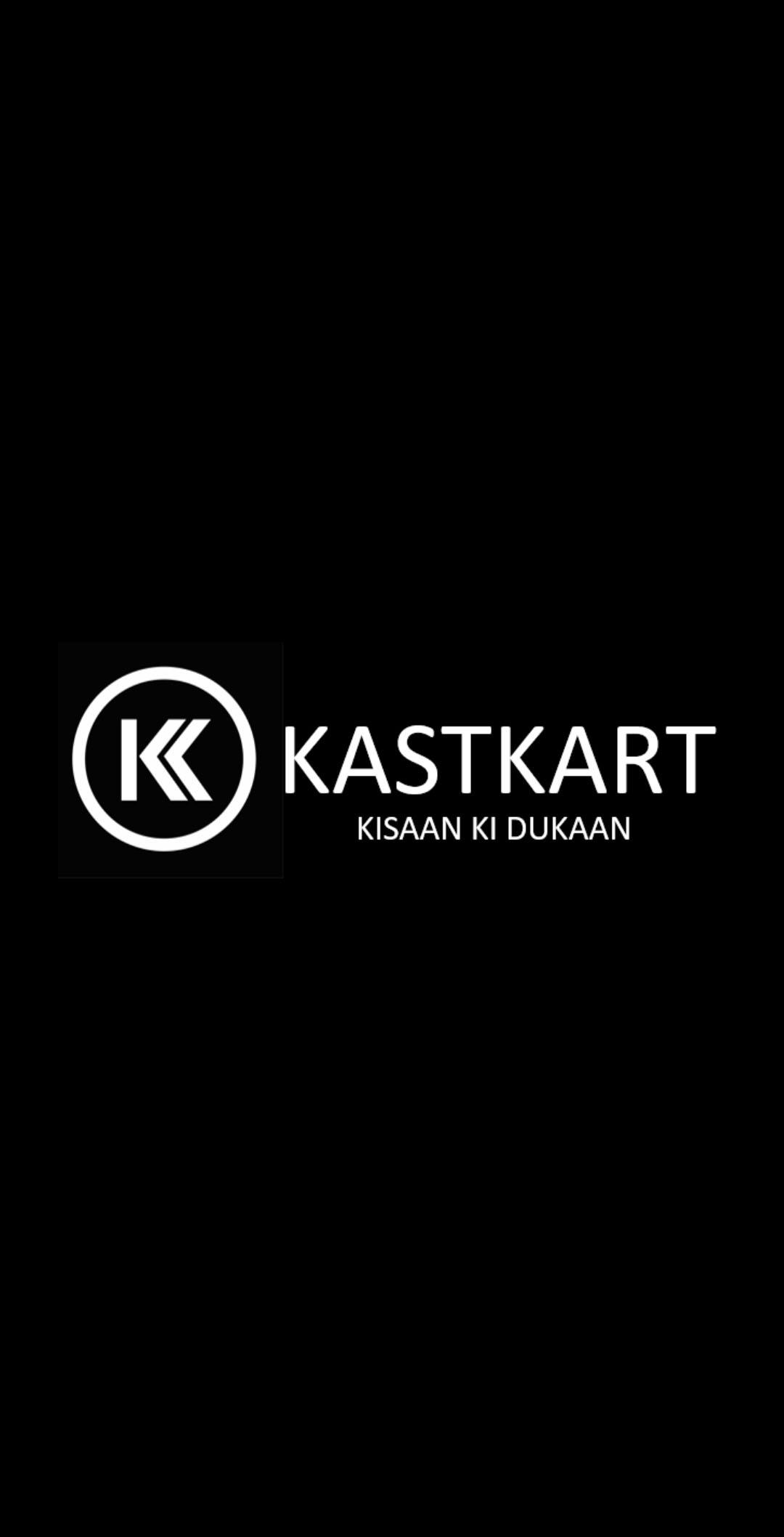 When it was started, it was a small business in Dehradun with a passion for fruits and vegetables and offering its customers nothing but the highest quality of products guaranteed to meet their needs and keep them satisfied in the long run. Uttarakhand is the one place that has been known to have diversified Agro-climatic conditions, which is always well suited for the commercial cultivation of agreed–horticulture crops.
Kastkari Agricare is one start-up with very motivated team members, and they strive to be creative minds to bring a smile to the face of people of their age. They always look for the most innovative ways to get the best deals provided to their customers and even accept the farmers emerging challenges in Uttarakhand.
The latter is always committed to enhancing their income of them. This company works to provide the best technological back, and the small and marginal families always dominate the proper market linkage in the mountain region of Uttarakhand farming.
There are two directors associated with the organization, Shekhar Singh and Eshaan Negi. It is called a farmer-centric company specializing in contract farming and has given the best opportunities and employment to the city's farmers. This company has empowered their power and built up an organization that maintains agriculture, horticulture, forestry services, medical services, and hygienic and beauty care for human beings or animals.
Company Overview
| | |
| --- | --- |
|            Legal Name  | Kastkari Agricare Pvt Ltd.  |
|              Industries  | Agriculture & Horticulture  |
|               Founder |           Shekhar Singh |
|          Founded Date |                2018 |
|   Total Funding Amount |                 NA |
|               Investors |               Acquired  |
4. Evon Technologies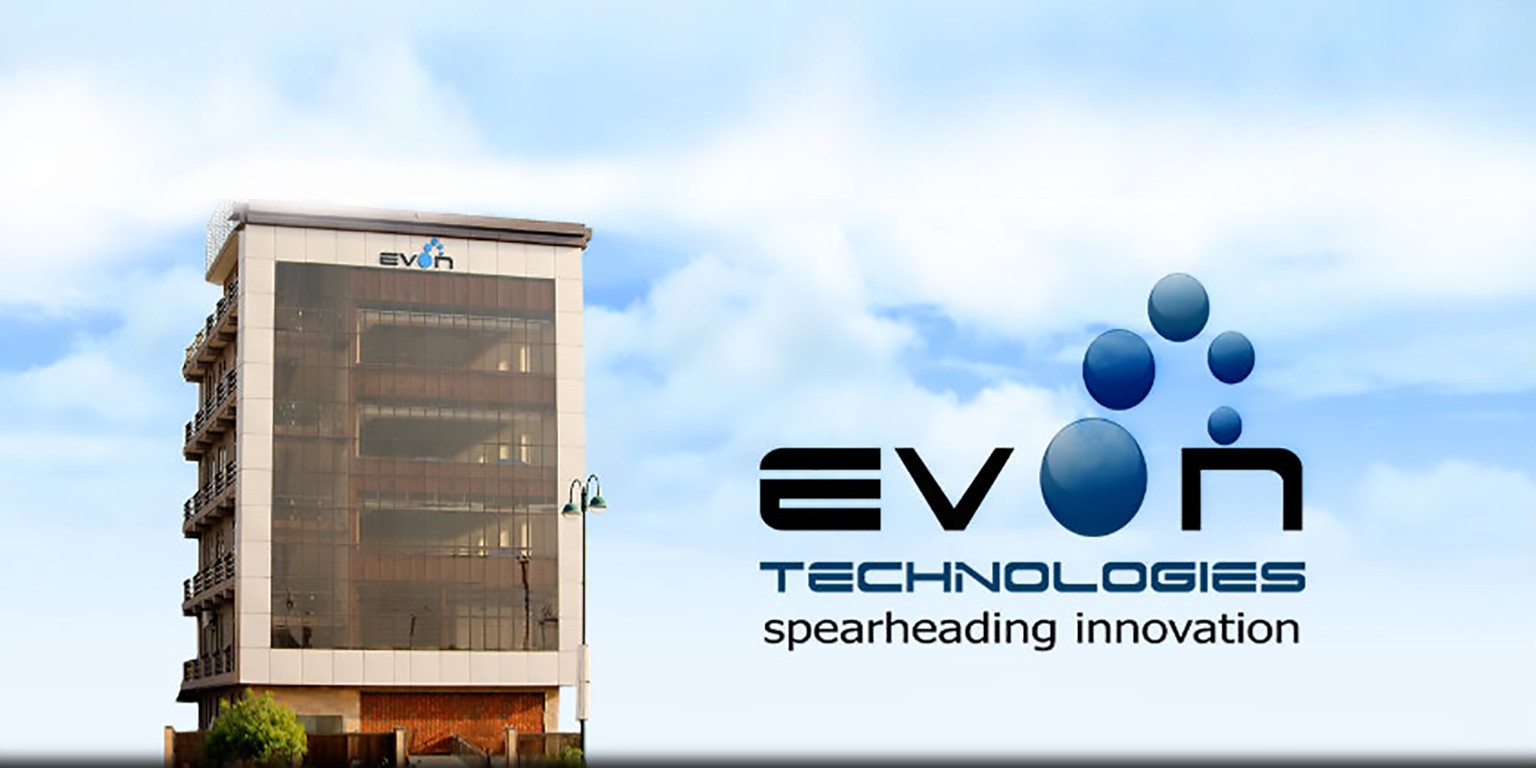 Evon Technologies is a software consulting and custom web and app location development company based in Dehradun. It has presented services in popular areas like mobile and web application development, start-up consulting, augmentation and Tech consulting. Company based in Dehradun is 100% export oriented units that have been registered with the software technology Parks of India STPI. It has 300+ full-time staff of experienced project managers, consultants, marketing professionals, and ingenious.
This company always makes sure that every aspect of any project is handled professionally and delivered on time in very cost-effective methods. It always builds a high-performance real-time fantasy cricket application and deploys it on the AWS cloud. It has helped build sentiment analysis for the Amazon customer reviews using NLP and Deep Learning.
The current business model revolves around a decision to work only from Dehradun because it has been India's biggest primary education centre since 1950. Evon Technologies Understands that when an entrepreneur starts the development of his ideas, it becomes critical that his team can build it to add as much passion as they have.
It is one of the key offerings that won't support technologies as each is Evonian and is always able to give their 100% to product ideas, and he is always up for any kind of challenge.
Founded in 2006 by Vijender Chauhan and Sumeet Chopra. Always tries to discover the new industry verticals and emerging technologies and helps the company watch out for more opportunities.
Company Overview
| | |
| --- | --- |
|            Legal Name  | Evon Technologies Pvt Ltd |
|              Industries  | WEb development & software consulting  |
|             Founder(s) | Vijendra Chauhan & Sumeet Chopra |
|          Founded Date |               2006 |
|   Total Funding Amount |                 NA |
|               Investors |               Acquired  |
5. Sunfox Technologies
It is a research and development lab concerned with developing new and reliable technology and offering the best innovative solutions to everyday problems. This start-up was founded on the stab list to create the most innovative technologies for a better and sustainable future.
Sunfox Technologies was founded in 2016 with a vision to bring the most reliable technologies related to biomedical instrumentation, IoT, and other engineering domains, serving the Indian markets and some international clients with flavour.
It delivers the most active participation to provide the last mile connectivity users hand. It has electronics and hardware prototypes from the PCB design to using state-of-the-art 3D printing different technologies. It uses data-driven artificial intelligence, which has the power of advanced CNN, ANN and Deep Neural networks in the products and development technologies. Start-up has been appreciated worldwide because various products and services have been created.
This company has 10+ awards and 10k + application downloads with their 20+hospitals. The theme of Sunfox technology works with a multidimensional approach in the analytical, numerical and software-based research techniques.
It has been using the most appropriate methodology for commercial and academic research. Moreover, it is committed to creating the most innovative and use of Handy products and resources for the public. It is always eager to help provide technical support and solutions to organizations and individuals.
Company Overview
| | |
| --- | --- |
|            Legal Name  | Sunfox Technologies Pvt Ltd.  |
|              Industries  |             Healthcare |
|               Founder |             Arpit Jain |
|          Founded Date |              2016 |
|  Total Funding Amount |       INR 2.5 Crore |
|               Investors |               NA |
6. ERP Analytica
You can grow your business with ERP, which gives the best software services to start-ups and small businesses on a very low-cost but high-quality service. This company has been working with a commitment to help all business organizations. It is constantly working with the most knowledgeable and creative professionals who work together using advanced technology to delight the customers.
ERP Analytica is a leading ERP development, web application development and custom application development platform, always committed to offering professional quality services consistently. It is called a one-stop-shop for streamlining two technology needs of your business and ERP implementation. It is one of the most competitive ERP development teams globally, known as invention–centric because they're always competitive, agile, and all strive for excellence.
 It helps us build dreams through technologies and partner with an export MVP development company to protect the brilliant idea and accelerate a path to a successful product launch.
It was founded in 2017 and is a pioneer to become the best software development company based in Dehradun, Uttarakhand, India. It works with reliability because of its hallmark and provides the best software development to its customers.
The company's ultimate aim is to be a catalyst for all your growth, the entire company firmly believes that "When you grow, We grow." It effectively recognizes the value of information and the right to confidentially. They're always committed to protecting the customer's project information. It brings customer commitment, quality, teamwork and integrity.
Company Overview
| | |
| --- | --- |
|            Legal Name  |        ERP Analytica |
|              Industries  | ERP software solutions for school management  |
|             Founder(s) |                  NA |
|          Founded Date |                2019 |
|   Total Funding Amount |                 NA |
|               Investors |                 NA |
7. Hills2Home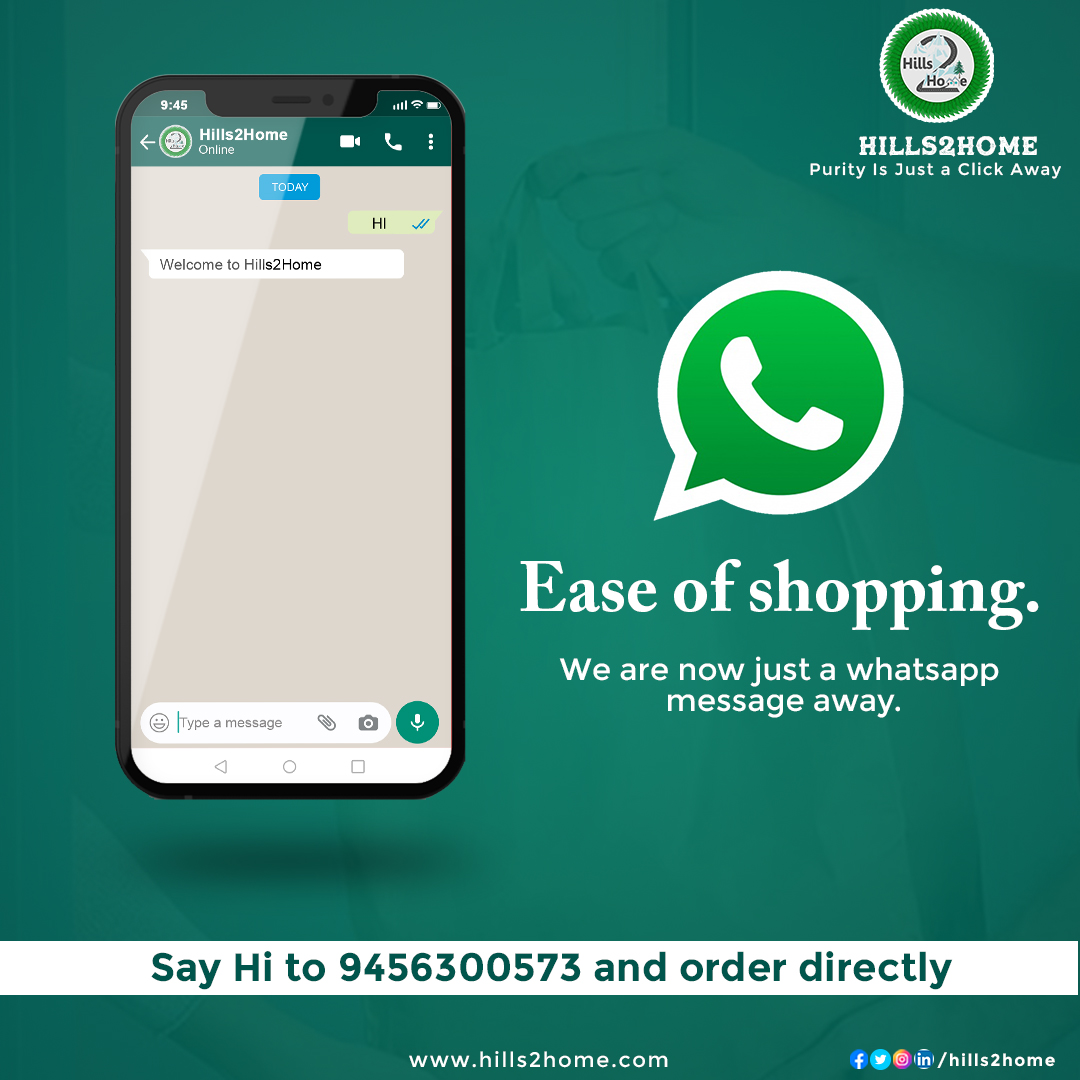 Hills to home is a start-up striving to connect the hills of the state of Uttarakhand, India, with the markets across the world. It supports the agriculture of more than 50% of the population in Uttarakhand, and therefore, it is essential to develop to its full potential. It works with some well-known NGOs to enable the women in the hills to contribute actively to economic growth.
The main aim is to promote the unique products and offerings of the hills to strengthen the farmers and revive agriculture. On an educational level, the theme of hills to home is aspiring to create a knowledge-based to improve the efficiency of agriculture in the hills by educating farmers about the modern techniques of farming.
It has already partnered with hundreds of farmers associated with them, who have immensely benefited from sales of their products during the challenging times of the coronavirus pandemic.
The main goal of Hills2Home is to connect again with the systems of the state. To pursue the goals, it has been known among the top hundred start-ups for social development in India by Calcutta Innovation Park in partnership with the Department of science and technology-government of India and the esteemed brilliant 50 contest.
This company was on the stab list in 2017 and was founded by Ashutosh Kandpal. The company is still making more innovations and creating more techniques to promote agriculture needs and make people aware of the benefits of farming and how agriculture has impacted the country so much.
Company Overview
| | |
| --- | --- |
|            Legal Name  |  Hills2Home Pvt Ltd.  |
|              Industries  |          Agriculture  |
|              Founder |     Ashutosh Kandpal  |
|          Founded Date |               2017 |
|   Total Funding Amount |                NA |
|               Investors |              Acquired  |
8. VilloTale Technologies
VilloTale Technologies Private Ltd is a tech-based start-up that DPIIT recognized, their helping hand continuously in destination and experiment ensured tourism in the rural space engaging the local community.
It has been promoting unique experiences which are either forgotten by people staying in the city who don't get time to do in their daily routine, which they do with the VilloTale Technologies, like handpicking the egg that they want to have in their breakfast, getting the vegetables right from the farm by plucking them that they want to have for lunch or dinner, climbing trees or having a Riverside lunch and so on.
It is considered the best platform to unwind and explore yourself as you connect with your roots and nature and are disconnected from the social and busy schedule of the city. Good experience though village lifestyle and culture and traditions and immerse in the local living by enjoying tales, village lifestyles, and traditions.
This platform is considered a treasure for trackers and hacker hackers, and Willow Trail is the gateway to many lesser-known tracks and hike trains where you can feel the thrill of adventure and explore and camp at a sublime location.
It was founded by Soumen Karmakar 2018, the director of the start-up. It has been such a renowned platform to get the best travel experience that VilloTale Technologies won the national start-up award in 2021 in travel.
Company Overview
| | |
| --- | --- |
|            Legal Name  | VilloTale Technologies Pvt Ltd. |
|              Industries  |        Travel & Tourism  |
|               Founder |       Soumen Karmakar |
|          Founded Date |              2015 |
|   Total Funding Amount |               NA |
|               Investors |             Acquired  |
9. Makesure Print Solutions
It is a platform that brings the currency cash level security, and there is the ability to be sensitive documents like degrees, mark sheets, certificates and identity cards. It is a private company incorporated in 2017, and it has been serving so many years of experience with different printing techniques to create verified mark sheets.
 It was founded by Ajay Mehta, an entrepreneur, printed designer, and drama coach. He is currently building make sure start-up where the best documents are tamper-proof and can be used for different purposes.
It brings the best kind of customer reviews and has been making good remarks in the industry of printing. This company has been serving their best experience in printing technologies and has been able to fetch their customers' great reviews.
It is on the path of making more changes and attributing more technologies to complete its work easy and quick. You can get the best printing facilities with the best solutions. It is categorized under the services of publishing, printing, and the reproduction of renewal of the recorded media.
Company Overview
| | |
| --- | --- |
|            Legal Name  | Makesure Print Solutions LLP |
|              Industries  |    Education & Printing  |
|              Founder |           Ajay Mehta |
|          Founded Date |                NA |
|   Total Funding Amount |                NA |
|               Investors |                NA |
10. Moxie Labs
It is considered a digital healthcare technology platform to connect all patients to their doctors. It provides the engagement of the patients along with easy use and an improved kind of solution. Being a customer, you can easily access your complete healthcare from your mobile device using the website of Moxie Labs.
You can manage and create your prescriptions according to your reports in just one place. It is called the platform of an intelligent healthcare system. It just has one platform for Telemedicine, OPD and IPD.
It has digital patient services on the website, and there is no need for extensive lists on this platform. You can just get started with the company in just one go. Moxie systems are free to use, and it has no onboarding charges. It has personalized strategies for telemedicine and patient engagement. There is no need for you to download any application for this.
 You can access their services from any kind of browser. The customers' data remains always encrypted and can be used anytime by them. The platform of Moxie labs gives easy solutions to all the problems with the features provided.
You can quickly consult them anywhere and share your important files, reports, or material. It is a fantastic platform because it allows you to use the digital prescription, which is always auto-delivered to your patients. It has an appointment calendar that manages appointments and follow-ups and gets reminders.
Company Overview
| | |
| --- | --- |
|            Legal Name  |   Moxie Labs Private Ltd.  |
|              Industries  |            Healthcare |
|             Founder(s) | Justin Mathews & Michael O' Malley |
|          Founded Date |               2019 |
|   Total Funding Amount |               NA     |
|               Investors |          Acquired |
With a population of 943,000, Dehradun cannot be considered a small city, but it is still just a fraction of the people of Mumbai or Delhi. It is the mountainous region in the north of the country; although it has a status of a smaller city, somehow it manages to give a perfect balance. It is again advanced enough to have all the modern facilities of life you might need, along with the best infrastructure and the good roads that many hill stations of India lack.
 If you set up a base in a big city, then chances are a little challenging because thousands of startups will do the same thing as you, but with a smaller city, the best part is the kind of space and culture you get. New companies or startups are always welcomed and get a lot of support from their citizens. Being in a smaller city always helps the entrepreneurs to focus on the things that matter, not like the metropolis cities where you have so many options, so your focus is just divided.
Affording an office for any startup next to where you live because you are in a smaller area is always considered best because a more affordable site is one of the best parts of working somewhere like Dehradun. It might not be perfect for everyone, but certainly, this place has a lot to offer because of its kind of area, culture, and people.
There is no lack of exposure for a business like this, because it has every other type of feature to give the base for any kind of hub. When the pandemic caused significant problems in the city, many people just moved back to the hills because they realized they could have benefited more from the mountain than the cities.