Trends
Top 10 Instagram Business Ideas
Top 10 Instagram Business Ideas
Instagram: Our world is ruled by social media. We live in a world where social media plays a prominent role in practically everything we do – from making friends to building relationships to sharing our life. Instagram is an extremely popular social media platform.
Photo sharing isn't the only thing you can do with Instagram. In addition to advertising, giving expert advice, motivating your followers, and running competitions, Instagram provides a host of business opportunities. A brick-and-mortar type of business may not be for you, so you should consider Instagram if you have always dreamed of starting your own business.
Over 80 million people use social media to share photos and videos. The power of Instagram is often underestimated or unknown to many people. Over 700 million people use Instagram every month, making it a very powerful tool. For entrepreneurs, we brought you some cool and unique Instagram business ideas in this article. Here are a few of them.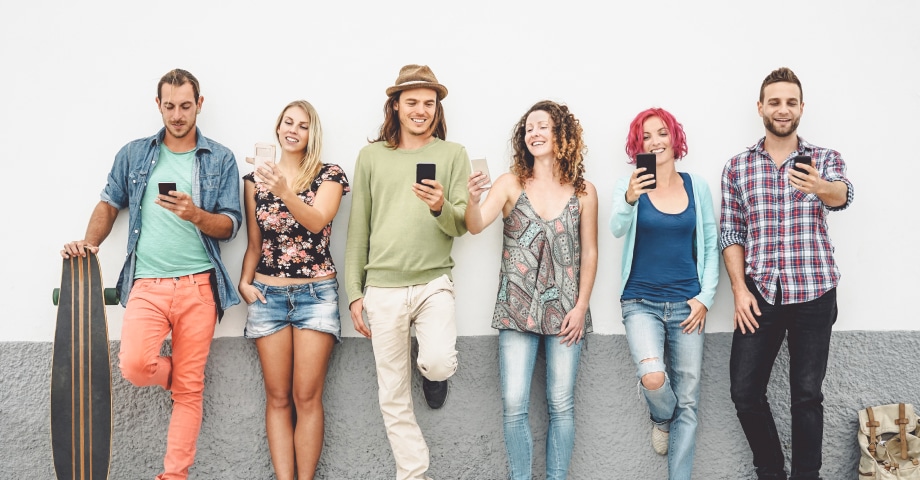 Instagram Business Ideas
Instagram Influencers
Become an influencer on Instagram to make money and make business ideas on Instagram. Having fame, popularity, trustworthiness, and originality are some characteristics of Instagram influencers that persuade other users to follow them. Building up an audience in a specific niche – there are many options – and then working with brands to share their products is how you do it.  
An attractive person casually using a product or service with a caption explaining why they like it, followed by the disclaimer "#ad," is typically a typical influencer advertisement. Most influencers are just "normal" people who happen to have huge social media followings. Influencers don't necessarily need to be famous. 
Since Instagram influencers are essentially paid spokespersons, we may wonder what makes them work and why so many brands invest in them. The use of Instagram influencers and celebrities to promote brands' products is one of the reasons, according to Beverly Friedmann, a content manager for the consumer website ReviewingThis. 
Influencer marketing continues to dominate Instagram for another year.
Linqia's State of Influencer Marketing reports that 93% of marketers agree that Instagram is the best social channel for influencer marketing.
Instagram Stories and Instagram Reels are two other ways to reach influencers' target audiences in addition to the main Instagram newsfeed.
It is just one step in the process of deciding whether to use Instagram or another social network. No matter what platform or social network you use, you won't get the results you want without the right influencers.
There's a good chance you've seen an influencer post on Instagram if you've spent even a few minutes on the platform. 
For brands to reach new audiences quickly, Instagram is by far the most effective platform for influencer marketing. 
In addition, Instagram users are more likely to comment, like, and share the content they consume than users on other social networks. Instagram users have an average engagement rate of 3.21 compared to 1.5% across all social networks.
Why does influencer marketing work so well? Trust has a lot to do with it.
A trusted source (the influencer) introduces your brand to your customers on an authentic, casual platform (Instagram) through Instagram influencer marketing.
A recommendation from an influencer can seem like a friend's endorsement. Brands benefit greatly from this – they have direct access to their target markets. 
It's easier to make a real, lasting impression when you partner with relevant influencers who have an engaging and authentic voice.
It's important to be authentic. An influencer's followers will look to the influencer as an authority on a niche topic, such as cruelty-free cosmetics or vegan workout supplements, once they recognize the influencer's expertise.
A lot of it depends on who you want to work with and how big the project is.
Early influencer marketing involved rising social stars partnering with brands in exchange for free products.
Most people, however, have long since forgotten those days. The biggest Instagram influencers today charge a lot of money to create posts for brands as their accounts have become their main source of income. While micro-influencers may still exchange free products for promotion space on their profiles, today's biggest Instagram influencers charge a lot of money.
The cost of a sponsored post can range from $5,000 to $10,000 for some influencers.
Brand campaigns have become increasingly dependent on social media influencers, especially on Instagram.
What's a fair price for a partnership when so many variables are involved, such as the size and scope of the partnership or how many sponsored posts and stories are needed?
Work with influencers with a following of 100k+, but expect to pay a lot. Our research revealed an average price of $1,000 for a single Instagram post among some of the largest influencers, while rates for additional services (such as takeovers, Instagram Stories, Reels, IGTV videos, and blog posts) varied.
The average charge for a micro-influencer is closer to $300, and the average charge for a nano-influencer is even lower.
In-kind campaigns are still meaningful even if cash is the most preferred form of payment.
Instagram influencer marketing costs don't always come down to one size fits all, and there are a variety of factors involved beyond a follower's number that come into play.
Affiliate Marketing
As an affiliate marketer, you'd realize that its basic goal is to drive as much traffic as you can to your site through a variety of channels. As a result, Instagram offers a great opportunity to make sales of your product with its 700 million monthly users. You can become an affiliate marketer on sites like Clickbank or Amazon.
Affiliate marketing involves promoting other people's products through your marketing channels. Affiliate marketing is typically used for this. The Affiliate Marketing model is based on commissions paid by companies per sale made by affiliate marketers.
Affiliates market another company's products in exchange for commissions. People can become affiliates by promoting products on their social media profiles or by running a business and promoting related products online.
Affiliate Marketing can be divided into three types, but hybrids of these models also exist. They are as follows:
Related Affiliate Marketing:

By selling related products from other online stores, you can earn passive income through Affiliate Marketing. A cushion cover you sell on your website could fit your cushions but be sold by someone else if you sell cushions for couches and beds.

Unrelated Affiliate Marketing:

Affiliate Marketing can also be used to test new products when you own your store. In addition to passive income, you will not lose any money if the test proves fruitless.

Pure Affiliate Marketing:

Using services like a blog, social media, email marketing, and others to promote another person's products is known as Pure Affiliate Marketing. Influencer marketing uses pure affiliate marketing to get influential people to take on the role of ambassadors for products or brands to get their audience to buy from them. 
A company that sells products sets up an affiliate program in which third-party affiliate marketers provide traffic to their website in exchange for commissions. Individual websites will generate traffic and sales by discussing the products and promoting them to their audiences. Worldwide, Amazon's affiliate program is extremely popular and well-known.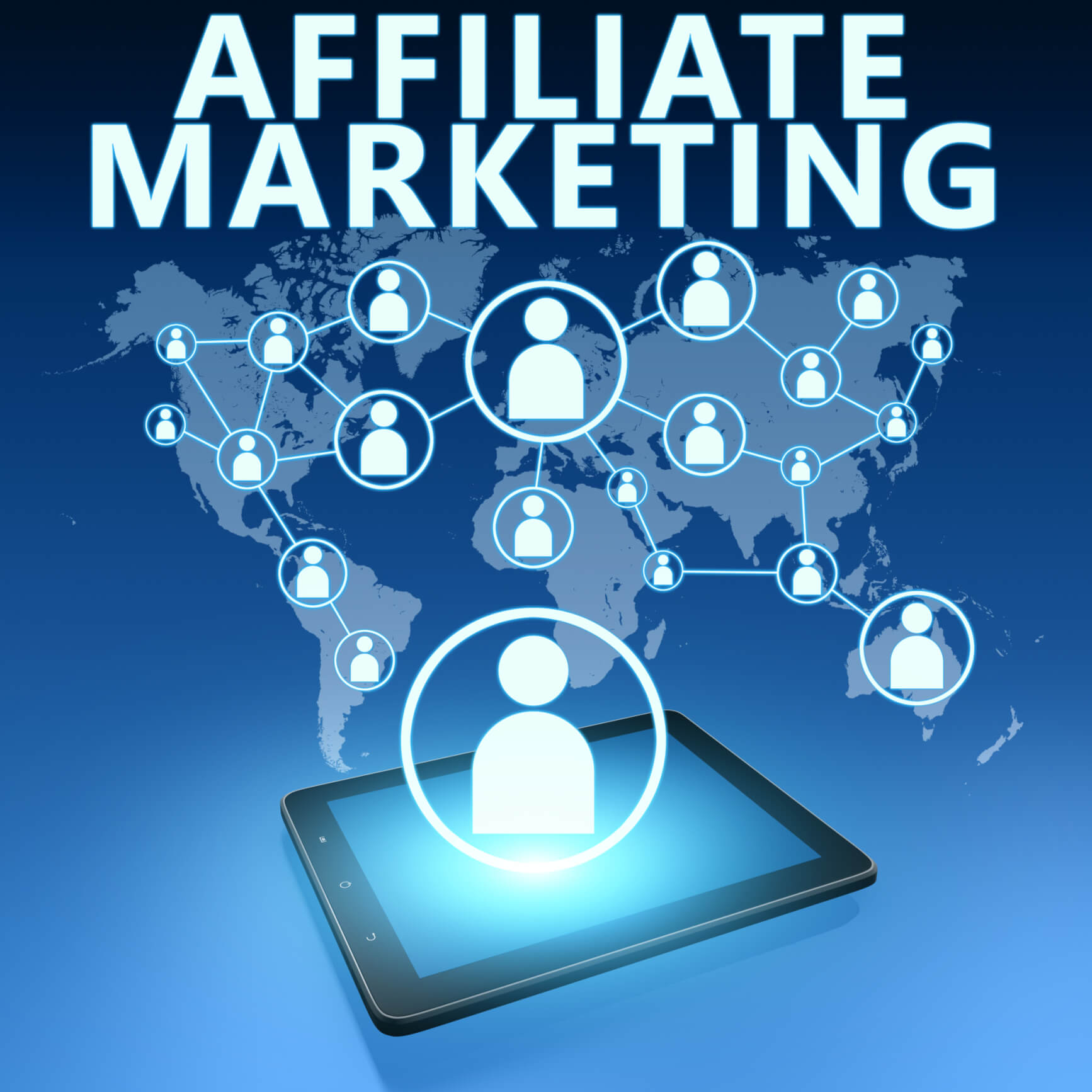 Real Estate
Thousands of Americans are employed in the real estate industry, which is a multi-billion dollar business. Social media, however, can be very powerful when harnessed properly. The properties in your portfolio can be displayed on your page for better outreach and publicity if you use your page to promote them. Put up images of your sold rooms and houses, as well as ones you are listing.
Photographer
Photographers can also build their businesses on Instagram. Whatever your level of experience is, you can still sell your photographs, whether you're a professional or an amateur. You can sell your photos on apps or promote them on Instagram if you have a lot of photos on your phone.
Adding your email address to the bio of your Instagram profile will make it easier for new clients to find you and reach out to you if you're an event photographer.
Professional and amateur photographers alike can showcase their work on Instagram, the most visual of the big social media platforms.
You could be missing out on a lot of exposure if you're a professional photographer or just starting. Our simple guide will help you get started with Instagram Marketing if you're unfamiliar with the platform.
Despite the development of phone cameras in recent years, most serious photographers still use DSLRs. In comparison with uploading photos from your phone, Instagramming photos taken on a camera can be highly rewarding. A DSLR can make an event photographer's Instagram account pretty empty, especially if they're always using their DSLR.
To make using DSLR photos on Instagram easier, you might want to invest in some extra tech. Your photos should arrive directly on your phone from your camera, eliminating the middleman (your computer). With a wireless camera adapter, a wi-fi memory card, or a Lightning to USB adapter (for iPhone users), you can easily accomplish this. You can upload your photos to Instagram using the app once they're on your phone.
You might want to rein in your perfectionist side if you normally spend hours editing photos. For two reasons, you don't need pixel-perfect photos on your Instagram account, unlike your portfolio:
Mobile devices are most likely to be used to view your Instagram photos, meaning that many of the finest details in your images won't be visible.

You won't be expected to post every single image on Instagram because Instagram is, by its very nature, ad-hoc and of the moment.
Instagrammers are more likely to see your photos when you use hashtags. If you use inappropriate hashtags, you can make a huge statement by not researching the right hashtags for your photos. Find out what hashtags your photography peers are using to get an idea of what might be profitable.
Instagram hashtags are also useful for keeping up with trends and entering competitions. Your work may be reposted if you post a photo that matches a certain theme with the appropriate hashtag. This may allow you to reach thousands of more people.
Rather than just following the most popular Instagram users, search hashtags yourself on Instagram to meet other photographers who share your interests in certain topics, techniques, technology, and more.
The Explore tab on Instagram will populate with images it thinks you will appreciate once you start interacting with other photography accounts on the app – this is another great way to find a new account to follow.
You might also make some friends if you engage with your fellow creatives and comment on their images. A local community may even be able to welcome you, resulting in everyone's benefit.
Product Review
In addition to earning money, product reviews can also provide you with other benefits. Before buying a product, people often read reviews. In online reviews, you can gain popularity and establish yourself as a force. You will be able to gain more popularity if you offer video reviews and have a large following.
Food Blogging
In addition to exploring different foods, you can also earn money if you are a food lover. If you can post about all of your favourite restaurant dishes, pub bites, and cafe meals, as well as provide information about the latest and best places to eat, you can work directly with food brands to earn money.
Business visibility relies heavily on social media! Shared products and posts on social media are essential to brands and bloggers. A social media post is incomplete without an image. It is the ideal place to upload high-resolution pictures and images to Instagram. In addition to sharing food videos and posts, food bloggers also use Instagram as a social media channel. Through direct messages and comments on the post, they can connect with a section of the audience.
The life-blood of your Instagram account will be videos and photos of desserts, street food, and exquisite platters. The best content must be woven around it, of course. You will disappoint your viewers if your images are shoddy, unclear, pixelated, or if your videos are shaky and poorly edited. Match smart content with the best media.
Posting once and then not logging in for days, weeks, or months is never a good practice! Food bloggers are often on the move and searching for exotic food locations. 
Local cuisine and street food are highlighted as they travel to different places. But there's still a need for you and other food bloggers to manage time to blog regularly. A new food channel or blogger is added to Instagram almost every day. Therefore, you need to post regularly.
Posting quality or relevance doesn't mean compromising! Online followers and audiences will consider a food post redundant if you make it just for the sake of it. You might also be affected by it.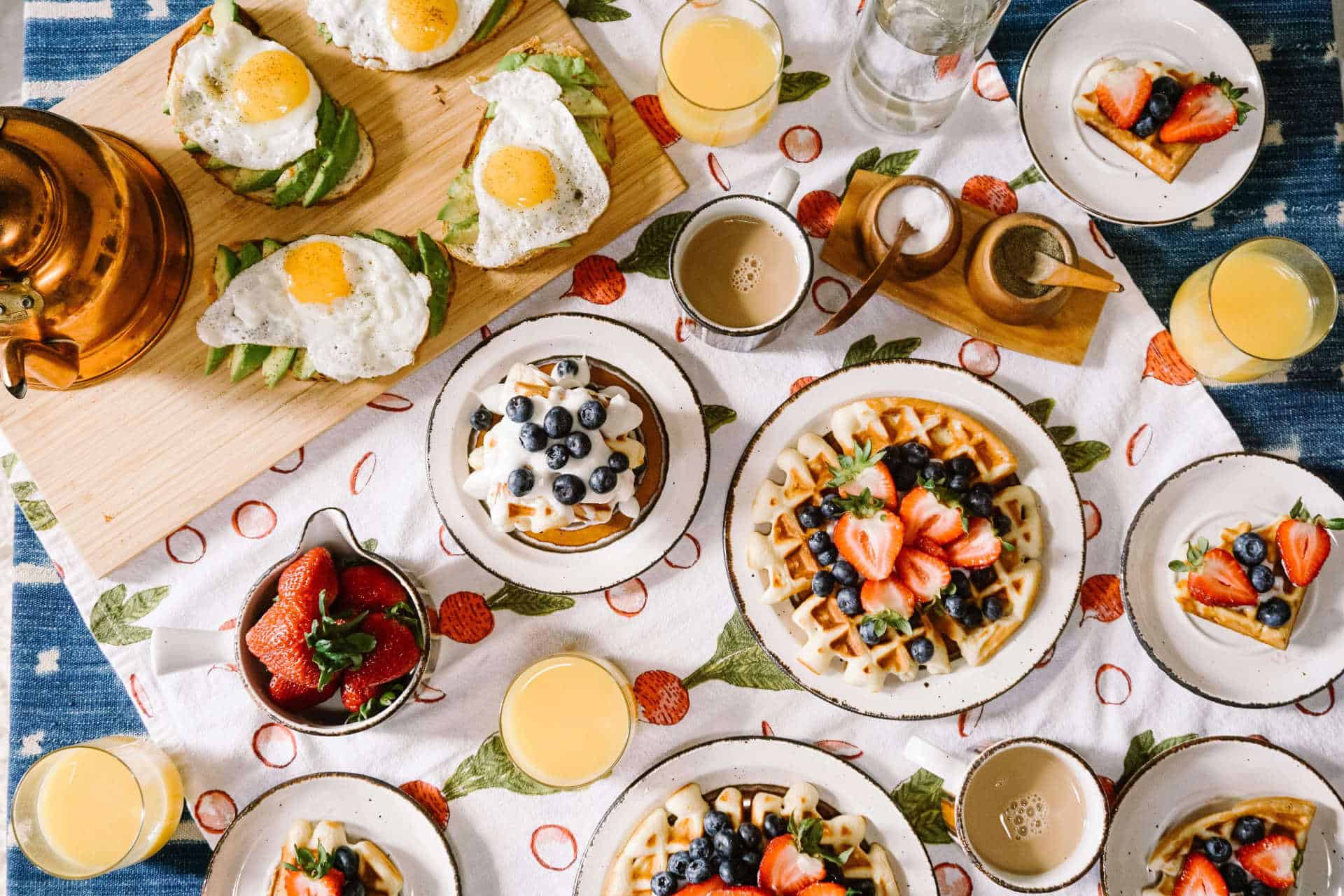 DIY Experts
It is becoming increasingly popular on social media to share DIY content. This type of hack makes people's lives easier and more comfortable. The DIY projects you post on your page can increase your followers' interest in your kits, and they can help you with your projects. Grow your business by collaborating with different brands.
Sell Art and Handcrafted Items
On Instagram, many people sell things they normally do for fun. A variety of art forms can be used, including prints, photography, sculptures, and handcrafted jewellery. Etsy, eBay, Amazon handmade, etc., are all sites where you can sell these items. Listed products can be advertised, promoted, and marketed via your Instagram page. Images of your products can be displayed on your profile, reviews can be posted from satisfied customers, unboxing videos can be posted, etc.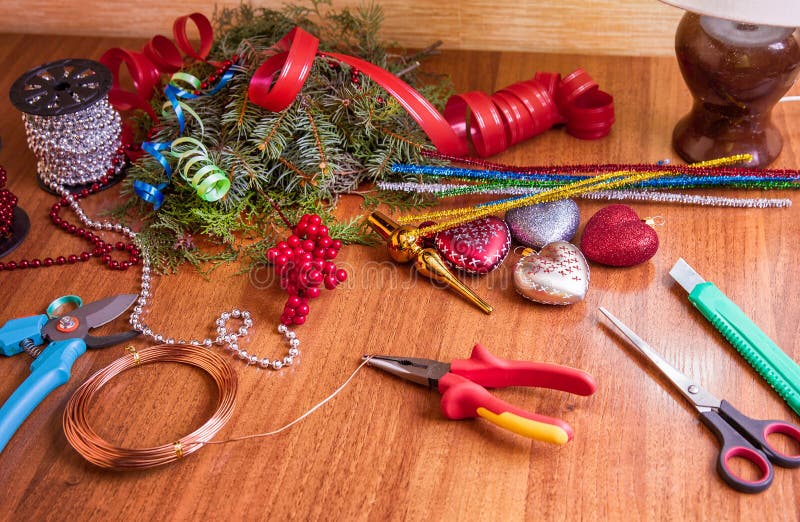 Fashion Blogging
When it comes to sharing your love for fashion on Instagram and earning money through it, it's the perfect platform for you. You can collaborate with the brands of the outfits that you wear on the platform. Instagram's power has led to brands collaborating with users to reach new audiences, and fashion blogging has increased in recent years.
Now that social media platforms have become so accessible, it is not difficult to earn money with them. You cannot afford to overlook Instagram as a marketing platform for your business. There are many tools available for promoting your business, building relationships with customers, and demonstrating your expertise. Show off your creativity and earn through it at the same time by showing it to the world.
You don't own Instagram, but it's awesome. If Instagram decides that your content violates its policies, all of this can go away instantly.
Instagram isn't something you should avoid. Using it will help you build a large audience, but you need to control a central platform where you can keep your audience engaged.
By creating your website, you can fully control and own your fashion blog.
Social Commerce Seller
Social Commerce enables you to sell and promote products using your favourite social media platforms. With social commerce, products can be sold directly on Instagram via a buy button or posted for sale and invoiced after the followers show interest. As an alternative, you can send customers an invoice when they indicate an interest in a product.
How does social commerce differ from other forms of commerce? Retailers and brands are losing power to consumers as a result of it. Social media is turbocharging it. A contrast to big-box retailers' anonymity and e-commerce giants' transactional emphasis, its commerce is based on social connections and underpinned by authenticity and trust. In short, it's a democratic retail revolution powered by people. It's also extremely effective. Why? By combining social experiences with e-commerce transactions, all enabled by an integrated platform, it seamlessly blends the two.
Conclusion
One can now do almost anything with social media platforms, and earning money is no longer a challenge. Instagram is a platform you cannot ignore if you want your business to succeed. This platform offers you a variety of tools for advertising, establishing relationships with customers, and demonstrating your expertise. Here's your chance to show the world your creativity and make money at the same time.
Edited by Prakriti Arora