Trends
Top 10 Best Knowledge Management Systems in India 2023
Top 10 Best Knowledge Management Systems in India 2023
Information in an organization is created, shared, used, and managed through knowledge management. It is a multidisciplinary strategy for achieving organizational goals by giving everyone access to the appropriate Knowledge.
To make Knowledge and information accessible to all, a business must develop, curate, distribute, use, and manage it. To increase customer experience (CX), employee cooperation, and reading comprehension, an information management system saves and retrieves Knowledge.
Employees in the customer service industry, like contact center representatives and field service technicians, frequently use organizational learning systems and software. A variety of self-service digital customer support platforms, like websites, bots, digital assistants, and mobile applications, can be accessed directly by customers.
A knowledge management system's use
1. Deliver appropriate responses consistently across all touchpoints by developing a single platform.
Knowledge management software that serves customers and helps desk agents on one platform is necessary to give consistent responses across all channels. It's crucial to use the word "platform" correctly. Although you may have several repositories, articles should only be served in one view. Possessing a curated knowledge base is only one aspect of providing appropriate responses.
Knowledge can be easily found in a variety of places, including manuals, technical documentation, customer forums, social media platforms, and customer communities. Your organizational learning content must be accessible to your prospects at all points in the customer journey to provide a successful customer experience.
2. Optimum viewing with the appropriate information at the right moment.
Optimization of content is essential. Write in the reader's language by first considering your topic from the intended audience's perspective. Instead of using business jargon, speak to your consumers in their language. To improve self-service and search results, internet sources (and other content) should be divided by consumer and then personalized to those segments. To make search queries simpler and give future clients the best possible responses, consider implementing a knowledge search engine that records learnings based on material interactions with relevant/nonrelevant content.
3. Deliver the proper information to the appropriate audience through the right channel
Know where your customers are by expanding your Knowledge. Clients switch between channels. Specific demographics might access your website on their mobile devices. Or they may ask a chatbot, use their voice assistant or digital assistant, or open their laptop. Please give them the ability to obtain knowledge content via all available methods.
4. Enable clients and contact center staff
Take advantage of your agents' and customers' combined product expertise to provide significant benefits. Giving agents specialized, precise data/information enables them to become specialists in addition to providing them with solutions to client's inquiries. Utilize your agents' product and industry expertise to provide fresh suggestions for connecting with clients and communicating with them. This will enable them to participate in the development process.
Give customers the ability to comment on, rate, and subscription to the answers in your knowledge base. Allow people to comment and grade knowledge pieces so that you may enhance the articles' quality and better grasp their importance or any information gaps. Don't stop there, though. Through customer communities, assist customers in becoming knowledge contributors and authors.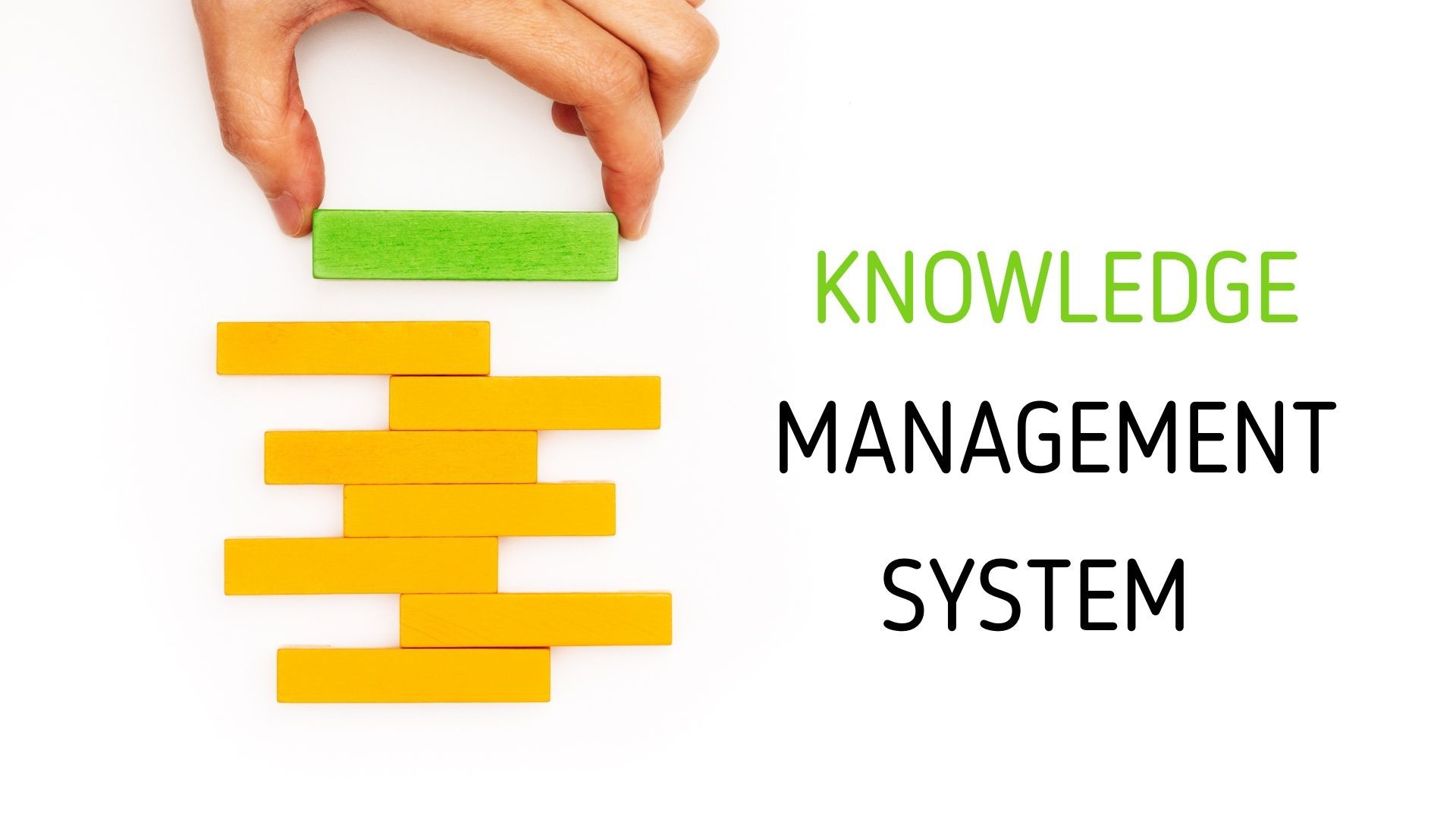 5. Keep an eye on the caliber of your expertise.
By using analytics and statistics, you understand which topics have the most and least deflection rates, which responses are most commonly used, or which answers aren't being viewed. Users can discover the best solutions by removing useless or inefficient responses. To identify knowledge gaps, examine usage and success rates and customer and operator searches to determine which search terms don't provide any results.
Prioritize your effort to fill the holes after they have been detected in the content. Since it's doubtful that your centralized repository will ever be entirely free of information gaps, you should consistently concentrate on filling the gaps that require the most attention. The best systems for knowledge management in India are listed below.
1. monday.com
monday.com provides an open framework to assist businesses in developing their required solutions. A work operating system allows you to manage your tasks from a single workspace. There are numerous visual and editable templates available. It integrates seamlessly with the current tool.
Best Features:
A library board for the Knowledge Base provides a summary of all the entries.

The Knowledge Base Workload Board aids with workload management.

monday.com provides features like custom statuses, hashtags, complex filters, etc., that make it easier to navigate the knowledge database.

It also has features like automated workspaces which can be used to remind team members to keep the workplaces up to date.
Price: Monday.com provides a free personal plan. There are four price tiers: Basic ($8/seat/month), Standard ($10/seat/month), Pro ($16/seat/month), and Enterprise ($16/seat/month) (Get a quote).
Conclusion: monday.com is a flexible Work OS that can assist you with nearly all use cases. From the precise planning stage to complex language, it can be used.
2. ProProfs Knowledge Base
ProProfs Knowledge is a straightforward yet effective tool that was thoughtfully created to improve internal team collaboration and client assistance. It aids in developing both an inner body of Knowledge for your staff and a self-service information base for your customers.
You don't need coding knowledge to set it up or utilize it. With its 40+ templates, which make content production quick and straightforward, you can begin immediately. ProProfs' Level Of expertise is a concise yet practical application that enables you to offer immediate self-help support to your customers and staff.
This application may be used to create new knowledge base items from the start, import pre-existing word documents or Pdfs, and post with a single click. It is appropriate for small organizations and enterprises.
ProProfs Knowledge is the ideal solution if you're a start, small business, or corporation looking to build a base of Knowledge for your clients, support team, Hr team, or any other organization.
Best Features:
An editor is similar to MS Word for simple writing and editing.

Insightful reports to assess and enhance the performance of articles.

AI-powered search that provides prompt and pertinent results.

More than forty free knowledge templates.

Permissions and roles that support team cooperation.

Password protection mechanism and single sign-on.

Page and subfolder level limitations.

Over 90 languages are supported by the tool.
Price: The tool has three different pricing tiers: Forever Free, $0.30/page/month for Essentials, and $0.50/page/month for Premium
Conclusion: It is simple to operate and has top-notch functionality. The value for the money is also excellent.
3. ClickUp
The platform for managing projects, processes, tasks, and time is called ClickUp. It is a platform with many features and includes several tools, including Docs & Wikis and collaboration & reporting. Knowledge bases, documents, and wikis can all be made. Teams can post comments and work together immediately.
Create knowledge bases with exquisite formatting in ClickUp Docs linked to workflows, making the execution of ideas simpler than ever.
Use nested pages to personalize your visual hierarchy, format with headers, tables, and lists, upload media to make your text stand out, and more as you work with your teamwork on collaborative detection and editing. Create shareable links, control access for the team, visitors, or the general public, and easily safeguard your Docs with confidentiality and editing settings.
Best Features:
You may define custom rights for reading, commenting, and modifying the document. ClickUp provides functionalities for distributing notes and tasks from the documents themselves.

It allows for effective teamwork through multi-player editing.
Price —Free, Unlimited ($5 per user per month), Professional ($9 per amount per month), and Enterprise—are available for ClickUp's service (Get a quote). For both the Unlimited and Business subscriptions, a free trial is offered.
Conclusion: ClickUp Docs will save every one of your papers in one location. You can import your work from other applications.
4. Zendesk
Zendesk offers an open, adaptable, and expandable platform for the knowledge base. You can create self-help customer service with its assistance. It provides options for small, medium-sized, and large businesses. This program supports more than 30 countries. It works best for customer service, customer support, SaaS, and the help desk.
Best Features:
You can communicate with clients via phone, mail, chat, social networking sites, etc.

Simple to use.

Simple to scale and apply.

A ticketing and a discussion board are available.
Price: $89 to start.
Conclusion: The system works well. It is worth the cost and completes all necessary tasks.
5. Zoho Desk
The situationally help desk is called Zoho Desk. You may manage all customer support actions with the aid of this. It works with iOS and Android devices. Small and midsize businesses benefit most from using Zoho Desk. It offers cutting-edge capabilities for communicating with agents across VoIP and social networks. Additionally, it offers data analysis tools so that users may learn more about customer contact and SLAs.
The best features are those that are agent, manager, and customer-specific.
You may work together with businesses of all sizes.

It has a booking system, and thorough reporting will assist the team in performing better.
Price: The first three agents are free. The other two options are the Professional ($12 per agent/month) and Business ($25 per advisor) programs.
Conclusion: The system is cloud-based. It's simple to track tickets. The entire system is simple to use.
6. Document360
Develop a self-service knowledge and understanding for your clients and staff members using Document360's knowledge base software (public or private knowledge bases). Every knowledge management software must have a practical search module.
With Document360, you get a complete real-time AI search. This enables your clients to use AI-powered search to find solutions to their issues immediately.
Additionally, it has robust features, including enterprise-grade restore, backup, and versioning capabilities, rich themes, built-in analytics, and an uncompromised authoring experience.
Best Features:
Numerous knowledge bases

It supports a wide range of initiatives or documentation websites, saving you the need to search elsewhere as your product list grows.

The best Markdown editor is available for organized and effective writing.

Category-level security – In addition, numerous tiers of advanced security access address all of your circumstances. Readers can access your content at several levels.
Price: Monthly price plans begin at $99 each. Additionally, you may test out Document360 for free. The knowledge base has good functionality and is simple to use. It allows for the definition of roles and access.
You can also impose access restrictions based on an IP address. It may be integrated with many other platforms, including Intercom, Freshdesk, Microsoft, and Zendesk. Both third-party integrations and international languages are supported.
7. Scribe
Any tool, along with an existing knowledge base, can contain these Scribes. For internal use, Scribe provides knowledge management features like folders, tagging, analytics, permission, and more. The Scribe library can act as a knowledge foundation for small, agile teams. Scribe guidelines should be utilized to supplement rather than replace your knowledge base for larger, more experienced teams.
Any tool, along with an existing knowledge base, can contain these Scribes. For internal use, Scribe provides knowledge management features like folders, tagging, analytics, permission, and more. The Scribe library can act as a knowledge foundation for small, agile teams.
Scribe is a simple knowledge management solution that may be used to manage articles in a knowledge base. Its main features include:
Writing instructions.

Take screenshots while you work through a procedure.

Instantly creating step-by-step guidance.
Scribe guidelines should be utilized to supplement rather than replace your knowledge base for larger, more experienced teams.
Best Features:
Manuals can be embedded into wikis, project management software, or knowledge bases.

Automatic snapshot highlighting

Chrome addon with suggested guides;
Free Chrome addon with an infinite number of users and tutorials. The Pro edition costs $29/month for each user and includes desktop recording and screenshot editing capabilities.
Conclusion: The primary tool is free and makes producing knowledge management manuals relatively straightforward. With the other knowledge management tools, it integrates. It is a good choice for groups that only require a fundamental knowledge basis.
8. LiveAgent
As part of any self-service solution, LiveAgent is a superb knowledge base tool that allows you the choice to build numerous gorgeous knowledge bases.
A robust WYSIWYG editor built into the software enables you to write quickly and fully customize articles, forums, feedback and suggestion boxes, and FAQs. All types of teams and industries can benefit greatly from the program.
Best Features:
LiveAgent allows you to develop several internal and external bases with articles, newsgroups, and FAQs.

In addition to domain knowledge, LiveAgent has powerful ticketing software, a built-in call center, a native live chat function, and cutting-edge automation & reporting services.

The software is incredibly customizable and easily scales and changes your business requirements.

LiveAgent provides software installation and concierge data migration services.

More than 40 different language translations of the software are available.
Price: Knowledge base features are available with all LiveAgent plans. Although LiveAgent's basic plan only costs $15 per month per agent, you can acquire all of its elements for just $39 every month for each agent.
Conclusion: The price-to-value ratio is excellent.
9. Confluence
Confluence is an Atlassian product for content collaboration. The system is compatible with Windows, Linux, Android, and iOS. The system is cloud-based. This will make it easier for you to publish, arrange, and access knowledge in one location. Confluence by Atlassian is a platform for collaboration and knowledge management that aids in gathering all the important data for your company in one place.
It enables you to gather information from all of your company's employees and save it in the form of simple-to-find solutions. This will encourage everyone on the team, from HR to advertising, to interchange the information and updates to build a knowledge-sharing platform that is constantly updated.
With the use of this application, it is simpler to create a document,  provide input, and edit it again.
Best Features:
You may work together on projects thanks to this software.

It can be linked with Jira, you can write documentation, and you can view and publish data in a single spot.
Price: The first ten customers will cost $10 a month. The price is $5 per user/month for 11 to 100 users. The software has a seven-day free trial period.
Conclusion: Sharing information and documents is simple. It provides a lot of helpful capabilities, like image copy and paste and PDF output.
10. ServiceNow Knowledge Management
Organizations will be able to keep a department-specific knowledge base with the help of this application. It permits department-specific customization of workflows.
It is for clients, staff members, and agents. As they work to solve problems, agents can build a knowledge base. Mobile and desktop devices both have access to the system. Resolving issues and recording solutions will assist in increasing productivity. Both internal and external knowledge management solutions are available from ServiceNow.
By saving customer engagement to a single database, the internal choices assist IT teams in managing and documenting incoming service requests. This aids IT, groups, in developing knowledge base content based on typical employee issues.
Agents can produce and search for information.
Service portals can be linked to the system.

The word document will be importable.

The search can be changed.

Variations of the articles can be created.

It provides enhanced search options and contextual search.
Price: For further details about pricing, get in touch with them. The system provides valuable features and capabilities. Utilization is simple. English, German, Spanish, Japanese, French, Italian, Dutch, and Portuguese are the languages that are supported.
Features needed for knowledge management systems
A simple authoring tool with support for rich media allows the creation of educational articles and material that quickly gives the most satisfactory solutions.

Contextual, proactive, and intelligent search allows knowledge dissemination to all parties (employees, customers, and partners).

The capacity to disseminate information anywhere—in any setting—on any of the page, inside any app, or across all devices.

Worldwide expertise and linguistic support to deliver amazing customer service to users regardless of language. Users can discover the answers they need fast with this service, which includes article translation, language comparison, and responses in the needed language.

Advanced analytics, including ready-made reports that provide insights into usage, client relations, resolution efficiency, and material shortages in your knowledge base.
Knowledge management systems importance
An improved contact center
Self-service technologies that allow users to respond to inquiries divert incoming calls away from the contact center, lowering expenses and the overall number of requests. A knowledge management platform provides agents access to a centralized knowledge base to improve initial call resolution and shorten average handling time.
Collaboration between stakeholders can be improved by connecting staff members from all departments with consumers who can offer the most relevant and interesting answers. Utilize employee learnings to produce able to gather more information articles for your field service personnel and customer service representatives.
Dependable CX and prompt issue resolution
When information is accessible to customers, customer experience increases. Customer loyalty is increased by providing reliable responses and self-service exposure to diverse Knowledge and educational resources.
Process optimization for onboarding and training
Reduce the ramp-up period for contact center agents by making accurate, conveniently accessible knowledge articles available.
Increase agent satisfaction and decrease agent churn 
By giving customer service staff simple access to the information they need to perform their jobs properly, your contact center will experience an increase in agent satisfaction, a drop in agent attrition, and a reduction in the time spent handling incidents.
Reduced operating expenditure.
Improve your service quality to satisfy the needs of your users while managing your operating costs and using the skills of your staff.
edited and proofread by nikita sharma