Trends
Top 10 Best Outreach Agencies in India in 2022
Top 10 Best Outreach Agencies in India in 2022
There were just about 50 Outreach agencies in India in 2011, but that number has already risen to 710. So yes, the number of outreach agencies in India is growing quickly, as is the necessity.
It is good to to see how far out digital marketing and advertising have grown over time. However, it's also worth noting how digital marketing has a huge impact on our daily lives, including purchases, work, interactions, and habits.
We understand how marketing has improved and as someone who has worked in the industry for over a decade and helped expand multiple marketing methods. There was a important digital revolution, and today, having an online footprint is critical for any organization. Credibility on digital platforms is also more vital than it has ever been.
As a result of this transition, an increasing number of brilliant individuals/groups have become interested in learning Outreach and establishing their business. However, some Outreach companies in India failed to survive, while others succeeded in reaching the summit and are still developing their firm.
The list has risen from 50 to 710 from 2011 to 2021, and we expect that Indian digital marketing agencies will develop and shine in the same way. So, here is a list of 710 digital marketing, social media, and SEO services in India that have been updated.
If you're a business owner, a social media influencer, a politician, or a celebrity. In 2018, employing an outreach firm wasn't a far-fetched idea. Consider Narendra Modi, who recruited the advertising agency Ogilvy two years before his election as Prime Minister in 2014. Through Twitter, they were able to transform his digital profile radically.
You can reach out to individuals if you have a digital presence (at least for your brand). However, improvements in Outreach, reaching your consumer, keeping CRM, viewing insights about your customers, and collecting data to establish a marketing strategy have all become a cakewalk.
These agencies use the same data to develop a strategy for you that will boost your brand awareness and your visibility to mass audiences by a factor of two.
In India, outreach agencies assist businesses, whether product- or service-based, inefficiently strategizing their online marketing strategy to develop their businesses and increase their exposure among digital users.
Organizations that assist in India examine every area of the online business process, from developing a campaign for various media outlets to allocating funding for each sector, such as your website or social media accounts.
Specialized technical professionals are mandatory for a firm to boost its performance and competitiveness is encompassed by an outreach agency. Companies must develop with the changing environment. To get the most out of the web world, it is essential to focus on digital mediums such as print, tv, and broadcast. That's where a full-service digital media agency can help.
Today's digital marketing business is booming. According to statistics from 2018, India has roughly 1297 outreach agencies. An outreach agency assists firms in developing long-term qualities, that help them strengthen their position in the digital world. This  aids these businesses in attracting and retaining customers on your website.
Before we get into the best Outreach agencies in India, let's look at the history of digital commerce and how it led to the need for an outreach agency. In 1971-72, Arpanet sold Stanford Laboratory and the Massachusetts Institute of Technology, the first example of digital commerce. Following that, famous entrepreneur Michael Aldrich created the very first shopping online for B2B (business to business) and B2C (business to consumer).
India Mart, the first b2b marketplace, was launched in 1996, followed by Flipkart in 2007, which changed internet marketing in India.
But hold your horses before diving into the listicle. Instead, let's start with a little knowledge of the term "outreach" and the ever-expanding breadth of digital marketing.
"Outreach" refers to promoting products or services to customers via digital platforms. Brands desired to be marketed in the past, but their options were limited. Digital media has it's rules.
All of that has moved online due to the increasing benefits of Outreach, from ordering meals and vegetables to reserving cabs to renting furniture to humans becoming popular influencers. Without a digital presence, a company will fast become obsolete.
You must have recognized the importance of Outreach after learning about its broad and numerous benefits. However, you may be asking how to Outreach benefits into your company. Well, it's as simple as assigning a team of specialists who are familiar with every specialization and angle of Outreach, similar to an Outreach firm that can assist you to extend and grow your company's complete visibility using Outreach techniques.
For a quick overview of digital marketing and its significance, you should read the role of digital change in your organization.
Why is outreach so important?
In recent years, the state of SEO has shifted considerably. Where everything is published and read online. A business needs to cover all sides of the internet. So that more and more leads are generated. 
Google's algorithm gets stronger at spotting link-building methods that are outside the search engine's guidelines as time goes on. Private blog networks, link swaps, and advertorials are all examples of link-building techniques that can be discovered and penalized as a result.
However, Google's algorithm still considers backlinks to be the most essential ranking element. The rankings of a website will suffer if it does not have a network of strong backlinks.
As a consequence, companies will experience a drop in traffic and, as a result, sales will decrease.
To battle Google's upgraded algorithm, a growing number of SEO firms have included outreach to their plan. 
Every day, editors receive lots of emails from various companies requesting that their work be published and promoted.
Outreach Agencies in India in 2022
1.echoVME Digital
echoVME Digital, a multi-award-winning outreach agency in India, was founded in 2011. echoVME Digital has a youthful and energetic team that helps clients grow their businesses by combining the latest Outreach tactics, technology, and enthusiasm to deliver. 
echoVME Digital specializes in integrated marketing and strives to provide its clients with 360-degree exposure to digital channels. The team, led by industry veteran Sorav Jain, seeks to bring about a continuous digital revolution with each project. With their Outreach training, echoVME Digital is responsible for hosting over 100 workshops across the border, building 200+ successful brands, and shaping 2000+ people.
360 Degree Digital Marketing, Online Marketing Services, SEO Corporate Blogging, Infographic as a Service (IAAS), Responsive Website Design, Branding & Advertising, Social Media Marketing, Digital Marketing Training, and more are some available services.
Apollo White Dental, Oliva, Ramco, Lokaa, OrangeScape, Chu Chu TV, TIE Chennai, CashKaro, JCS Jewel Creations, The Hindu, Equitas, Wink Saloon, Vinayak Hyundai, GRT Hotels & Resorts, The Times Group, LYNK, and others are among the brands represented.
2.Pinstorm
It is a marketing firm that specializes in large-scale campaigns. Their main headquarters is in Mumbai, and they also have offices in New Delhi, Bangalore, Singapore, Kuala Lumpur, Zurich, and Santa Clara. This Mahesh Murthy-led marketing firm first opened its doors in 2004. The firm offers to apply cutting-edge industrial approaches to set you apart from the competition in this digital age.
Pinstorm appears to realize one thing: traditional marketing methods are no longer necessary with the advent of the digital age. Instead, mixing and matching from both sides of the aisle is a brilliant marketing strategy.
Pinstorm's teams specialize in strategy, user experience, research, web design, advertising, mobile-friendliness, search engine optimization, viral videos, Twitter updates, Facebook campaigns, etc.

3.Dad of Ad
Dad of Ad is one of India's top outreach companies, specializing in all facets of online marketing. They provide various services to help you smooth out the kinks in your marketing strategy and initiatives.
The team comprises many young people who are on a mission to help you realize your business aspirations. They assist in maximizing your company's visibility by optimizing efficiency in all aspects of the marketing procedure. According to founder Bhavik Sarkhedi, communication is the most vital feature for every brand's success. Therefore, they work in lead creation, quality information, and genuine advertising to deliver you the results you need.
4.Intellistall
It is one of India's leading outreach agencies, offering brands a solution to help them reimagine their digital presence. Intellistall Digital Service is one of the biggest online digital agencies in digital strategy, transformation, and operations. They offer various services to organizations, including tailored solutions and comprehensive help in all aspects of Outreach. They allow firms to sell their products and services while also providing online customer care via 24/7 services, making clients feel safe and respected. assisting their clients in increasing website traffic, creating an effective website, and increasing sales
5.Synergy
Synergy is a well-known name in the field of end-to-end IT services. Their adventure began in 2007. You may establish unique brand recognition with their innovative Outreach technique. The firm has expertise working in a variety of fields. So naturally, their staff can assist you in expanding your business by identifying and targeting the appropriate audience.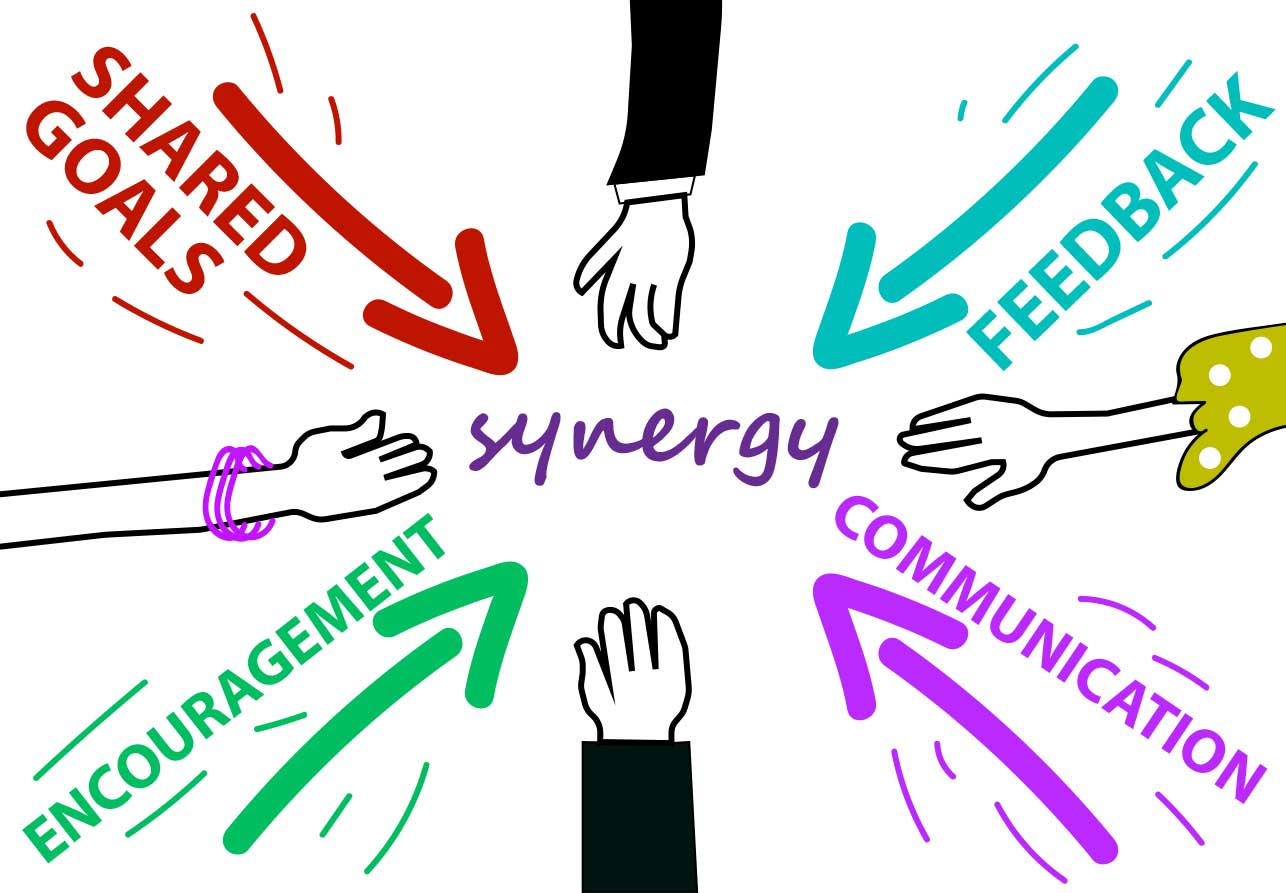 6.Shoot Order
Shoot Order is an outreach agency situated in Hyderabad, India. It began in the year 2012. Shoot Order concentrates on coming up with new concepts and creating something special for its clientele. It is one of India's greatest outreach agencies, and it attempts to provide the best service possible to all of its clients.
They adhere to the policy of 'quality first' in all situations, professionalism, customer-client relationships, and on-time delivery. Client interactions are their most important aim and value. They work hard to make clients' experiences unforgettable, and they do everything they can to keep them satisfied and create a long-term relationship with them.
Since the beginning, Shoot Order has adhered to its primary six policies, including service with a smile, keep going forward, only the best or nothing, good things come hard, You and Me Forever, and give get it. Shoot Order is an uncommon Outreach Agency in India that focuses on three fundamental principles: Attract, Engage, and Delight.
Shoot Order has a good history, having been named one of the top Outreach agencies globally by Clutch and one of the top Outreach Agencies in India by Yourstory, The Blueprint, and a slew of other media outlets.
Shoot Order has also worked with worldwide brands, assisting them in putting their outreach plans and strategies into action. BMW, The Times Group, Nalsar (University of Law, Hyderabad), Hathway, INLIFE, Proptiger, Y-Axis, CallHealth, and others are worldwide recognized brands.
7.Kinnect 
It is one of Mumbai's most well-known outreach organizations. Kinnect was founded by Rohan Mehta and Chandni Shah back in 2011 and has grown to 350+ #Kinnectors across Mumbai, Delhi, and Bangalore. They've won numerous honors throughout the world for their consistent and outstanding work for several well-known businesses.
Kinnect addresses difficulties by developing creative solutions that appeal to your target audience while quantifying business objectives.
They're one of the nation's most potential digital agencies, focusing on business effects. Kinnect provides various digital services to businesses to help them build brand equity by utilizing digital channels to produce communications, boost word-of-mouth, give ROI-driven results, and establish long-term partnerships.
Clients prefer Kinnect for various reasons, including direct access to the founders and core team, flexibility and agility when situations require it, clean reporting and visibility at every stage, and complete security of your data.
8.Marketing Masala
Do you want to focus solely on the development and nourishment of your brand? Branding, a New Delhi-based outreach agency, is an excellent place to start. However, Masala's moniker isn't the only thing that sets it apart from the competition.
If you read their client reviews, you'll see that their customers adore their marketing and customer service strategies. In addition, most testimonials laud their employees for how they listen to their customers and provide helpful Outreach suggestions.
"User acquisition, conversion rate optimization, & lead generation are areas where we excel," their website explicitly states on the first page. They are competent, and their attitude to Outreach allows them to maximize your global exposure by utilizing all Outreach options available to them. They've termed themselves a "Growth Hacking & Outreach" agency because their strategy is heavy to research and data-oriented.
9.WatConsult
One of India's best outreach firms is a part of the DAN (Dentsu Aegis Network) group. A top-tier consultant thinks that the most apparent similarity is between the consumer and the business. Therefore, it enables the organizations to collaborate to co-create and implement a solid Outreach strategy for connecting with customers. WatConsult uses Outreach tools very well on social and mobile platforms to establish a bond between customers and brands. WatConsult additionally has a fantastic team of individuals who contribute creativity and originality to the world of digital advertising.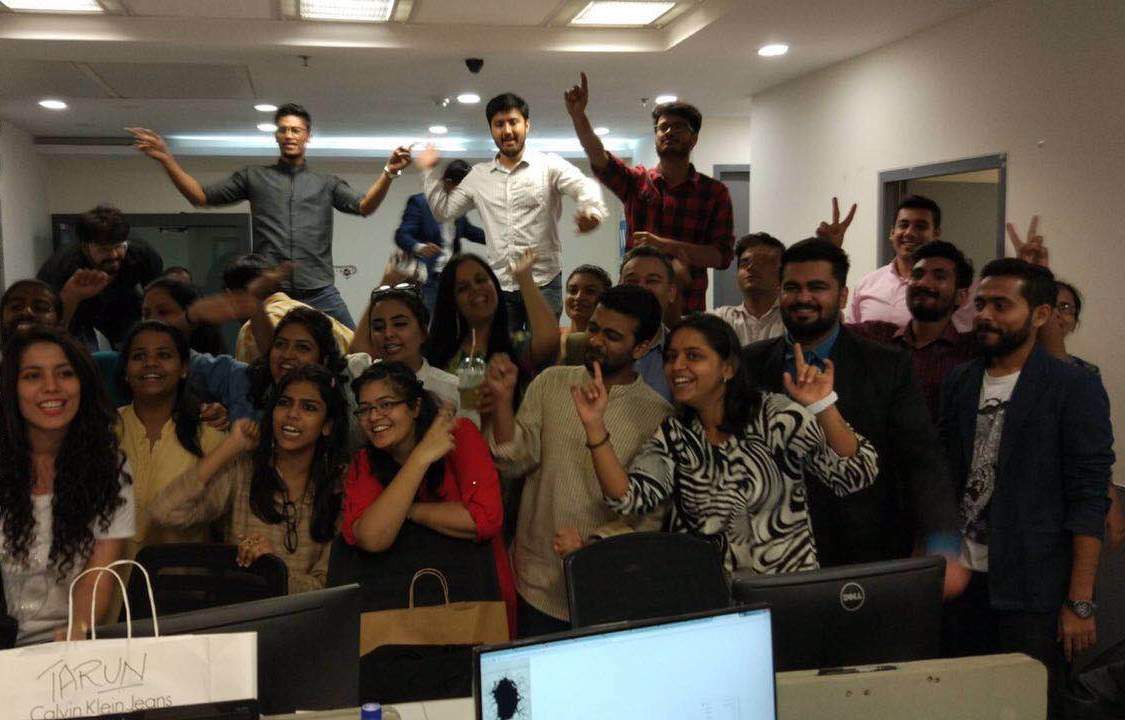 10.IProspect India
It is a well-known firm that was created in 1996. This company is renowned worldwide and has received numerous honors for its hard work and dedication. They assist brands and enterprises in remaining competitive. They build a thorough strategy for your enterprises and also assist you in running them. This organization has an outstanding feature in that it thrives on fresh ideas; they trust in originality and do not follow the existing plans of every business.
Factors to Consider When Selecting an Outreach Company for Your Business
Differentiating one outreach firm in India from another is dependent on a variety of variables. To make it easier for you, here are a compiled list of guidelines that might assist you in selecting the best Outreach firm for your organization.
Set a budget:

Every company wants to save money, but it doesn't always mean going with the cheapest option. The most affordable company is unlikely to provide you with adequate service. Instead, inquire what services you will receive for your paying. It's not just about selecting a low-cost company; it's about finding one that delivers the best results at the lowest cost.

Determine what you require from a company:

Before contacting an Outreach firm, you must first assess your internal marketing requirements. Every business specializes in a different set of services. Knowing your marketing requirements can help you limit down your choices even more.

Conduct internet research:

Many well-known agencies now make their work available on their websites. A comprehensive online search of their website will allow you to learn more about what that firm has to offer, as well as see examples of their work in their portfolio.

Reach out to your account manager:

This is a difficult one, but doing so will allow you to learn more rapidly about the person who will handle your account rather than the firm as a whole. In addition, skilled and experienced client service people who thoroughly understand the digital environment will ensure smooth contact between the organization and you.

The working practices and knowledge of the agency:

The organization's experience and working practices are the final vital factors to consider when choosing an Outreach company. You will know their method of carrying out your business work if you know their working approach. To keep track of your efforts, request reports.
Edited and published by Ashlyn