Trends
Top 10 Most Promising IOT Companies In India 2022
Top 10 Most Promising IOT Companies In India 2022
In addition, IoT Analytics is tracking which verticals are most focused on IoT projects. Manufacturing/Industrial applications still account for most IoT projects, with verticals such as Energy, Retail, Transportation/Mobility, and healthcare showing significant increases in their percentages compared to previous studies.
In 2020, IoT Analytics compiled the underlying data for 620 IoT platforms by analyzing 1,414 actual IoT projects as part of their research tracking IoT platforms. The significance and prevalence of IoT platforms in bringing IoT solutions to market is evident because over 1,000 publicly announced IoT projects are now using IoT platforms.
The Industrialization has been made possible by the Internet of Things. Smart cities, smart homes, smart factories, and connected vehicles are just some of the different solutions enabled by the Internet of Things. To preserve credential information while transmitting credentials from one device to another, businesses of all sizes leverage IoT solutions in today's world. Among its biggest advantages, this technology is compatible with many devices, including laptops, iPhones, Android, desktops, and others. In addition, data can be exchanged in real-time through the Internet of Things within minutes.
As more and more companies are looking for the best IoT development company to develop impactful IoT apps, SMEs and large enterprises have also adopted this trend. Therefore, IoT development companies that enable you to sell to customers and make them successful successfully might be a good fit for you.
It can be challenging to choose the right IoT company from the many on the market. Hence, we will present to India's top 10 IoT development companies by 2022. To create a list with reliable information, we have studied many companies from Ahmedabad, Mumbai, Pune, Bangalore, Delhi, and other major cities in India. 
PM Modi has started an initiative called Make in India, which has led to numerous startups in India. These startups are crucial in advancing a developing country's economy. In addition to private sector involvement, government involvement is important as well. As a result of startups, the country's economy grows, and more jobs are created. The Internet of Things (IoT)-based company is one of the many companies launching in India.
Complete automation is now possible thanks to the Internet of Things. Smart cities, smart homes, smart factories, and connected vehicles are all conceivable thanks to the IoT.
The Internet of Things has reshaped traditional industries. It is based on information and communication technologies (ICT) (Information and Communication Technology). It has brought together the physical and digital worlds.
This technology will undoubtedly aid in the optimization of corporate procedures and, as a result, greatly increase productivity. In addition, it will enable you to deliver better products and services.
In just a year, the number of IoT companies and commercial enterprises on Crunchbase has increased by 27%, from 26,792 in 2019 to 34,120 now.
In the first quarter of 2020, IoT startup funding reached $4.7 billion, an increase of 15% compared to the first quarter of 2019. 
Gartner forecasts IoT applications to generate $72B in connected consumer cars and $38B in networked printing and photocopying.
According to Technology Business Research's latest forecast, the IoT market will grow from $385 billion in 2019 to $687 billion in 2025, a CAGR of 10.1%.
What is IoT?
It refers to a network of interconnected, interrelated objects that transmit and receive data over a wireless network. In IoT, four layers of a system are involved: the four layers of sensors and actuators that collect data directly from physical objects.
Converts gathered data from analog to digital medium using gateways and data acquisition systems.

Preliminary analysis of data on devices through edge computing

A cloud company puts physical objects and actionable insights together. IoT companies provide deep data analysis, processing, and storage services. The "Internet of Things" (IoT) coupled with cloud computing services helps startups, medium-sized businesses, and large enterprises open up new business opportunities.

As cloud computing scales, it enables the development and management of distributed systems to become more streamlined.

A large number of Indian companies provide IoT solutions globally. In India, IoT companies provide a variety of top services, from mass production to retail to other areas.
IoT businesses see potential in the expensive, moment methods used by complicated sectors to complete tasks. In Crunchbase alone, over 34,000 IoT startups are competing in the enterprise and automotive IoT, business, automobile, manufacturing, wholesale and retail trade, and automotive sectors.
The tough economic reset of 2019 has been particularly painful on the sectors that IoT companies rely on. Automobiles, wholesaling trade, and transport are some of the industries that have been struck the worst.
As per Gartner's newest forecasts, IoT financial projections for the transportation sector this year have plummeted from $43 billion to $34 billion. During the first few months of this year, the market value of Enterprise and Automotive IoT fell from $393 billion to $351 billion. IoT revenue expectations for healthcare providers are one of the most optimistic, with estimates ranging from $25 billion to $29 billion this year.
1. Hyperlink InfoSystem
It is a well-known Indian application development company with sales offices in the United States, the United Kingdom, and France. Web and app development, Salesforce solutions, AI solutions, IoT development, Blockchain, AR/VR development, CRM solutions, and more are among the services provided by the company.
Since 2011, the company has worked with over 2300 global clients, delivering 3500+ apps, 2000+ site projects, and 200+ developments for special needs using the newest technologies such as IoT, AI, Salesforce, and many more. They can create the biggest IoT-based business solutions wants to keep you forward in this digital world as an inventive and wiser technology partner.
2. SoluLab 
IoT leader SoluLab has 50M+ active users and scores 97% customer success with their exclusive apps. This company was co-founded by Rajat Lala in Ahmedabad, India, in the year of 2014. It has expanded to US cities like California, New York, and Texas since then.
Across 15+ countries, 180 industry professionals have completed over 1500 projects successfully. Many of the world's biggest companies have collaborated with SoluLab, including Goldman Sachs, Walt Disney, Mercedez Benz, University of Cambridge, Fortune 500 enterprises, and many more.
This company has been created to help build a client's idea and then scale it up and give it a better return on investment (ROI) using their expert network of top 3% blockchain developers.
SoluLab is among the best Indian IoT Companies because of its worldwide clients and top-notch services.
The following services are provided by SoluLab: 
Data science

Complex projects and blockchain development

Machine learning

Machine learning and data science are leading IoT developments

Mobile app development

Solution for customer's business progression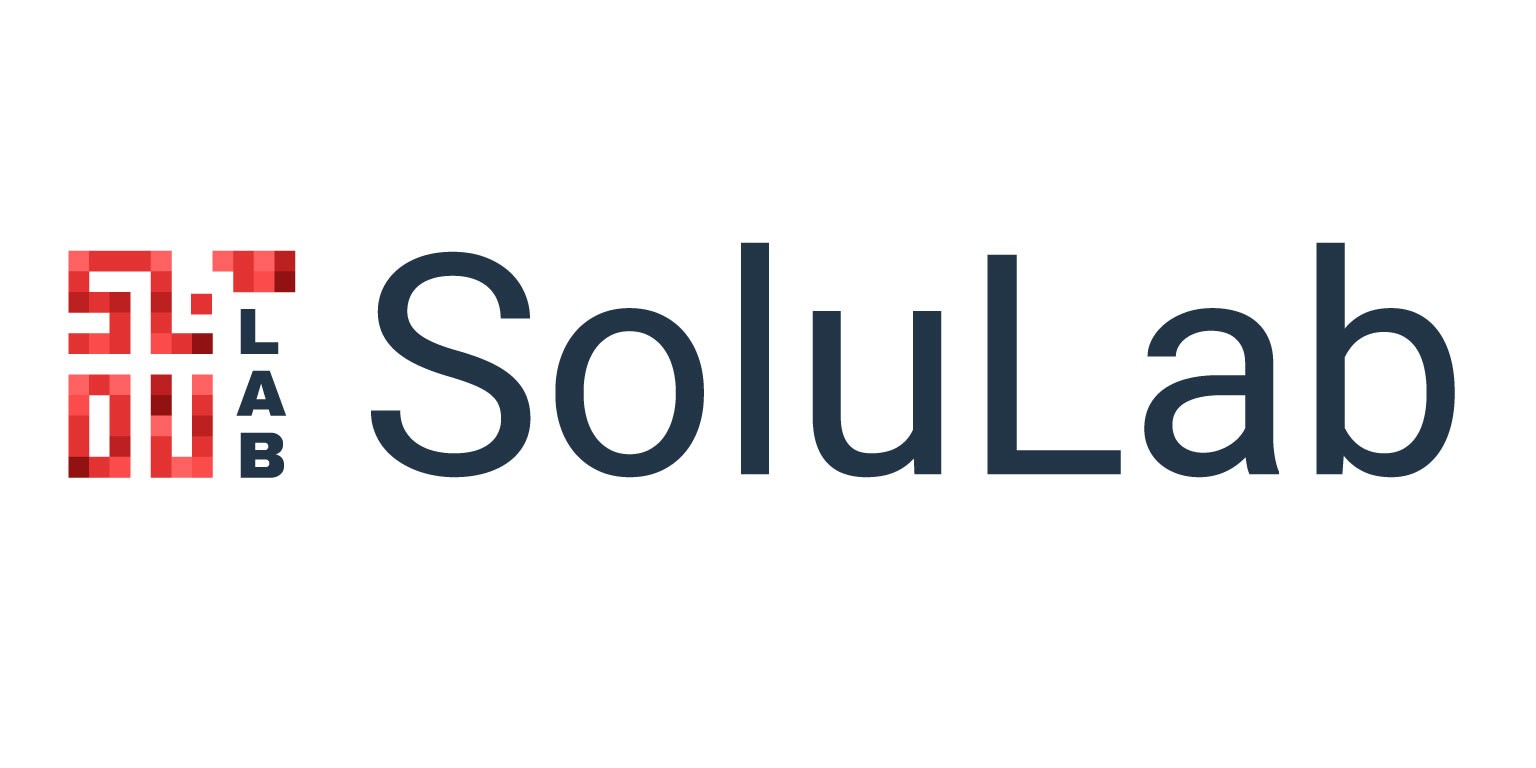 3. Tyre Express
IoT platform Tyre Express tracks and manages tire performance for the first time in India. Dinesh Wakale and Brijesh Shukla founded the startup in 2015. It is a B2B startup with an office in Mumbai, Maharashtra. It tracks and monitors real-time vehicle tire performance. It reduces fuel consumption and increases the tire life of fleet vehicles. Seed funding from IvyCamp for the startup will be an undisclosed amount.
4. HCL Tech
For you to start your IoT journey, they define the right IoT landscape. To support your time-to-market with low risk and no lock-in, we will understand your business needs and help you discover your IoT solutions & needs quickly, accelerating the time to market and reducing your risk.
5. Algo Engines 
The company mainly deals in industrial solutions for IoT (Internet of Things). Digitalization provides businesses with countless opportunities, but it also presents new challenges. The headquarters are in Mumbai. 
With its SaaS platform, this company provides a wide range of products, mainly using sensors, SCADA systems, and smart meters.
Algo Engines allows clients to access 3D visualization in monitoring by combining molecules, inverters, and substations. IoT solutions offered by this company can also be combined with met masts, solar panels, wind turbines, and other IoT products.
Furthermore, it offers customers solutions for the collection and analysis of their critical data so that they can get the most out of this service.
The services offered by Algo Engines include: 
Payment transaction security is essential for banks, fintech, neobanks, retailers, and payment processors. 

Real-time fraud detection to uncover the fraudsters. 

Fraud risk management to determine the fraudsters. 

Easy integration through APIs and SDKs.
6. IoTrek 
It is a New Delhi-based startup formed by Kamran Alam, Piyush Vishwakarma, and Prerak Ujgare. The company was established in October of 2016. For the construction business, it is planning predicts such as "connected workforce." The company is based in India and works to improve field site safety and productivity. It enhances the effectiveness of construction sites by combining wearable technologies with data science. For communications, electricity, and solar level voltage source, the company provides industrial Internet of Things (IoT) solutions. It has been given a total of $154,000 in seed money.
7. TCS 
TCS is one of India's most well-known IT corporations, as well as one of the world's richest IT services brands. Mobile apps, Blockchain, IoT, Enterprise Apps, Automation & AI, Cloud Solutions, and many other services are offered by the company. It was founded in 1968 and today has 149 locations across 46 countries.
8. LTI 
By embracing IoT for a variety of business objectives, such as predictable yield and optimal cost, LTI enables Hi-Tech businesses to develop quicker and function in real-time. They use a clear physical confluence to visualize, forecast, and optimize asset operations, resulting in a faster return on investment.
9. PixelCrayons 
PixelCrayons is another top IoT firm in India, offering services in a variety of sectors and verticals such as automotive, healthcare, e-commerce, banking and finance, media and entertainment, travel and tourism, transportation and logistics, and more. They also offer the best software solutions, which may be tailored to the requirements of the consumers.
PixelCrayons is a multi-award-winning software outsourcing firm based in Noida, India. It was founded in 2004 and has since helped 1000s of enterprises in 38 countries with their software application engineering initiatives.
The company employs full-time specialists with a minimum of 5 years of experience who have worked in a variety of industries, including Web and Fullstack, Microsoft Technologies, Java and Javascript, Blockchain and E-commerce and CMS, Machine Learning, and so on.
Through top-notch custom software development, software application engineering, or dedicated software design teams, the organization has been providing online solutions. It offers the greatest solution for startups, mid-sized organizations, and major corporations all over the world, with a focus on process improvement and expansion.
Google, eBay, Adobe, HP, Tesco, and Vodafone are among PixelCrayons' top clients.
Besides IoT development, Pixelcrayons also provides some of the following services:
Applications development for IoT platforms 

Development of backends and APIs for IoT platforms 

App development for IoT projects 

Support for IoT devices 

Data analytics

Connectivity with wearable technology solutions
10. DeTect Technologies
Based in Chennai, DeTech Technologies is an Indian startup. David, Karthik R and Harikrishna AS, Tarun Kumar Mishra, Daniel Raj, as well as Krishnan Balasubramaniam founded the company. The startup focuses on the oil and gas industry's asset integrity management using IoT platforms. To know how pipelines are performing, the startup monitors them and collects data that helps. The remote control system is fully automated. AJ Ventures BlueHill Asset Management, AXilor Ventures, CIIE. CO and Keiretsu Forum contributed funding of $3.3 million to the company.
IoT application area
1. Manufacturing / Industrial
Manufacturing / Industrial has surpassed "Cities" as the most popular IoT application sector in the 2018 study. Large industrial automation players like Siemens or Rockwell Automation, as well as technology giants like Microsoft and AWS, are driving digitalization in the production / industrial business.
The industrial Internet of Things application field encompasses a wide range of linked "things" initiatives both within and outside of the facility. Several IoT-based factory control and automation projects, for example, feature holistic smart factory solutions that include a variety of aspects such as manufacturing department surveillance, gadgets and virtual reality on the production floor, online PLC control, and computerized quality assurance.
Controller of linked machinery, monitoring systems, or coordination and monitoring of full remote industry applications, including such oil rigs, are examples of typical outside the factory projects. "Lowering operational interruption and cost savings," according to many case studies, are significant drivers for OEMs to implement industrial IoT solutions.
2. Transportation / Mobility
In 2020, transportation and mobility will be the second-largest IoT application sector. As the first automaker to offer over-the-air software updates, Tesla's Model S set the industry benchmark for connected cars in 2012. Almost all automobile manufacturers have since similarly embraced IoT technology.
Telematics and fleet management systems that interface with the car's local operating system for vehicle diagnosing, such as battery tracking, tire pressure tracking, operator tracking, or simply tracking, are common uses in Public transport.
3. Energy
With global energy consumption anticipated to increase by 40% in the next 25 years, the demand for intelligent energy solutions has never been greater. IoT is transforming how energy firms and customers engage in practically every aspect of the sector, from production to transport to distribution. In the energy sector, both solution suppliers and energy corporations see the need for the value of IoT – connected solutions.
Energy initiatives now account for 11% of all projects identified, up from 10% in 2018. The majority of initiatives are concerned with energy distribution, grid optimization, extract management and monitoring, proactive maintenance, and enhanced scrutiny for properly informed customers.
4. Retail
The retail industry is becoming increasingly aware of the benefits of using the Internet of Things to improve cost-efficiency and the customer experience in-store. Retailers are increasingly interested in digitizing stores and creating smarter processes, as seen by the fact that they account for 9% of the identified projects in the report, up from 5% last year.
The most common IoT solutions in retail include tracking and engagement of customers, digital signage in-store, inventory management, goods monitoring, as well as smart vending machines.
5. Cities
In all parts of the world, smart cities are being built and flourishing. With the 2019 IMD Smart City Index, which measures how citizens perceive city efforts to make them smart – we're learning more about how citizens think these efforts are making a difference.
According to the study, Zurich, Singapore, and Oslo are the top three smartest cities, followed by Copenhagen, Geneva, Auckland, Helsinki, Taipei, Bilbao, and Düsseldorf. They are followed by Geneva, Copenhagen, Oslo, and Auckland. Smart cities are being embraced by more and more cities from a citizen's point of view:
Due to factors including long tender timelines, a long wait time for smart city projects to get started, and city politics, the percentage of smart city projects has decreased since 2018. 
In response to a recent IoT Analytics question, the CEO of an IoT Platform startup said, "Smart city tender timelines are sometimes too long for startups to survive long enough to wait until the process is over, and therefore the process is biased towards the largest vendors."
Smart Cities are typically used to manage connected traffic (smart parking, traffic management), public safety (video surveillance), utilities (smart waste, lighting), and environmental monitoring (air pollution).
6. Healthcare
In healthcare, the Internet of Things has only recently begun to gain traction. However, in light of the COVID-19 pandemic's epicenter, things appear to be shifting. Early evidence suggests that COVID-19-related digital health solutions are gaining popularity. Telehealth consultations, remote monitoring, digital diagnostics, and robot support are all examples of IoT health applications that are in high demand. The pandemic has brought the healthcare business into the spotlight, and many C-level executives are paying attention:
Medical equipment surveillance, health partnership working, and workflow optimization are examples of typical healthcare IoT projects in hospitals and clinics, while out-patient solutions comprise monitoring of patients, residential care, aged care, and pain medication administration, among many others.
7. Supply chain
Logistics providers are rapidly incorporating linked digital solutions to address the intricacy as suppliers reach further to end-user, leading to a more convoluted flow of goods and services that are more difficult to deliver. According to a recent poll conducted by Kenco, a US logistics company, 56 percent of logistics professionals are investing money in sensors/IoT, up from 42 percent in 2017, to improve operational efficiencies in their supply chains.
The tracking system, health monitoring (e.g., cold chain, medicinal items), inventory and storage administration, autonomous guided trucks, and connected workers are all examples of typical supply chain IoT initiatives.
The Covid-19 outbreak has brought attention to the importance of IoT tracking in the supply chain. As international transactions have been interrupted in recent months, even critical medical gear and personal protective equipment (PPE) have gone out of stock. This understanding is predicted to be a major driver for IoT supply chain tracking systems, which will aid firms in maintaining control, keeping an overview, and reacting promptly.
8. Agriculture 
It is anticipated that by 2050, a population of over 10 billion people will require up to 70% more food than we do now. Sustainable farming is one technique to deal with this problem. Farmers may use IoT sensors to make smarter decisions, resulting in increased crop yields, higher-quality products, and lower costs by lowering fertilizer and insecticide use.
Precision agriculture, animal surveillance, irrigation methods, and autonomous drones for scanning farms, charting areas, spray crops, and other precision agricultural projects are among the most common smart agriculture initiatives, according to several CEOs. According to the case studies, breakthrough technology such as LPWAN is opening the way for the rise of Smart Agriculture in the Internet of Things environment. LPWAN offers several benefits in terms of power consumption and long-range transmission, which are the two most important network needs for essential applications in the sector.
An LPWAN can provide valuable information regarding local agro-climatic conditions, such as weather conditions, soil moisture, chemical compositions of soil, and other environmental data at a very low total cost of ownership. Due to the simplicity and low cost of ownership of LPWANs, a greater number of assets can be monitored, and the area covered per acre can be increased.
Article Proofread & Published by Gauri Malhotra.