Trends
Top 10 Promising & Scalable Startups In Patna in 2022
Top 10 Promising & Scalable Startups In Patna
Startups: Patna has contributed immensely to the progress and development of India as one of the oldest continuously inhabited cities in the world. They have also contributed to the startup ecosystem in India. Let's take a look at some of the best entrepreneurial ventures that have emerged from the state capital of Bihar, Patna. On the southern bank of the River Ganges in Patna, the modern city. Over 2 million people are living in Patna.
In Patna, the capital of Bihar, there will be a Startup Conclave on March 12. There will be 600 to 700 young startups from across the country at the conclave at Gyan Bhawan, and they will discuss their plans. Chief Minister Nitish Kumar will inaugurate it. Bihar Industry Association has been awarded three crore rupees under the startup scheme by the central government to promote startups in the state of Bihar. In addition, the Bihar government will provide youth doing startups in the state financial assistance worth three crores.
According to BIA President Arun Agarwal, this competition took online applications from December 1, 2021. About 800 application submissions from other parts of the country, including eastern India. As a result of sending improved plans and business ideas through an application, he said, the applicants have done their part. They will also reward youth for incorporating startup ideas into their businesses at this conclave.
The Industry Department has provided continuous support to startups. Apart from the central government providing the BIA with three crores, Bihar will contribute three crores as well. The central and state governments will cooperate in this process. A total of six crores will be allocated from the Promotion of Internal Trade and Industries Startup India scheme.
A multifaceted approach to Information Technology (IT) advancement by the Bihar government encourages investment in the state. As part of its efforts to ensure the involvement of entrepreneurial, skilled youth in the development of the information technology sector in the state, the Department of Information Technology, Government of Bihar, has recently invited startup companies that are in the IT/ITeS/ESDM field to submit applications for rent-free office spaces at the State's Start-Up Hub, located on top of Biscomaun Tower.
The Department of Information Technology received 48 applications for rent-free office space from startups. Business process outsourcing, knowledge process outsourcing, the internet of things, data analytics, and business process management were among the business categories addressed by the startups. According to the official website of the Bihar Government's Department of Information Technology, Following an evaluation procedure, 25 startups were shortlisted for funding allocation from 48 applications received.
The forum's objective is to provide a competitive and beneficial environment for entrepreneurs and investors in Bihar's IT industry, thereby contributing to the transformation of the state into a major IT sector in Eastern India." said Shri Jibesh Kumar, Minister of Information Technology.
In Patna's Biscoumaun Tower, the 10th and 13th floors house the Start-Up Hub Bihar, a technologically advanced center that offers 78 WiFi-enabled workstations, 33 seminar rooms, and a 60-seat call center. The Start-Up Hub Bihar offers free office space and many amenities and facilities for start-up businesses engaged in IT/ITeS, Software Technology Park IT, or Electronic System Development and Maintenance (ESDM). It also provides facilities for firms engaged in the research and development of IT/ITeS products and services.
Medishala Healthcare Pvt Ltd
Are Zomatos and Flipkart the next big things in India? Wouldn't it be better to grow elsewhere, out of earshot and sight? In India, there are startups, but they don't love the limelight or struggle to get attention. This series of articles highlights startups in India's tier-2 cities, townships, and other non-metropolises.
Indian officials were most worried about thousands of villages and towns with little or no medical support when the Coronavirus first struck.
Although India's rural areas have been spared the worst of the viral outbreak that has engulfed even the top healthcare systems worldwide, healthcare still exists in these woefully inadequate parts. In places where there are no doctors, quacks provide medicine.
Using technology to replace quacks with doctors, Patna-based startup Medishala Healthcare Pvt Ltd hopes to change this.
The Medishala director and co-founder Rituraj Swamy told Moneycontrol over the phone from Patna that his parents would call to book appointments when he was in college. He remembered skipping class to get an appointment and traveling to the doctor's clinic.
With health care providers in Patna, Medishala connects Bihar's remote areas with doctors practicing in the state capital. Founded by Prince Kumar, Swamy, Suman Sourav, and Mohammad Amanullah, all alumni of Birla Institute of Technology, Mesra, the initiative is part of a larger campaign to reform medicine in Bihar.
Pharmacies in several villages have partnered with it. For example, Medishala's app, operated by the chemist, lets people get a doctor's appointment at their local medical store.
In other parts of the country, companies like Practo and JustDial grew rapidly, but these companies didn't do very well in the east, and rural areas were out of the question.
Despite highly funded companies such as 1MG and Practo addressing issues such as appointments and phone consultations in cities, they haven't been able to penetrate rural areas. There are still areas of the country where high-speed internet is not available, and electricity is not regularly provided.
The villagers would spend time, resources, and money-making an appointment if they suffered a disease, said 24-year-old Swamy.
During their college years, the four began developing the concept. Then, with the resources and technical know-how, they could launch Medishala rapidly.
All but Amanullah are civil engineers, other than Amanullah, who trained in the IT stream.
Convincing doctors of our business was the hard part; launching the company was easy. But, unfortunately, technology wasn't their thing. For them, teleconsulting was an extra task after their experience with startups was not positive.
Swamy, who hails from Patna along with the rest of the co-founders, said that the team had a hard time convincing them that with our local background, we better understood the needs of local populations and could help them manage time better instead of crossing over between offline and online patients.
Unlike most others, patients did not need to possess a smartphone to use the company's app. Instead, it was as simple as walking into a local pharmacy and booking an appointment.
The truth is, even people in villages have smartphones nowadays, but while they're comfortable with Facebook and YouTube, they still aren't comfortable using apps to schedule doctor appointments, he said. People in villages and small towns are wary of technology, but they trust pharmacists. Most people visit their local chemist in times of illness if they do not have access to a doctor.
The pharmacists in their local communities are trusted by people and can provide them with guidance. That is what we will be betting on. It is a combination of online and offline strategies," Swamy said.
In cases where the illness is not life-threatening, the medical professional may offer a virtual consultation if the illness does not require a visit to the city for a diagnosis. According to the doctor, the consultation fee can vary from Rs 99 to Rs 500.
In addition to general practitioners, dentists, oncologists, neurologists, and surgeons, the company has a bank of about 315 physicians.
A general physician is often the only doctor available in rural India. We are trying to alleviate this pain point, says Swamy. People go to the city only when conditions deteriorate.
According to the 2018-19 Economic Survey, only one doctor is at 60 percent of primary health centers in India. As a result, the number of people living in poverty continues to decline in states like Bihar, Uttar Pradesh, and Rajasthan.
According to a study from 2019, India has a shortage of over 600,000 doctors and 2 million nurses since it only spends 3.6 percent of its GDP on healthcare. At the same time, the US spends 16.9 percent and Japan around 10.9 percent.
In addition to saving time and money, it is also necessary to ensure timely treatment of illnesses that can worsen. As a pharmacist, you can help patients make sure they make the right appointments, and it is the doctors who decide whether to visit the city.
In Punpun, Samastipur, and Bhatiyarpur, the company has teamed up with 40 pharmacies. Each appointment costs Rs 10.
Offering doctors the chance to publish articles and blogs earns money by charging them between Rs 6,000 and Rs 12,000 per year.
Abhinav Kumar, the trivago-famous inventor of the Trivago hotel search engine, is an adviser of the startup. It is seeking to raise Rs 2-3 crore from early-stage investors to develop an artificial intelligence-powered voice assistant to assist doctors in writing prescriptions and managing medical records electronically, which will save them a lot of time. We will also fund the marketing and expansion of the app.
Company Overview
| | |
| --- | --- |
| Legal Name | Medishala Healthcare Pvt Ltd |
| Industries | Healthcare services |
| Founder(s) | Mohammad Amanullah, Prince Kumar, Ritu Raj Swamy, Suman Sourav |
| Founded Date | 2018 |
| Total Funding Amount | NA |
| Investors | NA |
Dehaat 
In a series C investment led by Proses Ventures, a global technology investor, DeHaat, an online agriculture solution provider based in Bihar, has raised $30 million (about Rs 220 crore) for its online farming solutions.
Farming community members claim Dehaat offers end-to-end solutions for their farming needs. Through a mobile app and call centers, its artificial intelligence-enabled software provides customized information about crops, such as inputs, financial aid, farming advice, and market linkages.
Their network aggregates farm products from farmers and sells them directly to retailers, e-tailers, and wholesalers.
Shashank Kumar, Amrendra Singh, Shyam Sundar, and Adarsh Srivastav founded DeHaat in 2012 with Shyam Sundar from West Bengal.
By 2024, they plan to reach 5 million farmers in Bihar, UP, Odisha, and WB, providing services to 350,000 farmers.
Adarsh Srivastava, Co-founder, and Director of DeHaat tell PatnaBeats that the raised funds will expand to different geographies, enhance technology (deep tech, data science), develop value-added services for farmer's platform, and invest strategically in the acquisition of other companies.
Further, he says, "this deal validates that the company is the biggest farmers aggregator."
Fundraising has been a strong suit for DeHaat. Achieving the series C round was a significant accomplishment since the successful ones are considered for entry into this round. 
Earlier in April, DeHaat raised $12 million (roughly Rs 90.75 crore) in a round of series A financing. Omnivore and the US-based AgFunder committed $4 million (Rs 27.5 crore) in a pre-Series A round in March 2019. Trifecta Capital contributed Rs 20 crore to the company in May.
By 2024, they plan to reach 5 million farmers in Bihar, UP, Odisha, and WB, providing services to 350,000 farmers.
Adarsh Srivastava, Co-founder, and Director of DeHaat, tell PatnaBeats that the raised funds will expand to different geographies, enhance technology (deep tech, data science), develop value-added services for farmers on their platform, and invest strategically in the acquisition of other companies.
He adds that the agreement has served to affirm their company's position as the industry's largest farmer aggregator.
Fundraising has been a strong suit for DeHaat. Achieving the series C round was an accomplishment since the successful ones are considered for entry into this round. Sequoia Capital India led a $12 million funding round for DeHaat in April of last year. This was followed by a pre-Series A round of $4 million (Rs 27.5 crore) in March 2019 from US-based AgFunder and Omnivore. Trifecta Capital then funded it with a venture debt of Rs 20 crore in May.
In India, more than 450 startups are active in the agritech space, growing at a rate of 25% annually, according to the Nasscom 2019 report. According to an Ernst & Young report, as of April 2020, agricultural technology companies had attracted $532 million in investments and had the potential to reach $24 billion by 2025, according to an Ernst & Young report.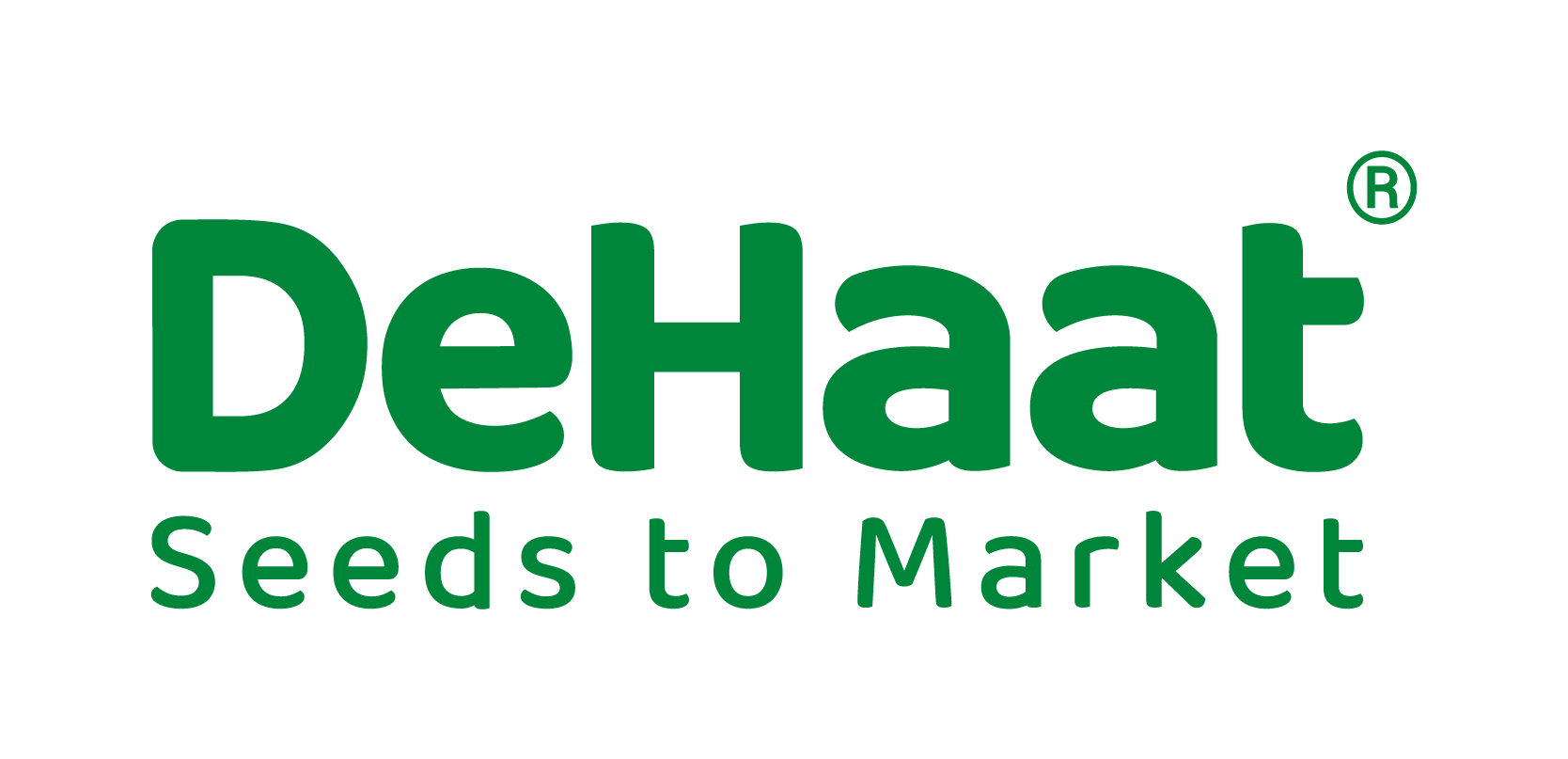 Company Overview
| | |
| --- | --- |
| Legal Name | DeHaat |
| Industries | End-to-end agriculture services |
| Founder(s) | Amrendra Singh, Shashank Kumar, Shyam Sundar Singh, Adarsh Srivastava |
| Founded Date | 2012 |
| Total Funding Amount | $194.3M |
| Investors | 13 investors |
RailRestro 
Last year, Manish Chandra was concerned about how the pandemic would affect rail passengers' behavior. So the 30-year-old Patna entrepreneur launched a train catering service in 2015 called RailRestro, which served more than 60 lakh meals until March 2020.
He has since become one of IRCTC's authorized e-catering services partners. Currently, his company is one of the largest food aggregators available via the IRCTC's website, mobile app, and telephone service. Train passengers craving food other than chai, samosas, and bread pakoras can now order food through Chandra's network of vendors and partnerships with local restaurants within a 5km radius of selected stations.
Despite half of the trains not being on schedule, Chandra is back in business as the co-founder and director of RailRestro. Despite what seemed like a long, hard road to recovery, he is pleasantly surprised by the heightened interest in RailRestro.
People were temporarily unable to order food from outside due to the shutdown. We were worried that people would be uninterested in picking up food on the fly. However, we were surprised to see a big increase in people searching for us on the internet. "It's even worse than around Holi and Diwali weekends when people tend to travel home," Chandra says, who is calling from Patna.
"I used to serve 5,000 to 6,000 meals every day before COVID-19. However, based on my current interest, I am confident that I will have sold 10,000 to 20,000 meals by April. "Chandra's five-year-old business is on the move, looking for more vendor and restaurant partnerships, ensuring greater culinary diversity, adding more stations and stops, and expanding his delivery fleet.
Chandra first decided to pursue an individual route as a commercial pilot after school, coming from a business family interested in food production. However, he dropped out of flying courses to return to terra firma and work for his family's company.
Suman Priya, a software engineer by training, presented the idea of a food delivery system while traveling on trains after they both became dissatisfied with the quality of food available there. As co-founders, Chandra coupled his business acumen with Priya's technical expertise to form RailRestro. All passengers must enter their PNR information on their platform at least 45 minutes before they want their food orders to arrive so that the company can track train timetables, routes, and halts and alert their vendors for hot and fresh meals.
"Yes, deliveries occasionally fail to arrive on schedule, especially after 10 p.m. After 10:30 p.m., we are unable to accept orders. In addition, there could be issues with network connectivity.
However, we are attempting to resolve those challenges," says Chandra, who has his delivery personnel at 15 stations and plans to expand to 100 more this year.
RailRestro services are currently available at 220 stations across India, but Chandra intends to expand to 600 stations by the end of the year. "I'd like people to be able to order meals from RailRestro after every 30 minutes of stopping," Chandra says. He presently works with over 2,100 vendors.
While the stations where trains begin their journey may not generate many orders, the busier in-between stops generate the most. RailRestro's busiest stations are Vijayawada, Vizag, and Gwalior, with more than half of travelers ordering thalis.
However, Chandra wants to ensure that no passenger seeking south Indian cuisine in a north Indian station is let down.
"I was so preoccupied with operations that I never had time to seek finance. I started making money right away in the bootstrap stage. Investors have approached us with funding and partnering proposals. Maybe this year, I'll look for funding. "Chandra, who was formerly concerned, is now carefree.
Company Overview
| | |
| --- | --- |
| Legal Name | RailRestro |
| Industries | Train Food delivery |
| Founder(s) | Manish Chandra |
| Founded Date | 2015 |
| Total Funding Amount | $ 828.92 billion |
| Investors | NA |
SevaMart
SevaMart is an online marketplace offering home repair and utility-related services to people like Electricians, Carpenters, Plumbers, AC Repair, etc. Among the many benefits, SevaMart offers in Patna are Beauty & Fitness Service, Repair & Maintenance Service, and Business Service.
SevaMart offers online and telephone services. You will receive confirmation of your booking and an estimate of the cost for service after confirmation. Professionals will deliver services to your doorstep, and you will be charged for service delivery.
As our air conditioners were in desperate need of service, we booked online with SevaMart and got our AC taken care of. SevaMart sent us a confirmation for our booking, and the technician deiced our air conditioner. We were impressed with the professional service, transparent pricing (as quoted), and prompt service. The next time you need to have your AC repaired, you can easily book an AC repair service in Patna online, in addition to plumbers, electricians, and carpenters. AC, refrigerators, washing machines, refrigerators, gas stoves, and other appliances are repaired.
In addition to Bhagalpur, Purnea, Muzaffarpur, Gaya, etc., the company plans to expand its services in Bihar in the upcoming months. In addition to training staff and expanding service coverage, SevaMart is developing new services with new partnerships.
Company Overview
| | |
| --- | --- |
| Legal Name | SevaMart |
| Industries | Local Services |
| Founder(s) | Avinash and Pratiksha Singh |
| Founded Date | 2016 |
| Total Funding Amount | $57.8B |
| Investors | 4,767 Number of Investors |
Bihar Bytes
Bihar Bytes is a website that promotes Bihar tourism across the globe and ranks fourth among the top 10 startups in Patna. It is an online platform dedicated to promoting and showcasing Bihar's rich culture and heritage. In addition, promoter organizations have been educating residents and spreading awareness about Bihar to make it more attractive to people.
Bihar often has a misconception that it is filled with crime and corruption, shrouded in mystery and negativity. However, despite the rumors and rumors, two women have dared to show you the beauty and peace you can find in Bihar, a picturesque place you'd never have imagined existed.
It aims to unleash the real Bihar behind all those misconceptions about danger as the first startup of its kind. Sukriti Roy Yadav and Yashi Malviya founded the organization in 2018. They are working hard to change how people perceive Bihar due to their efforts in this field.
Bihar is a major tourist destination, and the team visited 32 districts to make their journey a promising proposal. Google mapping did not know about these places! You guys are dedicated. 
50 more waterfalls are lurking in Bihar that is unknown to us, including the picturesque Kashish Waterfall in the hills of Kaimur. An abandoned fortress as majestic as the Chittorgarh fort in Rajasthan lies in the Son River valley. 
A few media agencies wrongly reported that it was haunted and inhabited by Naxalites, discouraging tourists from visiting. After learning how it undermined its beauty, the co-founders found this to be true.
The two also reported that even unkempt, the Fort was beautiful, built by King Harishchandra's son Rohitasva.
They also found a palace similar to that of Athens in Greece. The ruins of the Madhubani Rajnagar Palace are a sight to see. And there's another Parthenon-inspired temple near Buxar, which is truly remarkable. Valmiki Nagar Tiger Reserve is another gem in Bihar, located near Nepal's border. It's also worth visiting Sitamari, touted as the birthplace of Sita, when you are in the region. There's so much to see and do, and we now know where the next stop will be!
Two travel enthusiasts and startup founders created this innovative hashtag to promote Bihar and shed the negative image it has received. The tourism potential of Bihar is attracting more and more people and attracting many international travel agencies. This will likely create more positive attitudes and perceptions of the state and many employment opportunities for Native Americans! 
Check out Bihar Bytes for more details and to plan your fun adventure here in Bihar. We applaud the strength and hard work of these women who have taken on this task.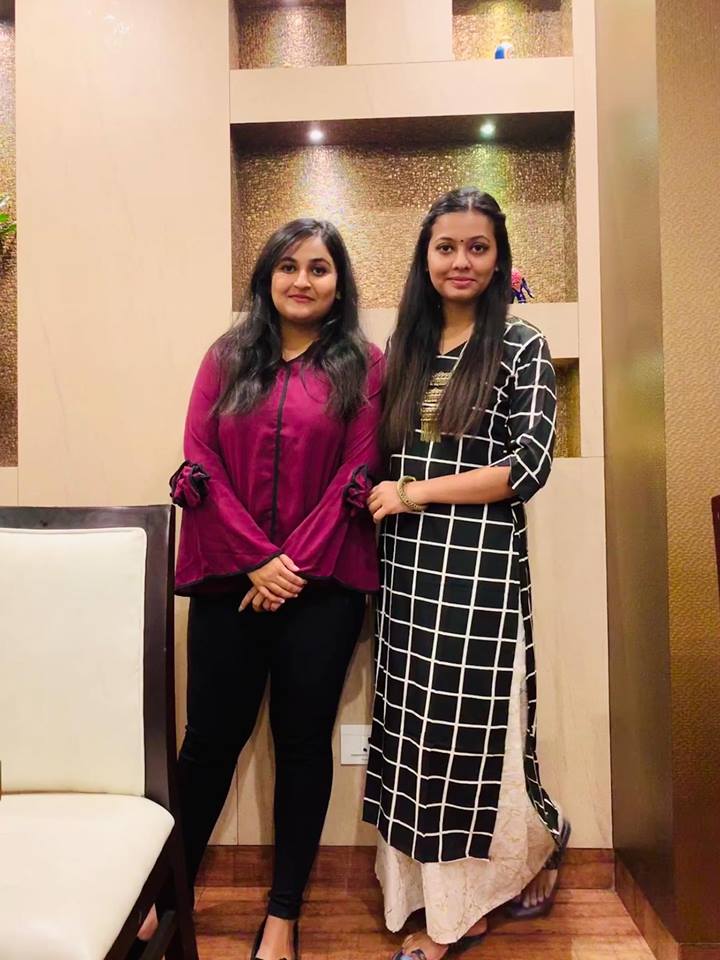 Company Overview
| | |
| --- | --- |
| Legal Name | Bihar Bytes |
| Industries | Travel & Tourism |
| Founder(s) | Yashi Malviya and Sukirti Roy |
| Founded Date | 2016 |
| Total Funding Amount | NA |
| Investors | NA |
Revival Shoe Laundry
Seeing what others can't see is called vision. Shazia Quaiser's vision led her to open the first shoe laundry in the entire state of Bihar as the result of her vision. On 12.12.2012, 'REVIVAL SHOE LAUNDRY' was inaugurated in the capital city.
Many people may not be familiar with the term shoe laundry. Several questions may arise from this, such as "What happens in a shoe laundry?" "Why should I send my shoes to a laundry?" and so on. Even so, Mrs. Shazia didn't seem perturbed by these strange questions. Instead, she was focused on achieving success.
As a monitor for a Polio program at UNICEF, Shazia Quaiser worked at IIHER Paramedical College, Patna, where she studied physiotherapy. A shoe laundry had caught her eye while learning, and she had wanted to open her store ever since. She started gathering all the information regarding shoe laundries as soon as this desire arose. While she continued her studies, she also got married and maintained her research. She decided to establish a shoe laundry after completing all the necessary surveys.
'REVIVAL SHOE LAUNDRY' is located in Patliputra's Alpana Market. The word REVIVAL itself encapsulates the motivation behind this venture.
"At Revival Shoe Laundry, we want to give shoes and sandals new life and extend their lifespan so that people may enjoy being shoe-fanatics," Shazia Quaiser stated.
People respond positively, and 'REVIVAL SHOE LAUNDRY' has become a success story. However, her success did not come all at once. First, she had to persuade and reassure clients that their shoes were in safe and capable hands. Then, she took on every problem head-on and left no stone unturned in ensuring her consumers' delight. I can view the end effect today.
Customers who were previously unwilling to give a single pair of shoes now have a dozen pairs. In addition, people who have used the service at least once suggest it to their friends and relatives, and 'REVIVAL SHOE LAUNDRY' has dramatically increased over the years.
All types of footwear are welcomed for repair, polishing, and other footwear laundry services at 'REVIVAL,' with free pickup and delivery. Depending on the footwear material, the rates for the supplied services range from Rs150 to Rs600.
Mrs. Shazia wants to serve the poor and needy by providing them with free footwear and providing shoe laundry services.
She intends to hold a footwear donation camp soon to help with this. She also wants to empower rural and unskilled women by teaching them in this profession, making them self-sufficient, and opening new doors of opportunity for them. Mrs. Savita Ali, a social activist and lawyer is also affiliated with her. They want to educate and empower illiterate and poor women so that they might have a suitable social standing in society. Her one-of-a-kind enterprise has won her the distinction of successful woman entrepreneur while also elevating Patna's status as a developed city.
Company Overview
| | |
| --- | --- |
| Legal Name | Revival Shoe Laundry |
| Industries | Shoe Spa |
| Founder(s) | Shazia Qaiser |
| Founded Date | 2014 |
| Total Funding Amount | NA |
| Investors | NA |
Artkala
As of November 2012, it is ranked sixth among Patna's top 10 startups. YouTube's Artkala is the most popular Indian DIY craft channel. The channel is popular around the world.
Company Overview
| | |
| --- | --- |
| Legal Name | Artkala |
| Industries | Youtube Channel |
| Founder(s) | Pawan, Puja, and Sneha |
| Founded Date | 2016 |
| Total Funding Amount | NA |
| Investors | NA |
BoxBoy
BoxBoy offers daily meal delivery services at your doorstep with a team of highly competent chefs supervised by 5 stars. In addition, BoxBoy has features such as free meals for parents and 24-hour customer service. Besides providing KHYAAL, UDHAAR LO, and MASTI-ON-WHEELS, BoxBoy has plans that can customize to suit specific customers who live away from home. Also, BoxBoy aims to make you feel at home even if you live away from home by offering plans for all kinds of customers.
Company Overview
| | |
| --- | --- |
| Legal Name | BoxBoy |
| Industries | Online Food Delivery |
| Founder(s) | Akash Deep |
| Founded Date | 2016 |
| Total Funding Amount | NA |
| Investors | NA |
Treeoz EcoVenture
It is credited with pioneering the concept of different green services in Eastern India, including interior landscaping, landscaping, vertical gardens, balcony gardens, terrace gardens, kitchen gardens, and other gardening projects. So if you are designing a space and want to add plants as efficiently and sustainably as possible, EcoVenture is your brand. By creating a shared platform that provides people with access to a variety of gardening services, expert consultation, transparent pricing, and smooth implementation, we are aiming to unite this fragmented industry and envision a green future.
The concept of green gifting, created by Rahul Kumar, is to be in tune with the environmental movement and eco-friendly. Several items related to gardening, gardening accessories, and birthday plants are available on the platform. These festive plants are perfect for various occasions, including anniversaries, birthdays, and festivals.
Company Overview
| | |
| --- | --- |
| Legal Name | Treeoz Ecoventure Private Limited |
| Industries | Garden Accessories |
| Founder(s) | Rahul Kumar |
| Founded Date | 25 April, 2018 |
| Total Funding Amount | NA |
| Investors | NA |
Brand Radiator
More than 18 clients onboard with Brand Radiator, including companies based in Russia, the UK, and Australia. They are a team of over 25 young, dynamic marketing warriors. Smaller cities are home to entrepreneurs too, and the organization began in June 2018.
The reality is that people tend to focus more on metropolises and cosmopolitan cities when building startup ideas instead of paying attention to the fact that India also boasts B and C category states/cities. Working in places with a lack of available technology is important for empowering India digitally. There was also a high demand for digital solutions to achieve their desired benefits and impacts in tier 2 and tier 3 cities, which resulted from a lack of good digital marketing companies and a narrow understanding of the importance of the sector. The intent is to return as much as we can to our soil."
Hemani Mishra and Shashidhar Rajan, the owners and founders of Brand Radiator, have taken the initiative to revolutionize digital marketing in Bihar and other states with the help of technology. Despite the challenges, they have taken action to revolutionize digital marketing in Bihar and every state in the country. Also, they are working to disseminate information about the power of digital marketing and encourage people to support the Digital India dream.
In addition, they are creating employment opportunities so that the state's talents will not be lost to the outside world in search of employment. The content development process faces huge challenges in the era of data and identity privacy. We at brand Radiator believe it is crucial to send the right message to the appropriate audience.
Based on our understanding of this need, we created our solution, which provides segmented and engaging content to our customers based on demographic analysis.
Company Overview
| | |
| --- | --- |
| Legal Name | Brand radiator |
| Industries | Marketing |
| Founder(s) | Himani Mishra, Shashidhar Rajan |
| Founded Date | 2018 |
| Total Funding Amount | NA |
| Investors | NA |
edited and proofread by nikita sharma