Top 10 Most Reputed Startups In Patna 2022
Startups: On Saturday, Syed Shahnawaz Hussain, the state's industries minister, said that the government was committed to promoting Bihar's startup ecosystem. 
Instead of placing up businesses in places like Delhi, Mumbai, Hyderabad, or Bengaluru, he expected new entrepreneurs from Bihar would set up businesses in their hometown.
He said he would soon set up an ideation lab at Udyog Bhawan in the city for which a memorandum of understanding has been signed with IIT-Patna at a function to mark the inauguration of the fourth annual Bihar Startup Conclave organized by Bihar Industries Association (BIA) with the support of the industries department here.
"All districts of Bihar are home to entrepreneurs who have started businesses. The industry is also set up here by investors from other states. Several startups are getting help from the industry department. Over 600 startups attended from across the nation as part of Shahnawaz's plan to turn Bihar into startup capital.
An official reports that Bihar's $500 million startup program has been approved. The occasion drew an investment of Rs 2.7 crore. In a pitching session on Friday, the industry minister presented checks to startups that won Rs 8 lakh and Rs 60 lakh. The first-place winners of the competition were Devesh Jha and Suman Kumar, then Rashmi Kumari and Sandeep Kumar (second), and Santosh Kumar and Ravindra Sharma (third) for New Innovative Start-Up Ideas.
Entrepreneurs participated in four-panel discussions to discuss startup policies in depth. Startups in India were launched in 2016 with a seed fund of Rs10 lakh as the first step. Siddharth, principal secretary to the chief minister of Bihar, said that although the situation in Bihar was challenging at first.
Moreover, the government assured business leaders that it would provide them with all their demanded services.
In today's demand, scope of new industries has been opened in Bihar. For example, even if it is manufacturing-based, product-based, or information-based. A growing marketplace like Patna, Bihar is filled with great startups with a strong identity in software, marketing, and e-commerce.
We've compiled a list of ten notable companies or technopreneurs in Patna, Bihar, who have created their tech startup services. In another way, some of the companies have collaborated with associates and run their tech-related businesses to meet demand.
Despite the state's struggles to compete with other key startup centers and state ecosystems in India, Bihar's startups have shown no signs of slowing down or losing up. In reality, with a lack of accelerator and investor benefit in the state, Bihar's entrepreneurs have been working with hard work consistency and can innovate even with few resources.
According to Sanjay Goenka, who leads the VenturePark Incubator in Patna, Bihar's capital, startups stick together in Bihar, helping one another out in difficult times.
"If you're from Bihar, starting your own business is quite simple because you already have all of the necessary contacts and tools." In that situation, the ecosystem is highly close-knit and interconnected. However, no one can deny that Bihar possesses the required mechanisms for people who come from other states," – Sanjay Goenka, VenturePark Incubator's former vice president and secretary.
Bihar's capital city is also the most prominent and most visited due to its beautiful temples and ancient rich heritage. The economic growth in Patna has been giant since 2005 and has been consistent since then, making it a prosperous city in Bihar. It is a major trade center and has seen tremendous economic development.
Patna has donated immensely to India's progress and continued evolution as one of the oldest continuously inhabited locations in the world. Their contribution to the startup ecosystem in India is also meaningful. Take a look at some of the hottest entrepreneurial experiences from Bihar Patna. In east India, Patna is the second-largest city after New Delhi. Patna is located on the bank of the river Ganges.
It will select business ideas that will provide seed funding based on the Bihar Startup Policy, approved by the state cabinet.
Startups in Patna are fighting for survival

.
The Covid-19 pandemic-related operational and financial challenges have rendered around 30% of startups in the state capital inactive, said Abhishek Kumar, the Bihar Entrepreneurs Association's general secretary.
"In Patna, there are nearly 4,000 startups registered. But only half of them exist today. However, they are no longer active," Kumar said.
Covid-19 is leading to a paradigm shift in consumer purchase conduct, as Ankit, head of operations at an ad company in Patliputra Colony, explained.
As a result, to survive, startups must change their market strategies.
"Over the last three months, our team's good speed has decreased by 20%. This is because our prospective customers have reduced their advertising spending due to market concerns. "They would rather keep their wealth than fund it in a supporting role," Ankit explained.
According to Alok Kumar Singh, the lockdown has caused a lot of uncertainty in the market, which runs a Kankarbagh-based company that provides co-working space for mid-sized companies. Our client rate has stayed low despite increasing the number of queries since March. Seeing that startups are not blessed with a lot of cash to burn for a long time, we hope the state government will take steps to ease tax burdens, to reimburse TDS early, and to disburse loans quickly."
Bihar has gone through a bleak startup funding scenario. Investing in an uncertain market is off-limits and angel investors.
However, I believe this is the perfect time for startups from tier 2 and 3 cities to become sustainable and exponentially expandable." Singh concluded. Vinit Rai said he has been operating at half the power he started his agri-tech company in February.
"We buy fresh, organic food from local farmers in the Vaishali district of Naubatpur and Bakarpur and distribute them to our customers." "We had hoped to deliver more than 100 orders every day until December," Rai said, "but we're still stuck at 50 orders per day."
While recent companies are trying to negotiate the economic downturn caused by Covid-19, newly founded startups hoping to profit from the pandemic's commercial potential find it challenging to break into the market.
"I started my firm in March this year with wholesale delivery of proper Covid-19 equipment, such as N-95 masks, sanitizers, gloves, and disinfectants," said Amitesh Anand Singh of Boring Road, who entered the healthcare business after seeing a demand for protective medical equipment. But I quickly realized that breaking into this market is quite tricky because there are already known competitors with share."
Government tweaks startups definitions
A startup is a small business with such a huge growth potential in the early days of the tech revolution, in the 1970s. 
In the 1990s and early 2000s, the startup became a popular term due to the growth of companies like Microsoft and Apple. I've included an image below that illustrates how fast Google and Amazon grew compared to their competitors.
Even though the term "startup" has a relatively well-established etymology, there still hasn't been a agreement on how to put it. Starting up is defined by the first startup as the process of finding the most promising companies to fund in.
As accelerators, corporations, and academia define what "a good startup" is, it's no longer just startups seeking a definition. Under the Startup India Action Plan, businesses not older than seven years qualify for benefits. The government has made only a few changes to the purpose of a startup business.
According to the plan announced last year, concessions were only available to companies within five years of their incorporation date. Startups are work as a resource with a turnover of up to Rs 25 crore but less than seven years since their incorporation or registration, which has stayed intact since changing the definition.
However, the commerce and industry ministry announced that startups in the biotechnology sector would only apply for funding for ten years. 
It is an entity developing or improving processes, products, or services that can create jobs should be deemed a startup. 
Startup status ceases when a company has been in operation or registered for seven years or when its annual turnover reaches Rs 25 crore. However, it reported startups that they would be eligible for tax benefits if they got a certificate from an inter-ministerial board of certification established by the Department of Industrial Policy and Promotion.
The DIPP reserves the authority to withdraw the recognition certificate and the certificate of an eligible firm for tax benefits or justification if the recognition is achieved without uploading the critical documents or based on false information.
The report further stated that the process of being known as a startup would be accomplished by an online application submitted using the DIPP's mobile app/portal.
The term is critical for new businesses seeking tax, and other incentives.
The startup community have criticized the last definition, claiming that limiting startups to people under five years was too restrictive.
Startups: 5 Key Characteristics
1) Startups focus on growth
In one crucial respect, startup companies are different from small businesses. Startups cannot maintain their income and stay stagnant. Startup team members and founders are instead focused on one thing: growth.
As a startup, your motive is to grow. However, the type of growth you will achieve relies on the stage of the Startup Financing Cycle in which you are at. For example, when startups are in their early stages. In difference, once they break even, they focus on increasing revenue.
Startups commonly go through 4 main steps on their journey to growth:
For starters, startup companies rely on money received via accelerator programs, angel investors, crowdfunding, or even family and friends. In this phase of its development, a startup uses the money to build a revenue-generating product and hire a team.

Startups sometimes fail within the first few years after the initial grant. The initial asset isn't being repaid. The company is still growing. The cost is far higher than its revenue at this point. Uber is expected to break even in 2021.

An ideal startup should generate enough revenue to return its investment at some point, and it is possible to pursue "more money than we could ever imagine" instead of "enough money to pay back." As a result, most startups seek additional funding through venture capital or crowdsourcing, or strategic alliances or acquisitions during this phase. 

The company will open to the public in pre-IPOs, IPOs, and secondary offerings once it has a solid growth trajectory.
2) More than one person makes up a startup
First things first: to call your company a "startup," you'll need a crew. "An entrepreneur is a person, the startup is an entrepreneurial team," Startup Commons expressed succinctly. Furthermore, according to CB Insights, the third most common reason businesses fail is that they did not hire the right people. You can start a business independently, but you'll need the appropriate people on board to help you develop, whether they're workers, freelancers, or co-founders.
3) No more than 500 employees can work in a startup.
Startup teams tend to be a little more ambiguous when it comes to size: when your staff count hits 30, do you stop being a startup? But, on the other hand, is 50 the point to draw the line?
Based on Alex Wilhelm's calculations, we have set a limit of 500. According to Crunchbase's published report from 2016, most unicorn companies with $1 million to $2.5 billion in valuation employ approximately 600 people. Many of the big players are located at the Hub, but they all still use less than 500 people, such as Labster (100+ employees), Naava (50+ employees), and Pleo (100+ employees).
4) Startups use technology.
Bringing this post back to its introduction, the term startup itself was conceived during a period of technological revolution toward the end of the twentieth century. Valid, today's startups still prefer to deal with software. However, an increasing number of startup businesses are focusing on solutions that appear to have nothing or almost nothing to do with technology.
These "low-tech" businesses are frequently next-generation impact businesses, such as Planet Nusa, which turns fish nets into gorgeous sportswear, or Entis, which brought bugs to the Nordic food scene. Neither of these firms creates technology solutions directly, but they rely on emerging technologies to bring their ideas to reality. So startups do work with technology, even though their products may not be technically sophisticated in and of themselves.
5) Startups are innovative
Starting a business means coming up with new, scalable solutions to problems we know about. Innovation in one or more of its forms is key to startup success, whether for a completely new product, service in a new location, monetization in a new way, or delivery method. In the Hub, startups have created wood packaging, for example. It is even possible to introduce drone deliveries to Denmark by adding sensors to gym equipment to track your progress. That's as innovative as it gets.
How Do Startups Work?
As with any other business, startups work in the same way. A company creates, manufactures, and sells products or services for revenue. There are a few differences between them and traditional businesses:
Entrepreneurs often solve problems that people aren't aware of by starting their businesses. They reinvent the way people live and work. Before Uber, booking a cab was more complicated than it is today. The idea of opening up their house to total strangers was unimaginable before Airbnb! In this way, startups can expand their markets.
It can take startup years to become cash positive: Startups can be cash harmful for years. Most of the startups' revenue is spent growing further and increasing their demand for their product. Moreover, creating a new market takes a great value of work and time. It's been a while since startups' costs have exceeded their income potential.
The lean principles of startups differ from those of traditional companies. To achieve their goals in an uncertain market, these businesses use the least resources possible. Often, they are just trying to validate an idea in the market with limited capital, less staff, and fewer employees.
As startups are usually the first to tackle a situation within their business, they face less competition at first. This gives them the advantage of being the first entrant in that particular niche, allowing them to capture all the market share.
The growth graph of startups resembles a hockey stick as they multiply. They build their business model to attract them. The amount of revenue they generate allows them to scale their businesses.
The first startups multiply because they are the first to market. In a relatively short period, they can become a billion-dollar market.
Validation of business models is vital for startups: An entrepreneur's approach is different from a traditional business. The sales give ample evidence of demand for it in an established market. Startups do not have the same problem. Often, these companies experiment with different business models to find a way to reach new customers and make their existing customers buy more products.
Listed below are Bihar's most successful startups.
Railrestro
Firstly, we will introduce a new company called "railrestro," a new e-caterer startup. Patliputra Patna is home to the Software Technology Parks of India. Two young entrepreneurs run it in a new tech business called Railrestro; they provide e-catering services to companies worldwide. Manish Chandra and Suman Priya have launched a new e-Catering service called Railrestro at STPI, Patliputra Colony, Patna.
You can get hungry during long train journeys but resist the urge to eat from the in-train catering service. This is because commuters have become aware of the discrepancies in train meals and are reluctant to consume these meals. To combat this problem, Manish Chandra has introduced RailRestro.
By ordering online or by phone on 8102888111, rail commuters can enjoy food from various cuisines. The guys at RailRestro keep track of the train status and work accordingly if there's a delay between 7 a.m. and 11 p.m. So in case of a delay, you can place your order anytime between 7 a.m. and 11 p.m. A 'Food Advisor' is available to help answer your questions about your meals. It ensures you get hot, good-quality meals.
| | |
| --- | --- |
| Legal Name | RailRestro |
| Industries | Train Food delivery |
| Founder(s) | Manish Chandra |
| Founded Date | 2015 |
| Total Funding Amount | $ 828.92 billion |
| Investors | NA |
DeHaat
A company owned by Green AgRevolution Pvt. Ltd., DeHaat, was founded in 2012 by Amrendra Singh, Shashank Kumar, Shyam Sundar Singh, and Adarsh Srivastava. Agritech startup offers farmers a wide range of services, including high-quality inputs, customized farm advice, access to loans, and market linkages. Trifecta Capital and Omnivore have invested over $7.84Mn so far.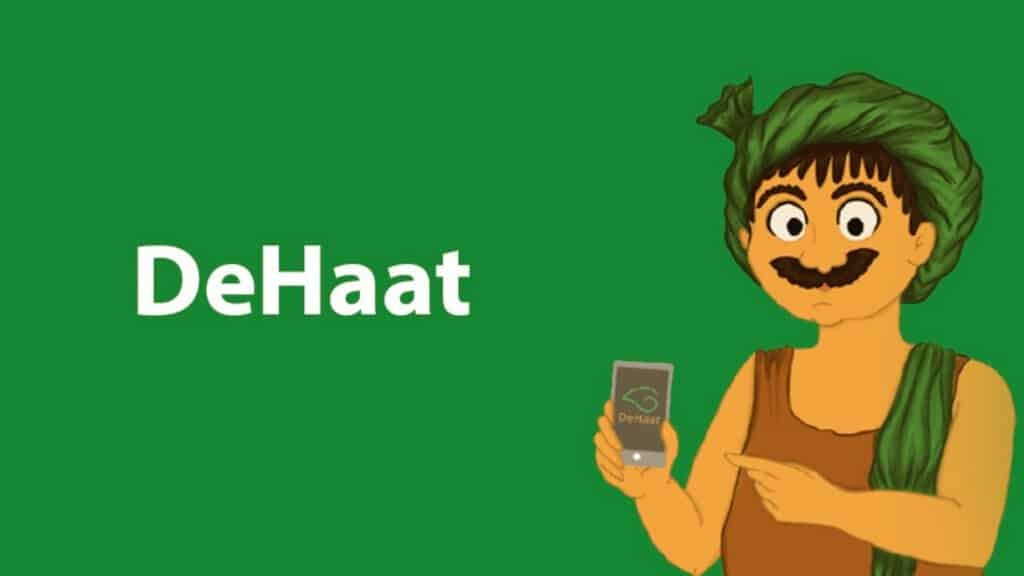 | | |
| --- | --- |
| Legal Name | DeHaat |
| Industries | End-to-end agriculture services |
| Founder(s) | Amrendra Singh, Shashank Kumar, Shyam Sundar Singh, Adarsh Srivastava |
| Founded Date | 2012 |
| Total Funding Amount | $194.3M |
| Investors | 13 investors |
Agkiya Media
Agkiya Media provides many digital marketing solutions to boost brand awareness, exposure, and visibility.
The company provides cost-effective offshore hosting services and customized, advanced digital campaigns tailored to clients' needs. In addition to Beta Mind, Max Institute of Health Science and Technology, Mutants Cafe, Dev GPS, Marine Foundation Academy Of Finance Studies, Academy Of Performing Arts, And Education Trust, and Work Studio, they also work for the Marine Foundation And Education Trust.
Their achievements include 180 websites, 158 brands, and 100+ satisfied customers.
| | |
| --- | --- |
| Legal Name | Agkiya Media |
| Industries | Digital marketing solutions |
| Founder(s) | Aakarshan  |
| Founded Date | 2018 |
| Total Funding Amount | NA |
| Investors | NA |
SevaMart
When you don't have a plumber available to come to your rescue due to a clogged drain, SevaMart is there to assist. The company only provides professional services in home maintenance, fitness, and small businesses in Patna. Startup India awarded this industry award for allowing consumers to select a service, schedule an appointment for it, and get the service done.
| | |
| --- | --- |
| Legal Name | SevaMart |
| Industries | Local Services |
| Founder(s) | Avinash and Pratiksha Singh |
| Founded Date | 2016 |
| Total Funding Amount | $57.8B |
| Investors | 4,767 Number of Investors |
Railmitra
Thirty-year-old Manish Chandra has established a tech named Railmitra in Patna's Software Technology Parks of India at Patliputra Colony. Apart from the owner, this startup is managed by experienced personnel who deliver customers train ticket bookings by their schedule.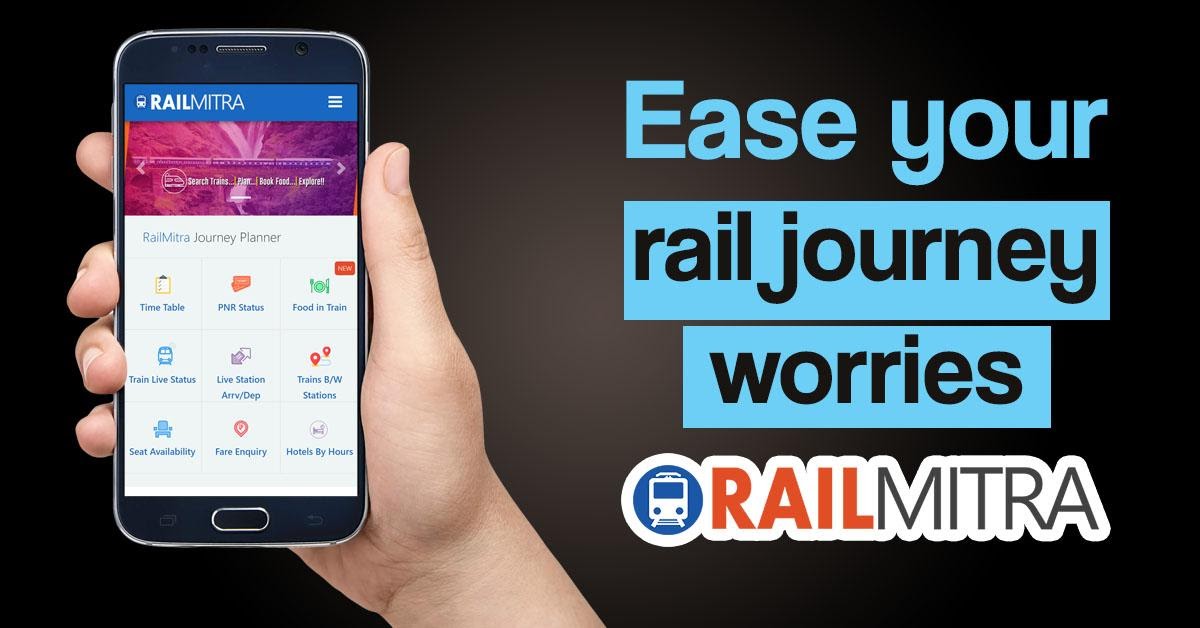 | | |
| --- | --- |
| Legal Name | Railmitra |
| Industries | Portal for Indian Train Travellers and passengers |
| Founder(s) | Manish Chandra |
| Founded Date | 01 Sep 2018 |
| Total Funding Amount | NA |
| Investors | NA |
Sattuz
Sachin Kumar and Richa Kumari have launched a new beverage choice to the market's carbonated and caffeinated beverages. In October last year, the startup received an undisclosed amount of funding from the Indian Angles Network to achieve this goal. The word Sattu literally means 'poor man's protein.'
| | |
| --- | --- |
| Legal Name | Sattuz |
| Industries | Access to healthy and affordable food |
| Founder(s) | Sachin Kumar and Richa Kumari |
| Founded Date | 2019 |
| Total Funding Amount | NA |
| Investors | NA |
Puchka Party
Gol Gappa, Puchka, Panipuri… the names vary depending on which Indian state you're in, but the taste is the same! Pizzerias and burger shops abound, but what about a restaurant for this delicacy? Puchka Party was created by Vinit Kumar, a panipuri lover, and IGNOU alumnus. Puchka Party seeks to deliver an exclusive venue to your doorstep that caters to panipuri fan club members. Puchka Party allows you to order puchka online and return it to your door. The restaurant serves seven different types of golgappas and plans to extend its menu in the future. The company is looking for series A capital and plans to operate 100 stores by 2020.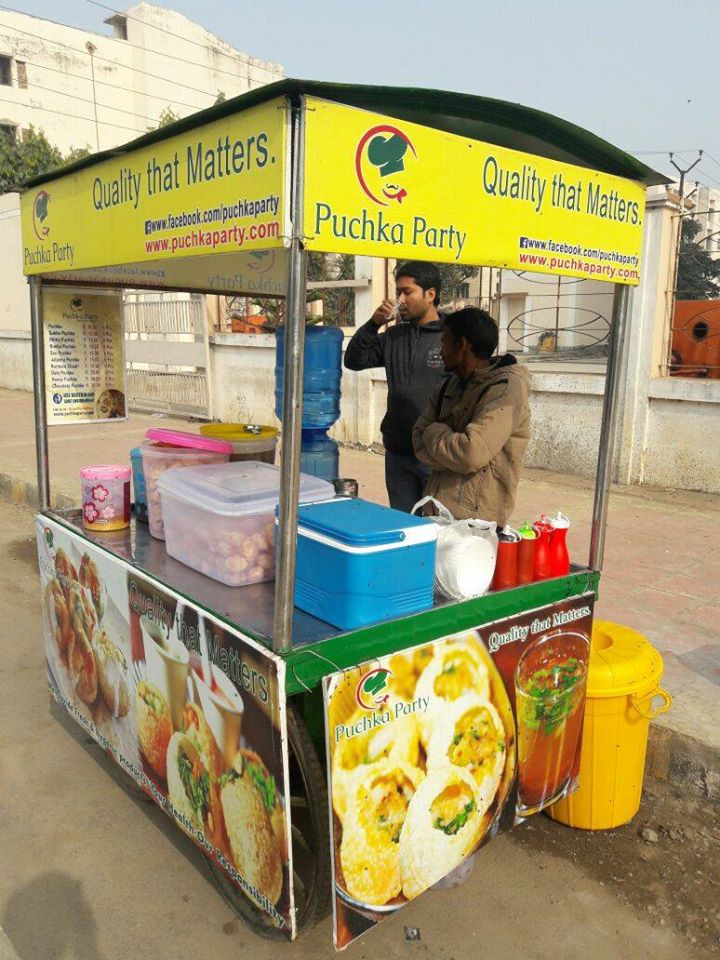 | | |
| --- | --- |
| Legal Name | Puchka Party |
| Industries | Food Delivery |
| Founder(s) | Vinit Kumar |
| Founded Date | 2016 |
| Total Funding Amount | NA |
| Investors | NA |
Findmy Drona
Students, working professionals, and people on the go who prepare for any exam at home. The person's hometown appears to be far away from Patna. So students are looking for hostels along the boring canal road, Boring road, or anywhere in Patna with a coach. There is a unique listing platform called findmydrona.com, where students can find detailed information on hostels, like rooms, free wi-fi, fees, and other amenities.
| | |
| --- | --- |
| Legal Name | Findmy Drona |
| Industries | Information about stays and hostels |
| Founder(s) | NA |
| Founded Date | NA |
| Total Funding Amount | NA |
| Investors | NA |
Artkala
Artkala is the most many do-it-yourself craft creating Indian channel on YouTube, with 1.6 million subscribers and 603 videos. A sibling trio, Pawan, Puja, and Sneha, came up with Artkala to solve their financial problems. Together with their the challenges resulted in what we now know as Artkala. The Andhra Pradesh government honored the trio during the 2017 'Social Media Summit and Awards.' The station is being seen by people all around the world. As a result, Pawan plans to expand his cleverness by creating a web platform to promote his sisters' inventions and DIY kits.
| | |
| --- | --- |
| Legal Name | Artkala |
| Industries | Youtube Channel |
| Founder(s) | Pawan, Puja, and Sneha |
| Founded Date | 2016 |
| Total Funding Amount | NA |
| Investors | NA |
Brand Radiator
Also delivering online and offline marketing solutions, Brand Radiator provides a full scope of marketing services. Brand Radiator offers a wide range of online digital services, including marketing and social media management, digital advertising, search engine marketing, video productions, online reputation management, websites and mobile applications, and public relations. Furthermore, it also delivers digital offline marketing services such as planning and inventing diverse marketing collateral used on offline channels to promote the brand, raise brand awareness, and more.
| | |
| --- | --- |
| Legal Name | Brand radiator |
| Industries | Marketing |
| Founder(s) | Himani Mishra, Shashidhar Rajan |
| Founded Date | 2018 |
| Total Funding Amount | NA |
| Investors | NA |