Trends
Top 10 Promising and Scalable Startups in Indore 2022.
Top 10 Promising and Scalable Startups in Indore 2022.
Since changing from a historically commercial town known for food and Maheshwari textiles to one that now houses a variety of tech and non-tech companies, Indore is awash in startup activity. The manufacturing and commercial hub of Madhya Pradesh, Indore, is currently growing as a startups hub.
To support the startup community, the government took a variety of actions. In order to link the state with the national "Startup India" initiative, the Madhya Pradesh Incubation and Startup Policy was established in 2016.
It seeks to provide incentives to the state's entrepreneurs and incubators and those provided by the federal government. A variety of extra factors has assisted the startup development in Tier-II city.
The Indian Institute of Management (IIM) and the Indian Institute of Technology each have campuses in the important educational hub of Indore (IIT). The state's ecology is motivated by low operating costs, rapid infrastructure development, cheap housing, and a strategic location. The Global Investor's Summit, held in Indore, aims to draw domestic and foreign investment for the development of the state.
India's central state of Madhya Pradesh is known for its heritage, cuisine, culture, and other things. Nearly every Indian has seen the advertising promoting Madhya Pradesh to be a tourist destination, and many people have the music "Hindustan kadildekho…" ingrained in their thoughts. People are unaware of Madhya Pradesh's growth to be a startup hub, which Indore deserves credit for.
As a result, we have thrown a light on specific Indore-based entrepreneurial endeavors. These companies in Indore are steadily dominating their industry and surpassing all of India.
1. TradingBells
The Indore-based company TradingBells maintain an online forum for trading stocks and commodities. Any device, like a PC, a phone, or a website browser, can access TradingBells. Using this platform, investors can take out loans against their equity and borrow money to buy stocks. Amit Gupta started the company in 2016. Support for TradingBells comes from Swastika Investment.
Online stock and commodities trading tools include Tradingbells. The platform can be used on a desktop computer, through an internet browser, or on a smartphone. The platform allows investors to borrow money against their stock holdings and get financing for stock purchases.
As of December 2016, it provides zero percent brokerage for delivered orders, and a threshold of INR 20 or 0.01 percent of movement is needed for all the orders that were executed for intraday and F&O trades.
Company Overview
2. Capital Via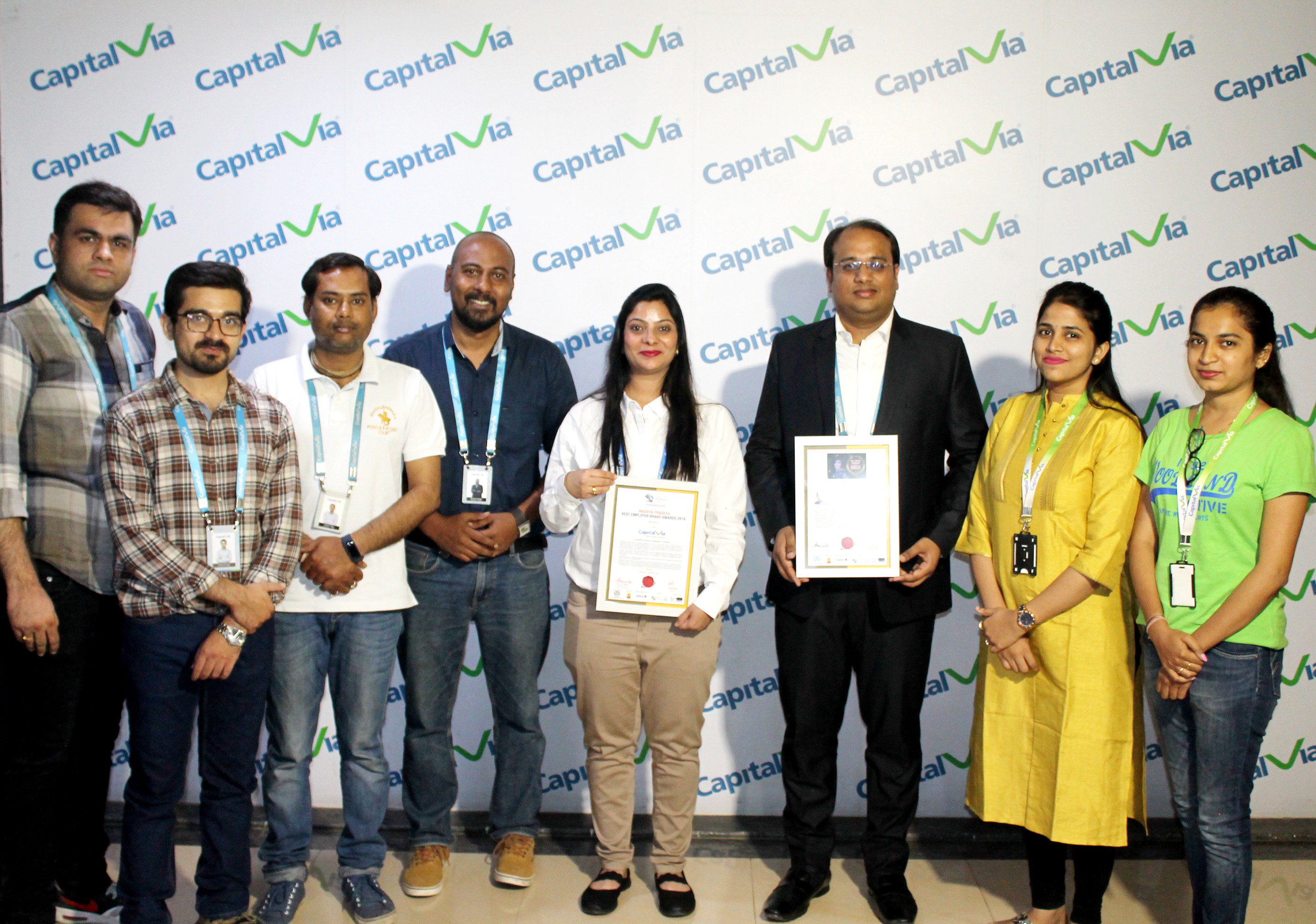 One of the top businesses in Indore is Capital Via, which is centered on financial advertising research and consulting firm. Rohit Gadia created the business. The startup's main purpose is to provide technical analysis-based live trading recommendations in the equities, currency, and commodities markets.
Capital through provides financial sector research on financial market instruments' basic and technical calculations. Equities are covered, including stock money, nifty futures, options call, option put, and more; commodities; and foreign exchanges. It features a smartphone app for iOS users. A subscription-based business model with flexible pricing.
CapitalVia Global Research Limited: Financial Adviser, a major in the capital markets focused on stock, commodity, and currency research, may be found online at capitalvia.com.  It has a major presence in India and Malaysia and helps customers with their investment journeys.
Since 2008, CapitalVia has operated in the markets to be a SEBI Registered Investment Advisor (RIA). It provides share price suggestions based on technical and fundamental analysis in addition to using some of the most cutting-edge quantitative trading techniques presently in use.
 Company Overview
3. Witty Feed
The hilarious feed was one of the prosperous companies in Indore when it was created in 2014 by Shashank Vaishnav, Praveen Singhal, and Vinay Singhal. The business presently has a major viral following in India and the second-highest traffic volume globally. The company began to be a Facebook page before developing into an entertaining blog. This platform allows users to write about their experiences.
The business received funding from a prestigious investor group in a pre-series A round in 2017. A numbers of Witty Feed's key rivals include ScoopWhoop and BuzzFeed India. The largest viral content company in India and the second-largest in terms of traffic globally was WittyFeed, a network for charticles and listicles.
Apart from global leader Buzzfeed, WittyFeed has beaten all other makers of viral material in the brief time since its launch in 2014.
Since he was a young child, Vinay Singhal has wanted to be the wealthiest person in the world. His Facebook-affiliated business was one of India's richest digital media companies, and he thought Facebook might help him achieve his aim. Facebook then removed him from their platform.
Company Overview
4. Walkover
Walkover is a computer software company with offices in Indore. The company was started by Pushpendra Agarwal. There are positions available for DOERS, authors, debaters, coffee lovers, programmers, and designers.
An IT business focused on products, and Walkover is located in Indore, India. They are programmers, artists, writers, gamers, debaters, coffee lovers, and, most importantly, doers. It developed MSG91, the most well-known A2P messaging network connection in India, which serves more than 5000 enterprises and handles billions of messages each year.
They are inspired by the reason that they serve to be a model for technical design and application for many companies in our part of the world. Their aim is to develop practical solutions that improve business processes while being environmentally responsible.
They like experimenting with cutting-edge technology to make the B2B industry simpler to traverse. So far, they have experimented with over 40 distinct products. It has created, examined, and invested in several amazing ideas across the process, seeing them through to commercial success.
Even while it experienced some losses along the road, they only helped the business become more wise and intelligent. Consequently, they are knowledgeable. Since they have such a wide number of experts and a diverse group of people, they bring a unique perspective to every encounter and product they generate.
When they created Hostnsoft five years ago, they simply had a few ideas in their heads, and they pictured what the world would be like if people began using the IT business appropriately.
They thus produced a variety of goods, like the MSG 91, Hostnsoft, and others. The public promptly adopted these goods, and Walkover Web Solutions Pvt. Ltd. quickly ascended to one of the leading IT consulting and services suppliers. In the library, a few young people are reading books. While some of them are listening to music, others are writing codes.
Company Overview
5. Engineer Babu
One of the most prosperous businesses in Indore was formed by Mayank Pratap and Aditi Chourasia and is called Engineer Babu. Web and app development is the company's core competency. A handful of well-known businesses the firm has worked with include Itunes, Uber, Samsung, and Fox Sports. It provides customers with top-notch website and app development services.
Although most entrepreneurs' companies main focus on technology, this is not their core area of expertise. The majority of founders waste so much time, energy, and money along the way of building and managing a tech team. At this point, EngineerBabu joins the scene.
IT services are provided by EngineerBabu, a business with a committed crew. In three sites across India, including Melbourne, and Australia, there are more than 250 Geeks. We have years of experience creating MVPs (minimum viable products) for businesses. Our highly creative, passionate, and experienced staff helps our customers solve their issues by producing robust and scalable solutions.
Over 350 businesses have hired us, including household names like Samsung, YourStory, Frankgreen, IBM, Honeywell, and HSBC Bank. Along with Google, Y-combinator has funded companies like Ondoor, Justride, MaalGaadi, thrombophilia, tooreest, and jokaamo.
EngineerBabu was not intended, and I never thought I would establish a business like this, according to co-founder Mayank Pratap. I was a part-time teacher at a coaching facility. I observed that they used to pay a lakh for placements.
One morning I noticed the institute was closed. As usual, no one responded when we tried to reach the Institute's director. It didn't take long to realise that we were only participants in a scam.
The number of people present was around 23. Many of them were from pretty poor households and struggled to manage their money, so I felt awful for them. I decided to give those underprivileged students a free lesson on that day.
Company Overview
6. Feedify
In 2017, Ankur Phadnis founded the well-known Indore business Feedify. The startup wants to help businesses by sending targeted customers to push alerts. Customers are more inclined to purchase a product if they daily see it.
The business sends a push notification to any visitors who aren't actively browsing a website. For Android, Chrome, Safari, and Firefox, Feedify is a real-time website notification service that increase sales. Customers can use the endless, complimentary push notifications even when they are not on the site. The browser shows real-time data, geolocated personalized messages are sent, and click-through rates and page hits are raised.
Feedify helps you understand your customers better. Feedify provides a straightforward dashboard from which it is possible to administer automatic customer engagement tools. Depending on your geography, browser, device, country, and time zone, Feedify lets you tailor its notifications, pop-ups, polls, and input options.
It provides a cloud platform to quickly engage customers, practical induction tools to target customers based on their rrrrrrrr, real-time monitoring and analysis with quick action implementation, and a special Feed Forward System to collect feedback from all media.
Company Overview
7. Motion Guility
Video marketing is the current fad. You may clearly and effectively explain your business to your target market with the aid of an explainer video. A poll by "Video Rascal," a company based in New York that produces animated marketing movies, found that 85% of consumers are likely to purchase a product after watching an accompanying tutorial video.
Therefore, "MotionGility" is here to help if you want to use this growing interest in movies to your company's advantage. ' An animated explainer film production company, MotionGility creates appealing and polished explainer videos that can provide your business a competitive edge.
One of Indore's most prosperous businesses, Motion Gility, was created by Himanshu Chaturvedi and Komal Kokate. The production of animated videos is the foundation of the company. It provides customers with the top animated explainer films to showcase corporate tales. The company wants to help businesses market themselves and become more visible.
The company has operations in Germany and other countries besides the US.
MotionGility produces the greatest animated explainer movies for its customers to promote business stories. Animated videos trump PowerPoint presentations in terms of conveying the key concepts and feelings.
The solution from MotionGilitys primarily deals with the budget problem that occurs when marketing a company or item.
They provide solutions that are both affordable and effective. The USP of MotionGility is that they make custom films that help businesses with lead generation and marketing. In the movie, they use original, bespoke graphics that they created themselves and didn't get from somewhere else.
The word "Motion" makes sense because Motion Guility specializes in creating animations, and the word "Gility" is derived from the word "ability." The upshot of this was the making of MotionGility. The logo has a motion-representative play button in addition to an M and G in vibrant colours.
Company Overview
8. Oye 24
Mishal Jain, Manish Chhajed, Ritesh Chhadej, and Rahul Badhera created the Indore-based meal delivery service Oye 24 in 2015. The company is open every day of the year, 365 days a year. It provides a wide number of cuisines from different providers.
In 2012, Indore took home the "Best Foodie City Award" from the NDTV Good Times Food Awards. Food businesses compete in a crowded market with regional vendors, street food stands, and well-known brands. Oye24's 24/7 AFAP (as quickly as possible) distribution impressed the picky residents of Indore, which was an accomplishment.
Based in Indore, Oye24 is a food producer, aggregator, and delivery service. It provides delivery for nothing. Every day of the week, twenty-four hours a day, with no minimum purchase need, consistent food quality, and reasonable prices. In addition to food made on-site, it provides a variety of cuisines from different vendors.
The company has established a reputation for its late-night meal delivery services, especially in a sizable student population. Since its launch in November 2015, Oye24 has delivered 350–450 orders daily during the week and 450–550 on weekends. "Over 10,000 customers have been served, and we have delivered over 30,000 products to date."
Manish Chhajed, the co-founder of Oye24 and a 47-year-old, claims that their order volume has increased six times since January. Oye24 was thought up while the family was together.
The idea for the company came about after the co-founders tried to get food for their kids but found that neither of the food delivery services provided free delivery or didn't need a minimum purchase. The co-founders opted for the name Oye24 later that day.
The India Brand Equity Foundation's analysis projects that the Indian food service sector will be worth $78 billion by 2018. The market for gourmet foods in India is valued at $1.3 billion and growing at a rate of 20% compound yearly growth (CAGR). The organic food market in India is expected to treble by 2020.
Company Overview
9. Indian Threads
Abhishek Rawal and Vishi Porwal established the Indian Threads in Indore clothing line in 2015. Indian Threads' purpose was to produce premium menswear, mainly shirts, like Indore is known for its cotton textile industry. It provides a selection of t-shirts for sale on its website. The business provides its shirts for sale all across the country, both online and offline.
An online shop of men's clothing and accessories is called Indian Threads. The shirt's single needle construction ensures a proper finish and durable seams. Collars are stitched with interlining to produce a proper balance between the amount and pliability.
They help Indian Threads channel uniqueness while providing practical chic and western clothing solutions.
The seven-year-old brand is located in the high-street and value areas of the market and focuses on dress clothes and intelligent casual apparel. The business will collaborate with several distributors and retailers to introduce its franchising strategy at the upcoming Garment Expo in Indore, the city that gave rise to the brand.
With operations starting in 2015, Indian Threads now distributes 6,000 shirts every month. The business asserts that it is exceeding at a pace of 200 percent annually and has already made a profit. The business is looking for new online partnerships in an effort to capitalize on its popularity. Its e-commerce site receives about 1,500 hits each day, with 2% of customers making a purchase.
Company Overview
10. Securitybulls
One of the most prosperous businesses in Indore was launched in 2016 by Prateek Sharma and Geet Vaishnav under the name Security Bulls. The main purpose of the startup is to provide businesses with IT security assessments and penetration testing. It is a business that specializes in cyber security. Additionally, it provides security services for content management systems to online marketers and bloggers. Additionally, it has worked with well-known companies, including Adobe, Microsoft, and Google.
An internationally known provider of infrastructure security services and penetration testing, Securitybulls is based in India. To show the level of security in your infrastructure and efficiently work on how to make it to the next level, Securitybulls' has an expert team of penetration testers who simulates an actual attack on your networks, apps, devices, and users.
Securitybulls developed a thorough architecture over a year that allows you to manage all the levels of security flaws discovered in your digital resources. Our system helps the firm maintain the needed security level by daily identifying threats, reducing them, and creating a cutting-edge security structure to keep their safety processes up to date.
Our Enterprise Information security Assessment Framework (ESAF) allows a company to address each level of security flaws inherent in its digital resources, allowing it to carry out daily tasks, meet compliance requirements, and increase security measures in its operations.
The comprehensive architecture of Securitybulls shields companies from all kinds of cyberattacks across the year.
By daily evaluating risks, reducing them, and creating a plan to keep your safeguards up to date with the aid of a human intelligence approach to lessen statistical error security defects, their structure helps the company maintain the desired security level.
To prevent complicated data breaches, evaluating your resources from an attacking perspective is important because criminals are constantly seeking all of the weak points to exploit. Being a part of an independent company specializing in offensive stability has given us an acute sense of natural dangers and aggressive security skills, allowing us to capitalize on and propagate in-depth knowledge about information security flaws and interference techniques for all types of technology.
Company Overview
As the commercial hub of central India, Indore's economy directly affects the complete state of the Indian economy. The economy of Indore is growing in all areas and consists of both established agriculture industries and cutting-edge corporate and IT businesses. Indore, one of Madhya Pradesh's busiest cities, is the state's economic hub. Numerous business and engineering colleges have opened in Indore in response to the booming local industry and the rising demand for experts.
The region's traditional industry, the textile or apparel sector, continues to be important to Indore's economy.
There are many textile factories in the area, but Indore remains the major center of the wholesale clothing industry. Numerous companies export textiles, and these businesses majorly impact the Indore economy's growth. The steel, alloy, and automobile industries are in the metal industries that make up a major part of the Indore economy in addition to textiles.
In addition to these conventional economic pursuits, Indore is quickly becoming India's Tire II city. The economy of Indore has a very major corporate presence, serving to be a trial ground for several businesses.
edited and proofread by nikita sharma