Trends
Ludhiana : Top 10 Best and Most Reputed Startups In 2022
Top 10 Most Reputed Startups In Ludhiana 2022
According to Nasscom's Strategic Review 2021 titled "New World: The Future is Virtual," India added 1,600 new technology startups in 2020, ranking it as the world's third-largest hub for tech startups. A total of 12,500 tech startups, including 12 new unicorns, have been created, marking the highest number in three years. Even in the face of the pandemic, India has managed to keep its startup spirit. It has about 55,000 companies in its startup ecosystem.
It's still adolescent compared to China and the US, even as the ecosystem has developed and gotten better, especially in terms of funding. To turn their ideas into reality, startups still have difficulty finding an initial investment. Instead, founders typically receive their first round of funding from friends and family. While the VC community today is much more robust, this hasn't changed. So, where is the best place to find the financing of a startup? Where does the ecosystem still need improvement?
Funding options need to be explored according to the startup stage because angels and high-net-worth individuals remain a significant source of seed funding. Following that, investors included Indian funds, global funds, the series of Large tech companies, and other conglomerates heavily fund Series B rounds of startups, says Raja Lahiri, Partner at Grant Thornton Bharat. However, among the most popular options, equity funding from Angels and Venture Capital is still the most popular. This is because they are high-risk eaters and can come in at different stages of product-market fit. Along with capital infusion, they offer guidance and partnerships to companies.
There have been three things happening in the Indian startup investment ecosystem, says Sid Talwar, Co-Founder & Partner at Lightbox Ventures. First, new venture capital funds have emerged, and older funds have been given more money to deploy; second: From Chinese and American investors only a few years ago, the international investor community now encompasses a wide range of investors; Third, the family office ecosystem has gained momentum." Talwar believes that options and experience will come to the ecosystem over time, despite its lack of either at the moment.
To accelerate the roasting and grinding of nuts by budding entrepreneurs, ICARDA and CIPHET, Ludhiana, have signed a Memorandum of Agreement (MoA) with developing entrepreneurs.
Entrepreneur Navnoor Kaur approached us to roast and grind nuts using jaggery for value-added products.
ICAR-CIPHET director Nachiket Kotwaliwale and members of the CIPHET team were present when the MoA was signed.
Agri-Business Incubation (ABI) is a program of the Indian Council of Agricultural Research that facilitates the incubation of new startup companies or enterprises with creative, commercial, and innovative ideas—supporting business, IT, and network operations in a need-based manner.
Select technologies are incubated at the ICAR-CIPHET.
A company established by Navnoor Kaur manufactures jaggery crumbs that are delicious and do not contain any chemicals or preservatives.
As a sweetener and medicine, jaggery is filled with vitamins and minerals, according to Navnoor. "In Ayurvedic medicine, it is used to purify the blood, cure infections, and is a healthy substitute for sugar and other artificial sweeteners," she explained.
Mamaearth cofounder Varun Alagh has raised his first round of investment through friends and family, followed by venture capital fundings. So what are some of the funding options one can choose? The people you partner with and the equation with them make a huge difference as well, he adds. "Raising equity capital is like getting married. You must be together continuously to build a company.".
OZiva's cofounder Aarti Gill sees good business offerings and addressing the needs of consumers as essential for a successful business in the long run. In 2020, after she has raised $5 million from Matrix Partners, she will raise the rest from debt and internal accruals. However, taking risks, embracing failure, celebrating investments exits, and other elements of the startup ecosystem are in their infancy.
Tim Draper, founder of Draper Fisher Jurvetson and an American venture capitalist, advises that understanding an investor is crucial before approaching them for funding. For example, a woman-backed business cannot have an all-male team if the investor is backing women. 
Do not bring an online retailer to him if he is only interested in technology." It's also essential for an investor to check the market size and competitors. It is necessary to know your market and competitors to demonstrate why your product or service is necessary.
There are other options for companies to raise funds than debt, equity, and venture capital. For example, entrepreneurs who have become angel investors may be seen alongside mainstream investment funds. Early-stage companies can also participate in accelerator programs to help raise funds and build their businesses with advice and networking.
Plus, several venture debt funds invest without collateral for companies seeking funding and pouring money into their marketing to accelerate revenue growth. So what are the pros and cons of crowdfunding? Founder and CEO of Nobroker.com, the world's largest C2C real estate platform, Akhil Gupta said, "Yes, it works. High net worth individuals who do not have a direct network to invest in startups can do so through crowdfunding". 
Gupta, who struggled to raise funding for his company in 2014, believes that things have improved now that Indian and Indian-owned companies find it easier to get financing.
Rather than focusing on whether it is already tried and tested elsewhere, the startup ecosystem needs to realize that the key to success is what impact the startup can make. As Chandigarh's startup ecosystem continues to grow, several companies have made headlines both nationally and internationally.
Modi's 'Startup India' campaign has helped promote startup culture. Chandigarh can become the next Silicon Valley of India if it develops the necessary infrastructure.  
India's entrepreneurial ecosystem and growth are driven by entrepreneurs and innovators from across the country. With this entrepreneurship wave changing the state's environment, Punjab, an enterprising state, is no exception. The youth are no longer worried about startups as an option for their career. Instead, they have discovered startups as solid growth companies in Punjab.
What Is A Startup?
Using disruptive innovation, a startup is a business structure built for high-growth to solve a problem by introducing a new product under highly uncertain conditions.
Startups are companies that are still in the process of getting off the ground
Grows fast,

Disrupts the market or industry,

Operates under extreme uncertainty,

and Solves a problem
According to many renowned entrepreneurs and business magnates, a startup is a culture and an attitude of building a company to solve critical pain points through an innovative idea.
Y Combinator founder Paul Graham simplifies the definition of a startup by describing it as an opportunity for growth.
Being newly founded is not enough to constitute a startup. Startups are designed to multiply. An entrepreneur does not necessarily have to focus on technology, seek venture capital, or have an exit plan. Startups are defined by one thing: growth. All other aspects are derived from growth.
When categorizing a business as an early-stage startup, should consider the following points:
Growth-Fueled
Due to this difference, startups have their word for companies looking to expand quickly. There would be no need for a separate comment if all companies were essentially the same, but some ended up growing very fast through the luck of their founders or their efforts. Rather than talking about successful and unsuccessful companies, we could compare them. Startups have a unique DNA compared to other types of businesses. Founders of Google made it different from the start, rather than just a barbershop with exceptionally lucky and diligent founders. – Paul Graham
A company's product and its demand are two things that make it unique from other businesses. Startups target largely untapped markets with their products. Entrepreneurs are passionate about creating products that the market wants and reaching and serving them all. This triggers fast growth.
Business Structure
Startups are business entities registered with the government. Unregistered entities are abstract ideas or works in progress. Even a horizontal startup will have an organizational structure, employees on the payroll, and share ownership.
Disruptive Innovation
Startups identify a new source of value for their customers by introducing new products and services. Although disruptive innovation only refers to new products or services, it is not limited to them. Innovation is rare in most startups, but companies are constantly innovating on the technology side
Using innovative channels (such as e-commerce) to offer an existing product

Develop a business model similar to the one you have already developed with added value

Can market existing products or services to new markets

Acquire products and services from existing sources
Uncertainty
Starting a business is not an easy task. The fate of the startup is affected by many internal and external factors. Most startups build their business models without considering existing market demand; thus, they face a high risk of failure in the long run.
Problem Solving
Entrepreneurs differ from small businesses by the context in which they innovate. They can solve problems that exist, or they can create problems. When you were a kid, convinced that drinking regular tap water was dangerous, so you wanted packaged drinking water.
Scalability of Startups in India
KPMG released the newest study on the Indian startup ecosystem at the start of the second month of 2019. According to the report, the country's startup population has increased from 7,000 in 2008 to 50,000 in 2018.
This is a 7.14X increase in the number of new businesses in the country, owing to the growth of the internet, improved literacy rates, and exposure to entrepreneurship information beyond the country's borders.
According to a report published by Business Line, this has prompted people to pursue innovation in various fields, including IT, AR/VR, AI, IoT, food tech, finance, health tech, and agritech, among others.
The expansion of the venture capital business is another factor driving this trend. The amount of new venture capital firms springing up, the increased availability of money, and an increase in offshore funding are all signs of expansion.
The government sparked the Startup India movement and aided the process. According to the survey, the desire to establish a business has spread to tier-II and tier-III towns like Kochi, Ahmedabad, Jaipur, Lucknow, Ranchi, Indore, and Patna.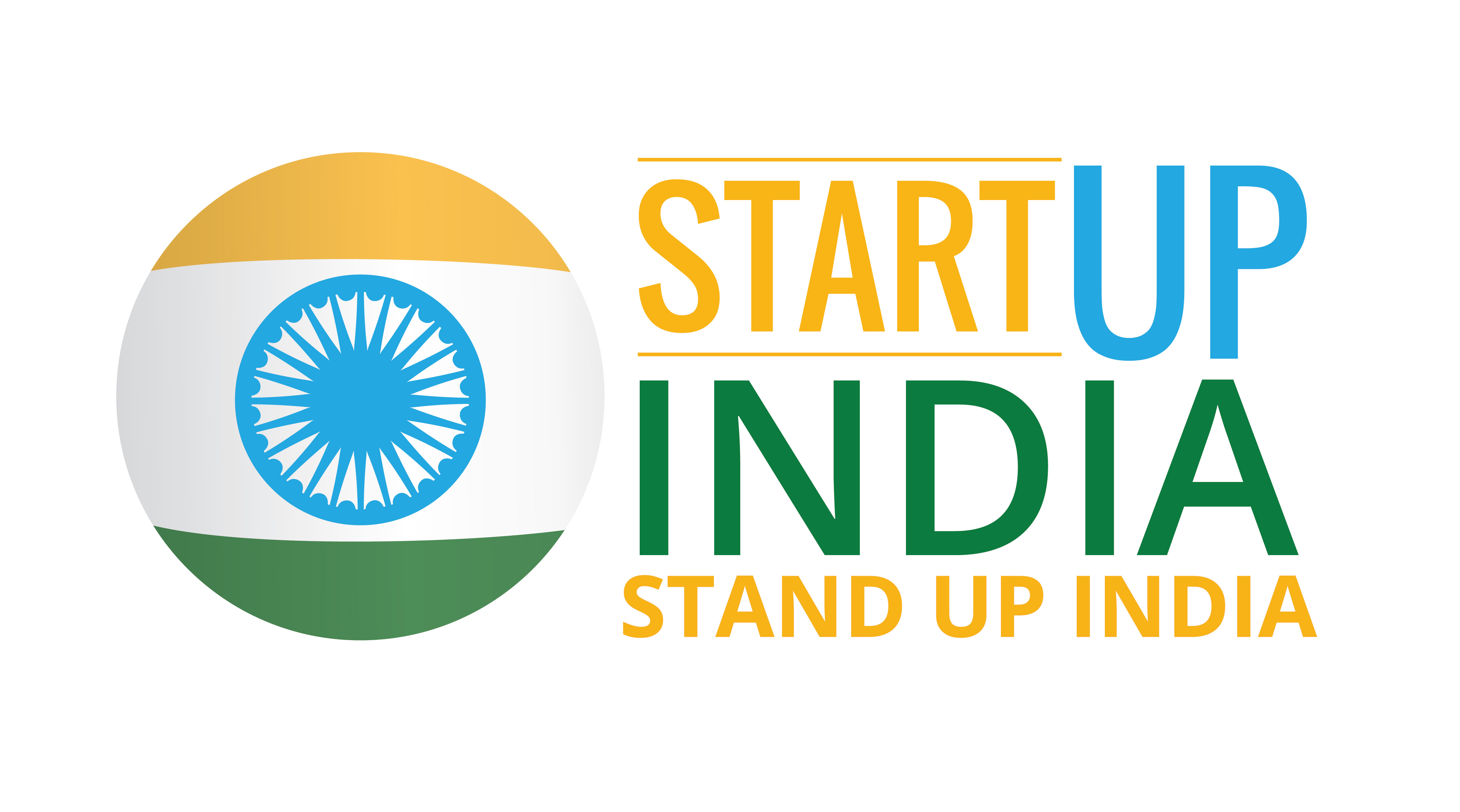 The project recognized 14,565 startups, most of which are situated in Maharashtra. For 2015-2017, Mumbai was the world's sixth fastest-growing venture capital center.
The Indian Minister of Commerce and Industry, Suresh Prabhu, posted in a tweet recently that so far, 15,667 startups have been recognized by the government-led Startup India initiative. Additionally, 2,34 lakh startups are allegedly being trained under the learning and development module.
A budget of Rs 10,000 crore was supposed to be allocated to VCs through the same program, yet the government only gave 19 percent of it until December 31, 2018. Moreover, a tiny portion of the fund has been issued due to the general election of India this year. The fund aims to give 3300 crores by March 2019. 
The latest interim budget contained no significant provisions that directly encouraged startup companies.
Startup Punjab
Entrepreneurs like Flipkart and Ola have ventured into Tier 1 cities after graduating from Punjab state-run universities. A scheme from the Punjab government, Startup Punjab, is being promoted to improve this situation. Under this scheme, the Punjab government is partnering with technical institutions to establish incubation centers and provide startup funds of Rs. 100 crore. Incubators and accelerators run by the state are encouraged equipped with the necessary support.
What Isn't A Startup?
Comparing a company with non-startups will tell you whether it is a startup. So we developed a flexible system of determining whether a company falls into this category with that in mind.
Business Plan
Startups are recognized for their unorthodox and undeveloped business models. Because demand for their product is still in its early stages, their business model is still a work in progress with plenty of room for additional revenue streams.
Many new businesses are founded based on copied business models or franchises. These businesses aren't considered startups.
Stage of the product
The startup's product or service is still in the early stages of its lifespan, or nascent. Many new businesses acquire or deal with products already on the market. Unless they innovate in other business areas, these companies aren't called startups.
Employee count
It is usually impossible to categorize a business as a startup if it has more than 100 employees. However, we cannot take this aspect exclusively into consideration.
Business age
Interestingly, the Indian government says that if a business has been in operation for longer than five years, it is no longer classified as a startup.
Revenue
After reaching a turnover of more than $50 million, a startup is no longer considered a startup.
1) WizIQ
The Founders are Harman Singh & Late Harbir Khurana. Students can collaborate with teachers and take lessons using WizIQ, an online platform for learning and teaching. This platform ranks as one of Chandigarh's top startups due to its reach. As a licensed provider of pre-built courses, WizIQ is similar to Lynda, but it also offers live classrooms with audio and video where teachers can interact directly with students.
| | |
| --- | --- |
| Legal Name | WizIQ |
| Industries | Cloud-based education platform |
| Founder(s) | Harman Singh & Late Harbir Khurana |
| Founded Date | 01 Apr 2007 |
| Total Funding Amount | $38.6B Total Funding Amount |
| Investors | 4,288 Number of Investors |
2) Jugnoo
As the first auto-rickshaw aggregator in India, Jugnoo connects users with auto-rickshaws with just a few clicks. It was founded in 2014 by Chinmay Agarwal and Samar Singla. 
A unique idea distinguishes Jumbo Basket from other eCommerce platforms. Flipkart and Snapdeal return goods to the company, which sells them to local traders. In addition, a grant has been provided to Jumbo Basket by CAN.
In recent months, Jugnoo has launched a B2B delivery network called Dodo Deliveries that utilizes the idle time of its auto-rickshaws to deliver goods. In addition, fresh fruits and vegetables are produced, and ready-to-eat meals are also available. 
Jugnoo has raised $16 million in venture capital from seven investors in three rounds. The startup processes nearly 10,00,000 transactions each month across 45+ cities. In addition to Paytm, Snow Leopard Ventures, and Kunal Bahl, Jugnoo has several investors. To learn more about it, read Jugnoo's exciting story.
| | |
| --- | --- |
| Legal Name | Jugnoo |
| Industries | Logistics |
| Founder(s) | Chinmay Agarwal & Samar Singla |
| Founded Date | 2014 |
| Total Funding Amount | $16 million |
| Investors | seven investors |
3) Pumpkart
Water pumps are sold by Pumpkart, an online eCommerce company in Chandigarh which Google has reorganized. Sundar Pichai, CEO of Google, mentioned Pumpkart during his dinner with Narendra Modi in 2016 as an example of a victorious futuristic startup. Besides having O2O stores, Pumpkart has had many expansions as well.
| | |
| --- | --- |
| Legal Name | Pumpkart |
| Industries | B2B SMART stores  |
| Founder(s) | Kamaljeet Bhatia |
| Founded Date | 01/01/2014 |
| Total Funding Amount | Want to raise $15 Million in their first round ( $162.2B) |
| Investors | 26,835 Number of Investors |
4) PayMart
The PayMart company replaces ATMs with merchants as part of its mission to remove the need for ATMs. A partnership with ICICI bank saw the company launch the first virtual ATM in India before two months had passed. The company launched the service for the first time in India. PayMart offers users the ability to withdraw money from nearby shops without visiting a bank or ATM. 
UPI, SBI Pay, and SBI Buddy are some withdrawal platforms. This is a well-known startup in Punjab's startup scene.
PayMart is a Reserve Bank-regulated company with significant operations in Punjab, Uttar Pradesh, Bihar, Delhi NCR, Haryana, and the North East. This Chandigarh-based finance company was a National Startup Awards 2020 finalist.
| | |
| --- | --- |
| Legal Name | PayMart |
| Industries | Fintech |
| Founder(s) | Amit Narang |
| Founded Date | 2015 |
| Total Funding Amount | NA |
| Investors | NA |
5) EduRev
The Edurev platform offers online courses taught by teachers and other skilled individuals willing to tutor students for free. In addition to their literal meaning, students and teachers can upload courses and take courses with Edurev, which also has fundraising capabilities. Edurev can upload videos, notes, audio, and text.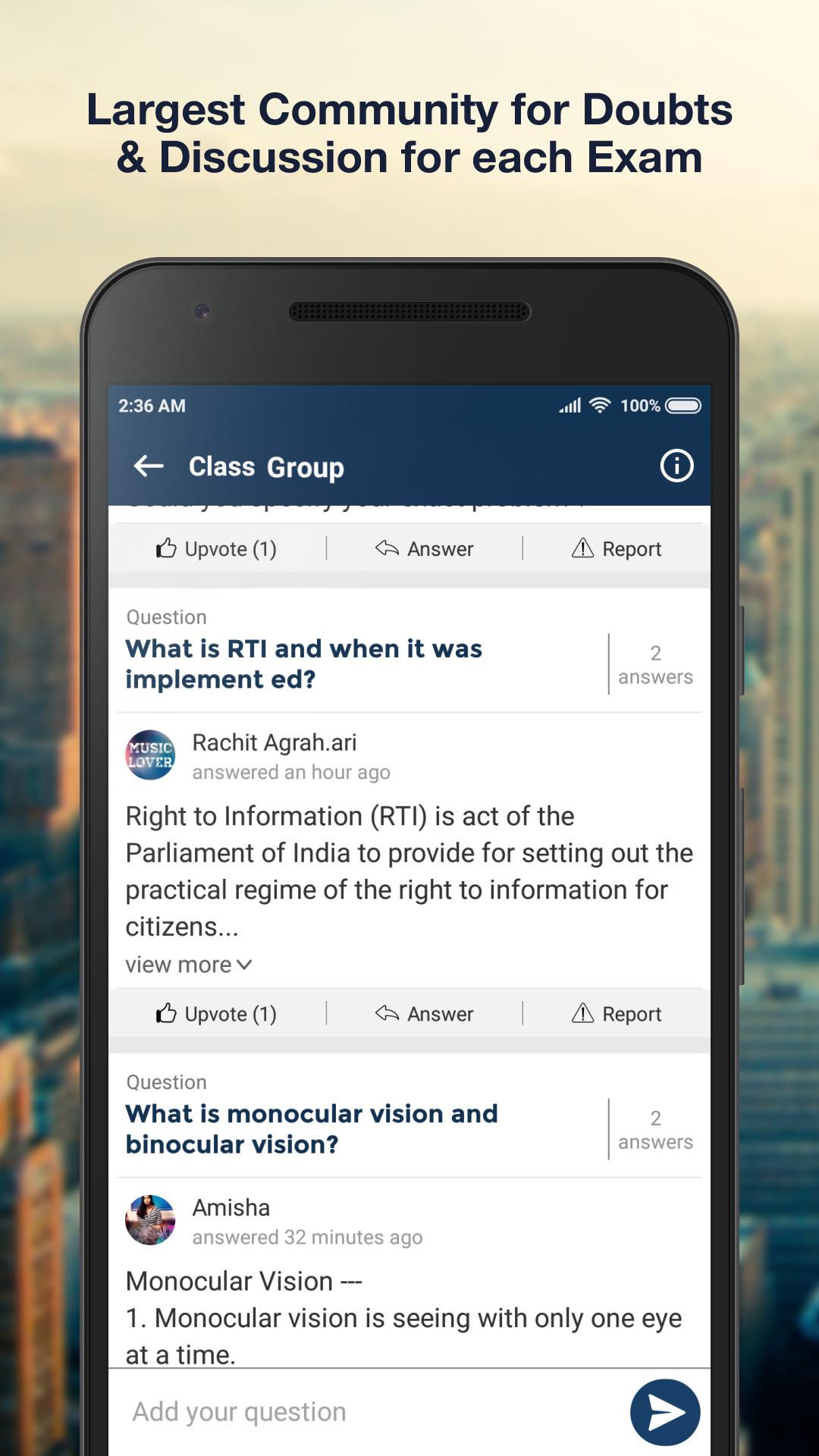 | | |
| --- | --- |
| Legal Name | Edurev |
| Industries | Online courses |
| Founder(s) | Kunaal Satija |
| Founded Date | 2017 |
| Total Funding Amount | $150K |
| Investors | Anand Chandrasekaran and Y Combinator  |
6) AgNext
AgNext provides hardware, software, and analytics to estimate food quality in agriculture. It is one of the fastest-growing industries in Punjab.
Utilizing data science, AgNext developed a product that assesses food instantly, accurately, and portable. Incubated at IIT Kharagpur, ICAR-NAARM (AgTech Incubator by ICAR, Government of India) rapidly grows the company.
We received the following awards and recognitions: Best Innovation – The CII & Israel AgTech Conference; Silicon Valley Tour – Action India Israel; Best Product – The TIECON Conference; Emerging Startup – an Award from Associated Chamber of Commerce; AgTech Tour – Tour of Israel.
| | |
| --- | --- |
| Legal Name | AgNext |
| Industries | Agritech |
| Founder(s) | Taranjeet Singh Bhamra and Mringak Sharad |
| Founded Date | 2016 |
| Total Funding Amount | NA |
| Investors | NA |
7) Comparometer
Comparometer is another successful startup situated in Mohali, near Chandigarh, receiving finance. Comparometer is an online price comparison software that allows users to compare product prices across many eCommerce websites.
With so many Estores popping up, online purchasing is becoming more complex. All online stores have varying prices because of their various tie-ups with manufacturing businesses/dealers. A product that costs Rs. 1000 on Flipkart might cost Rs. 899 on Amazon, and vice versa. No one wants to spend more on a product than is necessary. Therefore we keep hopping from one store to the subsequent searching for the best deal.
No more hopping from store to store to shop. Comparometer ends that. Instead, the company compares prices for you because they don't want you to do it yourself. As a result, you can now, with one click, see the price of a product on Flipkart, amazon, snapdeal, etc., when you open a product. So naturally, the lowest price is on the top of the list, followed by the rest in ascending order.
Infibeam, Infibeam, Shopclues, Babyoye, Healthkart, Firstcry, Pupkart, and Dogspot have all the top 12 websites of India listed on Comparometer. 
Moreover, this website allows the customer to shop for any category of products, such as mobile phones, clothing, footwear, electronic devices, home and kitchen items, toys, books, and pet products. On their website, there are currently over 30 million products.
| | |
| --- | --- |
| Legal Name | Comparometer |
| Industries | Estores |
| Founder(s) | Vineet Saini |
| Founded Date | 18 Sep 2015 |
| Total Funding Amount | NA |
| Investors | NA |
8) uTrade Solutions
It provides institutional investors and proprietary investors with a suite of multi-asset trading platforms, low latency algorithmic trading, and risk management solutions that enable smarter trading.
Over 50 global financial institutions and their customers use uTrade Solutions products and services. Innovative Idea of the year – ATW's Destination IT at North Conclave, CII; Innovative Idea of the Year – Accenture's Fintech Innovation Lab in London.
| | |
| --- | --- |
| Legal Name | uTrade Solutions |
| Industries | Fintech |
| Founder(s) | Kunal Nandwani and Ashish Grover |
| Founded Date | 2011 |
| Total Funding Amount | NA |
| Investors | NA |
9) Chandigarh Metro
There is a large digital community in Chandigarh known as Chandigarh Metro. Residents of the city can read about important events, news, and updates from the website. Chandigarh Metro has 150,000 monthly visitors and 210,000 page views, making it over 15% of the total population in the city. 
| | |
| --- | --- |
| Legal Name | Chandigarh Metro |
| Industries | Wesbite |
| Founder(s) | Ajay Deep |
| Founded Date | 29 Sep 2011 |
| Total Funding Amount | NA |
| Investors | NA |
10) Zadd Bikes
Aniket Bhardwaj and Shubham Goyal decided to commit to sustainability and took the plunge into e-bike design. Graduates made the first electric utility bike made in India from Chandigarh University. Founder and CEO of Jungle Works, Mr. Sumer Singla, provides a seed capital investment for the project. Currently, ZADD is working on the ZADD fleet, ZADD X1, and a Utility Mini.
| | |
| --- | --- |
| Legal Name | ZADD Bikes |
| Industries | e-Bikes |
| Founder(s) | Shubham Goyal and Ankit Bhardwaj |
| Founded Date | 2017 |
| Total Funding Amount | NA |
| Investors | NA |