Trends
Top 10 Promising & Scalable Startups In Visakhapatnam
Top 10 Promising & Scalable Startups In Visakhapatnam
Startups: Andhra Pradesh's capital and industrial center in Vizag. Formerly known as Visakhapatnam, it is the province's largest city. Due to its industrial background, it is familiar with technological Inventions and startups. With the rapid adoption of technology in Andhra Pradesh and the rapid growth of Vizag's startup ecosystem, Vizag is experiencing a boom in entrepreneurship.
The apex IT industry body in the country, the National connection of Software and Services (Nasscom), has opened the Sunrise Startup Village at Rushikonda in Visakhapatnam, Andhra Pradesh, as its startup warehouse after signing a Memorandum of Understanding with the state government in March. Nasscom launched its 10,000 startup project in Bengaluru in 2013 and now has a workspace in Andhra Pradesh, its first startup warehouse. So who would offer six months of incubation in the warehouse for affordable co-working spaces? To this end, Nasscom has selected five teams to participate in its Visakhapatnam incubation program.
Additionally, SAP will also be getting space at Startup Village housed in TIP, the Technology Research. Furthermore, SAP signed an MoU with the Andhra Pradesh government to open a startup accelerator. The company plans to make Visakhapatnam a startup hub by launching its operations under the mentorship of Bengaluru-based startup experts. In January 2017, SAP signed a memorandum of understanding with the government of India to strengthen the startup ecosystem. The company is the first multinational company to do so. Over 3,200 startups have been incubated by SAP in the past four years.
Vizag is the final stop of DigitalOcean's BIGShift project.
A jury will evaluate five startup ideas and business models presented by the five startups participating in BulShift Pitch.
Vizag, a place with a lot of beach and ports, is slowly becoming one of the fastest-growing startup hubs in India. We can find a list of some of the key business entities in Andhra Pradesh.
Within the last five years, about 950 startups have been known as part of the "Startup India" scheme by the department to promote industry and internal trade (DPIIT). The government of India launched startup India in January 2016 as a flagship project for giving Inventions and entrepreneurship and for providing jobs.
According to official statistics, 950 startups were responsible for creating about 9600 jobs in Andhra Pradesh. So far, Visakhapatnam, Anantapur,  Kakinada, Tirupati, and Tadepalli have all built business incubators.
The employment created by startups in Andhra Pradesh compared to the startups known by the DPIIT in other major provinces.
According to the latest data released by the Bureau of Labor Statistics, the province of Maharashtra has the most jobs (1.21 lakh), followed by Haryana (41,533), Gujarat (43,313), Uttar Pradesh (54,500), Delhi (75,784), and Karnataka (92,444). While Andhra Pradesh is nowhere near the number of 37,202 jobs created by its neighbor Telangana since January 2016, Andhra Pradesh still produces a lot of jobs.
Andhra University chair of DPIIT-IPR, Prof Hanumanthu Purushotham, formerly of the National Research Development Corporation, said the province is taking many projects to encourage the startup ecosystem here. The same has led to many young people entering startup land. Who can only improve a startup culture in the province by improving seed funding, infrastructure, and mentoring support? On its part, Andhra University has constructed a separate building for the university's incubation center," said Prof Purushotham.
For three consecutive assessment years of 10 years beginning from the year they are incorporated, startups are exempt from taxation based on provisions of the Income Tax Act under Startup India.
This province's 950 startups are in different stages of development according to their growth cycles – starting with ideation and validation to traction and scale. As an example, School Radio in Visakhapatnam, run by Aruna Gali, has just started scaling up. In addition, efforts are being made help improve children's lives and youth's communication, participation, and voice capacity.
In addition to manufacturing chemical-free Ayurvedic products for skin, hair, health, and wellness, 'House of Tribe Private Limited,' the startup from East Godavari, is also in the scaling phase. 'Spectrum Forages' is a startup from the Krishna district that focuses on agricultural technology.
 It is becoming more evident that technological advancements are occurring in Visakhapatnam, or Vizag, the industrial center of Andhra Pradesh. Many startups have also been able to thrive due to this.
Many skilled and dedicated enablers have worked with the state government, including incubators, accelerators, venture capitalists, and government agencies.
The industry connection representing the IT, BPM, and electronics sectors in Andhra Pradesh is iTAAP. Other connections are StartAP Fest (by, and for Andhrapreneurs), Innovation Society (which fosters entrepreneurship and a culture of Inventions in AP), Nasscom, and others.
Vizag startups have done it all, from helping artisans and weavers sell products online to training job seekers and facilitating marketing campaigns for companies. The province of Andhra Pradesh stretches across India's southeastern coast, and it is known for both its technology and eco and cultural tourism. With tensions eased after Telangana was formed, Andhra Pradesh has supported startups at all levels and is now ready to do business.
According to DIPP and World Bank Ease of Doing Business rankings, Andhra Pradesh is the easiest province in India to do business in. In 2018, there were over 800 startups in California, and more have formed since then.
As a direct consequence of the government's active participation, the number of startups and entrepreneurs has increased in the province. As part of the Inventions and Startup Policy 2014-2020, implemented in the form, the government created the Innovation and Capacity Building Mission to promote the startup ecosystem in the province. Additionally, it participates in Venture capital funds that have been approved by the SEBI, contributing up to 15% of the funds' capital as a limited partner.
Many startups are based in the province's progressive cities like Visakhapatnam and Guntur. DataLabs shows that five startups have been funded in Vizag over the past four years, with the total amount exceeding $11 million. With its NASSCOM 10K startup warehouse, set up in connection with the Andhra Pradesh government, NASSCOM is one of the organizations promoting startups in the city.
We will Vizag with the BIGShift tour as part of the government's projects and supporting startup growth. In this project, startups and entrepreneurs from the city will be brought together to network and engage with the established players in the ecosystem.
The applications for the BIGShift tour are free of charge since Vizag is the final city in the six-city tour.
The Vizag Enablers enable Early-stage startups.
Fintech Valley Vizag is a project launched by the state government in December 2016 to build up infrastructure for startups in the financial sector, which will attract investors and startups. Many firms, including Whub of Hong Kong, HDFC Bank, SOSA of Israel, Fintech Connection of Hong Kong, and Singex, participated. They established a comprehensive ecosystem for fintech startups in this way.
AP has also created the Andhra Pradesh Innovation Society (APIS) to foster entrepreneurialism and a culture of Inventions and create a world-class technology startup ecosystem. Inventions and Startup Policy is ensured by APIS, a dedicated agency in the province.
Investor Community:
Vizag, for example, has nine active investment companies, according to DataLabs. Investment companies form the most important part of the city's enabler community. Among them are companies like Alcove Partners and Govin Capital, which are investors and accelerators, and mentorship companies.
An industry connection with members startups, the IT connection of Andhra Pradesh (ITAAP) was formed in 2009. Amaravathi TiE is led by MV Sri Bharath and Ravi Eswarapu of Alcove Partners. Sanjay Vijayakumar, founder, and chairman of Startup Village. Winny Patro, CEO of APITA, Y. V. Ratna Kumar, CEO of APIMS, and Y. V. Ratna Kumar, chairman, and managing director at APIMS.
Coworking Spaces For The Startups:
Startup incubation services, Vizag has actively provided them with coworking facilities that ensure smooth operations. As a result, the city has over 11 coworking spaces as per DataLabs.
Startups may choose from many coworking spaces such as Nanospace, My First Office, Regus, Quebexpro, and Sunrise Incubation Hub to meet their infrastructure requirements. NASSCOM's 10K project is being implemented at Sunrise Incubation Hub, a state government coworking space, and startups are invited to use the facilities for free.
Private Companies And Investor Organizations:
TiE Amaravathi, ITAAP, CII-Andhra Pradesh, and FICCI are a few private companies that facilitate networking and collaboration between startups.
Incubator And Accelerator Community:
While Vizag is less active in the incubator and accelerator category, it supports growth and scaling for its startups. APMedTech Zone and NASSCOM 10K are two of the most prominent examples. However, today, NASSCOM helps startups through events, projects, and more, despite having established a warehouse there earlier. Some of the most active accelerators include SAI (Startup Accelerator India) and Gastrotope. 
FICCI (Federation of Indian Chambers of Commerce & Industry) and the University of Texas, Austin is involved in Xlr8AP, a joint project of the AP state government, FICCI, and UTA. AP's government has developed these programs to help startups grow and scale up sustainably.
Government's Active Participation:
Governments across the country have realized the importance of onboarding key stakeholders of the ecosystem through leveraging a common platform as an example the Andhra Pradesh province Innovation & Startup Policy.
The policy has five key pillars:
Integrated infrastructure: plugin hardware and software for startups, accelerators, technology partners, incubators, IPR facilitators, etc.

They are feeding startups with a talent pool to build human capital.

Accelerators & Incubators: Renowned partners with expertise who can provide custom-made solutions programs for incubation & acceleration

Changing government departments' pain points using novel technologies for better governance

Public-private partnerships and government agencies facilitate funding.
In partnership with the AP government, a-Scale, Anthill Ventures' new market access program, was launched in May 2019. To support the Smart City Mission of the Indian government, the project is designed to help the government identify smart city solutions in Asia. Plus, startups get the chance to pitch to the right audience and connect with the investor community.
BIGShift: The Vizag Agenda
During the BIGShift tour, Vizag is the final stop. As part of BIGshift, numerous startups and budding entrepreneurs have shared their ideas, networked, and grown with their fellow entrepreneurs. With events in Nagpur, Kochi, Indore, and Ahmedabad, BIGShift has traveled across the country since Chandigarh.
The project has highlighted innovative ideas played out in Tier 2 cities. In addition to presenting their creativity to key stakeholders from their city's startup ecosystem, they also had the opportunity to network with other early-stage startups. Since hundreds of applications for the BIGShift Vizag Edition are already flowing in, BIGShift will certainly conclude in style and in a bigger way than any of its predecessors.
APIS (Andhra Pradesh Innovation Society) will host this year's BIGShift in Vizag on Oct. 4. There will be speakers including Anand Govindaluri, CEO, MP Dubey, Govin Capital, director, Sreedhar Kosaraju, STPI, president-designate, Murali Krishna, ITAAP, founder, Prabhakar Jayakumar and Fluentgrid, country director, India, DigitalOcean.
The BIGShift Pitch, in which a jury of industry heavyweights will examine the ideas and business models of five Vizag companies, will be the night's centerpiece. They will receive infrastructure credits, priority support, training, and assistance finding mentors for their startups if they are accepted directly into DigitalOcean's Hatch Program.
As part of the BiGShift Pitch project, early-stage startups can showcase their business models, products, and market propositions to the veteran members of the startup community from each region. The event is open to any startup based in Vizag at the early stages of its business development.
The Startup Story Of Vizag
Startups that have made their mark in the market and attracted investor interest are a testament to the vigor and growth of Vizag's startup ecosystem. Many startups incubated at NASSCOM 10K are found in Vizag, including Dronamaps. Through NASSCOM, who displayed products at NASSCOM Product Conclave, NILF World Congresses, and the NASSCOM INNOTREK Program in Silicon Valley. In addition to participating in BIGShift 2017, Dronamaps was also a pitch participant at Vizag.
Fluentgrid is another company that makes software products in the city. Two MODI Awards 2019 were given to the startup by ET Now in February 2019. This includes two awards for its consumer-oriented applications and three for its mobile Inventions. Additionally, Murali Krishna Gannamani is regarded as one of India's top 100 great people managers by the Great Manager Institute and Forbes India.
Several startups in Vizag have left their marks on the market and attracted buyers, which is a testament to the growth and vigor of the startup ecosystem. One of the most popular Vizag startups is Drona Maps, incubated at NASSCOM 10Kare. The NASSCOM Product Conclave, NILF World Congress, and the NASSCOM Innotrek Program in Silicon Valley will display products through NASSCOM. In addition, as part of the BIGShift 2017, Dronamaps participated in a pitch event in Vizag.
FluentGrid, a company offering software products, is also a household name in the city. Two awards were conferred upon ET Now in February 2019 for its MODI (Model Development project) program. The organization's apps have been known for their innovative function and design. Moreover, Murali Krishna Janamani was awarded one of India's top 100 Great People Managers by the Great Manager Institute and Forbes India.
The population of Vizag makes it the 9th largest city in India. Living in this city is very affordable, and it's a great place to live. Many multinational banks have developed the city. The country's largest IT sector once consisted of a fishing village. Visegrád is a city with one of the fastest-growing populations globally. During the past year, the GDP of this city was 4.3 billion dollars. The per capita income of the city was extremely high. The oldest and largest ports in the country were founded in 1926. The local economy has grown due to the development of the IT sector. Here is the list of some startups in Vizag with revenue of at least 5400 crores.
Yes!poho
By allowing artisans and weavers to connect directly with customers online, the startup was started in 2017 by Raghuram Kuchibhatla.
Once a saree is ready, an agent is dispatched to inspect it before shipping. Once an order is received, weavers are notified by operational hubs near their villages. 
So far, the startup has on boarded close to 40 weavers from villages in Andhra Pradesh, including Veeravaram and Ramachandrapuram, Tamil Nadu's Kullakkapalayam and West Bengal's Badkulla, as well as Bihar's Champa Nagar and Telangana's Pochampally. 
| | |
| --- | --- |
| Legal Name | Yes! poho |
| Industries | Ethnic wear & Sarees online |
| Founder(s) | Raghuram Kuchibhatla |
| Founded Date | 2017  |
| Total Funding Amount | $2.2B |
| Investors | 537 Number of Investors |
Acro Marc
By providing a platform that lets users buy from any store, AcroMarc's mobile app and website aim to revolutionize the way people discover and shop. This online and offline shopping platform offers a complete offline shopping experience. It originated in December 2014 and provided excellent offline shopping experiences.
Any product can be purchased seamlessly from any store in any Indian city using AcroMarc (with a delightful checkout process).
An app that provides private sharing and small group conversations, AcroMarc is centered on one-to-one and small group communications. It uses massive amounts of data to simplify complexity and produce a simple, personal rating and size based on body measurements, fit, style preferences, and performance requirements. Users can get the best ideas on budget-friendly products that will give them a stylish, sophisticated look with the help of a virtual styling room.
| | |
| --- | --- |
| Legal Name | AcroMarc |
| Industries | Offline shopping expirience |
| Founder(s) | Shiva Karan |
| Founded Date | 2015 |
| Total Funding Amount | $10.3 million |
| Investors | NA |
Wellness Hub
 He founded Wellness Hub in 2012, in which he is the director. Through stress management, proper diet, sleep routines, exercise, and much more, the Wellness Hub aims to help people achieve optimum wellness. In addition, clients can connect with therapists through the Wellness Hub.
To make the counseling process as seamless as possible, the Visakhapatnam startup wants to simplify the process. No matter which service you choose, Wellness Hub wants to make fitness accessible to the entire community, whether in-person sessions at its hubs, a video session, a chat session using its mobile app, or a phone consultation.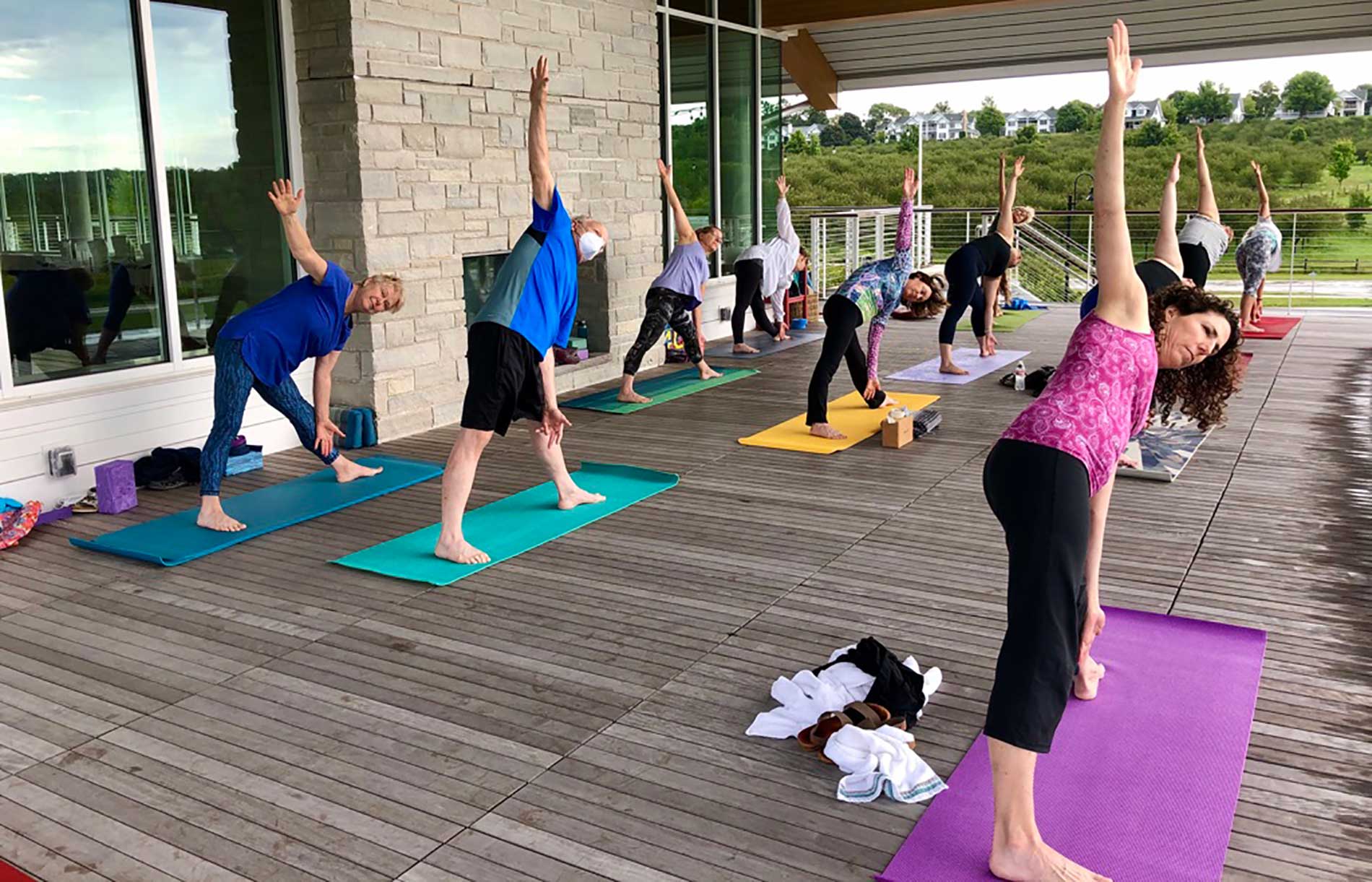 | | |
| --- | --- |
| Legal Name | Wellness Hub |
| Industries | Online Counselling | Wellness Services |
| Founder(s) | Akash Sinha |
| Founded Date | 2012 |
| Total Funding Amount | $30,078,163 |
| Investors | NA |
Yeskart
Visakhapatnam has a housing market called Yeskart. An online shopping-comparison tool was launched by Sankar Rao Vysyaraju and Vysyaraju Sreenivasrao in 2016. The online marketplace is called Hyper Home Market SCART. More stories in the mall than local stores sell laptops, electronics, toys, watches, shoes, books, etc. Currently, he is the founder and CEO of Sankar Ra Vysyaraj, a member of the Yeskart 1 Group.
Yeskart, the long-awaited online store of Eckart Private Limited, has now been launched. Certainly, it offers various packaging and packaging services, making it possible for online shoppers to search for different orders and then purchase the products from nearby stores.
| | |
| --- | --- |
| Legal Name | Yeskart |
| Industries | Display the offers extended by different Merchants |
| Founder(s) | Sankar Rao Vysyaraju |
| Founded Date | 2016 |
| Total Funding Amount | $5.9B |
| Investors | 1,281 Number of Investors |
Interview Buddy
Job seekers and employers can connect through Interview Buddy, founded in 2017 by Ujwal Surampalli.
Job seekers can use it to interact with industry experts in real-time. In addition, the startup provides candidates with feedback during the interview practice process.
The interviewing experts at Interview Buddy have an average of more than nine years of experience in conducting mock interviews. In addition to video conferences, the startup has sentiment analysis, among other features.
Students and job seekers can use Interview Buddy to prepare for effective interviews. They can communicate and receive training from experts in the field at any time, practicing interviews in a stress-free and fun environment by simulating real-world workplace issues.
As a result of the video interview, the specialist writes a commentary about the candidate's activities. An email will be sent to the candidate at the end of the interview summarizing the results of the questionnaire and its implementation (body language, interview, etc.) and providing a link to the meeting recording. Our guide to preparation and tips on preparation allows candidates to compile a list of questions they are interested in at any time.
The word "lying" is misused and taken for granted by students if they do not realize how important it is to reach their dreams. You can easily find ethics resources and process informal conversations using Interview Buddy.
| | |
| --- | --- |
| Legal Name | Interview Buddy |
| Industries | Interview Practics |
| Founder(s) | Ujval Surampalli |
| Founded Date | NA |
| Total Funding Amount | NA |
| Investors | NA |
Saif Automation
Vizag-based With the use of water drones known as 'Saif Seas,' Saif Automation hopes to reduce drowning incidents. They can use these drones in an emergency at sea or in other bodies of water.
Crew members can control and maneuver the drone once released into the water, allowing it to reach and pick up a drowning person and transport them to safety.
Aliasgar Calcuttawala, his father Ahmed S Abdeally, and his brother Taher Ahmed founded the company in 2018. Its offices are currently located in Visakhapatnam and Kolkata.
| | |
| --- | --- |
| Legal Name | Saif Automation |
| Industries | IT service & computer repair |
| Founder(s) | Aliasgar Calcuttawala |
| Founded Date | Apr 28, 2018 |
| Total Funding Amount | NA |
| Investors | NA |
Ioninks 
It develops software, web applications, mobile applications, and android apps. Ioninks is a software development company that meets all kinds of software requirements. With "Ioninks," you can easily create a mobile app with flutter technology. In both Android & iPhone, we achieved more realistic user interfaces by using the Flutter framework. As a result, we received an average client rating of 4.8.
| | |
| --- | --- |
| Legal Name | Ioninks  |
| Industries | Deliver custom software development and digital solutions |
| Founder(s) | Sravan |
| Founded Date | NA |
| Total Funding Amount | NA |
| Investors | NA |
Millionth Mile
Among the Digital Marketing firms is The Millionth mile, which designs products, promotional materials, and billboards in addition to social media campaigns. Afterward, you can create the products you need based on market research and data founded by Akhil Jonnavithula.
The consulting company, Vizag's millionth mile, is run by Farooq Chisti and Prim Say, who offer online and offline reputation management for companies. In addition, the startup company offers digital marketing, branding, UI / UX design, and direct marketing. According to them, Small SEO tools have approved their site on page SEO.
You can also make your brand on this site. The company also claims to have a very large customer base, as an example Amaticode and IFS Consultant.
| | |
| --- | --- |
| Legal Name | Millionth Mile |
| Industries | Digital Marketing Company  |
| Founder(s) | Akhil Jonnavithula |
| Founded Date | 2012 |
| Total Funding Amount | NA |
| Investors | NA |
My Vedhika
My Vedhika is an app, a one-stop mosaic solution for hosting amazing events you've only imagined. It's a one-stop-shop for everything connected to event planning and management, including function venues, food, decorations, event organizers, sound and lighting, etc.
Users can book their requirements for events. There are a variety of budget ranges within each category using shopping carts with the greatest bargains and offers. In Vizag, customers may easily locate dine-out restaurants, places to drink and party, luxury dining, buffet restaurants, international restaurants, etc.
| | |
| --- | --- |
| Legal Name | My Vedhika |
| Industries | Access to event management, planning, and organization |
| Founder(s) | Sarat Adireddi |
| Founded Date | NA |
| Total Funding Amount | NA |
| Investors | NA |
Symbiosys Technologies
The Symbiosys Technologies Group is one of the largest global information technology companies in Vizag, Andhra Pradesh, India. The model is based on Finetech. Engineering services, metal design, IT project management, BIM models, cloud models, 3D laser scanning, and software development are among their services. Web design solutions in the UK, USA, and other countries.
Symbiosys Technologies has 9.58 visitors per month on its 4162,369 websites, according to Semrush. In addition to Financial Services, Retail, Distribution, Manufacturing, Healthcare, Public Sector, Telecommunications Companies, and Travel, Symbiosys Technologies, one of Visaxapatnam's leading IT firms, provides services to various industries that include distribution, transportation, retail, manufacturing, and distribution.
| | |
| --- | --- |
| Legal Name | Symbiosys Technologies |
| Industries | Finetech |
| Founder(s) | Shri Naresh Kumar |
| Founded Date | 2001 |
| Total Funding Amount | NA |
| Investors | NA |
edited and proofread by nikita sharma