Trends
Top 10 Unicorns in Estonia
Top 10 Unicorns in Estonia
It is not our goal to predict the next unicorn by ranking the Estonian technology companies every year, but rather to keep an eye on the growth of the value of technology companies that were founded by Estonian founders in the last few years, as well as to anticipate their future growth potential. By applying the same methodology to companies at a given time, the goal is to provide a comparative assessment of their value.
As Indrek Uudeküll, the managing partner of Prudentia Advisory, leads the compilation of the TopTech ranking explains, technology companies are typically excluded from classic rankings based on comparable multiples. The Estonian Founders Society and Siena Secondary Fund, together with the Estonian Founders Society and Siena Secondary Fund, have decided to celebrate the Estonian tech startup industry by creating a new format since the fourth industrial revolution.
Before that, he participated in Estonia's most valuable companies ranking project created in cooperation with Nasdaq Tallinn. According to the results of 2019, Eesti Energia won TOP101.ee with a value of €1.6 billion. Shares of Wise were worth almost €10 billion when they were listed this summer," Uudeküll writes.
Rannus says that 2021 has been a breakthrough year for the whole industry, according to Siena Secondary Fund, which invests in secondary markets in technology companies. "This year, Estonia is approaching the magical €1 billion mark raised by its startups – which is equivalent to more than 3% of its GDP, just to put things into perspective. The listing of Wise and the sale of Pipedrive have been accompanied by a massive influx of capital. A quarter of the market capitalization of the Top 25 technology companies in Estonia exceeds the government budget of the country, and this sector deserves public attention and appreciation."
He is extremely happy to see the development of Estonia's technology sector, according to Lars Trunin, Head of UK Product at Wise, this year's TopTech winner. The number of smart founders solving societal problems is increasing. The same problem is being solved by Wise. Recognizing a team's accomplishments motivates them to keep striving for even greater achievement. In TopTech, we're in good company."
As has been the case with Skype a decade ago, Estonians refer to Wise, Bolt, and Pipedrive with pride when they talk to friends abroad. The fact that millions of people use these companies every day around the world makes them widely recognized regardless of how small their home country may be. As the list progresses, it becomes more intriguing. Now is the time to wonder where our next unicorns will be hiding inside Skeleton supercapacitors, riding aboard Starship robots, or being verified by Veriff."
TopTech ranking methodology
Technology companies founded by Estonian founders are monitored by TopTech at all stages, taking into account the potential growth in the future. According to a similar methodology, companies' values are assessed at a specific point in time.
Only technology companies that follow a similar approach to those of the Founders' Association's startups are included in the ranking. Those companies with at least one Estonian founder, a registered company in Estonia, and at least 20% of employees located in Estonia are fast-growing technology companies.
Based on the last funding round, the companies themselves provide additional insights based on publicly available financial information. Using revenue multiples, the valuation of the company will be adjusted if the last funding round was more than 12 months ago.
In the case of a company without raised funding, a sample of comparable companies listed on an exchange or who have raised capital in the past 12 months will be used to calculate the value. Listed companies are valued based on their market cap as of 31.07.2021. An investor's sales price is taken as a value if the company was sold within the last 12 months. In this case, the enterprise value and equity value are similar due to the nature of the technology sector (low debt ratio).
Skype 
In addition to voice calls over the Internet, Skype also allows users to chat online, transfer files, and hold video conferences. A peer-to-peer file-sharing application, Kazaa Media Desktop (once capitalized as "KaZaA", but usually written as "Kazaa") was founded in 2001 by Danish entrepreneur Niklas Zennström and Danish entrepreneur Janus Friis, who had experience in venture IT business before starting Skype in 2002.
A peer-to-peer project was initially named SKY Peer-to-Peer, and later abbreviated to Skyper. Several Skyper-related domain names, however, already existed. After dropping the final, domain names were available for the current title.
Since Skype provides almost free phone services via download and Internet connection, it has become a serious competitor for phone companies. This software client may lead to a decline in business for pure phone service providers due to the growing popularity of wireless networks.
Voice over Internet Protocol (VoIP) technology is used for the application, which is known as the Skype protocol. Official applications that use the protocol have been closed-source and are not publicly available. As opposed to the typical client-server model, this application works as a peer-to-peer application (based on the Kazaa software originally developed). Users' accounts are completely decentralized and distributed throughout the network, i.e. on their computers, allowing for scalability very easily to very large numbers without having to build expensive centralized infrastructure.
There were 100 million registered users in April 2006. According to September 2011, 663 million people had this privilege. This number was 530 million in 2009. In 2014, the company's share of international calls increased from 2.9% to 40%. In 2022, there will be 1.95 billion users worldwide.
A free and paid version of this video calling and VOIP application is available. In some countries, free calls from this application are available to other users, while calls to other landlines and mobile phones are charged. In the United States, for example, you can make unlimited calls for $2.99 per month. The alternative to a subscription plan is to purchase Skype Credit. Subscriptions can be accessed through tutorials.
Playtech
As a result of his partnership with companies from the multimedia, software engineering, and casino industries, Teddy Sagi founded the gaming software development firm Playtech plc in 1999.
It has since evolved into a global leader in the development and licensors of mobile and web-based gaming software. As a one-stop shop for gaming operators, the business is headquartered on the Isle of Man, and is described as:
In the responsible gaming and regulated markets sectors, they are leaders in next-generation content and technology

Pioneers in omnichannel gaming

Innovative game designers

Providing complete solutions for global brands

Our software can be downloaded and/or played immediately in either instant-play or download modes, or we can integrate it with multi-platforms, either per game or in batches
Throughout the past few years, the company has grown steadily through the acquisition of smaller software operators and dedicated software firms. In just about every corner of the online gambling industry, Playtech has established its presence through this growth strategy.
With more than 600 games available across multiple channels, it offers slot machines, blackjack, roulette, poker, bingo, scratch cards, video poker, video poker machines, and virtual sports betting.
Meanwhile, Asian and European markets offer the biggest live dealer offerings. The live casino launched in the Latvian capital Riga in early 2017 and features native-speaking dealers for the Romanian, Spanish, Italian and British markets.
The range of land-based products developed by Playtech includes pub and restaurant solutions, bingo settings, betting shops, arcades, and casinos.
In addition to creating campaigns and commission structures, Mexos offers clients affiliate management, CRM, and more.
No matter what content is played, wherever and whenever it is played, and no matter what device it is played on, the company believes that every gaming experience should be the same.
With Playtech ONE, players can enjoy any game, anywhere, anytime, on any device or platform.
Also, the company promises to safeguard players and prevent fraud by providing hosting services for their needs.
Ladbrokes, William Hill, and Bet365 are among Playtech's UK clients, as are Sisal and Snaitech in Italy, as well as regulated agencies.
Wise 
Kristo Käärmann and Taavet Hinrikus founded Wise (Skype's first employee). Hawala money transfer systems have been compared to its system.
The first year Wise was in operation, it handled €10 million in transactions. The Guardian named Wise as one of the top 20 tech startups in East London in 2012, Wired UK named it Start-Up of the Week in 2012, TechCrunch called Wise one of the five startups to watch at Seedcamp's 2012 US Demo Day, and Startups.co.uk named it one of the top 100 startups.
Pressure from banking providers forced Wise to stop accepting Bitcoin purchases in April 2013. In certain specific cases, Wise could be up to 90% cheaper than the big four UK banks, according to independent comparison site Monito.
A CNBC Disruptor 50 list ranked Wise No. 8 in May 2015, and a World Economic Forum Tech Pioneer award was presented to the company in August 2015.
A British bank internal memo stated that Santander would lose 84% of its money transfer revenue if it had the same charges as Wise on 8 April 2017. The APAC hub in Singapore was also announced in April 2017. A Brussels office was announced by the company in 2019. It announced in May 2017 that after six years of operation, the company had turned profitable and that its customers sent over £1 billion per month.
As reported by Sky News on 21 January 2021, Wise has appointed Goldman Sachs and Morgan Stanley to coordinate its IPO. The company changed its name to Wise on 22 February 2021. Additionally, a new domain name was launched with the rebranding. As part of its expansion beyond international money transfers, the company rebranded.
An announcement in the company's prospectus on 2 July 2021 announced Taavet Hinrikus' departure in a year. Furthermore, David Wells was announced as his replacement.
The company went public on 7 July 2021, and its market cap reached $11 billion.
Wise CEO Kristo Käärmann has been included on the list of companies and individuals penalized by the Financial Conduct Authority for deliberate defaults regarding their tax affairs on 27 June 2022. A 12-month period would begin in September 2021 for him to remain on the list. His tax bill for 2017-2018 reportedly totaled £720,000.
Bolt 
Its operations began with 50 drivers in 2013 when Bolt (Taxify) was launched in Estonia. With Bolt, people can move faster, easier, and more affordable. Since the Bolt was introduced, urban mobility has become more sustainable and accessible.
Your destination is selected, you request your ride, you meet your driver, and you're done. Bolt values drive, integrity, and intelligence more than experience when seeking work. Thousands of Bolt employees started their careers without any experience, so they want people who are enthusiastic, hardworking, and caring.
There are many cities in Nigeria that Bolt serves, including Lagos, Akure, Warri, Kano, Calabar, Umuahia, Owerri, Zaria, Abuja, Ibadan, Uyo, Benin city, and others. Aside from micro mobility rentals and automobile sharing, Bolt takes pride in offering food delivery services through Bolt food.
By cutting transportation charges, Bolt was able to oust Uber from the market. Consumers can also take advantage of a fantastic deal with the Bolt app by using promotional codes.
Upon successful completion of a trip, Bolt receives 25% to 20%. Bolt drivers receive an average of 80% to 85% of the total payment.
Upon accepting your request, a driver may cancel the trip within two minutes. After waiting for the customer for over 5-8 minutes, if the driver withdraws the request, a cancellation fee will be charged. It all depends on the market.
All Bolt drivers are verified through its verification platform before they are hired. To verify whether drivers' information matches all official databases, their verification procedure involves carefully inspecting every document they submit.
To ensure that drivers are properly documented, Bolt partners with "YouVerify".
The Bolt app will display all the information related to the driver, the car, the plate number, and the model/make when you request a trip.
The ETA (Estimated Time of Arrival) tool provides a way for customers to share their travel status live on the map with friends and family, including their driver information.
Drivers can be rated through Bolt's rating option. You are also protected from the beginning of your journey to its end with ride trip security. Each journey is covered by Bolt.
Considering that Bolt encourages customers to factor in the driver's time and effort to recover their lost items, Bolt's compensation payout depends on that judgment.
5. Pipedrive 
Small businesses can now access Pipedrive's innovative revenue management platform for sales and marketing. The company's new logo, which addresses its shift from a single-product platform to a multi-product platform, embodies its new focus on growing small businesses.
Over the years, our customers have transformed from micro businesses to small and medium-sized businesses (SMBs). Our new brand communicates our commitment to providing small businesses with the best platform to grow. Our tools are designed to empower people, teams, and companies to perform at their best by learning from the pains and successes of our users. In everything we do at Pipedrive, we are focused on delivering real results for real people," said Heidrun Luyt, the company's CMO.
As part of the company's new branding, the company will strive to provide new solutions to help SMBs grow their businesses. It's all about helping people and making their lives as convenient and productive as possible, which is the philosophy behind the positioning statement. Pipedrive has grown from its roots as a sales tool to become a multi-product platform that connects leads, clients, and other business areas across the company.
With the addition of Campaigns by Pipedrive to its product suite, Pipedrive has recently expanded its marketing offering. We are planning to launch additional products in the coming months to help our customers seamlessly transition from sales to after-sales project management. It is Pipedrive's core competency to enable customers to unlock their full commercial potential and realize next-level growth. We have rebranded to reflect this evolution," said Luyt.
Zego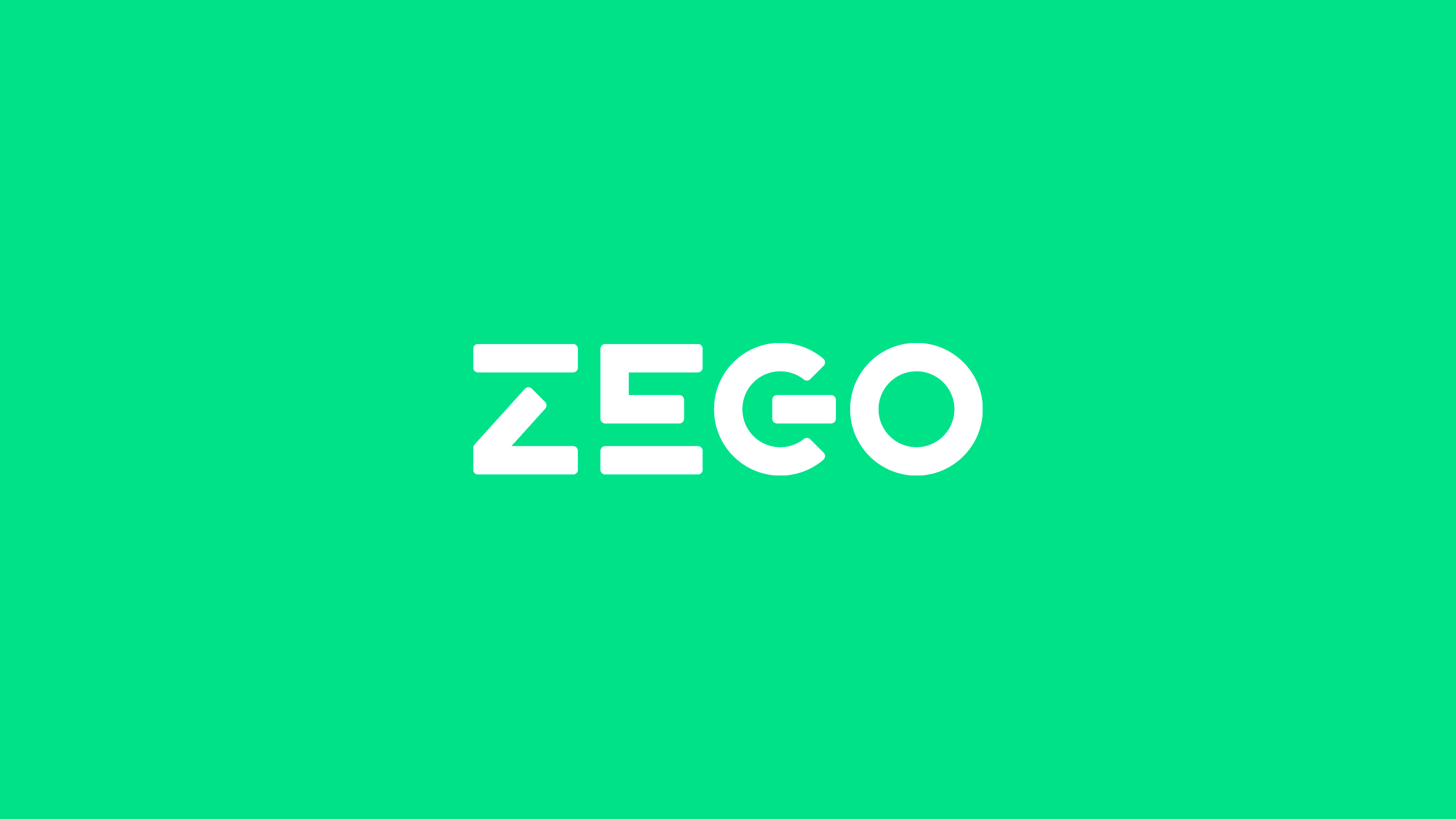 In the year since the organization was founded in 2016, it has raised a total of $200 million. Insurtechs in the UK has also raised the largest funding round to date.
Among the investors were DST Global, General Catalyst, Target Global, Balderton Capital, Latitude, and others, as well as new investors like General Catalyst.
"Capital-efficient hypergrowth" was the key to Zego's strong performance during a difficult market.
"We have watched Zego from its inception and have been impressed by how the team, product, and customer proposition have developed," said Tom Stafford, Managing Partner, DST Global Inc.
Our association with Zego will allow us to provide our customers with the best insurance products at the best price by utilizing the internet, technology, telematics, and data-driven decisions."
Zego's strong results have raised the possibility that the company could be set for a 2020 IPO, similar to those of companies like Lemonade and Root.
A LinkedIn comment from CEO Sten Saar indicated that he prefers to focus on building better customer solutions over "chasing mythical creatures".
Over 17 million insurance policies have been issued by Zego in five countries for over 200,000 commercial vehicles. In a matter of minutes, the company can provide a quote for a driver or fleet.
Zego has reached a huge milestone with this latest round of funding. Zego's products are clearly in demand in the market, a testament to our tirelessly hard-working team. As a result, Saar views this investment as a further step in distributing opportunities across the globe, said the company.
Hundreds of thousands of businesses have already used Zego in the last five years, from self-employed drivers to whole fleets of cars.
This 'reluctant unicorn' that's tapping into a burgeoning vehicle insurance market deserves all eyes on it as it expands into Europe and doubles its workforce to 500 employees. 
ID.me
By simplifying the process of proving and sharing identities online, ID.me simplifies the identity verification process. As Visa did for financial transactions, ID.me does for identity.
By using ID.me, users can have complete control over their data, without the need to change their password at each site.
A massive digital migration has been accelerated by the COVID-19 pandemic. A trusted identity is required for these services to verify a user's identity and prevent fraud. It is costly and time-consuming to verify identities for only one organization. Consumers are frustrated by having to remember different passwords for different applications. Individuals need only verify their login and identity credentials once with ID.me.
To verify and authenticate consumer identities, ID.me is federally certified under the highest standards set by NIST. As one of only four companies in the United States from which a legal identity can be bound to a digital login, ID.me is a federally approved company.
A " No Identity Left Behind" initiative by the company aims to expand access and inclusion by enabling video chat verification for all individuals. It is ID.me's mission to build a network that provides access to groups that are hard to identify without compromising security or privacy.
Gelato 
The company owns no printers since it is a software company. Gelato does not own any fixed assets. Instead, Gelato builds software. With thousands of printers and logistics providers, Gelato is the world's largest network of printers and logistics providers. Gelato offers personalized printing in 33 countries, reaching 5 billion people. You will be able to deliver your orders within 72 hours worldwide through this network.
Veriff 

Online identity verification leader Veriff announced its new brand identity today, reflecting its expansion into a dynamic and ever-evolving market. A new logo, color palette, pattern, aligned illustration system, and a new, improved website provide more information about Veriff's global impact and presence.
After experiencing firsthand how easy it is to bypass online security checks, Kaarel Kotkas founded Veriff in 2015 with the mission of rebuilding trust online. As a company with over 550 employees serving a global client base, Veriff helps businesses verify their customers' identities quickly and accurately online.
In an increasingly digitized business environment, Kotkas said, additional measures for trust and safety are essential. Throughout this next evolution of Veriff, we strive to provide businesses with a differentiated experience to keep their users safe online. Consumers deserve the security, protection, and transparency they deserve under the digital age."
Following several major corporate and product announcements, Veriff has upgraded its brand. Besides raising $100 million in Series C funding this year, Veriff has recently appointed Caroline Mogford as its CMO, becoming Estonia's ninth unicorn. Moreover, Veriff updated its Biometric Authentication solution. Using facial biometrics to identify users and activate re-authentication preferences faster, businesses can expedite their user authentication process with this new tool powered by artificial intelligence (AI). As Veriff continues to rebuild trust in the digital age, its refreshed brand identity reinforces this commitment.
Glia 
To help companies improve service and lower costs while providing seamless customer experiences, Glia Virtual Assistants (GVAs) were announced today by the leading provider of Digital Customer Service (DCS). A Glia's GVAs are capable of delivering out-of-the-box value because they are built on a conversational AI platform acquired from Finn AI recently. Through its fully integrated GVA platform, Glia offers Digital Customer Service as a single provider.
In addition to being integrated with leading online banking platforms, Glia's first virtual assistants do not require any training in artificial intelligence. The solutions are ready for 800+ digital banking scenarios right out of the box. Without requiring ramp-up time, they make digital banking more accessible and efficient. Learning, adapting, and improving GVAs over time, Backed by Glia's collective (and anonymous) GVA experience with client engagements.
"Providing after-hours support, improving efficiency, as well as enhancing customer service are just a few of the benefits of Glia Virtual Assistants. Live representatives can focus on solving more complex issues by automating routine service inquiries. According to Dan Michaeli, CEO and Co-Founder of Glia, reducing costs, accelerating resolution times, and boosting employee and customer satisfaction are all possible results.
A single vendor, Glia, offers a single platform on which to deploy and maintain virtual assistants using GVAs.
Edited by Prakriti Arora