Trends
Top 20 upcoming best IPOs of India in 2022
Top 20 upcoming best IPOs of India in 2022
Despite the COVD-19 epidemic, 2021 was the strongest year for Initial Public Offerings in the past two decades. The industry expects a similar IPO rush in the current year. In addition, a slew of Initial Public Offerings (IPOs) has already been scheduled for 2022.
In 2021, companies raised around INR 1,19,882 through Initial Public Offerings (IPOs). In addition, the new-age tech, consumer, healthcare, and specialty chemicals industries are expected to dominate upcoming IPOs in 2022.
So far, the IPO market seems to be promising. Many businesses are planning to go public in the next year. Over 25 companies have gained regulatory approval to go public in 2022. Furthermore, more than 30 entities have yet to receive permission.
Moreover, some analysts forecast that the IPO issue in 2022 would exceed INR 2 lakh crores.
The IPO market in India is projected to witness a rise in the number of companies listed, with the financial year 2021-2022 drawing to a conclusion.
The following businesses will be available for subscription at some point in the future; albeit there is no set timetable, we can expect them to debut on the stock market in March 2022.
If keeping track of impending IPOs is a challenge for you, our IPO calendar can assist.
Because these entities have just filed a Draft Red Herring Prospectus (DRHP) with India's Securities and Exchange Board, there is currently very little information about the opening and closing dates of the following IPOs.
Here's a short rundown of some of the most recent IPOs set to enter the market in March 2022.

1. LIC
One of India's most expected and largest Initial Public Offerings is the Life Insurance Corporation of India. In addition, the government plans to sell about 5-10% of its stake in the company. In fiscal year 22-23's first quarter, LIC plans to go public.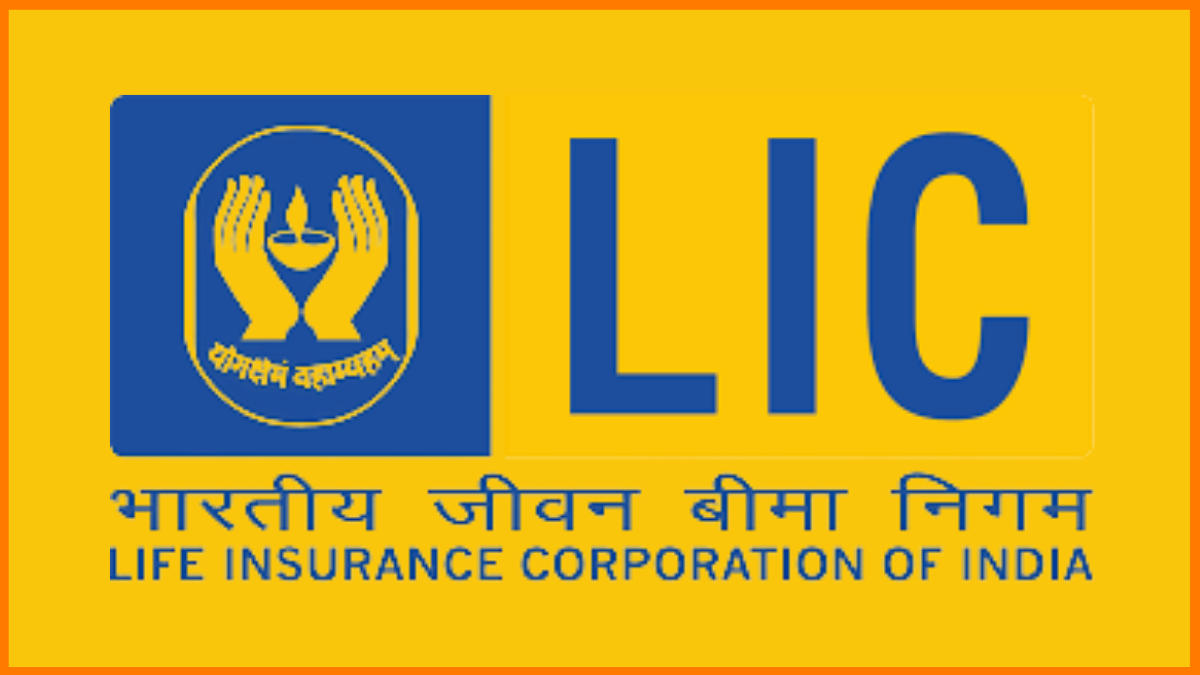 Through its first Public Offering, the company hopes to raise over INR 70,000 crore (IPO).
The world's largest and most widely listed life insurance firm is set to qualify for a share market break. The LIC IPO Launch Date 2022 is expected to begin on March 10, 2022, excellent news.
Before you subscribe to the LIC IPO, we recommend reading this post. The corporation employs 1.35 million Insurance Agents and is the oldest insurance company with substantial government ownership.

ACCORDING TO FORECASTS, the LIC IPO is expected to be completed in January-March 2022. The Indian finance minister, Nirmala Sitharaman, keeps a careful eye on the situation.
The firm is compiling its Financial Accounts to file the DRHP with SEBI for the last quarter in preparation for an IPO for Rs. 80,000 to 1 lakh crores.
Through the next IPO, the government hopes to raise between Rs. 80,000 and Rs. 1,00,000 crores. The planned IPO is expected to attract a wide range of investors. ACCORDING TO THE ADMINISTRATION, the IPO is one option for the government to meet its divestment objective by 2021.
After around 10% of the corporation's shares are given to the public, the government will retain controlling ownership.


2. MobiKwik

MobiKwik is a famous Buy Now Pay Later (BNPL) mobile payment service in India. The online payment service aims to meet the credit needs of an ever-growing online population.

Peer-to-peer payments through UPI, MobiKwik Wallet and MobiKwik Wallet to bank payments are included in the services available on the platform.

Mobikwik, a Fintech startup started in 2009, is one of India's most popular mobile wallets (MobiKwik Wallet) and Buy Now Pay Later (BNPL) providers.
The business operations of the company are organized into three key segments:
BNPL – MobiKwik Zip and Zip EMI provide middle-class Indians with convenient and inexpensive small-ticket credit for regular payments and discretionary spending.
Consumer Payments -MobiKwik Wallet, a mobile payments app, is part of Consumer Payments.
Payment Gateway includes Zaakpay, a payment gateway aggregator that provides online retailers with end-to-end payment solutions.
By delivering everyday mobile payments and the benefits of Buy Now Pay Later (BNPL) solutions, the firm focuses on India's fast-growing online payments sector.
Mobikwik had approximately 101.37 million registered customers and over 3.44 million e-commerce, physical retail, and biller partners on March 31, 2021.
Bipin Preet Singh, Upasana Rupkrishan Taku, Koshur Family Trust, and Narinder Singh Family Trust are promoters.MobiKwik's Initial Public Offering (IPO) is projected to be worth INR 19,00 crore. It includes a new share Offering worth up to INR 1,500 crore and a Selling Offer of INR 400 crore.
MobiKwik, an online payments, and loans company, plans to earn Rs 1,900 crore through an IPO, with Rs 1,500 crore coming from a new issue of shares and Rs 400 crore coming from existing investors.

The firm, founded in 2009, was last valued at $700 million when it received $20 million in June 2021. It operates a consumer payments wallet, a Buy Now Pay Later (BPNL) payment gateway, and a cross-selling mutual fund and the insurance company.

It has 101 million registered users and 3.4 million merchant partners. FY 2021 recorded a total income of Rs 302 crore, costs of Rs 404 crore, and a loss of Rs 111 crore.

3. Ixigo

Ixigo, a travel website, is managed by Le Travenues Technology Ltd. The IPO is expected to raise INR 1,600 crore. It provides travel utility items and technology and is a travel platform.
PNR status and confirmation forecasts, train seat availability notifications, train running status alerts and delay forecasts, and so on.
The Initial Public Offering would include a new issue of shares worth Rs 750 crore and an offer-for-sale of equity shares totaling Rs. 850 crore.

4. Penna Cements

Penna Cements is one of the world's largest privately held cement entities. In terms of capacity, additionally, it is leading integrated cement production.
The firm operates four integrated production facilities and two grinding units across Telangana, Andhra Pradesh, and Maharashtra, with a combined capacity of 10 mmtpa.

As of March 31, 2021, Penna Cement Industries was one of India's largest privately held cement entities and a top integrated cement player in cement production capacity, with a strong brand recall in the country's southern and western states.

According to the CRISIL report With over 25 years of experience, the firm has developed its business in the west effectively and east India, Sri Lanka by leveraging its brand, strategically positioned integrated production facilities and wide distribution network.

Revenues from operations grew by 14.25 percent from Fiscal 2020 to Fiscal 2021, rising from 21,676.14 million to 24,763.99 million. It is predicted that the Initial Public Offering (IPO) would raise INR 1,550 crore. A fresh issue of equity shares worth up to INR 1,300 crore will be made, and a sale of INR 250 crore.

5. Fincare Small Finance Bank
Fincare SFB is a Digital First Small Finance Bank (SFB), serving primarily rural and suburban banks and non-bank customers. It follows a financial inclusion business strategy, which aims to provide individuals and businesses with low-cost financial products and services that meet their requirements.

Savings Accounts, Current Accounts, Fixed Deposits, NRI Fixed Deposits, Recurring Deposits, Micro Loans, Cash Overdraft, And against Assets, Loans Toward Gold, Institutional Finance, and Two-Wheeler Loans are included in Fincare Small Finance Bank's unique banking services.

Fincare Small Finance Bank has started launching an Initial Public Offering (IPO) on the Stock Exchange. Fincare is seeking to hire people who have never worked in the banking profession before, focusing on rural and urban areas.

In addition the IPO is projected to collect INR 1300 crore. A fresh issue of equity shares worth up to INR 330 crore and a sale of INR 1000 crore are part of the deal.

6. Sterlite Power

Sterlite Electricity is a privately held corporation that creates and sells power transmission infrastructure and services. The firm produces integrated power transmission infrastructure and provides solution services through the following two business units: Global Infrastructure and Solutions and Global Infrastructure and Solutions.
Sterile Power is a significant private sector developer and provider of power transmission infrastructure and solutions. It has operations in India and Brazil. Through Global Infrastructure and Solutions, the firm creates integrated power transmission infrastructure and delivers solution services through two business segments.
A new sale of equity shares worth INR 1,250 crore would be included in the IPO.
Sterlite Power Transmission (SPTL) has filed a draught red herring prospectus (DRHP) for an Initial Public Offering (IPO) valued at Rs 1,250 crore. The profits of the proceeds from IPO will be used to repay the firm's and its subsidiary Khargone Transmission Ltd's debt (KTL).
In March, the company's fund-based and non-fund-based working capital and term loan facilities were Rs.7,323.99 crore. The issue's lead managers are Axis Capital, ICICI Securities, and JM Financial. A pre-IPO transaction of up to Rs 220 crore may be considered by the firm.

7. Bajaj Energy

Bajaj Energy is a prominent private sector thermal power producer in India. The corporation, located in Uttar Pradesh, is in charge of constructing, financing and running thermal power facilities in India.
Furthermore, the company has a total installed capacity of 2,430MW, with 450 MW coming from five active plants totaling 90 MW.

The company will be able to raise INR 5450 crore through this IPO. The Offer includes a fresh issuance of INR 5,150 crore and a share offer-for-sale of INR 300 crore.

8. Delhivery

Delhivery is a forward-thinking logistics and delivery company. The company is planning to raise a total of 7,460 rupees. An Offer for sale garnered INR 2,460 crore and a fresh share Offering raised INR 5,000 crore.

Even in its delivery sector, the corporation has invested in a digital framework that has permitted distinction.
It delivers items quicker by employing several aircraft throughout the day and multiple forms of transportation – anytime a package has to be delivered, the backend system automatically designs the quickest path, including which flight it should take.
The founders, on the other hand, were dissatisfied with their status being a delivery service. Times Internet, one of its clients, invested Rs 6.6 crore in 2012.
This led to the company entering the adjacent fulfilment centre market, which consists of warehouses where companies may hold items and where Delhivery would test, package, and label them prior to delivery.
The firm already operates warehouses in Delhi, Bangalore, and Mumbai, with more ones set to open in Surat and Kolkata in the near future.In addition, the firm does not employ the typical hub-and-spoke strategy for parcel delivery.

Products ordered within a city are always routed through the hub before reaching the spoke in this paradigm, causing delays. "We employ a distributed paradigm in which each branch may act like a processing centre in its own right.
They can send products straight to customers rather than parking them at the hub "Barua a co-founder explains how Delhivery is able to deliver goods faster than other logistics entites.

9. Pharm Easy
According to industry sources, online pharmacy PharmEasy may have to modify the value it was aiming for through a public Offering because new-age enterprises feel the impact of larger market collapse.

Two of the company's health-related offerings include teleconsultation and radiological examinations. It delivers medications, medical devices, and other items to patients' homes. It plans to raise INR 6,250 crore through the issuance of new equity shares.
Its IPO is entirely based on primary share sales, with no OFS (Offer for sale) component.
PharmEasy was recently valued at $5.4 billion, with an IPO estimate of $7-8 billion in the works. "It (grey market pricing) reflects the current jitters about tech IPOs and valuations," says one analyst.
"Prior to Paytm's IPO, PharmEasy's secondary shares were available at Rs. 120-130," one source familiar with the company's grey market pricing stated.
Another source familiar with PharmEasy's intentions said grey market pricing has been volatile and does not reflect the complete picture of a company's worth.

10. Ola
Ola is a taxi service that works like Uber. The company wants to raise about 15,000 crore rupees through an IPO. Other Ola investors, including SoftBank, Tiger Global and Steadview Capital, will benefit from the sale of shares by closing or partially liquidating their position in the company.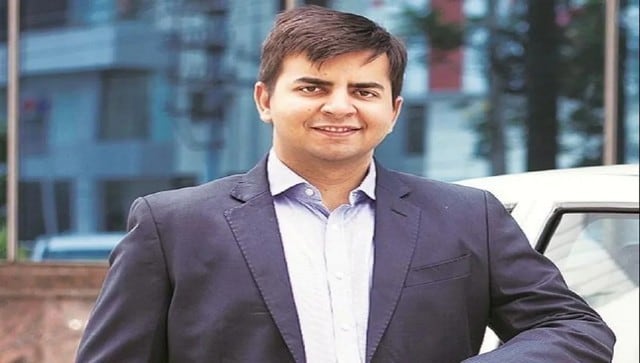 11. Byju's
Byju's is a large EdTech company that provides free online education to students. This software is intended for 4th to 12th grade children. It contains information about selection processes like JEE, NEET and IAS. Byju will raise around 4500 crore rupees on its first IPO.

12. Go Airlines
GoAir is an Ultra Low-Cost Carrier (ULCC) with a 10.8 percent market share in fiscal 2020, making it one of India's fastest-growing carriers. Furthermore, the airline's fleet inventory is projected to be around 56 planes.
It has a network of 28 domestic and nine international destinations. The first Public Offering will include a fresh issue of equity shares worth up to INR 3,600 crores.

13. NSE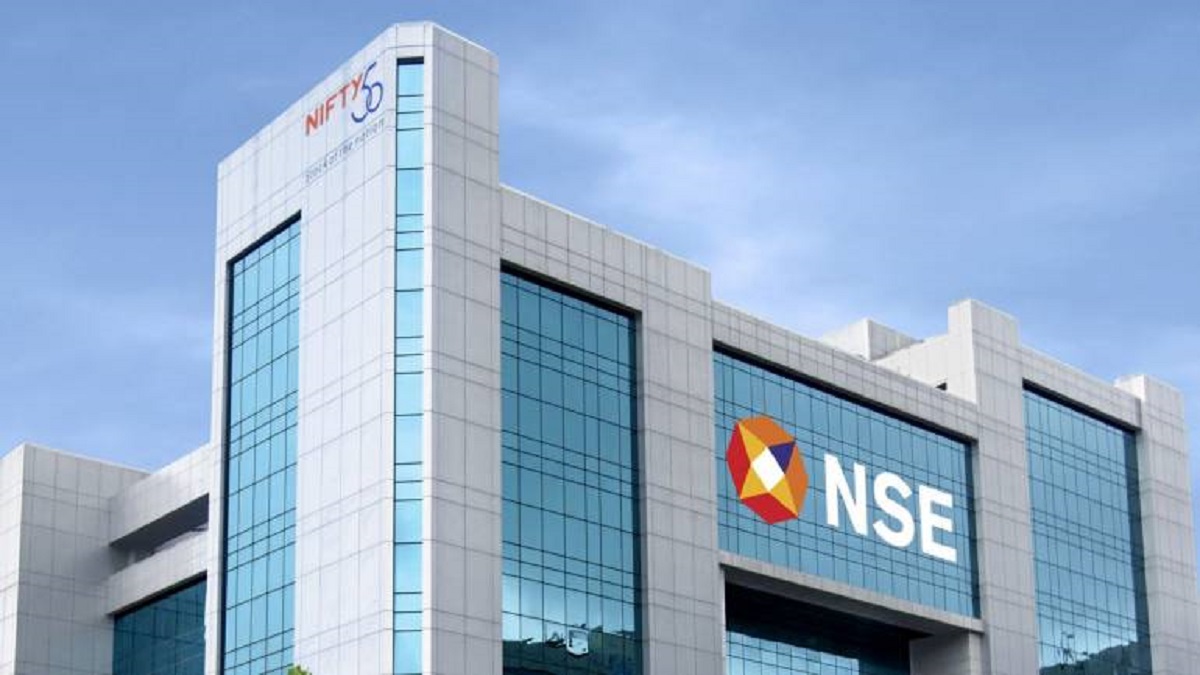 India's largest stock market expects to go public in 2022. The NSE plans to raise INR 10,000 crore through the share sale. Significant stakeholders include SBI, LIC, IFCI, IDBI Bank, Goldman Sachs, Stock Holding Corporation, Tiger Global, and Citigroup.

14. Studds Accessories
India's leading helmet and two-wheeler accessory manufacturer is Studds Accessories. The Haryana-based firm is looking to earn INR 450 crore through an Initial Public Offering (IPO). This includes a fresh issue share worth INR 98 crore and an OFS worth about 39,39,000 shares held by business shareholders and founders.

15. Swiggy
The most popular online food delivery service is Swiggy. The company plans to go public in 2022. Furthermore, the food-delivery behemoth is currently concentrating on the growth of its Instamart grocery-delivery platform. An Initial Public Offering (IPO) is planned by the end of 2022.


16. SBI Mutual Fund
State Bank of India (SBI), India's largest lender, aims to float its mutual fund arm, SBI Funds Management, on the Stock Exchange in 2022. In contrast, SBI Funds Management is a joint venture between SBI and Amundi Asset Management (a Paris company). SBI plans to sell around 6% of its share in the mutual fund unit, while Amundi plans to sell about 4%.

17. Keventer Agro Limited

In the month of March 2022, Keventer Agro, one of the more well-known brands in the packaged food, dairy, and fresh food goods industries, may release shares for public subscription. The firm, which operates under the Keventers name, is well-known for its milkshakes, and other frozen dishes and sweets.
This newest IPO's overall issue size is expected to be about 800 crores, which comprises both a new issue of shares and an Offer for Sale (OFS) from the company's promoters.

18. Snapdeal Limited

Snapdeal is one of the several e-commerce behemoths functioning in India. Snapdeal has filed a DRHP with the SEBI for an impending IPO with an issue size of Rs. 1,250 crores through a fresh issue of shares, following Nykaa's lead.
The company's promoters, which include major corporations like SoftBank, are trying to sell a portion of their investment (30.77 million shares) through an Offer for Sale (OFS) component.

19. Utkarsh Small Finance Bank Limited

Utkarsh Small Finance Bank, one of India's various small finance banks, is aiming to get into the major league by selling its shares to the general public.

The business plans to raise Rs. 1,350 crores through an IPO, with Rs. 750 crores coming from new shares and the remaining Rs. 600 crores coming from an Offer for Sale (OFS) from its promoters.
If the bank's impending Initial Public Offering (IPO) is successful, it will join a select group of small financial institutions that have the pleasure of being listed on stock markets.

20.Adhar Housing Finance

Aadhar Housing Finance is one of India's leading affordable housing finance companies, specialising in house loans. The organisation operates out of 292 locations in 20 states and UTIs. It has filed for a Rs. 7300 crore Initial Public Offering (IPO), which would include a fresh issue of Rs. 1500 crores and a sale of Rs. 5800 crores.

There might be additional IPOs in the pipeline, in addition to these. However, if you don't already have a demat and trading account, now could be the best moment to open one. This manner, you can be certain that it will be ready when these Initial Public Offerings (IPOs) hit the market.